This website uses cookies to ensure you get the best experience while browsing it. By clicking 'Got It' you're accepting these terms.
Door to Achieving Climate Objectives Is Rapidly Closing
Dec. 06, 2011 12:08PM EST
Renewable Energy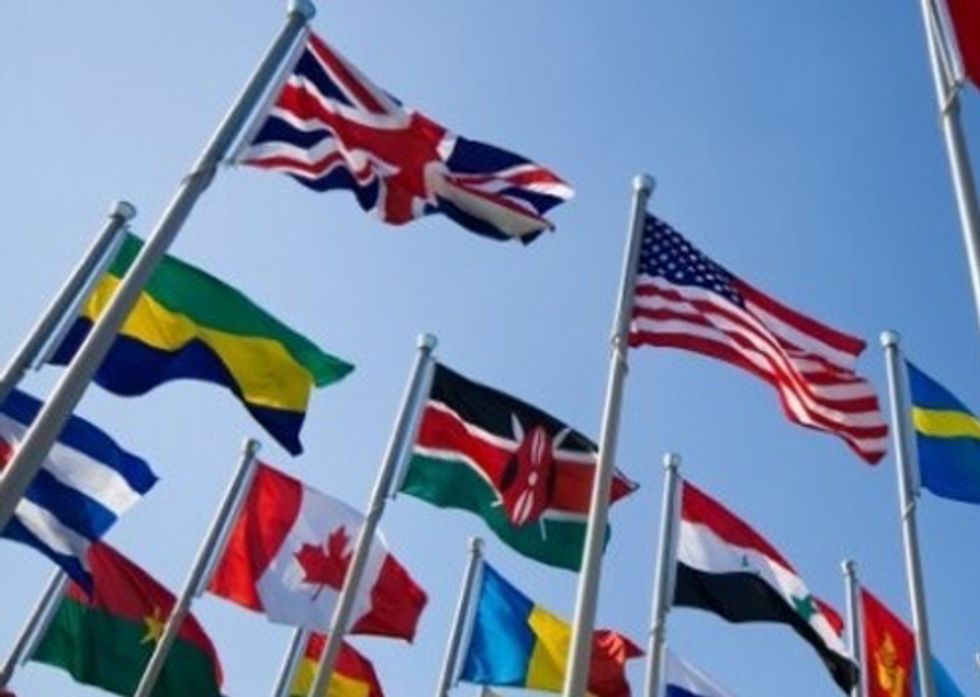 International Energy Agency (IEA) Executive Director Maria van der Hoeven called on countries to step up efforts to avert climate change Dec. 6, noting that to do so requires addressing their energy security concerns in a sustainable manner. Describing the limited progress that is expected at United Nations (U.N.) climate talks as a "cause for concern," Ms. Van der Hoeven urged countries not to wait for a comprehensive deal on climate, but rather to act now to meet growing demand for energy with secure, low-carbon solutions.
The IEA's annual World Energy Outlook, released in November, sent a stark message to the participants at the COP 17 climate negotiations in Durban, South Africa by concluding that the world is locking itself into an insecure, inefficient and high-carbon energy system. If bold policy actions are not put in place over the next several years, it will become increasingly difficult and costly to meet the goal set at last year's talks of limiting a global temperature increase to 2 degrees Celsius.
"The door to achieving our objectives is rapidly closing, and while I strongly urge an agreement on emissions, I have a simple message for the participants in these talks—Don't wait for a global deal. Act now. You can and should implement robust policies that will give your citizens affordable, reliable access to energy in a sustainable way," Ms. Van der Hoeven told a press conference at the climate talks in Durban.
The IEA executive director noted that the IEA has identified many policy tools that countries can use to both enhance their energy security and reduce carbon emissions. Such tools include:
Standards on energy-using equipment such as cars or electric appliances
Cost-effective measures to deploy renewables, with care given to their impact on security of supply and
A price on carbon, including through tradeable CO2 emissions quotas, used in the E.U. and Australia, and actively being promoted in China and elsewhere
Ms. Van der Hoeven also said that while industrialized nations have already pledged USD 100 billion for low-carbon investments in emerging economies, financing remains a key challenge. But the big emerging economies—the so-called BRICs that include Brazil, Russia, India and China—can and should implement sound policies that tap domestic funding sources and direct them to low-carbon investments that promote energy security. The IEA can help governments in this area. On a related issue, she noted that achieving universal access to modern energy services would have huge economic, social and health benefits without significantly affecting CO2 emissions globally. IEA member countries are actively supporting efforts towards broader energy access.
Finally, she noted that while the focus has been for years on how energy will affect climate, it is time to begin studying how changes in climate will affect energy systems and, by extension, energy security.
For more information, click here.
EcoWatch Daily Newsletter
On the Solomon Islands, rats and poachers are the two major threats to critically endangered sea turtles. A group of local women have joined forces to help save the animals from extinction.
By Joe Roman
One of the most important global conservation events of the past year was something that didn't happen. For the first time since 2002, Iceland — one of just three countries that still allow commercial whaling — didn't hunt any whales, even though its government had approved whaling permits in early 2019.
People participate in a national mile-long march to highlight the push for clean water in Flint Feb. 19, 2016 in Flint, Michigan.
Bill Pugliano
/ Stringer / Getty Images
The Supreme Court made a decision Tuesday that means Flint residents can sue state and local officials over the water crisis that leached lead into their water and resulted in at least 12 deaths.
One species of walking shark. Mark Erdmann, California Academy of Sciences
Scientists have identified four new species of walking shark in the waters off Australia and New Guinea.
A new study shows that half of all Arctic warming and corresponding sea-loss during the late 20th century was caused by ozone-depleting substances. Here, icebergs discharged from Greenland's Jakobshavn Glacier. Kevin Krajick / Earth Institute /
EurekAlert!
The world awakened to the hole in the ozone layer in 1985, which scientists attributed it to ozone-depleting substances. Two years later, in Montreal, the world agreed to ban the halogen compounds causing the massive hole over Antarctica. Research now shows that those chemicals didn't just cut a hole in the ozone layer, they also warmed up the Arctic.