DiCaprio Donates $2 Million to Protect the Oceans
Oct. 17, 2014 02:35PM EST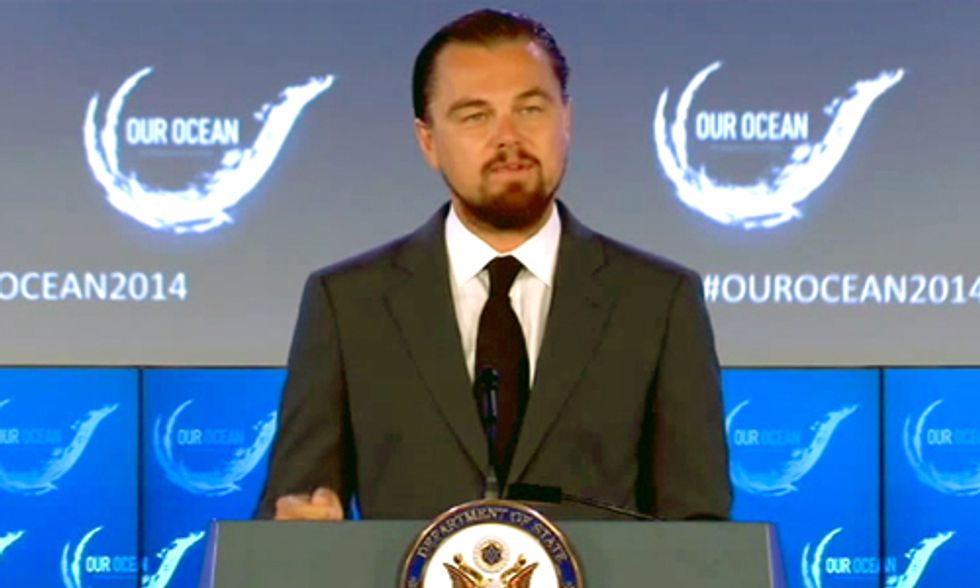 Oceans 5, which focuses on directing philanthropic money toward marine conservation and ocean protection projects, has announced that the Leonardo DiCaprio Foundation has donated $2 million to be used for a variety of ocean conservation projects. They include stopping overfishing by improving fisheries enforcement in Europe, the U.S. and Central America and establishing marine preserves in the Pacific Islands and the Arctic. It also is earmarked for protecting threatened sharks and furthering Antarctic conservation.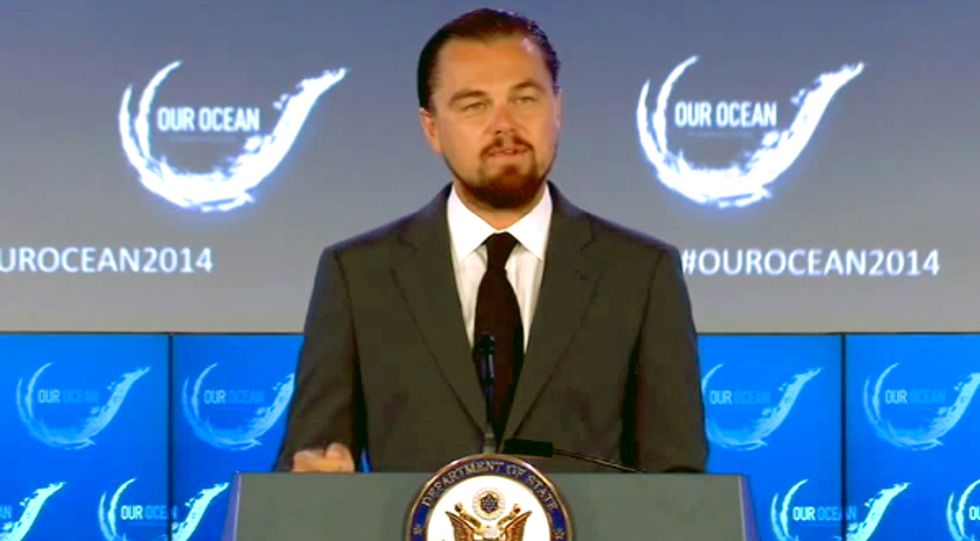 "Oceans 5 is an exciting new platform for marine conservation," said DiCaprio. "Working together with other philanthropists, we are making smarter, more impactful investments for the future of our planet. The sad truth is that less than two percent of our oceans are fully protected. We need to change that now. My Foundation supports Oceans 5 projects that are directly improving ocean health by stopping overfishing and creating marine reserves."
DiCaprio has a long history of supporting environmental causes and putting his money where his mouth is. He launched his foundation in 1998 and since then, it has backed efforts to protect tigers in Nepal and elephants in Africa, and donated significant amounts to ocean-related groups. DeCaprio was a featured speaker at the recent UN Climate Summit in New York City and was recently appointed a UN Messenger for Peace by UN Secretary-General Ban Ki-Moon who called DiCaprio a "new voice for climate advocacy."
According to Oceans 5 DiCaprio's grant will help develop future initiatives as well as directly support a number of beneficiaries including a coalition of four conservation groups working to eradicate illegal fishing in the EU, three organizations working to strengthen fishery enforcement in Central and South America, a local organization working to implement the world's fourth largest marine reserve in the central Pacific, a group of Cook Islanders working to create a marine park in an area three times larger than California, a group of organizations working on creating marine preserves in Canada, Greenland and Russia, and a coalition working on trade restrictions for endangered sharks.
YOU MIGHT ALSO LIKE
Leonardo DiCaprio Narrates Climate Change Films Urging Shift From Fossil Fuels to Renewables
Sea Shepherd Founder to Bill Maher: 'If Oceans Die, We Die'
Scientists Discover World's Oceans Warming Faster Than Predicted
EcoWatch Daily Newsletter