Companies Warn Investors Climate Change Threatens Their Bottom Line
Sep. 15, 2014 03:06PM EST
Climate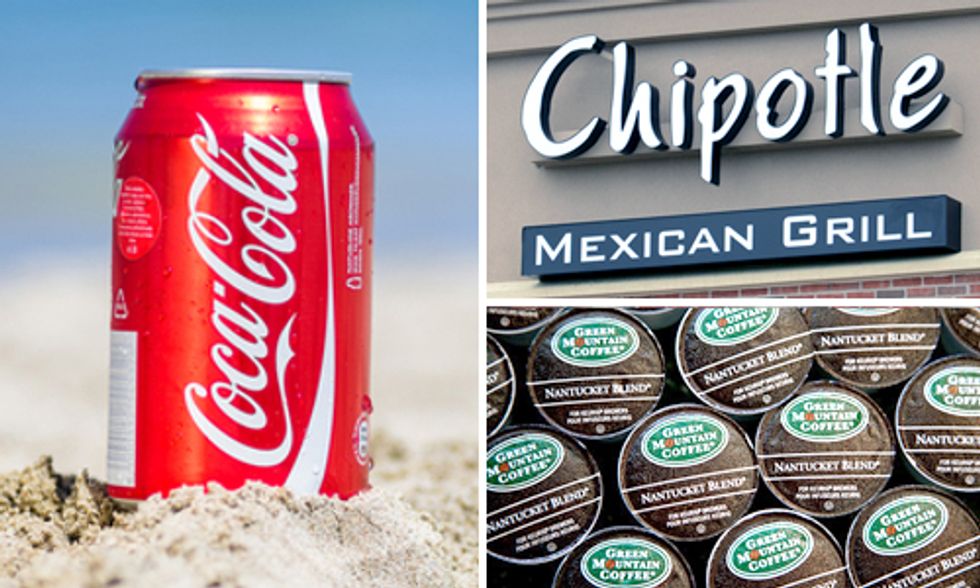 Nothing makes a business stand at attention more quickly than a potential threat to its bottom line.
ThinkProgress has a report today on big food companies that are at least thinking about the effects climate change could have on their business models. In March, Mexican restaurant chain Chipotle mentioned in its annual report to investors, filed with the Securities & Exchange Commission (SEC), the possibility that climate change could threaten its guacamole supply. Following up on that story, reporter Emily Atkin found seven more companies that alerted investors to possible climate impacts to their businesses in their latest SEC reports.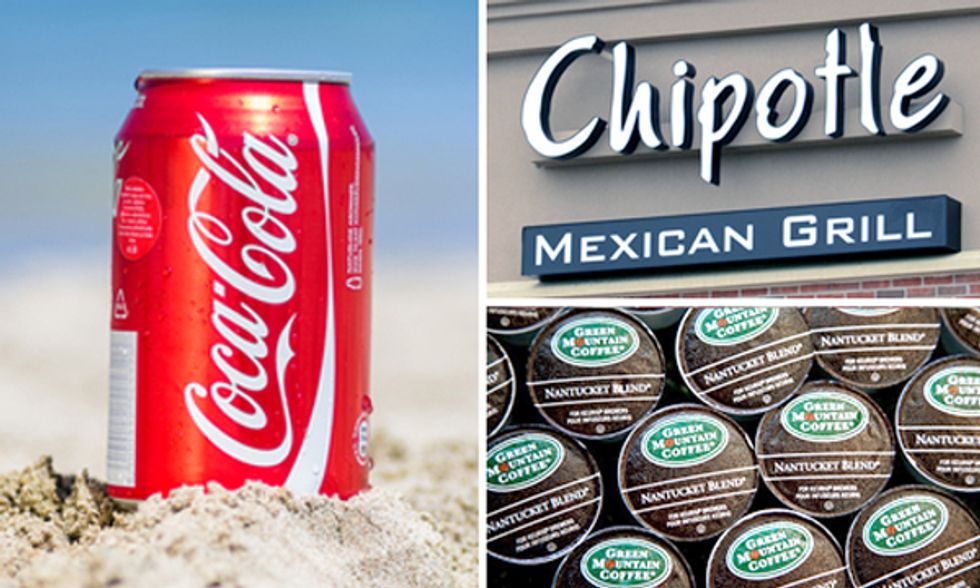 Keurig Green Mountain Coffee noted in its SEC filing, "Decreased agricultural productivity in certain regions of the world as a result of changing weather patterns may limit availability or increase the cost of key agricultural commodities, such as coffee and tea, which are important sources of ingredients for our products, and could impact the food security of communities around the world. Increased frequency or duration of extreme weather conditions could also impair production capabilities, disrupt our supply chain or impact demand for our products."
That theme was echoed by Michaels Food Group, which makes products like Simply Potatoes and Better'n Eggs. It cited extreme weather and increased pest infestations as potential threats to its supply sources. Heinz, Big Heart Pet Brands (Meow Mix, Kibbles 'n Bits) and Coca-Cola all also cited extreme weather, crop disruption and pest infestation in their reports.
"The growing political and scientific sentiment is that increased concentrations of carbon dioxide and other greenhouse gases in the atmosphere are influencing global weather patterns," said Coca-Cola's SEC filing. "Changing weather patterns, along with the increased frequency or duration of extreme weather conditions, could impact the availability or increase the cost of key raw materials that the company uses to produce its products. In addition, the sale of these products can be impacted by weather conditions."
Two other companies, Omega Protein, which makes organic fish solubles like omega-3 fish oil, and Marine Harvest ASA, the world's largest producer of Atlantic salmon, have an additional concern: the state of the oceans.
"Climate change poses a potential challenge to our industry," said Marine Harvest ASA's April SEC filing. "Fish farming is dependent on thriving aquatic ecosystems which are particularly vulnerable to the effects of a warming planet. ... Our fish stocks can be depleted by biological factors such as algal blooms, low oxygen levels and fluctuating seawater temperatures." 
It added, "Furthermore, we may not be able to prevent contamination of our fish by pollutants such as polychlorinated biphenyls, or PCBs, dioxins or heavy metals. Such contamination is primarily the result of environmental contamination of fish feed raw materials which could result in a corresponding contamination of our fish feed and our fish."
"While politicians continue to bicker over whether or not climate change exists, companies now have no choice in the matter—they must acknowledge the science and the risk and disclose the reality of that risk to their investors' pocketbooks," said ThinkProgress' Atkin. "Whether that risk actually manifests itself is another matter, but the fact that companies are increasingly putting climate change on their threat lists speaks volumes to the severity of the problem."
YOU MIGHT ALSO LIKE
Crop Pests Move Polewards to Flee Warming Climate, Threaten Global Food Security
Climate Change Will Make it Harder to Grow These 5 Foods
Cultivating Sustainable Food and Fuel for America
EcoWatch Daily Newsletter