CLIMATE TALKS: Immediate Action Needed by Developed Countries to Meet Moral and Legal Duty to Stabilize Climate
Nov. 29, 2012 10:24AM EST
Climate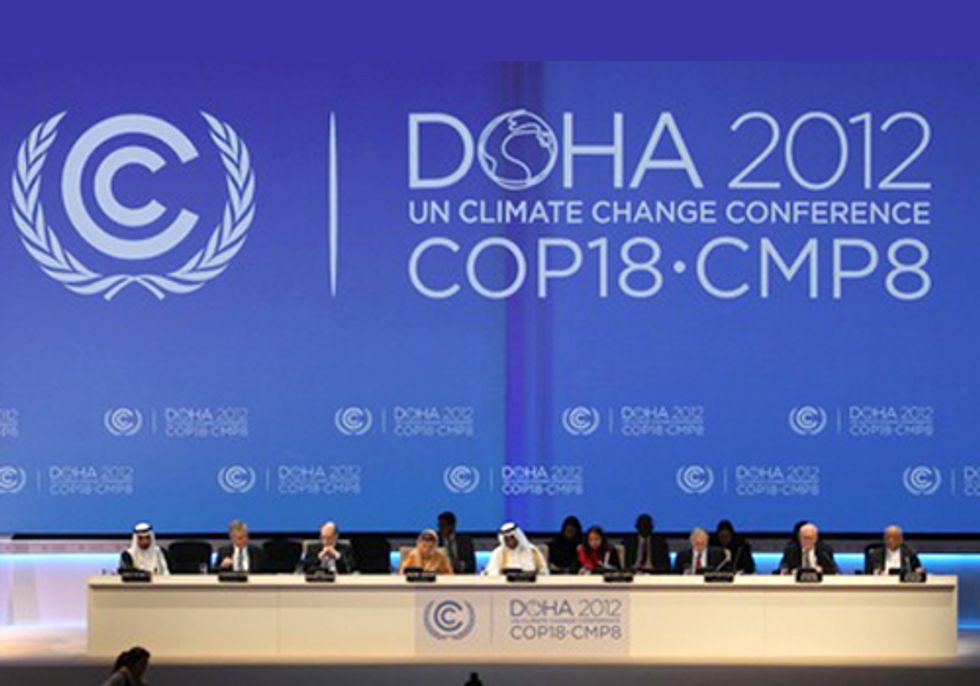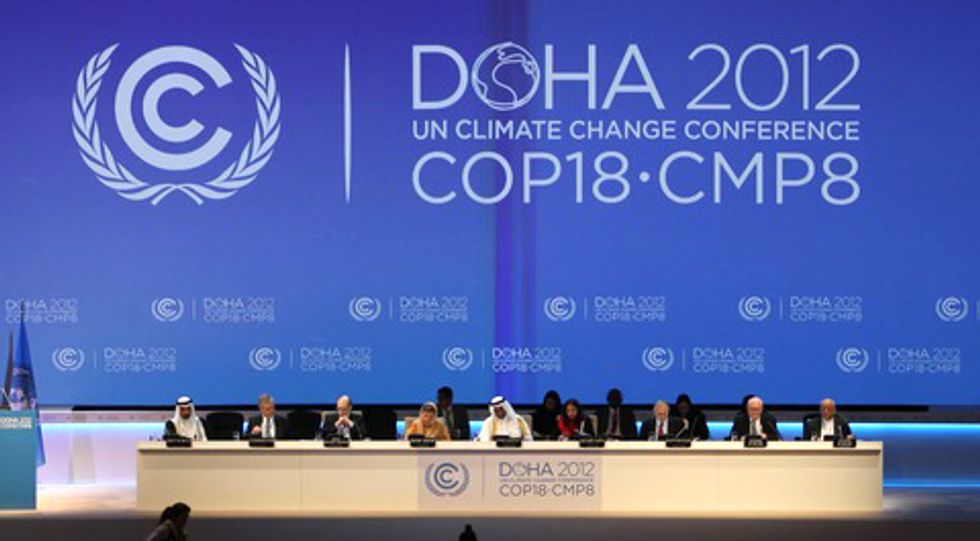 Developed country governments meeting at the UN climate conference in Qatar need to stop fiddling and start dealing with the severe losses and unprecedented damage which are devastating poor and vulnerable communities and ecosystems as a result of climate change. Where mitigation—reducing emissions—and adaptation efforts are too little or too late, the developed world must now take responsibility for the consequences, CARE International, ActionAid and World Wildlife Fund (WWF) say in a new report.
The destruction wrought in 2012 by dramatic flooding in the Philippines and Bangladesh, Hurricane Sandy and major drought in Russia, Australia and the U.S. are just some of the alarming indications of the realities of a climate-damaged world. The impact on lives, economies, infrastructure and nature is real, in many cases irreversible and only set to get worse.
The report, Tackling the Limits to Adaptation, points to both the moral and legal duty of developed countries with high emissions to take immediate action. First and foremost, rapid and drastic emissions reductions are urgently needed to keep global temperature rises below 1.5 degrees.
Secondly, measures to support vulnerable communities to protect their lives, incomes and assets from climate impacts—adaptation—must be urgently up-scaled. But even with these measures, there will still be unavoidable impacts that will have to be systematically tackled.
Therefore, governments must create a new international framework to address 'loss and damage' from climate change, within the existing United Nations Framework Convention on Climate Change. The framework must include an international mechanism to focus on compensation and rehabilitation and the worst emitters must prepare to pay the costs of inaction affecting communities hit by severe climate change impacts, the report says.
To this end, governments in Doha must:
Establish a new international framework, under the UN convention on climate change, to deal with the severe losses and damage caused by climate change.
Develop ways to compensate for both financial and non-financial losses such as loss of territory, biodiversity, culture and traditional knowledge.
Ensure planned relocation and support for people who may permanently lose their land and incomes as a result of climate change.
Kit Vaughan, head of delegation for CARE International said:
"Climate change impacts are increasing in frequency and intensity. Developed countries' failure to mitigate and adapt means we are now in a new, third era of climate change 'loss and damage'. For poor countries that have done so little to contribute to causing the problem, climate change is becoming the biggest social injustice of our time. Governments must step up to the mark and urgently take bold action on mitigation, adaptation and loss and damage."
Sandeep Chamling Rai, senior adaptation policy advisor at WWF International said:
"Ecosystems are a vital cog in the circle of life that also need to be compensated and rehabilitated in the absence of interventions to halt climate change. Climate change is the biggest threat to biodiversity and ecosystems that millions of people rely on. Once the damage has been done, particularly to vulnerable ecosystems like corals, glaciers and river systems, there is no turning back. We urgently need to recognise and proactively address losses in these areas."
Harjeet Singh, International Coordinator, Disaster Risk Reduction and Climate Adaptation at ActionAid said:
"Many farming communities we work with are unable to adjust in time when seasonal cycles change abruptly, or storms of unprecedented intensity and frequency devastate their crops. And pastoralist communities are confronting repeated years of devastating drought and permanent degradation of lands they've relied on for centuries.
"No one wants to be forced to relocate, but if it is necessary, compensation will be required to restore such people's livelihoods. We must start planning now, or we can never hope to catch up with the tragedies climate change will cause."
Visit EcoWatch's CLIMATE CHANGE page for more related news on this topic.
EcoWatch Daily Newsletter
Related Articles from EcoWatch
Recent Stories from EcoWatch