Climate Justice at the Root of Food Justice
Sep. 18, 2014 01:26PM EST
Climate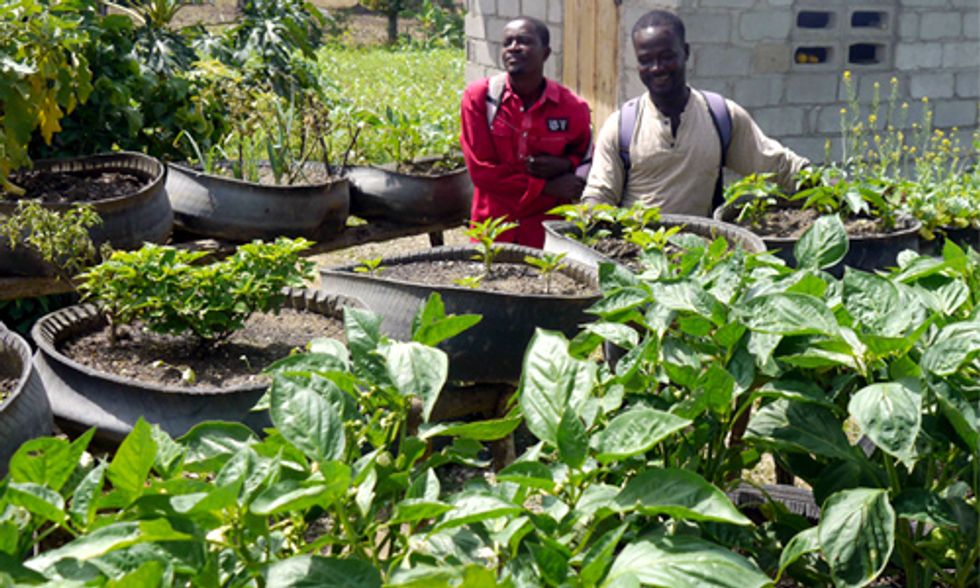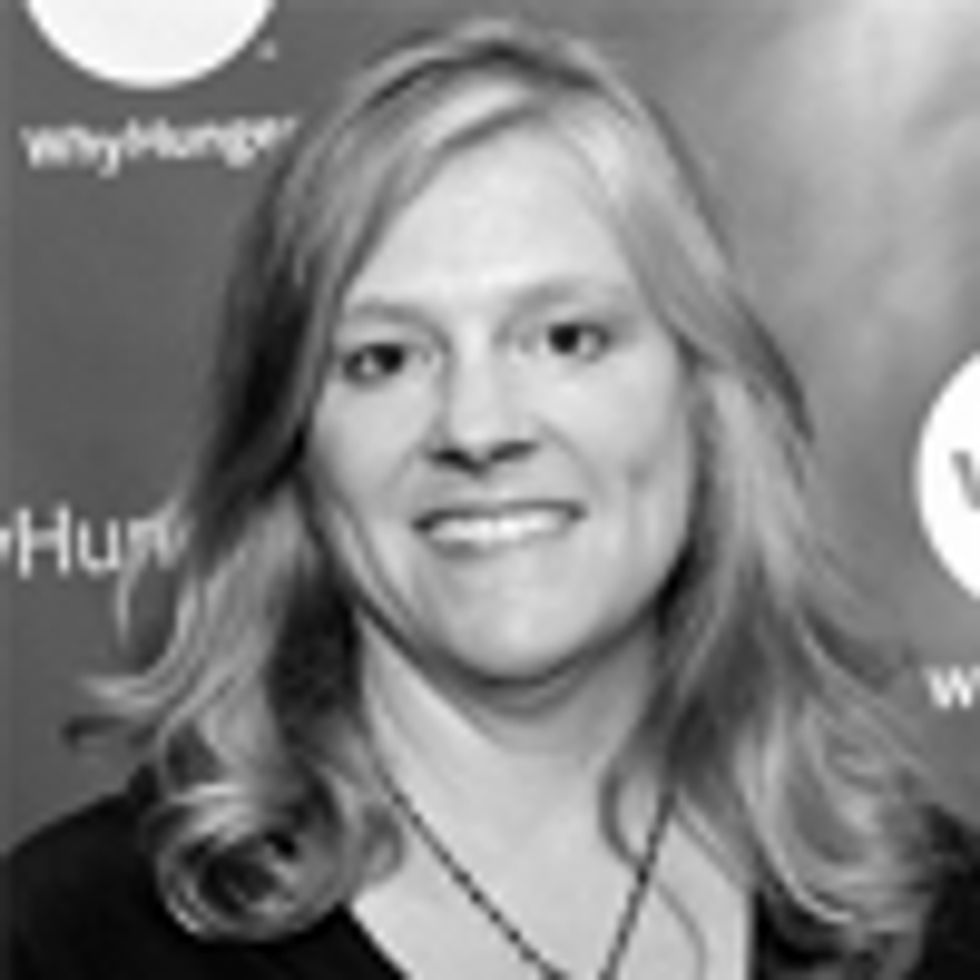 Climate change is arguably the most pressing and cross-cutting issue of our time. The policies we've created, endorsed and use to rely almost exclusively on fossil fuels to meet all of our needs —from food, to clothing, to transportation, to the toothpaste we use or the basketballs we dribble—are heating up the atmosphere. And now the impact on our quality of life on this planet is looming large.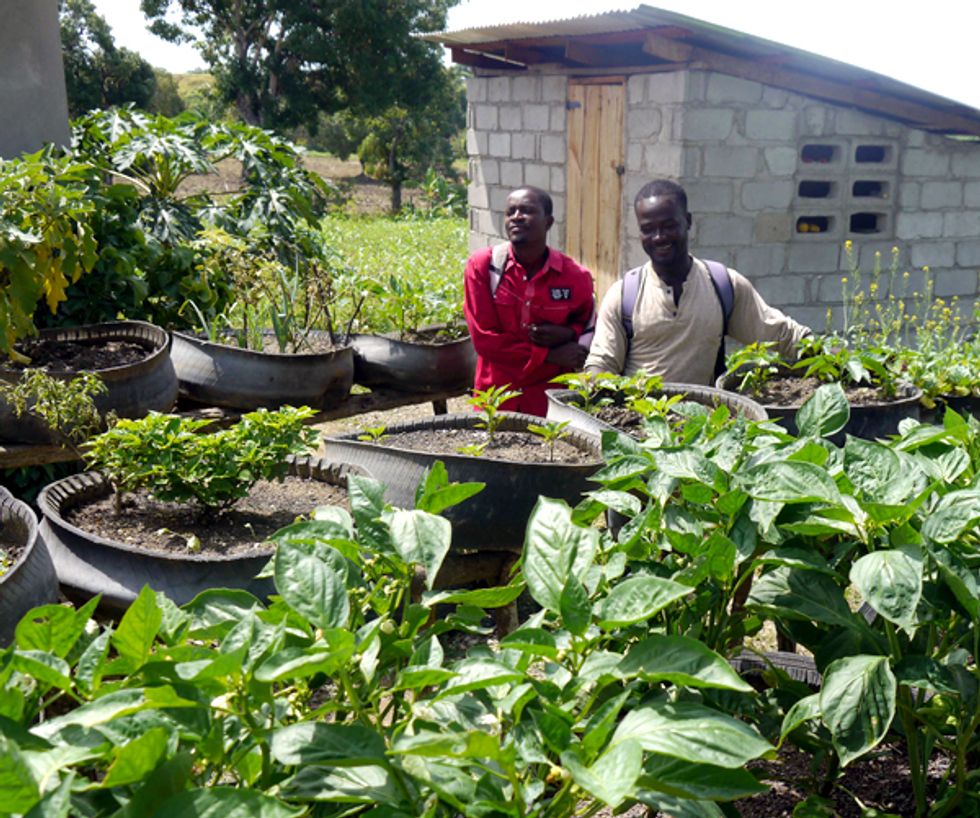 The roots of this crisis are entrenched, but I believe not as deeply as the roots of the people-centered social movements worldwide aiming to speak loudly and in harmony to demand a transformation of the global systems perpetuating the ecological crisis. If we can follow the lead of these grassroots movements, I believe we can not only address climate change, but we can reverse the widening social and economic inequality gap that is undermining the lives of hundreds of millions of people already on the edge.
Hundreds of thousands of people are expected to engage in the People's Climate March, People's Climate Justice Summit and related activities Sept. 19 - 21, with more than 1,500 solidarity marches and events happening in 300+ countries. With the action's epicenter at the march in New York City, the groundswell of folks converging on the streets of New York on Sunday, Sept. 21 will likely make this the largest civil society march ever experienced in the U.S. It will also rank among the most inclusive as grassroots organizations and movements representing labor, conservation, public education, women, youth, alternative energy, food and agriculture, anti-racism, indigenous peoples, immigration, prison reform, local and regional economics, faith, housing, hunger and poverty have organized to throw their voices, energy and resources into this action.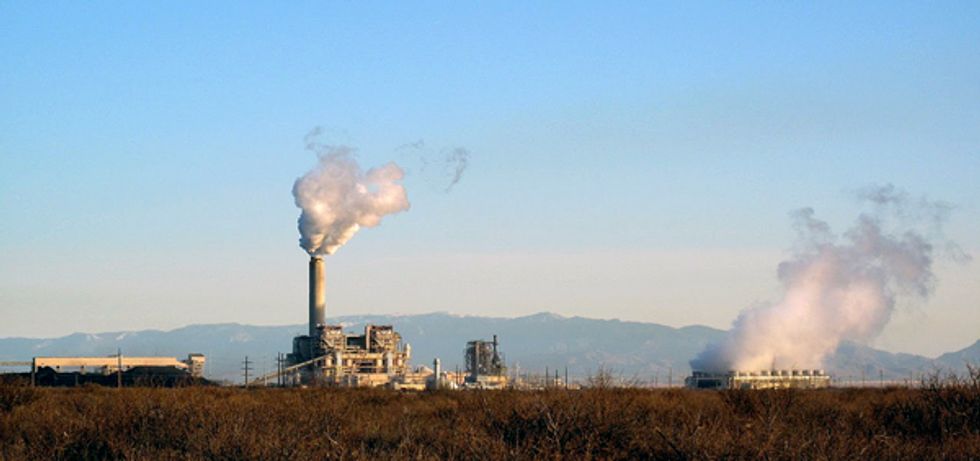 Together, they are creating a mass movement to build a society where all people are included in decision-making and the creation of just solutions and policies that ensure equity in wealth and work and protect our shared environment. The roots of each of these movements and alliances are already planted firmly in the soil and poised to reach deeper than the roots of government- and corporate-led systems, structures and policies currently ravaging our climate.
Significantly, the march is running parallel to the United Nation's special summit on the climate crisis called by General Secretary Ban Ki-moon to bring world leaders, businesses, finance and some civil society representatives together to discuss solutions to climate change before the next Conference of the Parties (COP) to be held in December in Lima, Peru. To date, the diplomatic negotiations—heavily influenced by corporate interests—has resulted in market-based solutions such as Climate Smart Agriculture and Reducing Emissions from Deforestation and Forest Degradation (REDD). These "false solutions" are seen by environmental organizations, progressive labor unions and social movements as a threat to the planet as well as a perpetuation of social and economic inequalities wearing the mask of "green capitalism."
Based on significant coordinating efforts on the part of the Climate Justice Alliance—a nationwide alliance of grassroots organizations dedicated to environmental justice and a just transition to a new economy—WhyHunger will take its place among allies, partners and communities converging on New York City this weekend to call attention to the inextricable link between ending hunger and cooling the planet, between food sovereignty and climate justice. Indeed how we farm and eat constitutes one of the greatest contributors to climate change and is one of its greatest potential solutions through agroecological practices that protect biodiversity and hold carbon in the soil. The global food system—from how our food is produced to how much food we waste—accounts for an estimated one-third of greenhouse gas emissions. The industrial livestock sector alone is responsible for 18 percent of the world's total emissions—more than all emissions from the transportation sector combined.
Millions of families worldwide, especially the nearly 1 billion suffering from food insecurity today, will be deeply impacted by policies made by the United Nations. And those policies will have significant input from, not only heads of state, but heads of corporations who have historically protected profits over people. WhyHunger, therefore, endorses the Declaration of New York—undersigned by 23 organizations and social movements, including La Via Campesina International and the U.S.-based Grassroots Global Justice Alliance, which lays out a socially just process of transforming the structures and practices that cause climate change, including ten specific actions and preventative measures.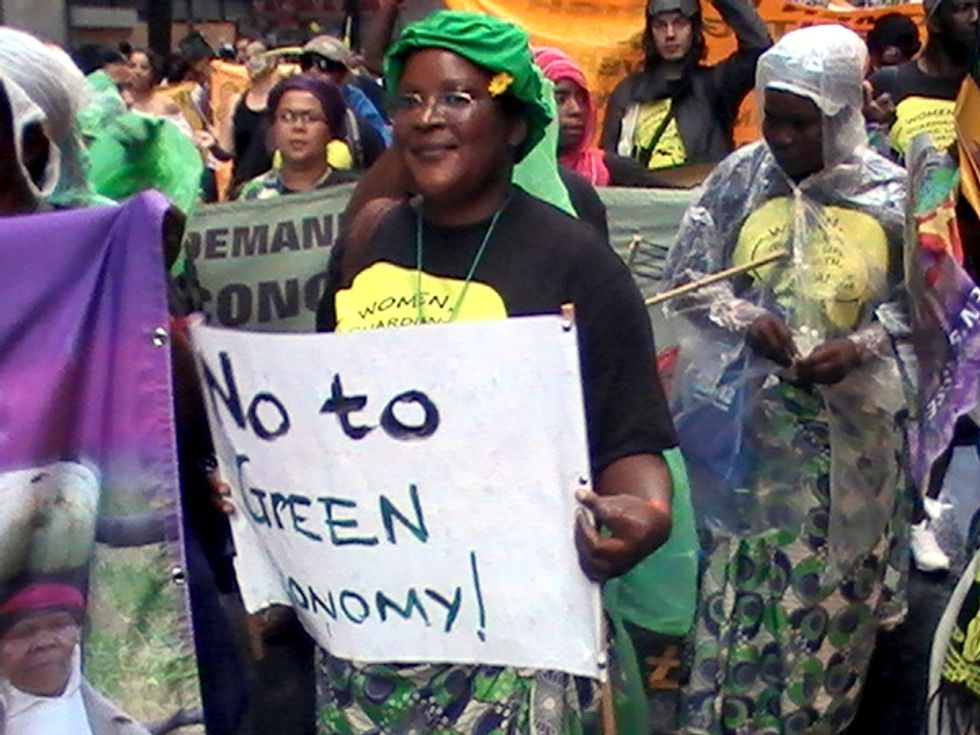 It is this level of coordination among different communities that spent years discussing, debating and building together that typifies the democratic processes that will produce mass movements capable of creating broad and transformational change—the deep roots necessary to weather the storm of climate change that is crippling fundamental human needs and rights to water, land for food production, and self-determination. "Our only option is to take action now," the groups behind The Declaration of New York assert. Those actions will put a halt to the ravages of climate change which necessitate a change in the economic policies that shape our consumptive lifestyles and challenge the values core to democratically-organized societies, namely social and economic equity for all people.
At WhyHunger, we fervently believe that climate justice is food justice. And these two deeply entangled challenges will not go away without massive actions by those most affected: the young people whose future is threatened, the farmers whose land and livelihood are in jeopardy, and the consumers who are most vulnerable to the skyrocketing cost of putting food on the table.
We also believe that joining the People's Climate March—though critical—is just one action we need to take. We must also make a commitment to organize our communities around "real" solutions that honor the vital bonds between people and the planet—solutions that move us away from an economy based on fossil fuel extraction and unfettered consumption; solutions that are democratically determined and focus on clean energy, public transportation, parks to play in and rivers to fish from, affordable and dignified housing, land for sustainable agricultural production, and nutritious food as a basic human right.  Come and put down roots with those of us raising our voices on Sept. 21 and then build with us in the months and years to come so those roots become entrenched and our communities can weather the storms together.
Saulo Araujo contributed to this post.
YOU MIGHT ALSO LIKE
Groups Defending Human Rights to Food and Water Receive Food Sovereignty Prize
The People's Climate March: A Time Where 'We' Can Make a Difference
The Impacts of Sea Level Rise on Indigenous Communities in Panama
Air France airplanes parked at the Charles de Gaulle/Roissy airport on March 24, 2020. SAMSON / AFP via Getty Images
France moved one step closer this weekend to banning short-haul flights in an attempt to fight the climate crisis.
A bill prohibiting regional flights that could be replaced with an existing train journey of less than two and a half hours passed the country's National Assembly late on Saturday, as Reuters reported.
"We know that aviation is a contributor of carbon dioxide and that because of climate change we must reduce emissions," Industry Minister Agnes Pannier-Runacher told Europe 1 radio, according to Reuters.
The measure now has to pass the French Senate, then return to the lower house for a final vote. It would end regional flights between Paris's Orly airport and cities like Nantes and Bordeaux, The Guardian explained. It would not, however, impact connecting flights through Paris's Charles de Gaulle/Roissy airport.
The bill is part of a legislative package which aims to reduce France's emissions by 40 percent of 1990 levels by 2030, Reuters reported. It is a watered-down version of a proposal suggested by France's Citizens' Convention on Climate, BBC News explained. This group, which was formed by President Emmanuel Macron in 2019 and included 150 ordinary citizens, had put forward a ban on flights that could be replaced with an existing train journey of under four hours.
However, the journey length was lowered after protests from KLM-Air France, which had suffered heavy losses due to the coronavirus pandemic, and regions who were concerned about being left out of national transit networks, as The Guardian explained.
"We have chosen two and a half hours because four hours risks isolating landlocked territories including the greater Massif Central, which would be iniquitous," transport minister Jean-Baptiste Djebbari said, as The Guardian reported.
However, some environmental and consumer groups objected to the changes. The organization UFC-Que Choisir compared plane routes with equivalent train journeys of under four hours and found that the plane trips emitted an average of 77 times more carbon dioxide per passenger than the train journeys. At the same time, the train alternatives were cheaper and only as much as 40 minutes longer.
"[T]he government's choice actually aims to empty the measure of its substance," the group said, according to The Guardian.
The new measure also opens the French government to charges of hypocrisy. It bailed out Air France-KLM to the tune of a seven-billion euro loan last year, though it did require the airline to drop some domestic routes as a condition. Then, days before the measure passed, it more than doubled its stake in the airline, BBC News reported. However, Pannier-Runacher insisted to Europe 1 radio that it was possible to balance fighting climate change and supporting struggling businesses.
"Equally, we must support our companies and not let them fall by the wayside," she said, as Reuters reported.
This is not the first time that climate measures and aviation bailouts have coincided in the wake of the coronavirus pandemic. Austrian Airlines replaced its Vienna-Salzburg flight with additional train service after it received government money dependent on cutting greenhouse gas emissions, BBC News reported.
The number of flights worldwide declined almost 42 percent in 2020 when compared with 2019. It is expected that global aviation may not fully recover until 2024, according to Reuters.
EcoWatch Daily Newsletter
A woman looks at a dead gray whale on the beach in the SF Bay area on May 23, 2019; a new spate of gray whales have been turning up dead near San Francisco. Justin Sullivan / Getty Images
Four gray whales have washed up dead near San Francisco within nine days, and at least one cause of death has been attributed to a ship strike.
A small tourist town has borne the brunt of a cyclone which swept across the West Australian coast.
ABC News (Australia) / YouTube
A general view shows the remains of a dam along a river in Tapovan, India, on February 10, 2021, following a flash flood caused by a glacier break on February 7. Sajjad Hussain / AFP / Getty Images
By Rishika Pardikar
Search operations are still underway to find those declared missing following the Uttarakhand disaster on 7 February 2021.
This story originally appeared in Eos and is republished here as part of Covering Climate Now, a global journalism collaboration strengthening coverage of the climate story.
Indigenous youth, organizers with the Dakota Access and Line 3 pipeline fights and climate activists march to the White House to protest against pipeline projects on April 1, 2021. Bill Clark / CQ-Roll Call, Inc via Getty Images
By Jessica Corbett
Indigenous leaders and climate campaigners on Friday blasted President Joe Biden's refusal to shut down the Dakota Access Pipeline during a court-ordered environmental review, which critics framed as a betrayal of his campaign promises to improve tribal relations and transition the country to clean energy.