This website uses cookies to ensure you get the best experience while browsing it. By clicking 'Got It' you're accepting these terms.


The best of EcoWatch, right in your inbox. Sign up for our email newsletter!
Climate Deniers Push for False Science in Textbooks
Sep. 17, 2014 02:01PM EST
Every ten years, the Texas State Board of Education reviews its textbook standards. Controversy often swirls around the process, with conservatives demanding the inclusion of dubious information that goes against well-grounded scientific research.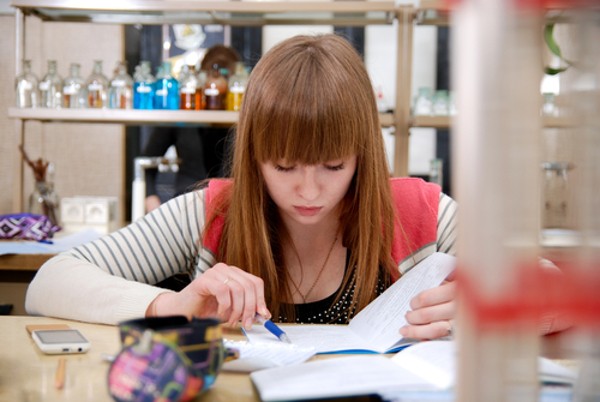 Photo credit: Shutterstock
Board-appointed groups of citizens have been reviewing the standards since July, pending final adoption in November. But the first public hearing on them yesterday brought the fault lines out in the open. Climate change joined evolution as one of the main issues in the spotlight, and a target for the anti-science crowd as they attempt to insert material in social studies textbooks that suggest the causes of climate change are still in doubt.
The review panel members included people like Probe Ministries' Ray Bohlin, an anti-evolution zealot who explained in this interview with Mother Jones why he believes carbon emissions don't cause climate change.
Ahead of the public meeting, watchdog group the Texas Freedom Network got its hands on the proposed standards and were troubled by what they said about climate change.
"One textbook goes so far as to equate arguments from a polluter-funded political advocacy group with real facts from an international science organization that won the Nobel Peace Prize in 2007," the group found.
"In too many cases we're seeing publishers shade and even distort facts to avoid angering politicians who vote on whether their textbooks get approved," said Texas Freedom Network education Fund president Kathy Miller. "Texas kids deserve textbooks that are based on sound scholarship, not political biases."
It asked the National Center for Science Education (NCSE) for input on the climate change sections. No surprise: they don't agree with Bohlin. It found many troubling things in the proposed textbooks.
For instance, one of the textbooks said, "Scientists agree that Earth's climate is changing. They do not agree on what is causing the change. Is it just another natural warming cycle like so many cycles that have occurred in the past? Scientists who support this position cite thousands of years' worth of natural climatic change as evidence. Or is climate change anthropogenic—caused by human activity? Scientists who support this position cite the warming effect of rapidly increasing amounts of  greenhouse gases in the atmosphere."
But virtually all actively publishing climatologists and climate science papers say it's mainly human caused.
"The scientific debate over whether climate change is happening and who is responsible has been over for years, and the science textbooks Texas adopted last year make that clear," said NCSE's Minda Berbeco. "Climate change will be a key issue that future citizens of Texas will need to understand and confront, and they deserve social studies textbooks that reinforce good science and prepare them for the challenges ahead."
A group of more than 50 scientific organizations signed an open letter to the Texas State Board of Education, saying, "As societies of educators and scientists, we are concerned by reports that textbook reviewers unqualified in the relevant science are seeking to undermine the teaching of evolution and climate change, and that good textbooks may be revised or rejected based on these reviewers' comments."
Texas textbook standards have nationwide impact. Because Texas has such a large public school system and such specific textbook standards, publishers often use these to prepare the materials they sell to other states.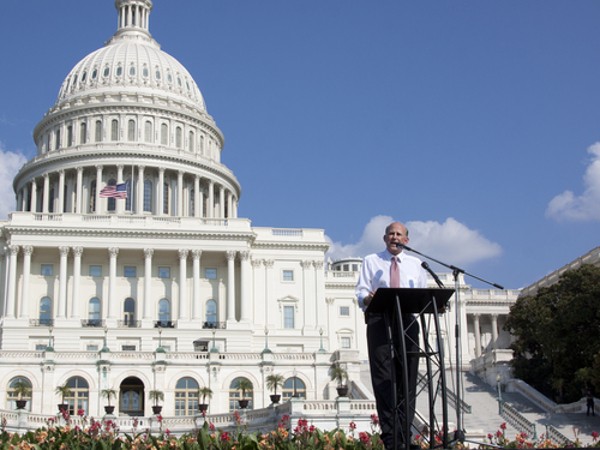 Photo credit: Shutterstock
They might also have an impact in producing a future generation of Texas politicians even more science-averse than the current one, if that's possible. Texas Congressman Blake Farenthold has called climate change "scare tactic used by groups with a political agenda," while his fellow Congressman Louie Gohmert has scoffed, "This climate change was global freezing back in the 1970s. Then global warming and then, when it quit warming, now it's climate change." Yet another Texas congressman, Joe Barton, cited the Bible as his science text, saying, "One would have to say the Great Flood is an example of climate change and that certainly wasn't because mankind had overdeveloped hydrocarbon energy."
They're joined by Texas Senator Ted Cruz who also mentioned "global cooling" and told CNN earlier this year, "The last 15 years, there has been no recorded warming. Contrary to all the theories that they are expounding, there should have been warming over the last 15 years. It hasn't happened." Texas' other senator, John Cornyn, disagrees, saying not only does he think climate change is happening but that it's at least partly man-made. He just doesn't think we should do anything about it.
Meanwhile, Texas agriculture commissioner Todd Staples denied science in another area, nutrition. He claimed that Austin's adoption of Meatless Mondays would deprive low-income children of their only source of protein for the day, proving that more, not less, scientifically accurate education is needed in Texas.
YOU MIGHT ALSO LIKE
Climate Denial Hub Claims It Is Hosting 'Most Important Conference on Global Warming Ever'
National Conversation on Climate Change Has Shifted
Yale Study Finds Nearly One-Quarter of Americans Are Climate Deniers
EcoWatch Daily Newsletter
A metal fence marked with the U.S. Border Patrol sign prevents people to get close to the barbed/concertina wire covering the U.S./Mexico border fence, in Nogales, Arizona, on Feb. 9. ARIANA DREHSLER / AFP / Getty Images
D'Bone Collector Museum head Darrell Blatchley shows plastic found inside the stomach of a Cuvier's beaked whale in the Philippines this weekend. - / AFP / Getty Images
Yet another whale has died after ingesting plastic bags. A young male Cuvier's beaked whale was found washed up in Mabini, Compostela Valley in the Philippines Friday, CNN reported. When scientists from the D' Bone Collector Museum in Davao investigated the dead whale, they found it had died of "dehydration and starvation" after swallowing plastic bags―40 kilograms (approximately 88 pounds) worth of them!
Pexels
By Jeff Turrentine
"Be careful what you wish for; you just might get it." This is something that everybody has to learn at some point. Lately, the lesson has hit home for a group of American automakers.
Art direction: Georgie Johnson. Illustrations: Freya Morgan
By Joe Sandler Clarke
"Don't expect us to continue buying European products," Malaysia's former plantations minister Mah Siew Keong told reporters in January last year. His comments came just after he had accused the EU of "practising a form of crop apartheid."

A few months later Luhut Pandjaitan, an Indonesian government minister close to President Joko 'Jokowi' Widodo, warned his country would retaliate if it was "cornered" by the EU.
Torres and his parents walk along the Rio Grande. Luis Torres / Earthjustice
By Luis Torres
For some people who live along the U.S.-Mexico border, President Trump's attempt to declare a national emergency and extend the border wall is worse than a wasteful, unconstitutional stunt. It's an attack on their way of life that threatens to desecrate their loved ones' graves.
Flooding caused by last week's bomb cyclone storm has broken records in 17 places across the state of Nebraska, CNN reported Sunday. Around nine million people in 14 states along the Mississippi and Missouri Rivers were under a flood watch, CNN meteorologist Karen Maginnis said.
A car destroyed by Cyclone Idai in Beira, Mozambique. ADRIEN BARBIER / AFP / Getty Images
At least 150 people have died in a cyclone that devastated parts of Mozambique, Zimbabwe and Malawi over the weekend, The Associated Press reported Sunday. Cyclone Idai has affected more than 1.5 million people since it hit Mozambique's port city of Beira late Thursday, then traveled west to Zimbabwe and Malawi. Hundreds are still missing and tens of thousands are without access to roads or telephones.
"I think this is the biggest natural disaster Mozambique has ever faced. Everything is destroyed. Our priority now is to save human lives," Mozambique's Environment Minister Celso Correia said, as AFP reported.