This website uses cookies to ensure you get the best experience while browsing it. By clicking 'Got It' you're accepting these terms.
Climate Deniers Push for False Science in Textbooks
Sep. 17, 2014 02:01PM EST
Climate
Every ten years, the Texas State Board of Education reviews its textbook standards. Controversy often swirls around the process, with conservatives demanding the inclusion of dubious information that goes against well-grounded scientific research.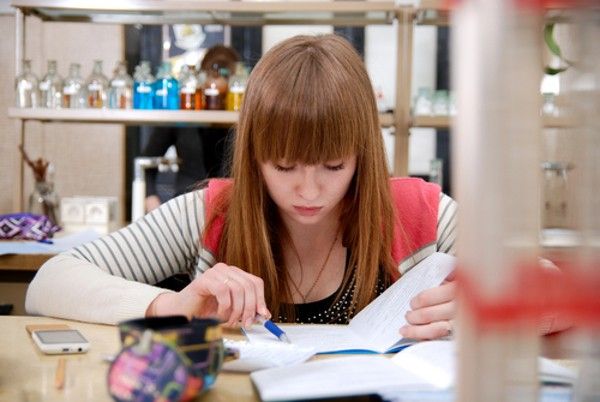 Photo credit: Shutterstock
Board-appointed groups of citizens have been reviewing the standards since July, pending final adoption in November. But the first public hearing on them yesterday brought the fault lines out in the open. Climate change joined evolution as one of the main issues in the spotlight, and a target for the anti-science crowd as they attempt to insert material in social studies textbooks that suggest the causes of climate change are still in doubt.
The review panel members included people like Probe Ministries' Ray Bohlin, an anti-evolution zealot who explained in this interview with Mother Jones why he believes carbon emissions don't cause climate change.
Ahead of the public meeting, watchdog group the Texas Freedom Network got its hands on the proposed standards and were troubled by what they said about climate change.
"One textbook goes so far as to equate arguments from a polluter-funded political advocacy group with real facts from an international science organization that won the Nobel Peace Prize in 2007," the group found.
"In too many cases we're seeing publishers shade and even distort facts to avoid angering politicians who vote on whether their textbooks get approved," said Texas Freedom Network education Fund president Kathy Miller. "Texas kids deserve textbooks that are based on sound scholarship, not political biases."
It asked the National Center for Science Education (NCSE) for input on the climate change sections. No surprise: they don't agree with Bohlin. It found many troubling things in the proposed textbooks.
For instance, one of the textbooks said, "Scientists agree that Earth's climate is changing. They do not agree on what is causing the change. Is it just another natural warming cycle like so many cycles that have occurred in the past? Scientists who support this position cite thousands of years' worth of natural climatic change as evidence. Or is climate change anthropogenic—caused by human activity? Scientists who support this position cite the warming effect of rapidly increasing amounts of  greenhouse gases in the atmosphere."
But virtually all actively publishing climatologists and climate science papers say it's mainly human caused.
"The scientific debate over whether climate change is happening and who is responsible has been over for years, and the science textbooks Texas adopted last year make that clear," said NCSE's Minda Berbeco. "Climate change will be a key issue that future citizens of Texas will need to understand and confront, and they deserve social studies textbooks that reinforce good science and prepare them for the challenges ahead."
A group of more than 50 scientific organizations signed an open letter to the Texas State Board of Education, saying, "As societies of educators and scientists, we are concerned by reports that textbook reviewers unqualified in the relevant science are seeking to undermine the teaching of evolution and climate change, and that good textbooks may be revised or rejected based on these reviewers' comments."
Texas textbook standards have nationwide impact. Because Texas has such a large public school system and such specific textbook standards, publishers often use these to prepare the materials they sell to other states.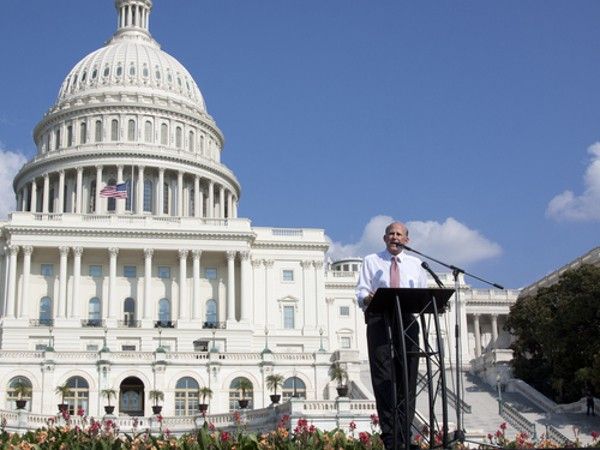 Photo credit: Shutterstock
They might also have an impact in producing a future generation of Texas politicians even more science-averse than the current one, if that's possible. Texas Congressman Blake Farenthold has called climate change "scare tactic used by groups with a political agenda," while his fellow Congressman Louie Gohmert has scoffed, "This climate change was global freezing back in the 1970s. Then global warming and then, when it quit warming, now it's climate change." Yet another Texas congressman, Joe Barton, cited the Bible as his science text, saying, "One would have to say the Great Flood is an example of climate change and that certainly wasn't because mankind had overdeveloped hydrocarbon energy."
They're joined by Texas Senator Ted Cruz who also mentioned "global cooling" and told CNN earlier this year, "The last 15 years, there has been no recorded warming. Contrary to all the theories that they are expounding, there should have been warming over the last 15 years. It hasn't happened." Texas' other senator, John Cornyn, disagrees, saying not only does he think climate change is happening but that it's at least partly man-made. He just doesn't think we should do anything about it.
Meanwhile, Texas agriculture commissioner Todd Staples denied science in another area, nutrition. He claimed that Austin's adoption of Meatless Mondays would deprive low-income children of their only source of protein for the day, proving that more, not less, scientifically accurate education is needed in Texas.
YOU MIGHT ALSO LIKE
Climate Denial Hub Claims It Is Hosting 'Most Important Conference on Global Warming Ever'
National Conversation on Climate Change Has Shifted
Yale Study Finds Nearly One-Quarter of Americans Are Climate Deniers
EcoWatch Daily Newsletter
A glacier is seen in the Kenai Mountains on Sept. 6, near Primrose, Alaska. Scientists from the U.S. Geological Survey have been studying the glaciers in the area since 1966 and their studies show that the warming climate has resulted in sustained glacial mass loss as melting outpaced the accumulation of new snow and ice. Joe Raedle / Getty Images
By Mark Mancini
On Aug. 18, Iceland held a funeral for the first glacier lost to climate change. The deceased party was Okjökull, a historic body of ice that covered 14.6 square miles (38 square kilometers) in the Icelandic Highlands at the turn of the 20th century. But its glory days are long gone. In 2014, having dwindled to less than 1/15 its former size, Okjökull lost its status as an official glacier.
Members of Chicago Democratic Socialists of America table at the Logan Square Farmers Market on Aug. 18. Alex Schwartz
By Alex Schwartz
Among the many vendors at the Logan Square Farmers Market on Aug. 18 sat three young people peddling neither organic vegetables, gourmet cheese nor handmade crafts. Instead, they offered liberation from capitalism.
Hackney primary school students went to the Town Hall on May 24 in London after school to protest about the climate emergency. Jenny Matthews / In Pictures / Getty Images
Bird watching in the U.S. may be a lot harder than it once was, since bird populations are dropping off in droves, according to a new study.
Amazon CEO Jeff Bezos announces the co-founding of The Climate Pledge at the National Press Club on Sept. 19 in Washington, DC. Paul Morigi / Getty Images for Amazon
The day before over 1,500 Amazon.com employees planned a walkout to participate in today's global climate strike, CEO Jeff Bezos unveiled a sweeping plan for the retail and media giant to be carbon neutral by 2040, 10 years ahead of the Paris agreement schedule.
For the past seven years, the Anishinaabe people have been facing the largest tar sands pipeline project in North America. We still are. In these dying moments of the fossil fuel industry, Water Protectors stand, prepared for yet another battle for the water, wild rice and future of all. We face Enbridge, the largest pipeline company in North America, and the third largest corporation in Canada. We face it unafraid and eyes wide open, for indeed we see the future.
The climate crisis often intensifies systems of oppression. Rieko Honma / Stone / Getty Images Plus
By Mara Dolan
We see the effects of the climate crisis all around us in hurricanes, droughts, wildfires, and rising sea levels, but our proximity to these things, and how deeply our lives are changed by them, are not the same for everyone. Frontline groups have been leading the fight for environmental and climate justice for centuries and understand the critical connections between the climate crisis and racial justice, economic justice, migrant justice, and gender justice. Our personal experiences with climate change are shaped by our experiences with race, gender, and class, as the climate crisis often intensifies these systems of oppression.