This website uses cookies to ensure you get the best experience while browsing it. By clicking 'Got It' you're accepting these terms.
Climate Change-Fueled Hurricanes and Floods Demand Immediate Action
Oct. 21, 2014 10:46AM EST
Climate
When Hurricane Sandy struck the east coast nearly two years ago, it hit some of the most heavily populated coastal communities in the U.S., including New York City, causing widespread damage, disruption and dislocation. It cost billions to restore lives and property—work that's still ongoing. And it spotlighted the need for aggressive, proactive risk reduction in an era in which climate change is bringing about more frequent superstorms and flooding, a new report asserts.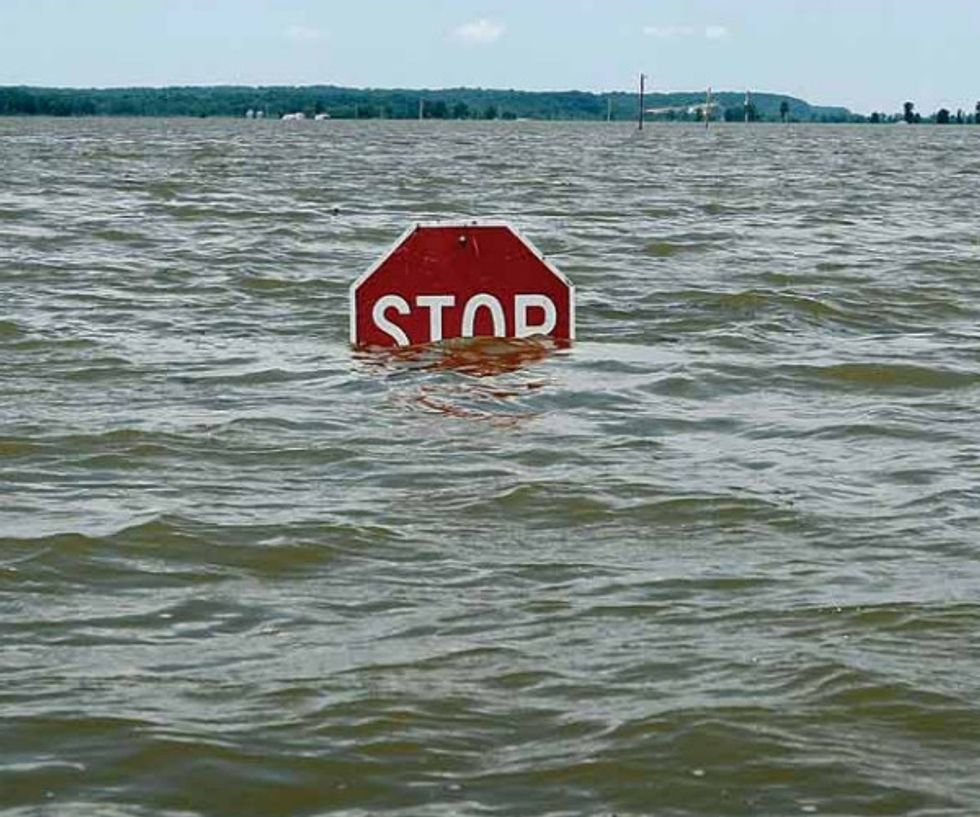 The report Natural Defenses From Hurricanes and Floods: Protecting America's Communities and Ecosystems in an Era of Extreme Weather was produced by the National Wildlife Federation, Earth Economics and Allied World Assurance.
"We cannot and should not have to wait until the next big storm to protect America's communities and ecosystems in our new era of extreme weather," said National Wildlife Federation president and CEO Collin O'Mara. "Our preparedness deficit is the result of years of inaction and underinvestment at the federal, state and local levels. It's time for our elected officials to reinvest in our natural defenses and this report offers a blueprint for bipartisan, market-based solutions."
The report notes the attraction of living along water while highlighting the dangers that come with increased development in coastal areas. It points out that risk from flooding has also increased in non-coastal areas such as Boulder, Colorado due to extremely heavy rain.
"Far too many people who live along America's coasts and rivers are at considerable risk of personal harm from floods and hurricanes, and their properties and economic livelihoods are highly vulnerable as well," it says. "Efforts by policy makers to grapple with and respond to these problems have been inadequate. ... The increasingly devastating and costly destruction caused by floods and hurricanes is a wake-up call policy makers cannot ignore. Improving the resilience of communities to these natural hazards must become a paramount tenet of public policy, recognizing that the risks will increase as the climate changes and that many more people will move into or find themselves in hazard-prone areas in the future."
It goes on to say that even as we grapple with the underlying factors driving climate change, we can develop more effective approaches to dealing with the impacts of the storms it's generating. Those measures would not only protect the lies, jobs and properties of those living in such areas, but would also preserve fish and wildlife habitats, offer more opportunities for tourism and recreation and decrease costs to taxpayers from disaster relief. The study estimates that for every dollar spent on risk reduction, $4 would be saved in after-the-fact disaster relief, resulting in savings to both taxpayers and insurance companies.
Hurricane Sandy in 2012 and Hurricane Katrina in 2005 cost taxpayers nearly $150 billion with Hurricane Katrina destroying 12 times as many homes as any previous U.S. disaster. Yet the flooding that swamped the city of New Orleans and its environs would likely never have happened if not for poor levy construction and maintenance policies and the constant, ongoing destruction of the protective wetlands. The report cites risk mitigation policies are being undertaken to protect salt marshes in Jamaica Bay, New York; to reduce river flooding in the Puget Sound area surrounding Seattle; and to prevent further wetlands loss in Louisiana.
The measures it urged including reforming the National Flood Insurance program to more accurately assess risks and encourage investment in prevention, restoring wetlands and coastal barriers, and implementing flood control policies and planning that make use of natural infrastructure and preserve ecosystems.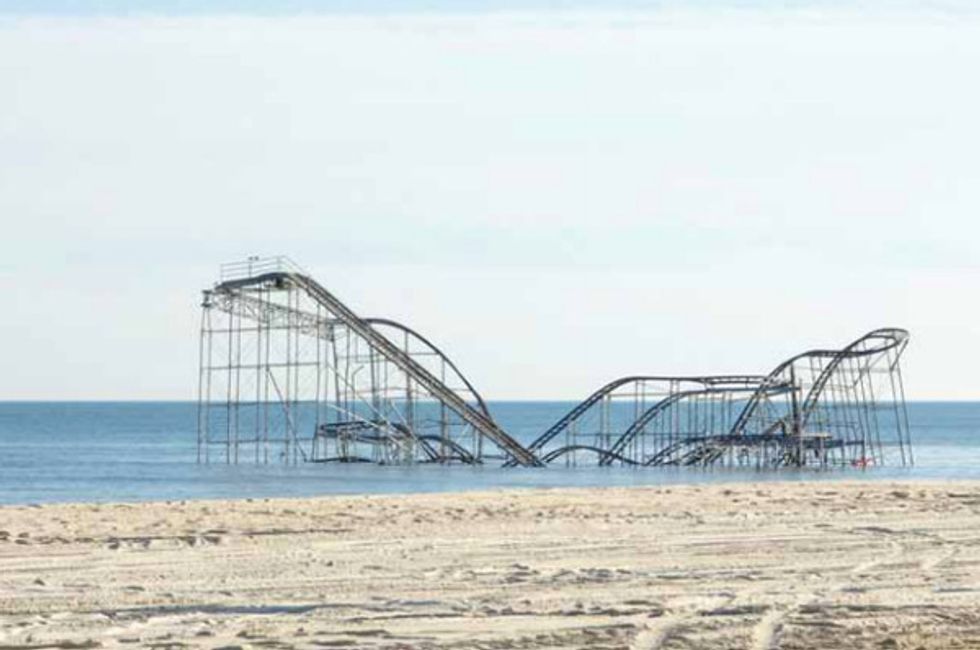 If it sounds like the report authors just threw up their hands and said "Climate change is inevitable so let's just deal with it," that's not the case. Among its key recommendations: "The United States must minimize risks by reducing carbon pollution. Congress, the [Obama] administration and the states must confront one of the chief causes of the growth in flood and hurricane risk: climate change. Taking policy action to reduce carbon pollution is a critical step toward safeguarding wildlife and people from climate change impacts."
We can protect people against the storms and flooding, and we can encourage them to move to safer areas, it says, but reducing greenhouse gas pollution and moving to a clean energy economy is the ultimate solution.
YOU MIGHT ALSO LIKE
Studies Confirm Humans Play Significant Role in Altering Climate
EcoWatch Daily Newsletter
Truth in Action is a day-long global conversation on the climate crisis and how we solve it. The Climate Reality Project
Former Vice President Al Gore kicked off 24 hours of climate talks in the U.S. and 77 other countries around the world Wednesday night.
Activists highlighted the climate emergency outside Scottish Government headquarters at St Andrew's House in Edinburgh on Oct. 13, 2017. Usage of the term "climate emergency" spiked in 2019, according to Oxford Dictionaries.
By Jessica Corbett
Climate advocates and experts celebrated Oxford Dictionaries' announcement Wednesday that "climate emergency" is the Oxford Word of the Year 2019.
By Kieran Cooke
There could be a way of countering one key aspect of the climate emergency by making much greater use of a widely-available plant: bamboo building.
Ten Democratic primary candidates participated in the fifth Democratic debate in Atlanta Wednesday night. Alex Wong / Getty Images