This website uses cookies to ensure you get the best experience while browsing it. By clicking 'Got It' you're accepting these terms.
China's Biggest 74 Cities All Dirtier Than L.A.
Sep. 11, 2014 01:44PM EST
Climate
Los Angeles has always been held up as the U.S.'s most polluted city. But, the Los Angeles Times reports, all of China's largest cities make L.A.'s air look crystalline.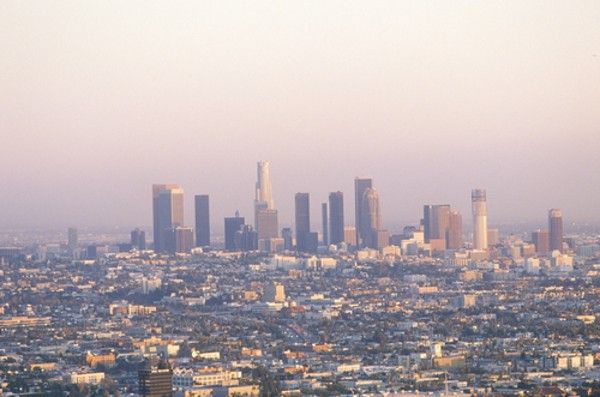 Photo credit: Shutterstock
Los Angeles became famous for its ozone pollution, and it is still the most ozone-polluted city in the country, says the 2014 State of the Air report published by the American Lung Association. It ranks fourth in the even more dangerous particle pollution, which comes from sources like exhaust smoke and coal, and has serious negative effects on the cardio-vascular system.
With an average particulate reading of 12 considered "good," the average Los Angeles reading last year was 18. But China's cleanest city, Haikou, had an average annual reading of 26. Beijing's was 90. The L.A. Times cited a tracking of China's 74 largest metropolitan areas by the Chinese Ministry of Environmental Protection for the figures.
"From February 2009 to December 2013, Beijing's worst one-day average reading was 569 on Jan. 12, 2013; L.A.'s was 79 on Dec. 9, 2012," reported the L.A. Times. "In the same period, Beijing had 48 days with an average daily reading in excess of 300, considered by both China and the U.S. to be 'hazardous'."
Of course, with tougher environmental standards, L.A.'s air now is cleaner than it was decades ago. And since particulate matters wasn't being measured back then, it's hard to say if L.A. back then was more polluted than major Chinese cities now. But experts cited by the L.A. Times didn't think so.
"Comparing California 30 years ago to China today is apples and oranges," Eugene Leong, an air pollution expert who teaches at Peking University, told the paper. "How bad was PM2.5 in California in the '60s, '70s and '80s? We don't know. … Was it as bad as what China is experiencing now? My educated guess is probably not as bad."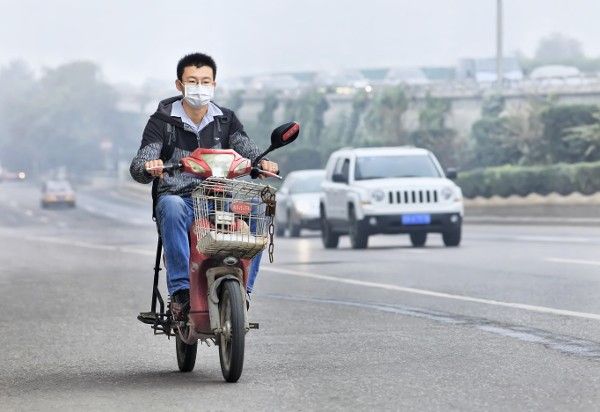 Photo credit: Shutterstock
If you'd like to follow how polluted the air is in a Chinese city right now, you can do so on this real-time map. It tracks pollution in cities around the world, assigning each a total air pollution score which can be further broken down by types of pollution. It rates L.A.'s current pollution as a "moderate" 78, with Beijing rated "unhealthy" at 187. At the time we accessed the map, two Chinese cities were rated "hazardous" with readings over 500. Shanghai, however, measured only 42, or "good." The Yosemite Visitor Center in Mariposa, California, had the highest pollution rating in the U.S. at 177.
YOU MIGHT ALSO LIKE
China's 'War on Pollution' Helps Kick Coal Habit
China Has 8 Million Acres of Land Too Polluted to Grow Food
EcoWatch Daily Newsletter
Last week, the Peruvian Palm Oil Producers' Association (JUNPALMA) promised to enter into an agreement for sustainable and deforestation-free palm oil production. The promise was secured by the U.S. based National Wildlife Federation (NWF) in collaboration with the local government, growers and the independent conservation organization Sociedad Peruana de Ecodesarrollo.
Pixabay
Leaked documents show that Jair Bolsonaro's government intends to use the Brazilian president's hate speech to isolate minorities living in the Amazon region. The PowerPoint slides, which democraciaAbierta has seen, also reveal plans to implement predatory projects that could have a devastating environmental impact.
XL CATLIN SEAVIEW SURVEY / THE OCEAN AGENCY
Hope may be on the horizon for the world's depleted coral reefs thanks to scientists who successfully reproduced endangered corals in a laboratory setting for the first time, according to Reuters.
Last week we received positive news on the border wall's imminent construction in an Arizona wildlife refuge. The Trump administration delayed construction of the wall through about 60 miles of federal wildlife preserves.
PhotoAlto / Frederic Cirou / Getty Images
Drinking water treated with fluoride during pregnancy may lead to lower IQs in children, a controversial new study has found.
National Institude of Allergy and Infectious Disease
A Greenpeace rally calls for a presidential campaign climate debate on June 12 in Washington, DC. Sarah Silbiger / Getty Images