California Chefs Join Together to Fight Fracking
Sep. 25, 2013 04:35PM EST
Energy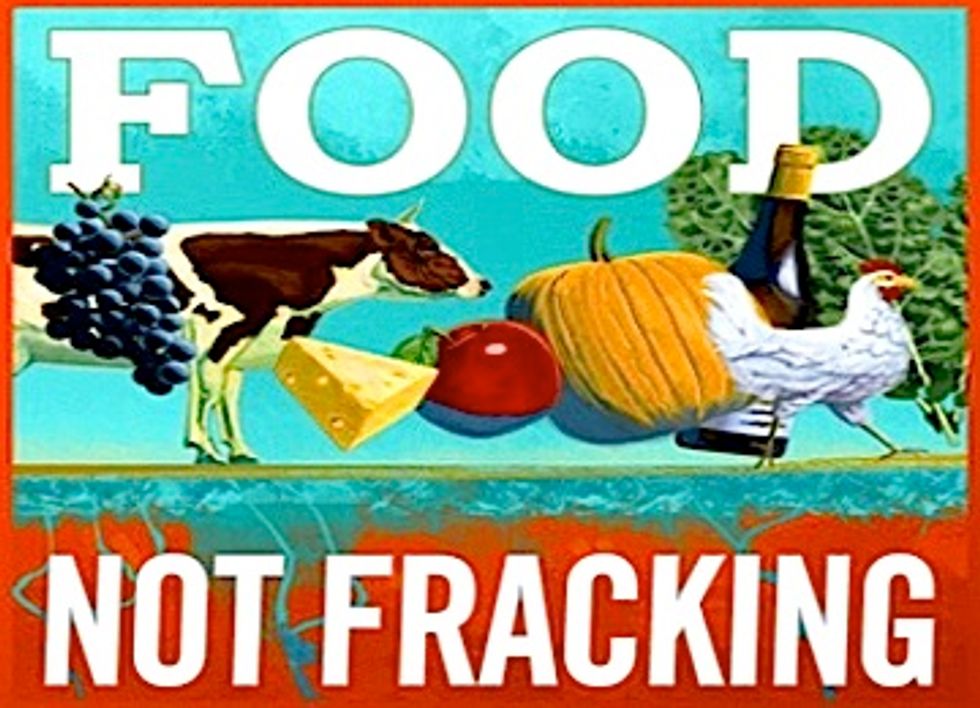 Chefs Alice Waters and Jerome Waag of the legendary Chez Panisse in Berkeley, today launched a chefs' petition urging fellow food professionals to take a stand against fracking in California. Working in collaboration with Food & Water Watch, a founding committee member of the statewide coalition Californians Against Fracking, the chefs are concerned about the threat fracking poses to the world-renown food and wine grown, served and sold in California. The petition includes a letter calling on Gov. Brown (D-CA) to place a moratorium on fracking now.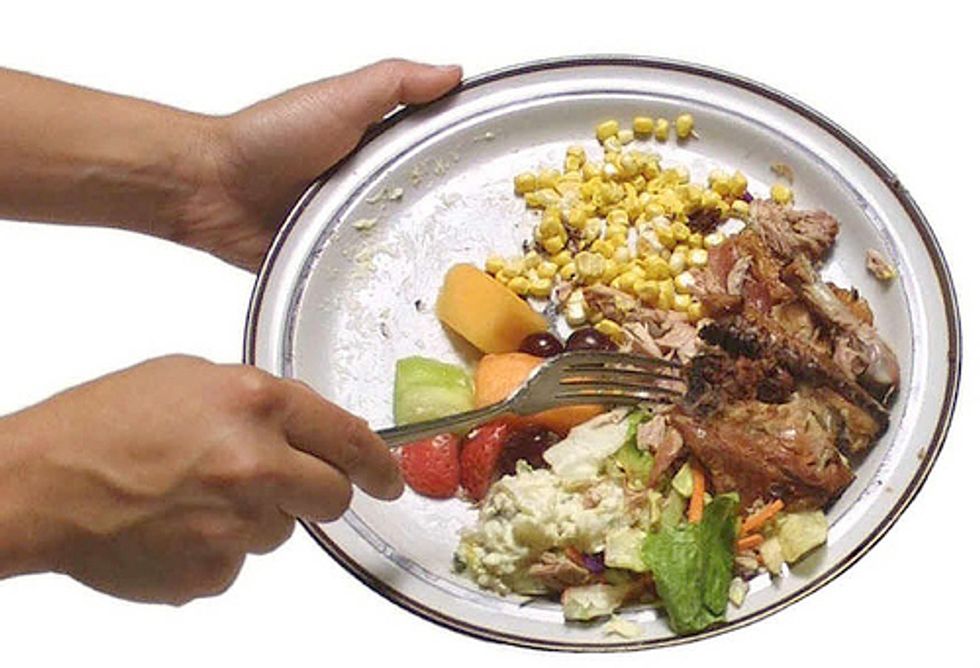 Fracking is a highly controversial process for extracting oil and gas that, along with related drilling, wastewater disposal and other extreme extraction methods like acidizing, has raised serious environmental and public health concerns across the country.
In California the oil and gas industry has intensified its focus on the Monterey Shale, which sits beneath some of the state's most prized farmland, and hopes to conduct new, more intensive forms of fracking and extraction, putting California's scarce and precious water resources and most prized farmland at serious risk. Plus, wastewater from fracking and drilling operations is regularly dumped or leaked into waterways, putting fisheries in danger.
With 81,500 farms producing $43.5 billion in annual profits in 2011, agriculture is California's leading industry and California is the nation's largest farm state. In states like Pennsylvania, Colorado and Ohio, grazing animals have gotten sick and died after drinking fracking runoff and water from farm wells near fracking operations and in Kern County, CA, one farmer lost millions of dollars worth of almond and pistachio crops from groundwater contamination from a nearby fracking operation.
In a letter to the state's chefs, Waters writes, "as chefs, restaurateurs, and eaters who cherish and rely on the natural bounty cultivated and cared for by our state's farmers, ranchers, fishers and food producers, we cannot stand by and allow the same fate to befall California's unparalleled food shed," noting that in New York, chefs and food professionals have been instrumental in keeping fracking from putting that state's agricultural and fishery bounty in jeopardy.
"By signing this important petition you'll be adding your name to a list of chefs who care about the provenance of our food, the stewardship of our land and the future of our state's health," writes Waters.
The chefs' petition comes on the heels of the passage by the state legislature of Senate Bill 4, a controversial bill sponsored by State Senator Fran Pavley (D-Agoura Hills) that creates a permit process for fracking and other dangerous forms of oil extraction to continue. The bill, opposed by leading environmental, public health and consumer organizations, was just signed by Gov. Brown. However, polls show that most Californians oppose fracking and nearly 200,000 have signed a petition to Gov. Brown asking him to ban it outright.  
"The oil and gas industry's favorite talking point is how fracking will bring jobs, but they neglect to factor in the impact that fracking would have on the industries that make California great—namely our agriculture, fisheries, food production and culinary arts," said Adam Scow, California campaigns director for Food & Water Watch. "The best way for Gov. Brown to build a legacy for himself as a champion for California is to place a moratorium on fracking immediately."
Several top California chefs have already signaled their support, including legendary chef/author Joyce Goldstein; Chris Cosentino, Incanto, Boccalone; Joshua Drew, FarmshopLA; Ann Gentry, Real Food Daily; Bruce Hill, Picco, Zero Zero, Bix and the just-relaunched Fog City; Laurence Jossel, Nopa; Roxana Jullapat, Cooks County; Robert Klein, Oliveto; Mourad Lahlou, Aziza; Joanna Moore, AXE; Anthony Myint, Mission Street Food; Cal Peternell, Chez Panisse; Gayle Pirie, Foreign Cinema; Amaryll Schwertner, Boulette's Larder/Bouli Bar; Annie Somerville, Greens; James Syhabout, Commis, Hawker Fare and forthcoming Box & Bells; Heidi Swanson, chef/author; Steffan Terje, Perbacco; and chef/author Bryant Terry.
The national coalition of chefs, Chefs Collaborative; Star Chefs, the magazine for culinary insiders, which also holds events featuring top chefs and Chefs for the Marcellus all endorse the petition.
Visit EcoWatch's FRACKING page for more related news on this topic.
———

EcoWatch Daily Newsletter