This website uses cookies to ensure you get the best experience while browsing it. By clicking 'Got It' you're accepting these terms.
Belize Joins Ten Island Challenge to Transition to 100% Renewable Energy
Jul. 09, 2015 01:01PM EST
Business
The islands of the Caribbean are some of the most beautiful places on Earth, which is why they are among the most popular tourist destinations.
But those same island nations also suffer from some of the highest electricity prices in the world, a factor that fuels poverty, helps grow their national debts and blocks their ability to plan for sustainable development. Because relatively little of that electricity comes from renewable sources, these countries spend large portion of their GDP importing fossil fuels, money that could otherwise be spent growing their economies.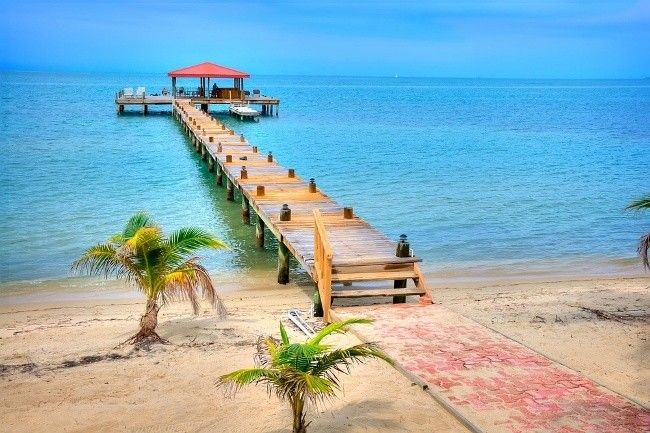 Photo credit: Shutterstock
And while these islands don't contribute significantly to global greenhouse gas emissions, they suffer an outsized impact from climate change, with rising sea levels, hotter temperatures and extreme weather events such as hurricanes.
That's why Virgin founder Sir Richard Branson's climate group the Carbon War Room (CWR), now partnered with Amory Lovins' think tank the Rocky Mountain Institute (RMI), created the Ten Island Challenge to encourage these nations to tap into their abundant supply of sun and wind. The challenge was kicked off last year at the Creating Climate Wealth Islands Summit to start collecting commitments from the islands, with CWR and RMI working with them to set ambitious renewable energy goals, develop plans to do so and build the infrastructure and resource capacity to execute those plans.
Aruba was the first nation to join the challenge. Its government worked with the two organizations to create the Smart Growth Pathways, and it has committed to transitioning from fossil fuels by 2020. St. Lucia, Grenada, the British Virgin Islands, the Bahamas, Turks and Caicos, and San Andres and Providencia have already joined the challenge and are working to transition their economies away from fossil fuels.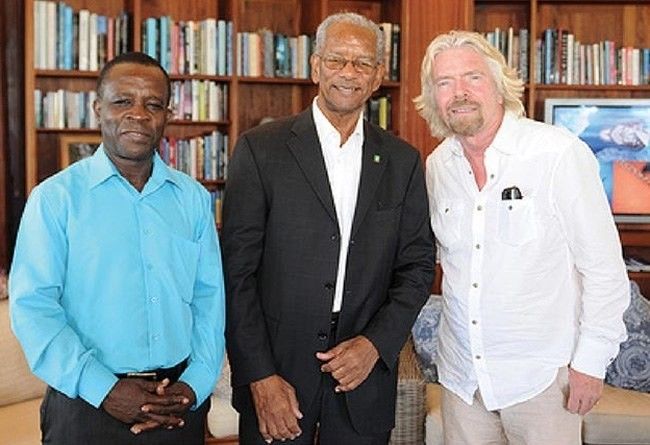 Now Belize, a country of about 340,000 off the east coast of Central America whose diverse natural ecosystem, extensive coastline, beautiful weather and Mayan ruins have made it a popular tourist destination, has signed on. Its government signed a Memorandum of Understanding to transition off fossil fuels, aiming for an eventual 100 percent renewables goal, while committing to be almost 90 percent renewable by 2033.
Belize is already more than halfway down the path to achieving that. Currently, about 60 percent of the country's electricity is generated through hydro or biomass, with the rest provided by fossil fuel-fired power plants. And that's down from the 66 percent provided by imported fossil fuel in 2009.
"We are thrilled to have Belize join the challenge," said José María Figueres, chairman of the board of the Carbon War Room, and the Rocky Mountain Institute. "Belize is a real leader in the region, producing 60 percent of its electricity from local and renewable hydro and biomass resources."
Belize's initiative will include such projects as developing its wind energy potential, expanding the use of electric vehicles and improving energy efficiency in its hospitals.
"Belize is extremely pleased to join the Ten Island Challenge," said Sen. Joy Grant, Belize Ministry of Energy, Science & Technology and Public Utilities. "As a regional leader in the use of renewable energy, this partnership with the Carbon War Room and Rocky Mountain Institute will allow Belize to make significant strides in realizing its renewable energy production target of 89 percent in the electricity sector by 2033. Achieving this milestone will also allow Belize to enhance its energy security and build its energy resiliency, while ensuring that it buffers its economy from the oil-price shocks that have debilitating impacts on small, open economies like Belize."
Belize is already a popular destination for ecotourists, including some famous ones. Actor Leonardo DiCaprio, a longtime environmental activist, is part of a group of investors developing an eco-resort on one of Belize's hundreds of outlying cayes. Its goal is to restore and protect the natural environment of the caye. It's set to open in 2018.
"Belize is truly unique," DiCaprio told the New York Times. "It has the second largest coral reef system in the world, and it has some of the most biodiverse marine life, like the manatee population and almost every species of fish you can imagine. With the onset of climate change, there are huge challenges, so we want the structure to not only enhance and improve the environment, but to be a model for the future."
YOU MIGHT ALSO LIKE
Leonardo DiCaprio Unveils Groundbreaking Eco-Resort in Belize
Renewable Energy Growth Mitigates Climate Change While Boosting Economy, IEA Reports
EcoWatch Daily Newsletter
A. Battenburg / Technical University of Munich
By Sarah Kennedy
Algae in a pond may look flimsy. But scientists are using algae to develop industrial-strength material that's as hard as steel but only a fraction of the weight.
Variety of fermented food korean traditional kimchi cabbage and radish salad. white and red sauerkraut in ceramic plates over grey spotted background. Natasha Breen / REDA&CO / Universal Images Group / Getty Image
Even if you've never taken probiotics, you've probably heard of them.
These supplements provide numerous benefits because they contain live microorganisms, such as bacteria or yeast, which support the healthy bacteria in your gut (1, 2, 3, 4).
Pexels
Singapore will become the first country in the world to place a ban on advertisements for carbonated drinks and juices with high sugar contents, its health ministry announced last week. The law is intended to curb sugar consumption since the country has some of the world's highest diabetes rates per capita, as Reuters reported.
A typical adult takes around 20,000 breaths per day. If you live in a megacity like Beijing, with many of those lungfuls you're likely to inhale a noxious mixture of chemicals and pollutants.
Fred Stone holds his brown swiss cow Lida Rose at his Arundel dairy farm on March 18 after a press conference where he spoke about PFAS chemical contamination in his fields. Gregory Rec / Portland Portland Press Herald via Getty Images
By Susan Cosier
First there was Fred Stone, the third-generation dairy farmer in Maine who discovered that the milk from his cows contained harmful chemicals. Then came Art Schaap, a second-generation dairy farmer in New Mexico, who had to dump 15,000 gallons of contaminated milk a day.
Protesters attend the 32nd annual Fur-Free Friday demonstration on Nov. 23, 2018 in Beverly Hills, California. Ella DeGea / Getty Images
California Governor Gavin Newsom signed into law a bill that that bans the sale and manufacture of fur products in the state. The fur ban, which he signed into law on Saturday, prohibits Californians from selling or making clothing, shoes or handbags with fur starting in 2023, according to the AP.
By Simon Evans
During the three months of July, August and September, renewables generated an estimated total of 29.5 terawatt hours (TWh), compared with just 29.1TWh from fossil fuels, the analysis shows.
A demonstrator waves an Ecuadorian flag during protests against the end of subsidies to gasoline and diesel on Oct. 9 in Quito, Ecuador. Jorge Ivan Castaneira Jaramillo / Getty Images