Belize Joins Ten Island Challenge to Transition to 100% Renewable Energy
The islands of the Caribbean are some of the most beautiful places on Earth, which is why they are among the most popular tourist destinations.
But those same island nations also suffer from some of the highest electricity prices in the world, a factor that fuels poverty, helps grow their national debts and blocks their ability to plan for sustainable development. Because relatively little of that electricity comes from renewable sources, these countries spend large portion of their GDP importing fossil fuels, money that could otherwise be spent growing their economies.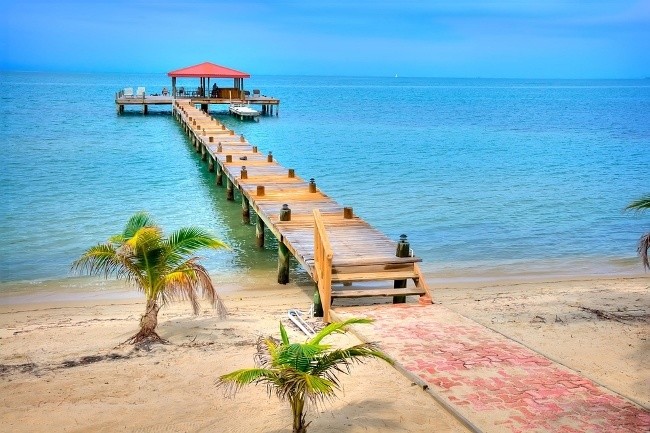 Photo credit: Shutterstock
And while these islands don't contribute significantly to global greenhouse gas emissions, they suffer an outsized impact from climate change, with rising sea levels, hotter temperatures and extreme weather events such as hurricanes.
That's why Virgin founder Sir Richard Branson's climate group the Carbon War Room (CWR), now partnered with Amory Lovins' think tank the Rocky Mountain Institute (RMI), created the Ten Island Challenge to encourage these nations to tap into their abundant supply of sun and wind. The challenge was kicked off last year at the Creating Climate Wealth Islands Summit to start collecting commitments from the islands, with CWR and RMI working with them to set ambitious renewable energy goals, develop plans to do so and build the infrastructure and resource capacity to execute those plans.
Aruba was the first nation to join the challenge. Its government worked with the two organizations to create the Smart Growth Pathways, and it has committed to transitioning from fossil fuels by 2020. St. Lucia, Grenada, the British Virgin Islands, the Bahamas, Turks and Caicos, and San Andres and Providencia have already joined the challenge and are working to transition their economies away from fossil fuels.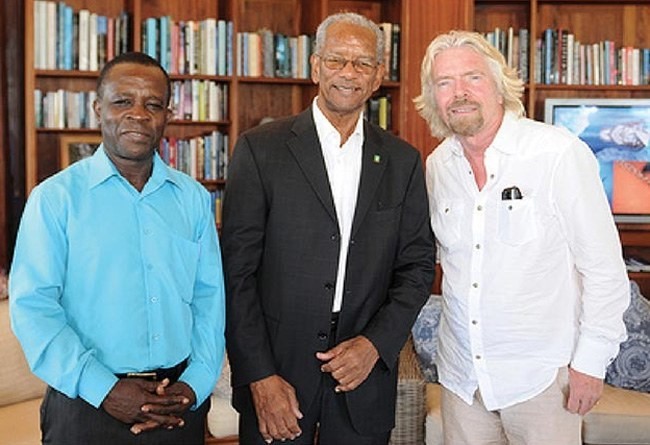 Now Belize, a country of about 340,000 off the east coast of Central America whose diverse natural ecosystem, extensive coastline, beautiful weather and Mayan ruins have made it a popular tourist destination, has signed on. Its government signed a Memorandum of Understanding to transition off fossil fuels, aiming for an eventual 100 percent renewables goal, while committing to be almost 90 percent renewable by 2033.
Belize is already more than halfway down the path to achieving that. Currently, about 60 percent of the country's electricity is generated through hydro or biomass, with the rest provided by fossil fuel-fired power plants. And that's down from the 66 percent provided by imported fossil fuel in 2009.
"We are thrilled to have Belize join the challenge," said José María Figueres, chairman of the board of the Carbon War Room, and the Rocky Mountain Institute. "Belize is a real leader in the region, producing 60 percent of its electricity from local and renewable hydro and biomass resources."
Belize's initiative will include such projects as developing its wind energy potential, expanding the use of electric vehicles and improving energy efficiency in its hospitals.
"Belize is extremely pleased to join the Ten Island Challenge," said Sen. Joy Grant, Belize Ministry of Energy, Science & Technology and Public Utilities. "As a regional leader in the use of renewable energy, this partnership with the Carbon War Room and Rocky Mountain Institute will allow Belize to make significant strides in realizing its renewable energy production target of 89 percent in the electricity sector by 2033. Achieving this milestone will also allow Belize to enhance its energy security and build its energy resiliency, while ensuring that it buffers its economy from the oil-price shocks that have debilitating impacts on small, open economies like Belize."
Belize is already a popular destination for ecotourists, including some famous ones. Actor Leonardo DiCaprio, a longtime environmental activist, is part of a group of investors developing an eco-resort on one of Belize's hundreds of outlying cayes. Its goal is to restore and protect the natural environment of the caye. It's set to open in 2018.
"Belize is truly unique," DiCaprio told the New York Times. "It has the second largest coral reef system in the world, and it has some of the most biodiverse marine life, like the manatee population and almost every species of fish you can imagine. With the onset of climate change, there are huge challenges, so we want the structure to not only enhance and improve the environment, but to be a model for the future."
YOU MIGHT ALSO LIKE
Leonardo DiCaprio Unveils Groundbreaking Eco-Resort in Belize
Renewable Energy Growth Mitigates Climate Change While Boosting Economy, IEA Reports
Wikimedia Commons
By Stacy Malkan
Neil deGrasse Tyson has inspired millions of people to care about science and imagine themselves as participants in the scientific process. What a hopeful sign it is to see young girls wearing t-shirts emblazoned with the words, "Forget princess, I want to be an astrophysicist."
Keep reading...
Show less
www.youtube.com
By Andy Rowell
Any day now we will truly witness climate change in action. Within days at worst, maybe weeks at best, scientists predict that a huge section of the Larsen C ice shelf in Antarctica will break off into the ocean, in what is called a major "carving" event.
Keep reading...
Show less
www.youtube.com
President Trump visited Cedar Rapids, Iowa on June 21 to speak to a large crowd in the U.S. Cellular Center at a political rally organized by his campaign.
As Trevor Noah noted during The Daily Show episode last night (starts at 2:25), the real reason Trump has these rallies is to "get back in front of his loyal crowds and feed of their energy." Noah believes that "Trump supporters are so on board with their dude he can say anything and they'll come along for the ride."
Keep reading...
Show less
The Kamuthi solar plant in the southern Indian state of Tamil Nadu.
The rapid growth in renewable energy continues to put a dent in the demand for coal.
Coal India, the world's biggest coal mining company and producer of 82 percent of the country's coal, announced the closure of 37 mines that are financially "unviable."
Keep reading...
Show less
www.youtube.com
By Katie O'Reilly
Two years ago—long before coal became one of the most dominant and controversial symbols of the 2016 presidential election—Bloomberg Philanthropies approached production company RadicalMedia with the idea of creating a documentary exploring the U.S. coal mining industry. Last spring, they brought on Emmy-nominated director Michael Bonfiglio, tasked with forging a compelling story out of the multitudes of facts, statistics and narratives underlying the declining industry.
Keep reading...
Show less
Mayors for 100% Clean Energy
Keep reading...
Show less
www.youtube.com
Thanks to Newsy for their coverage on Thursday's news that the U.S. Fish and Wildlife Service removed grizzly bears in the Greater Yellowstone region from the Endangered Species List.
Watch above as Newsy explains that the decision comes despite serious concerns from the environmental and scientific community, and Tribal Nations about a declining, isolated grizzly bear population with diminishing food resources and record-high mortalities.
Keep reading...
Show less
www.facebook.com
By Francine Kershaw
Seismic airguns exploding in the ocean in search for oil and gas have devastating impacts on zooplankton, which are critical food sources for marine mammals, according to a new study in Nature. The blasting decimates one of the ocean's most vital groups of organisms over huge areas and may disrupt entire ecosystems.
And this devastating news comes on the heels of the National Marine Fisheries Service's proposal to authorize more than 90,000 miles of active seismic blasting. Based on the results of this study, the affected area would be approximately 135,000 square miles.
Keep reading...
Show less
By Jill Richardson
Is coconut oil:
good for you
bad for you
neither good nor bad
scientists don't know
The subject of this question is the source of a disagreement. Initially, the question was thought to be settled decades ago, when scientist Ancel Keys declared all saturated fats unhealthy. Coconut oil, which is solid at room temperature, is a saturated fat.
Keep reading...
Show less


Get EcoWatch in your inbox