Athletes Encourage Climate Change Discussion at 2014 Sochi Winter Olympics
Feb. 10, 2014 10:18AM EST
Climate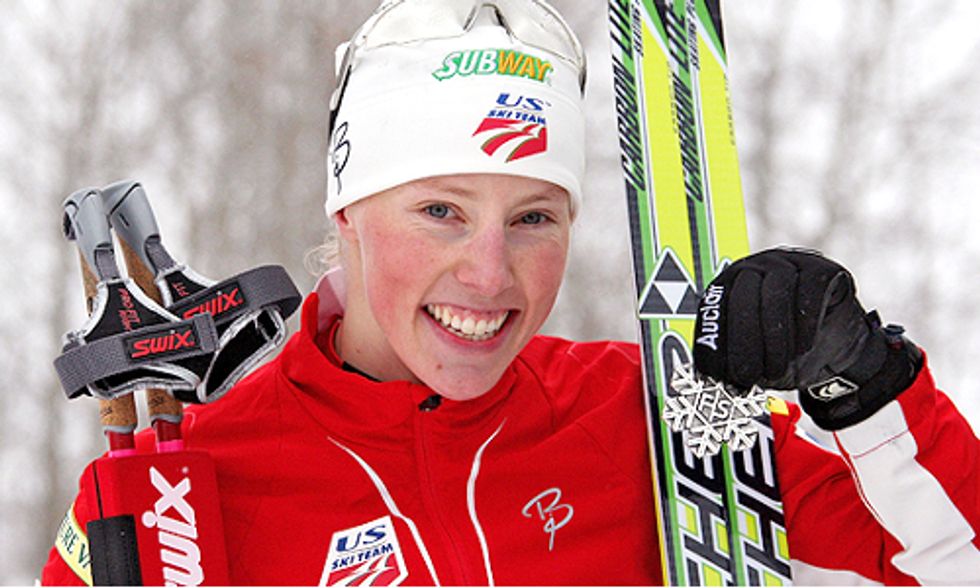 By Kikkan Randall, U.S. Ski Team and Alex Deibold, U.S. Snowboard Team
Every four years, we all get to celebrate the best in winter sports, and this month in Sochi, the Olympics will host some of the most amazing winter athletes in the world on the biggest stage in sports.  It's going to be amazing. 
But with that also comes the sobering opportunity to remember that if we don't look beyond the next four years, the Games as we know it might be a thing of the past. In a recent study conducted by Dr. Daniel Scott, the data shows that with additional warming projected for later decades of this century, as few as six former host locations would remain climatically suitable.
It's pretty clear that the International Olympic Committee (IOC) is going to need to rethink the host cities of the future.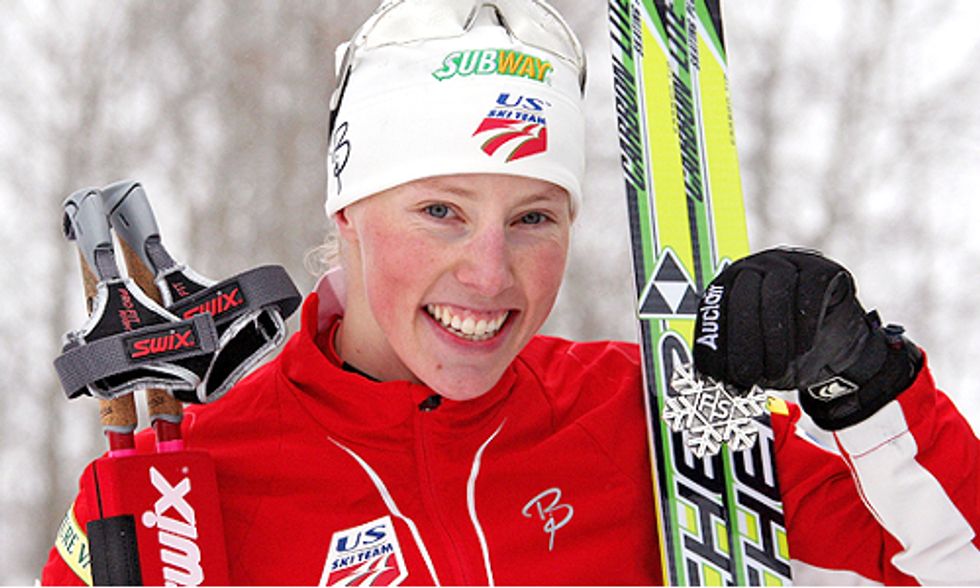 This past year, we've been training in places that have relied entirely on snowmaking, locations have changed and events cancelled. Winters are certainly changing, and despite the (thankfully) decent snow conditions in Sochi now, this long term trend just can't be ignored.  
Protect Our Winters (POW) is a global environmental nonprofit focused on uniting and mobilizing the 65 million member global snow sports community to fight climate change.  As pro athletes who spend our lives outdoors, it is clear that climate change is very real and it's already taking its toll on the social and economic infrastructure that depends on consistent winters and snowpack.  
At Protect Our Winters' core are the pro athletes and Olympians who are committed to taking action together. The POW Riders Alliance is made up of 53 of the top snow sports athletes, committed to fighting climate change.  It's a group of the most influential athletes in winter sports and if we're going to create a social movement in winter sports against climate change, the responsibility falls on us—to speak out, to teach the youth who look up to us, to influence the media who listen to us and leverage our reach and connections to mobilize millions.   
We've joined POW because we realize that we have a platform to speak out about the changes we're seeing, to raise awareness and to influence change and that as one, we can truly make a difference.
Next year in Paris, world leaders will be gathering once again to try to iron out a plan to reduce global emissions and fight climate change. Despite failed attempts to find common ground and an agreement over the past few years at meetings in Copenhagen and Doha, we need to start the dialogue now. There is too much at stake to miss another opportunity.
So with more than 100 fellow 2014 Winter Olympians, we've signed a letter started by fellow U.S. Olympian Andrew Newell and POW asking world leaders to "recognize climate change by reducing emissions, embracing clean energy and preparing a commitment to a global agreement at the United Nations Framework Convention on Climate Change in Paris 2015." 
This week, the eyes of the world will be on Sochi. Can we also use this gathering of the global community and this grand sporting stage to call attention to an issue that needs that kind of attention?
If not now, when?
If not us, who?
Visit EcoWatch's CLIMATE CHANGE page for more related news on this topic.

EcoWatch Daily Newsletter
Related Articles from EcoWatch
Recent Stories from EcoWatch