ALEC Is Lying About Climate Change Google Chairman Tells Diane Rehm
Sep. 23, 2014 08:53AM EST
Climate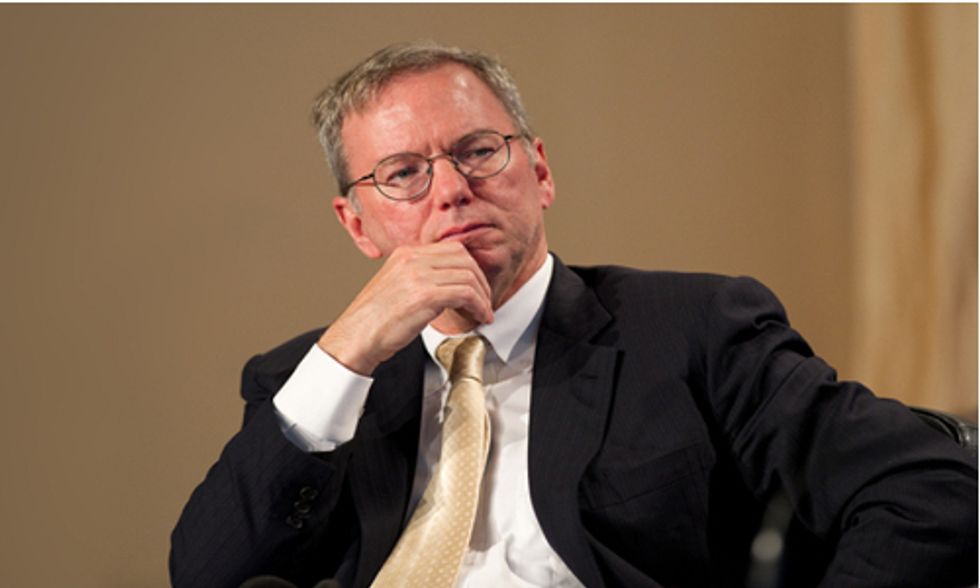 Google got in a lot of hot water with climate activists for its membership in the American Legislative Exchange Council (ALEC), the lobbying organization that writes "model legislation" favoring corporate interests.
Chairman Eric Schmidt told National Public Radio's Diane Rehm Monday that Google's support of the group was a "mistake," and that ALEC was spreading lies about climate change, "making the world a much worse place."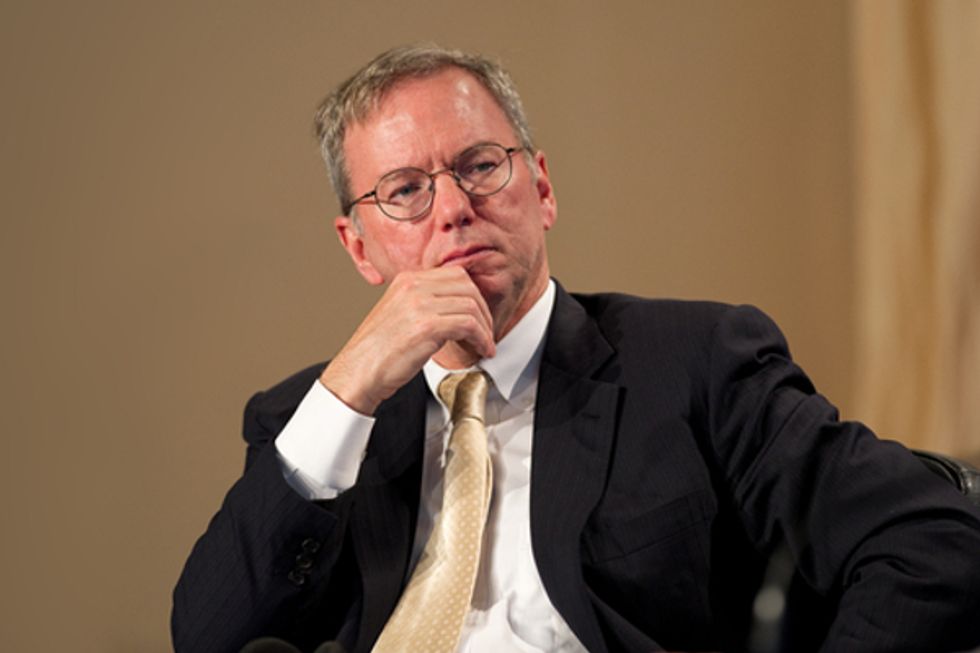 Photo credit: Shutterstock
He said that ALEC's legislation on behalf of fossil fuel industries—bills such as the surcharge on solar-generated energy in Arizona and the abandonment of clean energy standards in Ohio—are both harmful for Earth's future and a bad investment.
In response to a call from Kristen in Syracuse, who asked if Google is still funding ALEC which supports climate deniers in D.C., Schmidt said "We funded them as part of a political campaign due to something unrelated, but the general consensus within the company is that it was some sort of mistake."
When Rehm pressed him for a fuller answer, he said, "The company has a very strong view that we should make decisions in politics based on facts—what a shock. And the facts of climate change are not in question anymore. Everyone understands climate change is occurring, and the people who oppose it are really hurting our children and our grandchildren and making the world a much worse place. And so we should not be aligned with such people—they're just literally lying."
Google has been a source of frustration for environmental activists, who have bombarded the company with petitions and letters urging it to drop its ALEC membership, as dozens of companies—including McDonald's, Coca-Cola, Pepsi, Amazon, Dell, Hewlett-Packard, IBM, Microsoft and even Wal-Mart—have done. They've turned Google's slogan "Don't be evil" back on the company, urging "don't fund evil—drop ALEC." Google boasted of its environmental stewardship, with its significant investments in clean energy and its claim of having no carbon footprint, thanks to purchased offsets, while maintaing its ALEC membership.
While Schmidt did not explicitly say Google was dropping its funding of ALEC, he came close, saying that since it was a mistake "we're trying to not do that in the future." He also mentioned the huge floods of money in campaigns as the driver that has "tilted the political systems to extremes."
"Any company that is investing in clean energy climate solutions like Google shouldn't support the fossil fuel lobbyists who are trying to kill wind and solar power across the country," said Michael Brune, executive director of the Sierra Club. "There are plenty of other high tech companies that need to follow the same path and leave ALEC in the stone age, because Eric Schmidt is absolutely right: working with climate deniers is bad for business. This is a victory for the nationwide grassroots coalition targeting ALEC and its supporters and a victory for common sense."
Forecast the Facts, which works to promote the truth about climate change and hold deniers accountable, said in a statement, "Forecast the Facts was pleased to hear Google Chairman Eric Schmidt announced today on the Diane Rehm Show that Google will pull its support from the American Legislative Exchange Council (ALEC) due to the organization's support of climate change denial–a move requested by more than 100,000 members of Forecast the Facts since starting its #DontFundEvil campaign last year. We hope Google will also take this opportunity review its over $699,000 in contributions since 2008 to another group that is "just literally lying"—climate change deniers in Congress."
Listen to the Diane Rehm Show here.
YOU MIGHT ALSO LIKE
Why 6 Utilities Quietly Dumped ALEC and Others Won't Even Speak of the Lobbying Group
ALEC Continues Attack on Renewable Energy Policies to Keep America Addicted to Fossil Fuels
EcoWatch Daily Newsletter
Related Articles from EcoWatch
Recent Stories from EcoWatch