5 Ways ALEC Enables Climate Deniers
Sep. 25, 2014 04:20PM EST
Climate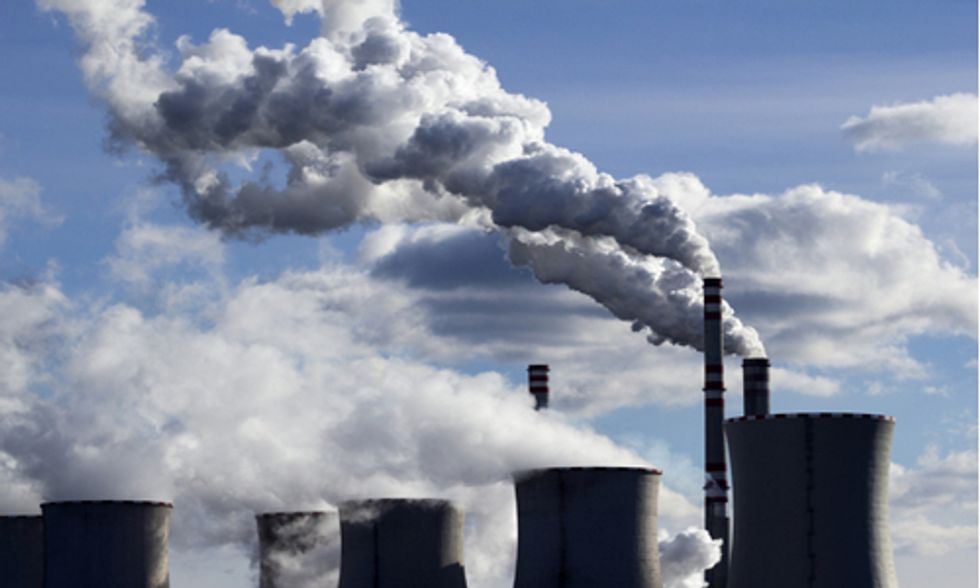 It's been a big week for secretive lobbying group the American Legislative Exchange Council (ALEC), although not the kind of big week they'd probably prefer.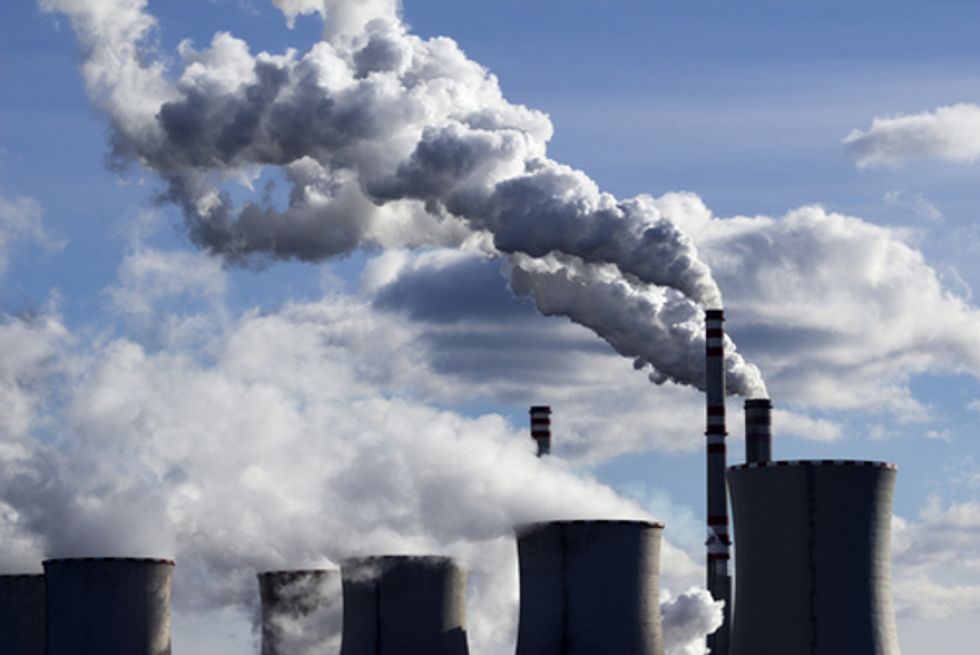 Photo credit: Shutterstock
This week, Google, followed by Facebook and Yelp!, announced that they were dropping out of the organization, which signs up corporations, nonprofits and legislators to support "model legislation" intended to benefit big business above all. And Google CEO Eric Schmidt specifically took a shot at ALEC's climate change policies saying it was "just literally lying."
ALEC CEO Lisa B. Nelson shot back with an indignant statement that said, "It is unfortunate to learn Google has ended its membership in the American Legislative Exchange Council as a result of public pressure from left-leaning individuals and organizations who intentionally confuse free market policy perspectives for climate change denial. In the case of energy generation, ALEC believes renewable energy should expand based on consumer demand, not as a result of a government mandate. Google's renewable energy commitment—as well as those found throughout private industry—is completely consistent with ALEC policy because the companies in question chose renewables absent a mandate."
But in fact, ALEC promotes many policies, programs and pieces of legislation contingent on denying climate science. Environmental advocacy group Forecast the Facts, which has organized campaigns to pressure companies like Google to drop ALEC, and the Center for Media and Democracy, which monitors p.r. spin, helpfully provided five ways ALEC does this.
1. ALEC invites climate deniers to its annual meetings to provide legislators with misinformation. At its most recent meeting, groups like far-right thing tank the Heartland institute and nonprofit Committee for a Constructive Tomorrow, which promotes unregulated development, armed with talking points, including that there is no need to reduce carbon emissions and that in fact they are healthy, that there is no scientific consensus about human-caused climate change, and that the likely benefits of man-made global warming (which doesn't exist) exceed the likely costs.
2. ALEC's "model legislation" on climate says that while human activity has led to climate change and global warming, this could be beneficial. It suggests establishing a commission to do more research, even though the research has been done and confirmed, thus delaying action indefinitely.
3. ALEC's "model legislation" on science education promotes the "teach both sides" approach favored by anti-evolution types when there is no scientific debate on climate change. Its so-called "Environmental Literacy Improvement Act" requires that a range of perspectives be offered and that students be encouraged to explore even erroneous contentions to form their own opinions. Tennessee, Texas, South Dakota and Louisiana have all passed nearly identically worded bills, crafted by ALEC, opening the door to bringing climate denial into science classrooms.
4. Prominent ALEC leaders are climate deniers. Its incoming national chair, state rep. Phil King (R-TX) has said,"I think the global warming theory is bad science" and has accused President Obama and the Environmental Protection Agency of pushing "unproven" technologies intended not for the "stated objective of combating climate change" but to crush the coal industry. Its current chair, state rep. John Piscopo (R-CT), claims, "There are ice ages and periods of warming throughout Earth's history. We could be in a period between ice ages. It's not human-induced, not catastrophic. It's nothing to panic over. I think it's a move by government to take over and tax our energy system." And Ohio state senator Bill Seitz, an ALEC board member, was the prime mover behind Ohio's recent move to freeze its renewable energy standards, the first state in the U.S. to do so. He has referred to the standards as "some Stalinist government mandating" and is pushing for permanent total repeal.
5. ALEC has a long history of denying climate science, including a 2005 report called "Top 1o Myths about Global Warming," which appeared on its website for many years. Among the "myths" it purported to debunk: that human activity causes global warming, that extreme weather events are caused by global warming, that there's been any significant warming at all in the last century and that what it calls "carbon reduction schemes" will be relatively inexpensive.
Ultimately, it's not about whether ALEC really believes that climate change is happening or that it's human-caused. It's about promoting legislation embodying "free market principles" that benefit its members, which include many major polluters such as Peabody Energy, ExxonMobile, Chevron and TransCanada, impacts be damned.
YOU MIGHT ALSO LIKE
ALEC Is Lying About Climate Change Google Chairman Tells Diane Rehm
ALEC Continues Attack on Renewable Energy Policies to Keep America Addicted to Fossil Fuels
Ohio Newspapers Remain Silent on ALEC as Group Influences State Senate's Anti-Renewable Legislation
EcoWatch Daily Newsletter