This website uses cookies to ensure you get the best experience while browsing it. By clicking 'Got It' you're accepting these terms.
The most common complaint I hear from people is that they are exhausted or have low energy. Fortunately, there are some simple ways you can give your energy a significant boost.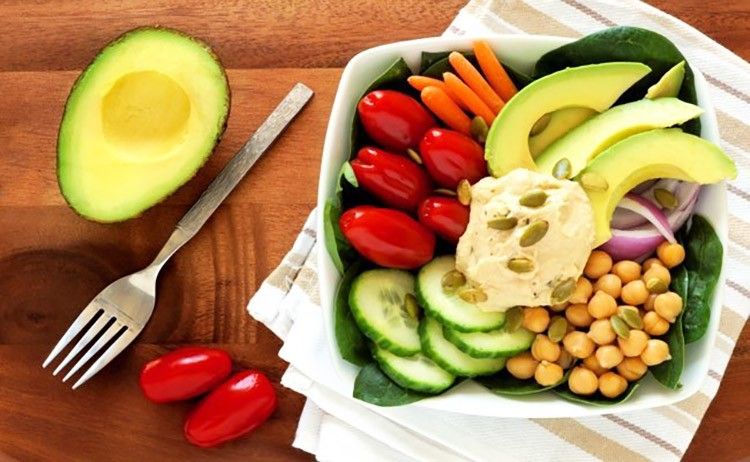 Here are some of my favorites:
1. Give Your Mitochondria a Boost
Coenzyme Q10 is a naturally-occurring substance in our bodies and in some foods that is necessary to provide energy to our cells. Inside our cells there is a micro-sized energy manufacturing facility known as the mitochondria. Mitochondria depend on CoQ10, as it is also called, to boost energy for every cellular function, including brain functions. Unfortunately, this nutrient can become depleted as we age or experience health issues. Coenzyme Q10 is primarily found in legumes, nuts, fish and poultry.
2. Eat Every 2 to 3 Hours
When we're busy, rushed or on-the-go, it's easy to skip meals or go long periods of time between meals—the worst thing you can do for your energy levels. To keep energy high you need to prevent blood sugar spikes and drops since the resulting cascade of hormones causes an energy roller coaster ride. You may feel fine one minute and then exhausted the next. The best and easiest way to maintain balanced blood sugar levels is to eat every two or three hours. It doesn't need to be a lot of food; just a snack will do. But, you must be consistent.
3. Eat zinc-rich foods 
The mineral zinc is involved in dozens of chemical reactions linked to energy creation in the body, so ensuring your diet has enough zinc is critical to experience an energy boost. Zinc is also necessary for healthy blood, bones, brain, heart, liver and muscles, so if you're lacking this vital nutrient, you can experience a wide range of deficiency symptoms. Some signs of a zinc deficiency include: acne, brittle nails, infertility, frequent colds or flu, low sperm count, or slow hair or nail growth. Zinc is also essential to prostate health. For more information check out my blog 9 Simple Ways to Drastically Reduce Your Prostate Cancer Risk. Eat zinc-rich foods like sprouts, pumpkin seeds, onions, sunflower seeds, nuts, leafy greens, beets, carrots or peas frequently throughout the day.
4. To B or Not to B
There are many vitamins found within the B-Complex, including B1, B2, niacin, pantothenic acid, B6, folic acid, B12, B13, B15, B17, choline, inositol, biotin and PABA. It's not necessary to remember all of their names, but it is important to ensure adequate B vitamin intake to experience more energy. B vitamins are essential for energy production. And, the more stressful your life is, the more your body depletes these vital nutrients. Additionally, if you suffer from seasonal allergies, that's an additional stressor to your body. Because B vitamins are not manufactured or stored by the body, it's imperative to get B vitamin-rich foods every day. Some of the best food sources of these nutrients include: brown rice, root vegetables, pumpkin seeds, citrus fruits, strawberries, cantaloupe, kale, green vegetables and legumes. For an added boost, take a B complex supplement (50 or 100 mg) once or twice a day. Keeping your gut healthy is also essential to proper nutrient absorption. To learn more about keeping your gut healthy, check out my blog 5 Reasons Why Your Gut is the Key to Great Health.
5. Ensure that every meal or snack has some protein in it
While many diet programs would have you believe that protein equals meat, the reality is that meat takes a lot of energy to digest and tends to sit in the digestive tract for many hours. There are many other excellent sources of protein, including: pumpkin seeds, sunflower seeds, legumes like chickpeas or lentils, avocado, nuts like raw walnuts or almonds and coconut milk. The protein causes a consistent release of energy over time and helps to avoid the blood sugar energy crashes most people experience. Did you notice that pumpkin seeds and legumes keep showing up in the foods that help boost energy? When you need a quick energy boost, these foods will help supply numerous vital nutrients. Check out Top Vegan Sources of Protein for more information.
YOU MIGHT ALSO LIKE
10 Easy Ways to Boost Your Metabolism and Lose Weight
This New Milk Featuring an Old Protein Promises Big Health Benefits
Dr. Mark Hyman: How to Buy the Right Kinds of Olive, Coconut and Palm Oil
EcoWatch Daily Newsletter
Six Extinction Rebellion protesters were arrested as they blocked off corporations in the UK. The group had increased their actions to week-long nationwide protests.
Sari Goodfriend
By Courtney Lindwall
Across the world, tens of thousands of young people are taking to the streets to protest climate inaction. And at the historic Apollo Theater in Harlem last month, more than a dozen of them took to the stage.
Golde Wallingford submitted this photo of "Pure Joy" to EcoWatch's first photo contest. Golde Wallingford
EcoWatch is pleased to announce our third photo contest!

Pumpjacks on Lost Hills Oil Field in California. Arne Hückelheim, Wikimedia Commons
By Julia Conley
A national conservation group revealed Wednesday that President Donald Trump's drilling leases on public lands could lead to the release of more carbon emissions than the European Union contributes in an entire year.
Pixabay
By Marlene Cimons
For nearly a century, scientists thought that malaria could only spread in places where it is really hot. That's because malaria is spread by a tiny parasite that infects mosquitoes, which then infect humans — and this parasite loves warm weather. In warmer climates, the parasite grows quickly inside the mosquito's body. But in cooler climates, the parasite develops so slowly that the mosquito will die before the it is fully grown.
The summit of Mauna Kea in Hawaii, which is considered sacred by some Native Hawaiians. Charmian Vistaunet / Design Pics / Getty Images
A decade-long fight over the proposed construction of a giant telescope on a mountain considered sacred by some Native Hawaiians came to a head Wednesday when 33 elders were arrested for blocking the road to the summit, HuffPost Reported.
A boy walks past a plastic-choked canal in in Phnom Penh, Cambodia on Jan. 17, 2019. TANG CHHIN SOTHY / AFP / Getty Images
Cambodia is the latest Asian country to reject the wealthy world's plastic waste.
Pick one of these nine activism styles, and you can start making change. YES! Illustrations by Delphine Lee
By Cathy Brown
Most of us have heard about UN researchers warning that we need to make dramatic changes in the next 12 years to limit our risk of extreme heat, drought, floods and poverty caused by climate change. Report after report about a bleak climate future can leave people in despair.