This website uses cookies to ensure you get the best experience while browsing it. By clicking 'Got It' you're accepting these terms.
The most common complaint I hear from people is that they are exhausted or have low energy. Fortunately, there are some simple ways you can give your energy a significant boost.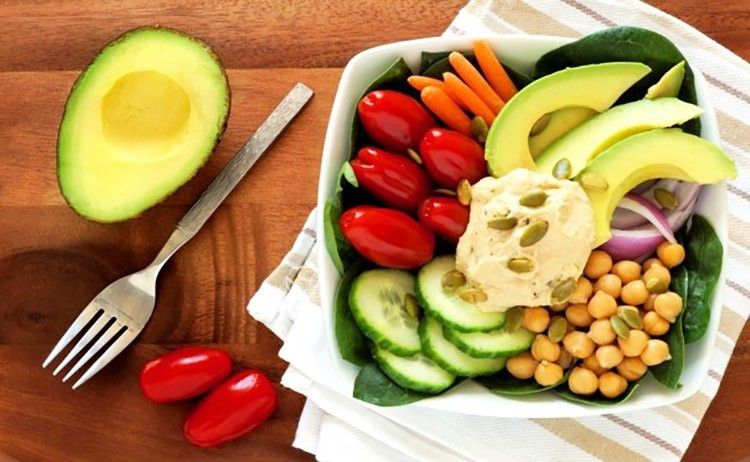 Here are some of my favorites:
1. Give Your Mitochondria a Boost
Coenzyme Q10 is a naturally-occurring substance in our bodies and in some foods that is necessary to provide energy to our cells. Inside our cells there is a micro-sized energy manufacturing facility known as the mitochondria. Mitochondria depend on CoQ10, as it is also called, to boost energy for every cellular function, including brain functions. Unfortunately, this nutrient can become depleted as we age or experience health issues. Coenzyme Q10 is primarily found in legumes, nuts, fish and poultry.
2. Eat Every 2 to 3 Hours
When we're busy, rushed or on-the-go, it's easy to skip meals or go long periods of time between meals—the worst thing you can do for your energy levels. To keep energy high you need to prevent blood sugar spikes and drops since the resulting cascade of hormones causes an energy roller coaster ride. You may feel fine one minute and then exhausted the next. The best and easiest way to maintain balanced blood sugar levels is to eat every two or three hours. It doesn't need to be a lot of food; just a snack will do. But, you must be consistent.
3. Eat zinc-rich foods 
The mineral zinc is involved in dozens of chemical reactions linked to energy creation in the body, so ensuring your diet has enough zinc is critical to experience an energy boost. Zinc is also necessary for healthy blood, bones, brain, heart, liver and muscles, so if you're lacking this vital nutrient, you can experience a wide range of deficiency symptoms. Some signs of a zinc deficiency include: acne, brittle nails, infertility, frequent colds or flu, low sperm count, or slow hair or nail growth. Zinc is also essential to prostate health. For more information check out my blog 9 Simple Ways to Drastically Reduce Your Prostate Cancer Risk. Eat zinc-rich foods like sprouts, pumpkin seeds, onions, sunflower seeds, nuts, leafy greens, beets, carrots or peas frequently throughout the day.
4. To B or Not to B
There are many vitamins found within the B-Complex, including B1, B2, niacin, pantothenic acid, B6, folic acid, B12, B13, B15, B17, choline, inositol, biotin and PABA. It's not necessary to remember all of their names, but it is important to ensure adequate B vitamin intake to experience more energy. B vitamins are essential for energy production. And, the more stressful your life is, the more your body depletes these vital nutrients. Additionally, if you suffer from seasonal allergies, that's an additional stressor to your body. Because B vitamins are not manufactured or stored by the body, it's imperative to get B vitamin-rich foods every day. Some of the best food sources of these nutrients include: brown rice, root vegetables, pumpkin seeds, citrus fruits, strawberries, cantaloupe, kale, green vegetables and legumes. For an added boost, take a B complex supplement (50 or 100 mg) once or twice a day. Keeping your gut healthy is also essential to proper nutrient absorption. To learn more about keeping your gut healthy, check out my blog 5 Reasons Why Your Gut is the Key to Great Health.
5. Ensure that every meal or snack has some protein in it
While many diet programs would have you believe that protein equals meat, the reality is that meat takes a lot of energy to digest and tends to sit in the digestive tract for many hours. There are many other excellent sources of protein, including: pumpkin seeds, sunflower seeds, legumes like chickpeas or lentils, avocado, nuts like raw walnuts or almonds and coconut milk. The protein causes a consistent release of energy over time and helps to avoid the blood sugar energy crashes most people experience. Did you notice that pumpkin seeds and legumes keep showing up in the foods that help boost energy? When you need a quick energy boost, these foods will help supply numerous vital nutrients. Check out Top Vegan Sources of Protein for more information.
YOU MIGHT ALSO LIKE
10 Easy Ways to Boost Your Metabolism and Lose Weight
This New Milk Featuring an Old Protein Promises Big Health Benefits
Dr. Mark Hyman: How to Buy the Right Kinds of Olive, Coconut and Palm Oil
EcoWatch Daily Newsletter
A. Battenburg / Technical University of Munich
By Sarah Kennedy
Algae in a pond may look flimsy. But scientists are using algae to develop industrial-strength material that's as hard as steel but only a fraction of the weight.
Variety of fermented food korean traditional kimchi cabbage and radish salad. white and red sauerkraut in ceramic plates over grey spotted background. Natasha Breen / REDA&CO / Universal Images Group / Getty Image
Even if you've never taken probiotics, you've probably heard of them.
These supplements provide numerous benefits because they contain live microorganisms, such as bacteria or yeast, which support the healthy bacteria in your gut (1, 2, 3, 4).
Pexels
Singapore will become the first country in the world to place a ban on advertisements for carbonated drinks and juices with high sugar contents, its health ministry announced last week. The law is intended to curb sugar consumption since the country has some of the world's highest diabetes rates per capita, as Reuters reported.
A typical adult takes around 20,000 breaths per day. If you live in a megacity like Beijing, with many of those lungfuls you're likely to inhale a noxious mixture of chemicals and pollutants.
Fred Stone holds his brown swiss cow Lida Rose at his Arundel dairy farm on March 18 after a press conference where he spoke about PFAS chemical contamination in his fields. Gregory Rec / Portland Portland Press Herald via Getty Images
By Susan Cosier
First there was Fred Stone, the third-generation dairy farmer in Maine who discovered that the milk from his cows contained harmful chemicals. Then came Art Schaap, a second-generation dairy farmer in New Mexico, who had to dump 15,000 gallons of contaminated milk a day.
Protesters attend the 32nd annual Fur-Free Friday demonstration on Nov. 23, 2018 in Beverly Hills, California. Ella DeGea / Getty Images
California Governor Gavin Newsom signed into law a bill that that bans the sale and manufacture of fur products in the state. The fur ban, which he signed into law on Saturday, prohibits Californians from selling or making clothing, shoes or handbags with fur starting in 2023, according to the AP.
By Simon Evans
During the three months of July, August and September, renewables generated an estimated total of 29.5 terawatt hours (TWh), compared with just 29.1TWh from fossil fuels, the analysis shows.
A demonstrator waves an Ecuadorian flag during protests against the end of subsidies to gasoline and diesel on Oct. 9 in Quito, Ecuador. Jorge Ivan Castaneira Jaramillo / Getty Images