5 Powerful Skin Care Products Found Right in Your Kitchen
Don't have a personal esthetician on speed dial? No problem. You don't even need to go as far as the spa—just the kitchen. Whether you're going natural with your skin care or need a powerful skin care treatment in a pinch, you can find plenty of inflammation fighters, toners, cleansers and exfoliators right in your fridge and cupboards.
Keep reading for some of our favorites—and the easiest ways to use them in DIY treatments.
1. Tea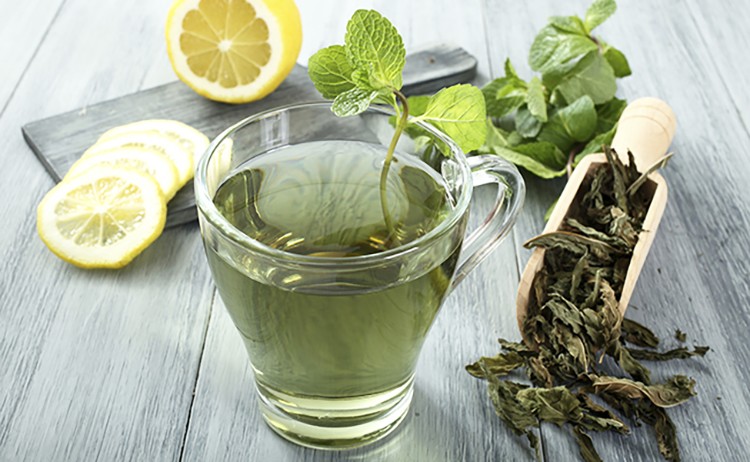 There's a reason you see so many skin care products infused with green tea on the shelves. The compounds in the brew help eliminate free radicals and reactivate dying cells on the upper layer of the skin. Researchers think green tea may have benefits for those with rosacea, psoriasis and wrinkles. But it's not just green tea that's good for your skin. Chamomile has anti-inflammatory properties and moisturizing agents that make it ideal for soothing sensitive skin while improving elasticity and texture. And black tea is rich in flavonoids shown to decrease photodamage and inflammation.
Just apply a cooled tea bag directly to areas in need of TLC (hello, under-eye bags!) or brew a couple of cups and transfer to a spray bottle to use as a toner. If you're in the mood for DIY that's a little more involved, mix green tea leaves with honey and equal parts baking soda to create a soothing, moisturizing mask.
2. Honey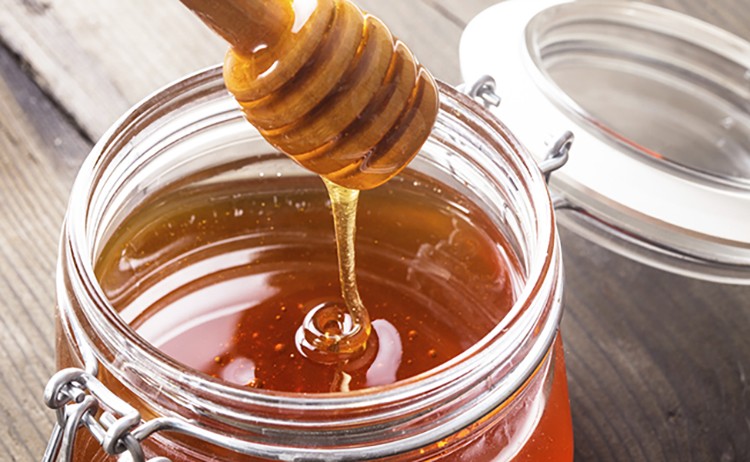 It's no surprise that honey can bring dry skin back to life—research has shown the ingredient has potential in the treatment of wounds and burns. One review of the past decade of experiments, case studies and clinical trials concludes that "As a dressing on wounds, honey provides a moist healing environment, rapidly clears infection, deodorizes and reduces inflammation, edema and exudation. Also, it increases the rate of healing by stimulation of angiogenesis, granulation and epithelialization, making skin grafting unnecessary and giving excellent cosmetic results."
Apply to common dry areas like elbows and knees to give skin a sweet, healing treat. Leave on for half an hour or so—just remember to wipe and rinse off before getting dressed.
3. Brown Sugar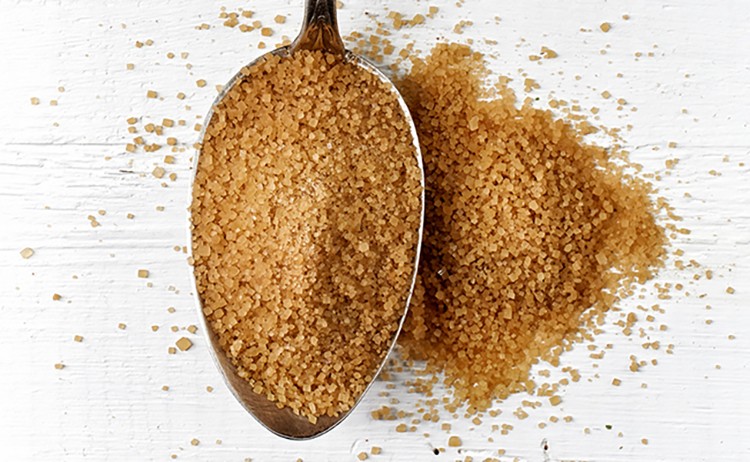 Eating spoonfuls of sugar may not be good for you—but put it on your face and it's a different story. Sugar is a natural source of glycolic acid, an alpha hydroxy acid that encourages cell turnover—you'll find the ingredient in skin care and on spa menus.
That and its small particles make it a great natural exfoliant—just make sure you reach for brown sugar if you're using it on your face—it's softer and easier on sensitive skin. Pair with an oil like jojoba to gently scrub off dead skin cells on your face and lips.
4. Soy Milk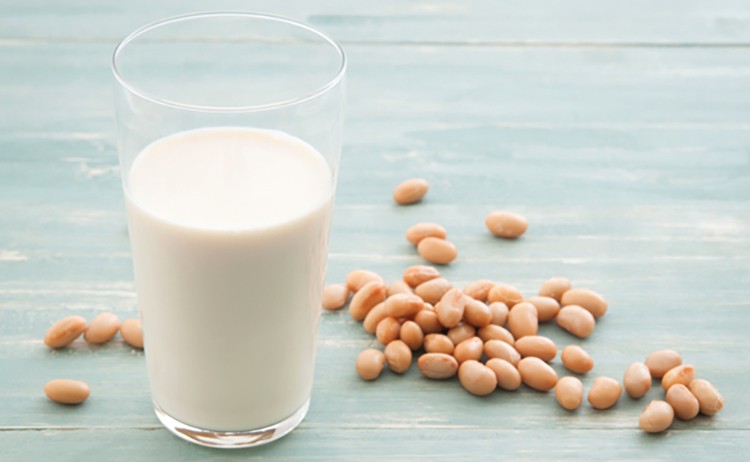 However you take your coffee, make sure you've got soy milk in the fridge for the skin benefits. Topical application of soy has been shown to reduce hyperpigmentation, enhance elasticity, control oil production, moisturize skin and even delay hair growth (our chin hair thank you, soy).
To get the benefits from head to toe (while totally pampering yourself), take a milk bath. Or, combine soybean oil, shea butter and cornstarch on the stove to create a rich body butter you can slather on every morning.
5. Oil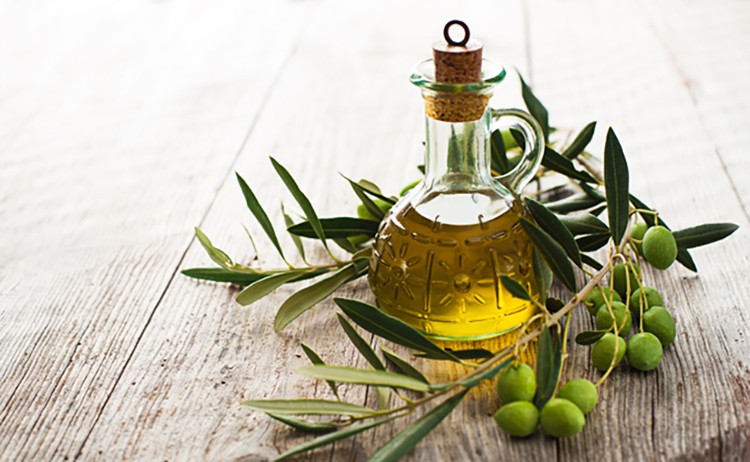 Skin care brands have hopped on the oil cleansing wagon, packaging together oil-based formulas into products that give a deep cleanse without drying out skin like normal cleansers do. But you can put together your own oil cleansing routine just as easily … and customize it to your skin needs.
Start with castor oil as your base—it's antibacterial and great at dissolving grime. Then, add a second oil. Avocado oil is great for dry skin, jojoba will help those prone to acne and almond oil is great for those with oily skin. If you have oily skin, you'll want more castor oil in your mix; if it's dry, you'll want less. Mix the two, rinse your face and massage the mixture into your skin for a few minutes before letting it sit. Rinse with very warm water and wipe off with a washcloth to reveal clean, glowing skin.
YOU MIGHT ALSO LIKE
8 Health Benefits From Drinking Kombucha Tea
6 Powerful Ways to Improve Mental Health
Make Sure the Products You're Putting on Your Body Are Not Toxic
Teen Girls See Big Drop in Chemical Exposure With Switch in Cosmetics
Bill Maher is sick of billionaires' obsession with Mars, more like "Mars-a-Lago," he said.
In a new animation produced by ATTN:, the popular talk show host of Real Time, discusses the perils of our planet, including how "climate change is killing us."
Keep reading...
Show less
Dr. Benjamin D. Santer, research scientist
A group of prominent climate scientists have written a study explicitly refuting statements made by the U.S. Environmental Protection Agency Administrator Scott Pruitt on climate data. During his Senate confirmation hearing, Pruitt claimed in a written response that satellite data shows a "leveling off" of warming over the past two decades.
Keep reading...
Show less
By David Pomerantz
The Nevada Assembly passed a bill Wednesday that would dramatically increase the growth of renewable energy in the state, but Sheldon Adelson, the casino magnate and major donor to Donald Trump, is attempting to prevent the bill from becoming law.
Keep reading...
Show less
Matt Crossick
By Yosola Olorunshola
Whether it's through fashion or protest, Vivienne Westwood is not a woman afraid of making a statement.
On May 23, she rocked up to the residence of the Archbishop of Canterbury in London with a special guest—the Grim Reaper—to issue a strong statement on the Church of England's position on fracking.
Keep reading...
Show less
Military veterans from across Virginia released a letter Thursday opposing two proposed fracked-gas pipelines: Dominion Energy's Atlantic Coast Pipeline and EQT's Mountain Valley Pipeline. These pipelines would cross through pristine areas of Virginia, taking private property by use of eminent domain, removing mountain ridgetops and threatening valuable drinking water resources. The veterans view this as contrary to their service to protect and defend the freedom and security of American citizens.

Keep reading...
Show less
By Paul Brown
The food industry and big agricultural concerns are driving climate change and at the same time threatening to undermine efforts to feed the world's growing population, according to GRAIN, an organization that supports small farmers.
Particularly singled out for criticism are the large chemical fertilizer producers that have gained access to the United Nations talks on climate change. GRAIN accuses them of behaving like the fossil fuel companies did in the 1990s, pushing false information in the hope of delaying real action on climate change.
Keep reading...
Show less
May. 24, 2017 06:55PM EST
By Sydney Robinson
President Trump has no doubt been given a long list of extravagant, elaborate gifts in his lifetime, but the gift given to him today by Pope Francis may not make it on his most favorite list.
Keep reading...
Show less
May. 24, 2017 07:17PM EST
By John Rogers
Maybe it's because I first started working on clean energy while serving in the Peace Corps he founded, or maybe it's my years of working on these issues from his home state. But I can't help thinking about the 100th anniversary of John F. Kennedy's birth, and connecting his stirring rhetoric to the energy challenges of our times.
Here's what our 35th president might have said about the challenges of energy transition and the opportunities in clean energy:
"Change is the law of life. And those who look only to the past or present are certain to miss the future."
Keep reading...
Show less


Get EcoWatch in your inbox