This website uses cookies to ensure you get the best experience while browsing it. By clicking 'Got It' you're accepting these terms.
5 Powerful Skin Care Products Found Right in Your Kitchen
Mar. 15, 2016 11:23AM EST
Don't have a personal esthetician on speed dial? No problem. You don't even need to go as far as the spa—just the kitchen. Whether you're going natural with your skin care or need a powerful skin care treatment in a pinch, you can find plenty of inflammation fighters, toners, cleansers and exfoliators right in your fridge and cupboards.
Keep reading for some of our favorites—and the easiest ways to use them in DIY treatments.
1. Tea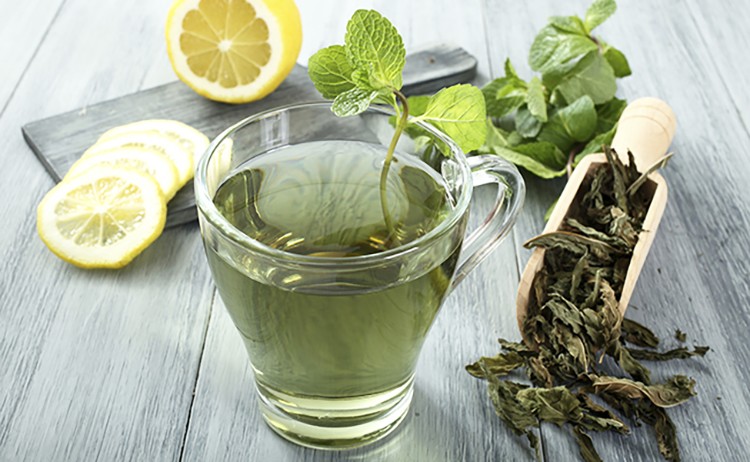 There's a reason you see so many skin care products infused with green tea on the shelves. The compounds in the brew help eliminate free radicals and reactivate dying cells on the upper layer of the skin. Researchers think green tea may have benefits for those with rosacea, psoriasis and wrinkles. But it's not just green tea that's good for your skin. Chamomile has anti-inflammatory properties and moisturizing agents that make it ideal for soothing sensitive skin while improving elasticity and texture. And black tea is rich in flavonoids shown to decrease photodamage and inflammation.
Just apply a cooled tea bag directly to areas in need of TLC (hello, under-eye bags!) or brew a couple of cups and transfer to a spray bottle to use as a toner. If you're in the mood for DIY that's a little more involved, mix green tea leaves with honey and equal parts baking soda to create a soothing, moisturizing mask.
2. Honey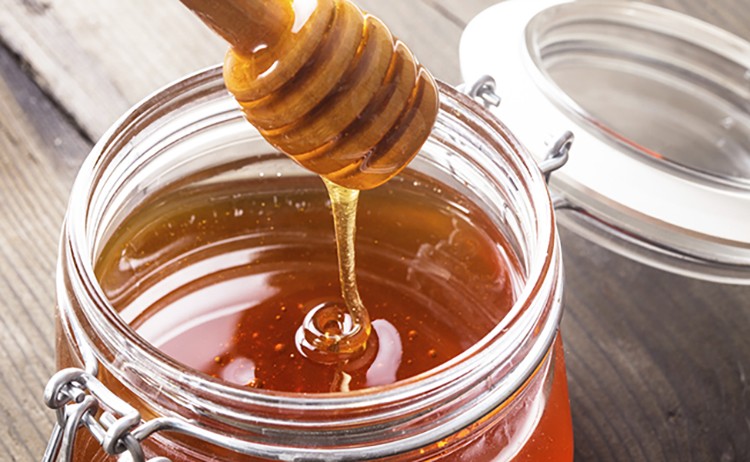 It's no surprise that honey can bring dry skin back to life—research has shown the ingredient has potential in the treatment of wounds and burns. One review of the past decade of experiments, case studies and clinical trials concludes that "As a dressing on wounds, honey provides a moist healing environment, rapidly clears infection, deodorizes and reduces inflammation, edema and exudation. Also, it increases the rate of healing by stimulation of angiogenesis, granulation and epithelialization, making skin grafting unnecessary and giving excellent cosmetic results."
Apply to common dry areas like elbows and knees to give skin a sweet, healing treat. Leave on for half an hour or so—just remember to wipe and rinse off before getting dressed.
3. Brown Sugar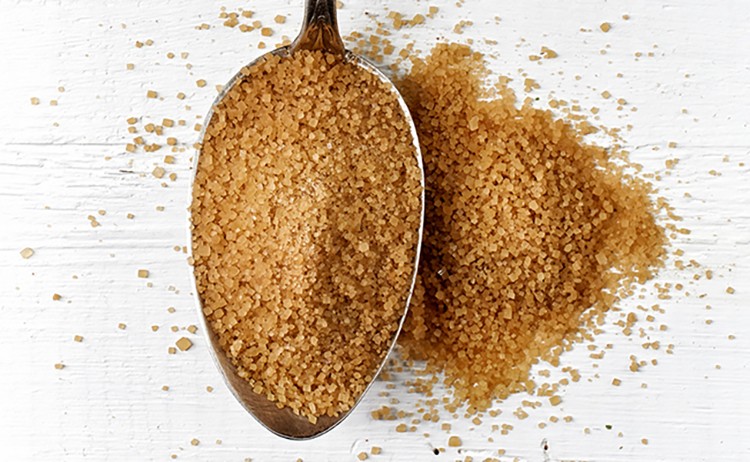 Eating spoonfuls of sugar may not be good for you—but put it on your face and it's a different story. Sugar is a natural source of glycolic acid, an alpha hydroxy acid that encourages cell turnover—you'll find the ingredient in skin care and on spa menus.
That and its small particles make it a great natural exfoliant—just make sure you reach for brown sugar if you're using it on your face—it's softer and easier on sensitive skin. Pair with an oil like jojoba to gently scrub off dead skin cells on your face and lips.
4. Soy Milk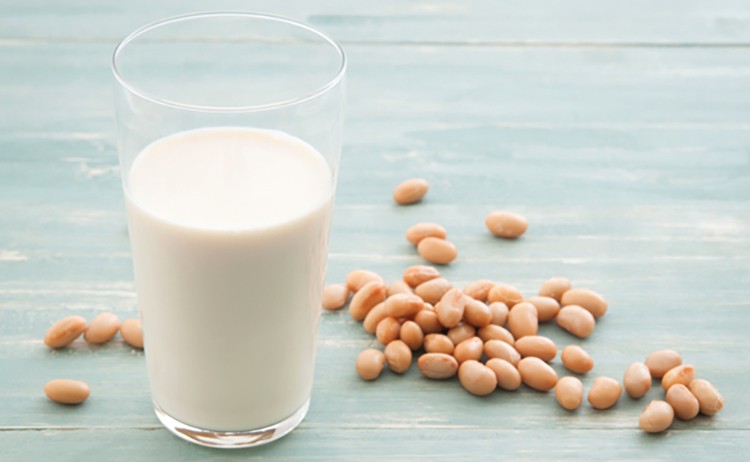 However you take your coffee, make sure you've got soy milk in the fridge for the skin benefits. Topical application of soy has been shown to reduce hyperpigmentation, enhance elasticity, control oil production, moisturize skin and even delay hair growth (our chin hair thank you, soy).
To get the benefits from head to toe (while totally pampering yourself), take a milk bath. Or, combine soybean oil, shea butter and cornstarch on the stove to create a rich body butter you can slather on every morning.
5. Oil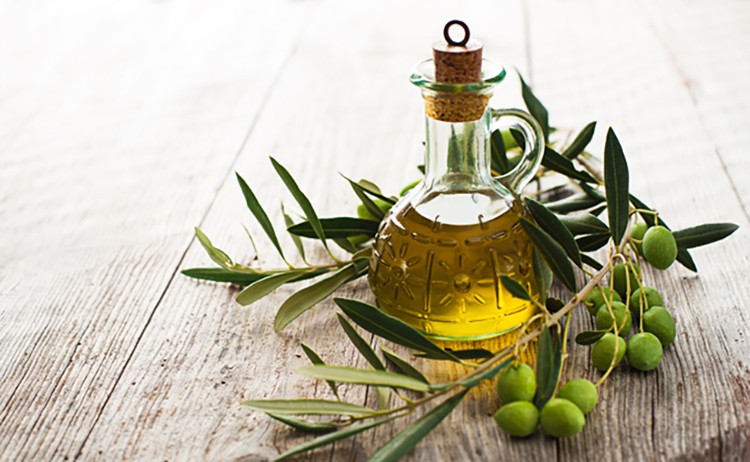 Skin care brands have hopped on the oil cleansing wagon, packaging together oil-based formulas into products that give a deep cleanse without drying out skin like normal cleansers do. But you can put together your own oil cleansing routine just as easily … and customize it to your skin needs.
Start with castor oil as your base—it's antibacterial and great at dissolving grime. Then, add a second oil. Avocado oil is great for dry skin, jojoba will help those prone to acne and almond oil is great for those with oily skin. If you have oily skin, you'll want more castor oil in your mix; if it's dry, you'll want less. Mix the two, rinse your face and massage the mixture into your skin for a few minutes before letting it sit. Rinse with very warm water and wipe off with a washcloth to reveal clean, glowing skin.
YOU MIGHT ALSO LIKE
8 Health Benefits From Drinking Kombucha Tea
6 Powerful Ways to Improve Mental Health
Make Sure the Products You're Putting on Your Body Are Not Toxic
Teen Girls See Big Drop in Chemical Exposure With Switch in Cosmetics
KarinaKnyspel / iStock / Getty Images
2018 saw a number of studies pointing to the outsized climate impact of meat consumption. Beef has long been singled out as particularly unsustainable: Cows both release the greenhouse gas methane into the atmosphere because of their digestive processes and require a lot of land area to raise. But for those unwilling to give up the taste and texture of a steak or burger, could lab-grown meat be a climate-friendly alternative? In a first-of-its-kind study, researchers from the Oxford Martin School set out to answer that question.
Three scissor-tailed flycatcher fledglings in a mesquite tree in Texas. Texas Eagle / CC BY-NC 2.0
By Gary Paul Nabhan
President Trump has declared a national emergency to fund a wall along our nation's southern border. The border wall issue has bitterly divided people across the U.S., becoming a vivid symbol of political deadlock.
PeopleImages / E+ / Getty Images
By Daniel Ross
Hurricane Florence, which battered the U.S. East Coast last September, left a trail of ruin and destruction estimated to cost between $17 billion and $22 billion. Some of the damage was all too visible—smashed homes and livelihoods. But other damage was less so, like the long-term environmental impacts in North Carolina from hog waste that spilled out over large open-air lagoons saturated in the rains.
Hog waste can contain potentially dangerous pathogens, pharmaceuticals and chemicals. According to the state's Department of Environmental Quality, as of early October nearly 100 such lagoons were damaged, breached or were very close to being so, the effluent from which can seep into waterways and drinking water supplies.
This picture taken on May 21, 2018 shows discarded climbing equipment and rubbish scattered around Camp 4 of Mount Everest. Decades of commercial mountaineering have turned Mount Everest into the world's highest rubbish dump as an increasing number of big-spending climbers pay little attention to the ugly footprint they leave behind. DOMA SHERPA / AFP / Getty Images
China has closed its Everest base camp to tourists because of a buildup of trash on the world's tallest mountain.