This website uses cookies to ensure you get the best experience while browsing it. By clicking 'Got It' you're accepting these terms.
5 Eco-Cars Taking the Industry by Storm
Jun. 04, 2015 10:56AM EST
Business
When Henry Ford's assembly-line Model T debuted at the start of the 20th century, it completely revolutionized transportation as we knew it. But now—as we enter an era where we know burning fossil fuels contributes to climate change and renewable energy alternatives are working—transportation is clearly changing once again.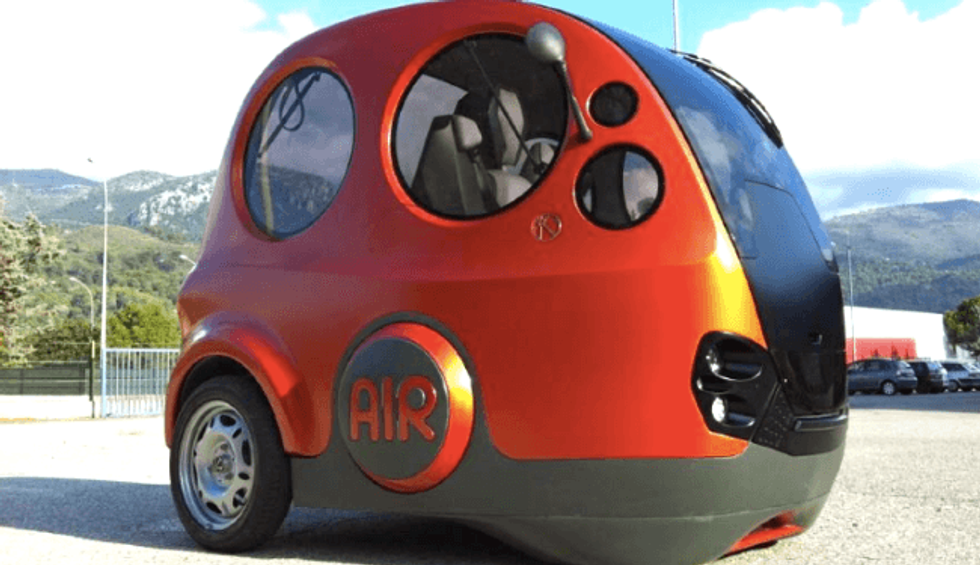 Cars, from battery-powered to (Ford's own) solar-powered vehicle, now come in all shapes and sizes to save on fuel—and help preserve the environment. Here are five favorites:
1. Google's Self-Driving Car
After years of anticipation, Google recently announced that it will roll out a handful self-driving car prototypes on the streets of Mountain View, California. Google touts that their cars could cut time in traffic and reduce time spent looking for parking, which uses up a lot of gasoline. And since these cars are fully electric, it means no gasoline needed and no emissions.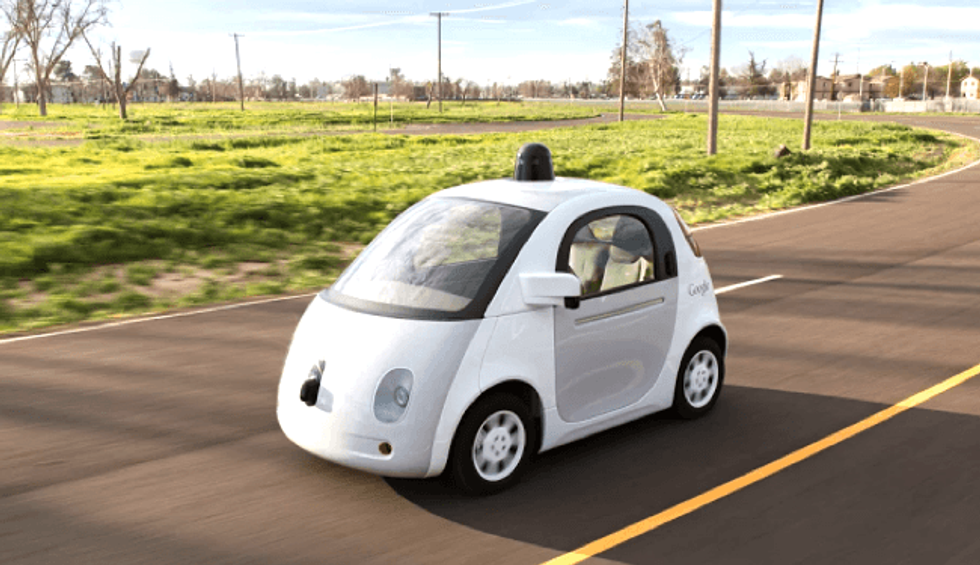 2. LINDO Smart Vehicle
To help tackle Melbourne, Australia's traffic congestion problem, Kyle Armstrong developed the LINDO Smart, a tiny car that can zip through traffic like a rickshaw. The three-wheeled concept vehicle is extremely light yet durable, and can be controlled with a smartphone via its onboard computer system. In the same vein of Uber cars, LINDO users can download an app on their smartphones to order a pickup service from their current location. The ride is equipped with six lithium-ion batteries that are charged through a capacitor which is able to charge at a quarter of the time it takes for conventional battery systems. As Armstrong said in the video below, "With LINDO, Melbourne's public transport will become faster, safer and more efficient."
Read page 1
3. Zero Pollution Motors air-powered car
Who needs gasoline or even a battery when you have air? Zero Pollution Motors (ZPM), the U.S. licensee for Luxembourg's MDI, is producing the AIRPod, described as the "first compressed air-powered car for sale in the United States." According to a news release, to power the vehicle, cold air compressed in tanks to 300 times atmospheric pressure is heated and fed into the cylinders of a piston engine, similar to popping an inflated balloon with a pin. The makers said that users can refuel the car in three minutes at compressed-air station and costs less than $3, MarketWatch reported. The $10,000, 600-pound car reportedly hits a top-speed of 50 mph and has an 80-mile range. If all this seems familiar, you might have seen AIRPod enthusiasts Ethan Tucker and Pat Boone (yes the musician) pick up a $5 million investment for the car from Robert Herjavec on ABC's Shark Tank. ZPM has attained rights to build the first of several modular plants in the U.S. to produce the AIRPod, and Hawaii is the anticipated location of the first production plant.
The idea of the AIRPod has been around for several years. Check out inventor and ex-Formula One engineer Guy Nègre show off the air-powered car in the video below.
4. The BMW i8
For something a little more stylish, BMW's futuristic i8 was recently presented with the 2015 World Green Car Award, for its plug-in hybrid drive technology, its lightweight construction as well as its avant-garde design. The car claims to go from 0 to 60 in about 4.5 seconds, achieves more than 56 mpg for everyday commuting when the battery is fully charged and has an overall fuel consumption that's about 50 percent better than conventionally powered sports cars.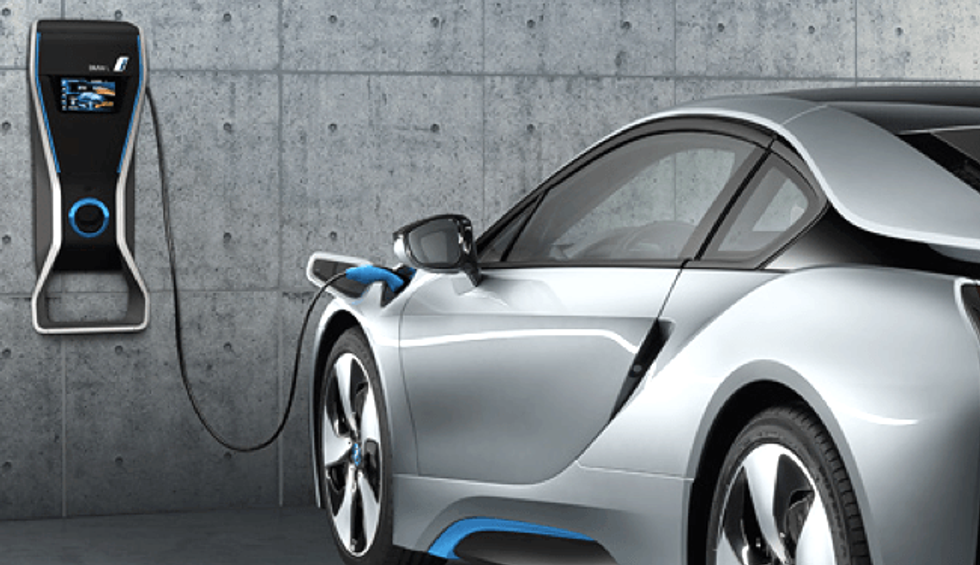 5. The "Affordable" Tesla
Of course, for those without a luxury budget (the i8 starts at $135,700) Tesla CEO Elon Musk has confirmed that his car company will start making a $35,000 ride. "We are hoping to show the Model 3 in March of next year," Musk told Tesla investors last month. According to The Verge, production of the Model 3, which drives 200 miles on a single charge, would start in mid or late 2017. "Late 2017 is probably more realistic," Musk added.
Tesla fans are already eagerly awaiting its debut, and some have created concept images of what the car might look like.
Another #tesla #model3 concept render. Does this one look more realistic? http://t.co/swO7F0qUq2 pic.twitter.com/lyXW3V1W3c

— Tesla Model 3 News (@TeslaModel3News) May 21, 2015
Second and final #Tesla Model 3 #conceptart We hope you like it #easycharge @AllAboutTesla @MyTeslaBlog @TeslaClubEU pic.twitter.com/B9TXSnzRYX

— easycharge.me (@easychargeme) May 26, 2015
YOU MIGHT ALSO LIKE
Award-Winning Documentary Offers a 'Surprising Solution to America's Oil Addiction'
10 Best Cities in the U.S. to Own an Electric Car
Find Out What City Wants to Reward You for Reporting Idling Vehicles
EcoWatch Daily Newsletter
The CDC has emphasized that washing hands with soap and water is one of the most effective ways to prevent the spread of COVID-19. Guido Mieth / Moment / Getty Images
The Centers for Disease Control has emphasized that washing hands with soap and water is one of the most effective measures we can take in preventing the spread of COVID-19. However, millions of Americans in some of the most vulnerable communities face the prospect of having their water shut off during the lockdowns, according to The Guardian.
A California newt (Taricha torosa) from Napa County, California, USA. Connor Long /
CC BY-SA 3.0
Aerial photos of the Sierra Nevada — the long mountain range stretching down the spine of California — showed rust-colored swathes following the state's record-breaking five-year drought that ended in 2016. The 100 million dead trees were one of the most visible examples of the ecological toll the drought had wrought.
Now, a few years later, we're starting to learn about how smaller, less noticeable species were affected.
Disinfectants and cleaners claiming to sanitize against the novel coronavirus have started to flood the market.
Natthawat / Moment / Getty Images
Disinfectants and cleaners claiming to sanitize against the novel coronavirus have started to flood the market, raising concerns for the U.S. Environmental Protection Agency (EPA), which threatened legal recourse against retailers selling unregistered products, according to The New York Times.
A customer packs groceries in reusable bags at a NYC supermarket on March 1, 2020. Eduardo Munoz Alvarez/Getty Images
The global coronavirus pandemic has thrown our daily routine into disarray. Billions are housebound, social contact is off-limits and an invisible virus makes up look at the outside world with suspicion. No surprise, then, that sustainability and the climate movement aren't exactly a priority for many these days.
Ingredients are displayed for the Old School Pinto Beans from the Decolonize Your Diet cookbook by Luz Calvo and Catriona Rueda Esquibel. Melissa Renwick / Toronto Star via Getty Images
By Molly Matthews Multedo
Livestock farming contributes to global warming, so eating less meat can be better for the climate.