This website uses cookies to ensure you get the best experience while browsing it. By clicking 'Got It' you're accepting these terms.


The best of EcoWatch, right in your inbox. Sign up for our email newsletter!
4 Climate Policies to Celebrate This Thanksgiving
Nov. 27, 2013 10:29AM EST
Health + Wellness
Policy plays an enormous role in the future of our planet. Check out this great list from Mother Jones of four recent environmental policies we should all be thankful for.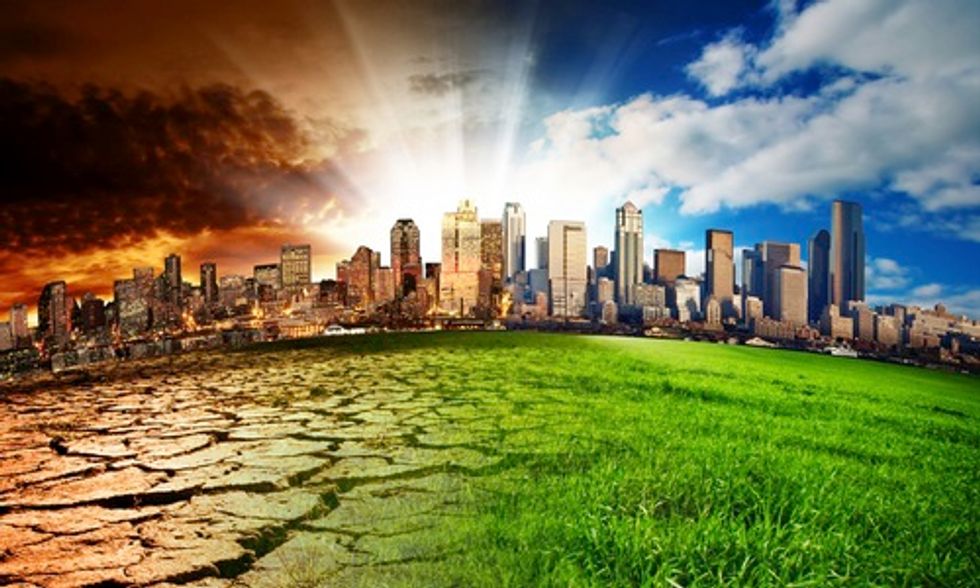 Shutterstock
1. The U.S. and the World Bank will avoid financing coal-fired power plants abroad.
Burning coal is among the dirtiest ways to produce energy and quickest ways to accelerate climate change. This July, when the World Bank announced it would limit funding for new coal-burning plants to "rare circumstances" where countries have "no feasible alternatives," green advocates were thrilled. At the same time, the global development giant also reversed its opposition to hydroelectric power, which many environmental activists had pushed as an alternative to cheap energy from coal. Last month, based on an announcement President Obama made in June, the U.S. Treasury Department also ceased financing any new coal projects abroad except in cases where coal was the only viable option for bringing power to poor regions. The U.S. and World Bank decisions only affect coal projects that use public financing; around the world, many are built with private money. But a Treasury official told the New York Times the Obama administration believed "if public financing points the way, it will then facilitate private investment."
2. The White House will push carbon limits for new and existing power plants.
Natural gas and coal-fired power plants are responsible for 40 percent of the United States' carbon emissions and one-third of its greenhouse gas emissions. The country can't address climate change without regulating this sector of the economy. In his June speech at Georgetown University, President Obama announced that for the first time ever, the U.S. Environmental Protection Agency (EPA) will propose rules to cap carbon emissions from existing power plants. His administration also pushed forward a rule to limit pollution from new power plants, which had stalled last year. If the EPA finalizes the rule and it's upheld in court, it would limit new coal-fired plants to 1,100 pounds of carbon dioxide emissions per megawatt hour—the average coal power plant releases 1,800 pounds—and new gas power plants to 1,000 pounds. Obama said the rules were necessary for the U.S. to meet its pledge to bring down greenhouse gas emissions by 17 percent—or below 2005 levels—by the year 2020.
3. The global warming slowdown showed that international agreements can reduce climate change.
The so-called global warming "slowdown" you heard about over the summer certainly doesn't mean that global warming has stopped—regardless of what climate skeptics may be saying. Although climate scientists determined that over the past 15 years, the rate of the warming of the planet has slowed, the Earth's surface and oceans are continuing to heat up at an alarming rate. (Other recent research suggests the slowdown might not have occurred.) But one study found an unexpected factor contributed to the slowdown: the partial cause appears to be a planet-wide phaseout of greenhouse-trapping gases called chlorofluorocarbons (CFCs), which more than 40 countries agreed to by signing the Montreal Protocol in 1988. Without the protocol, environmental economist Francisco Estrada of the Universidad Nacional Autónoma de México reports, global temperatures today would be about a tenth of a degree Celsius higher than they are, Tim McDonnell explained earlier this month. That's roughly an eighth of the total warming documented since 1880. Bottom line? The global warming slowdown actually seems to be a strong indication that international treaties aimed at reducing climate change can work—and that we need more of them.
4. The world's largest economies will reduce the use of a potent greenhouse gas.
The phaseout of CFCs had another unexpected outcome. Manufacturers began to replace CFCs—used in air conditioners, refrigerators, and aerosol cans—with hydrofluorocarbons (HFCs). HFCs don't eat away at the ozone layer like CFCs do. But scientists recently concluded HFCs are a type of super-pollutant—gases that have exponentially more heat-trapping ability than carbon dioxide, although they dissipate from the atmosphere within a few years. Without intervention, HFCs were on track to make a huge contribution to global warming. If present trends hold steady, then by the year 2050, the amount of HFCs humans will have released into the atmosphere will cause as much warming as 90 billion metric tons of carbon dioxide. But this year saw positive signs that world leaders are ready to curb this powerful greenhouse gas. In a deal that the White House announced in June, the U.S. and China agreed to explore technologies and financial incentives to reduce the use of HFCs. Three months later, leaders of the Group of 20, which includes major economic powers like Russia, announced that their countries, too, would make plans to reduce the use of HFCs.
Visit EcoWatch's CLIMATE CHANGE page for more related news on this topic.

EcoWatch Daily Newsletter
BLM drill seeders work to restore native grasses after wildfire on the Bowden Hills Wilderness Study Area in southeast Oregon, Dec. 14, 2018. Marcus Johnson / BLM / CC BY 2.0
By Tara Lohan
In 2017 the Thomas fire raged through 281,893 acres in Ventura and Santa Barbara counties, California, leaving in its wake a blackened expanse of land, burned vegetation, and more than 1,000 destroyed buildings.
Brogues Cozens-Mcneelance / EyeEm / Getty Images
Fruit juice is generally perceived as healthy and far superior to sugary soda.
Pexels
By Danielle Nierenberg and Katherine Walla
As the holiday season ramps up for many across the world, Food Tank is highlighting 15 children's books that will introduce young eaters, growers and innovators to the world of food and agriculture. Authors and organizations are working to show children the importance — and fun — of eating healthy, nutritious and delicious food, growing their own produce, and giving food to others in need.
Pixabay
Purple cabbage, also referred to as red cabbage, belongs to the Brassica genus of plants. This group includes nutrient-dense vegetables, such as broccoli, Brussels sprouts, and kale.
Pexels
By Lauren Wolahan
For the first time ever, the UN is building out a roadmap for curbing carbon pollution from agriculture. To take part in that process, a coalition of U.S. farmers traveled to the UN climate conference in Madrid, Spain this month to make the case for the role that large-scale farming operations, long criticized for their outsized emissions, can play in addressing climate change.