This website uses cookies to ensure you get the best experience while browsing it. By clicking 'Got It' you're accepting these terms.


The best of EcoWatch, right in your inbox. Sign up for our email newsletter!
300+ Wildfires Rage in Alaska
Jun. 27, 2015 09:55AM EST
Climate
Thousands of firefighters are working to put out wildfires in Alaska as they blaze across the state. The Alaska Division of Forestry reported that as of today there are 317 wildfires burning in the Last Frontier. On Wednesday alone, there were 40 new fires and Thursday saw an additional 28 new fires, bringing the total acreage burned to 624,496 acres.
Acreage burned in #Alaska increased by almost 200,000 acres yesterday. Up to 624,496 acres. http://t.co/hNwOR5KU3m pic.twitter.com/AI2tOGKIWe

— AK Forestry (@AK_Forestry) June 25, 2015
Alaska is no stranger to wildfires, but climate change has drastically increased the frequency of wildfires. On Wednesday, Todd Sanford, a climate scientist at Climate Central, released a report on how Alaska is entering a new era for wildfires.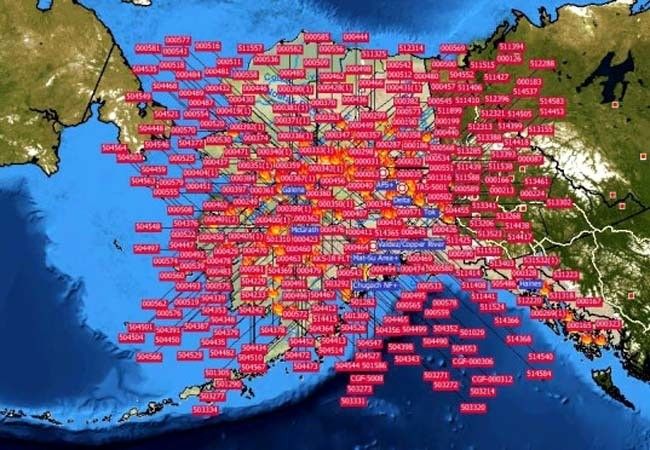 The report says:
In the past 60 years, Alaska has warmed more than twice as fast as the rest of the country, with average temperatures up by nearly three degrees Fahrenheit. By 2050, temperatures are projected to climb an additional two to four degrees, with the Arctic region seeing the most dramatic increases. These rising temperatures are expected to increase wildfire risks in Alaska, just as they have in the rest of the western U.S.
The report found a nearly 10-fold increase in the number of large fires in the Arctic region in the 2000s compared to the 1950s and 1960s. And the total area that these large fires are burning is increasing every year. "In just two years, 2004 and 2005, wildfires burned a larger area than in the 15 years from 1950-1964 combined," says the report.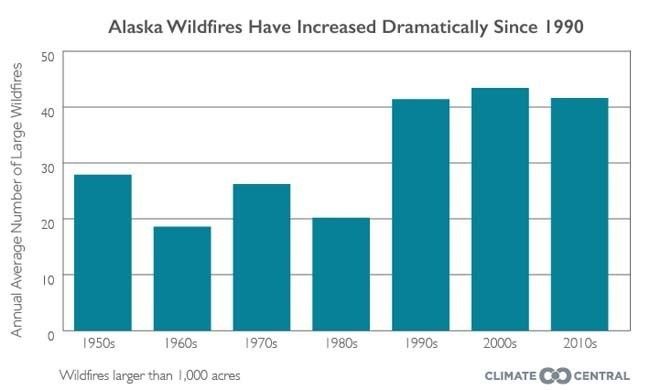 Wildfires are starting earlier and earlier in the year and the last wildfire of the season is occurring later and later each year. And that's not just the findings for Alaska, but the entire West. With the West in the midst of an epic drought, experts are predicting the worst fire season yet for the U.S. Unsurprisingly, the report found the years with the hottest May to July temperatures also tend to be years with the most fires and the greatest area burned. Alaska just saw a record warm May with a heat wave that saw temperatures top the daily highs for Phoenix, Arizona.
The impacts of Alaska's wildfires should not be underestimated. The report finds that along with destroying vast swaths of Alaska's ecosystems, they are "releasing a significant amount of carbon into the atmosphere, further contributing to global warming" and threatening air quality in Alaska and beyond.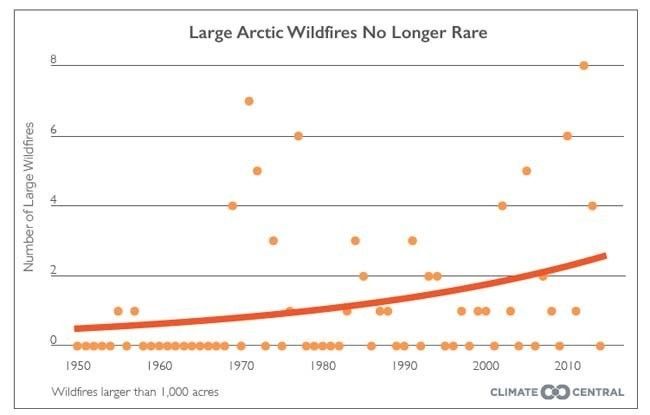 And the Washington Post points out the fires often burn more than just trees, shrubs, grasses and wildlife. "They can burn away soils as well and threaten permafrost, frozen soil beneath the ground, and so potentially help to trigger additional release of carbon to the atmosphere," says the Washington Post.
"One major concern about wildfires becoming more frequent in permafrost areas is the potential to put the vast amounts of carbon stored there at increased risk of being emitted and further amplify warming," Sanford told the Washington Post.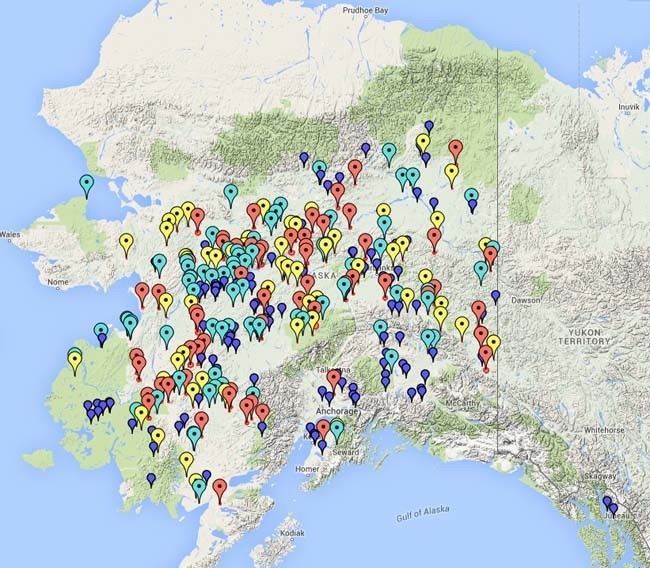 Bernie Sanders has called Alaska the canary in the coal mine when it comes to climate change. If you haven't seen him grill Alaskan leaders for failing to address climate change in a Senate hearing, you've got to check it out:
A report last week found that Alaskan glaciers have lost 75 billion metric tons of ice every year from 1994 through 2013. That's enough to cover the entire state in a one-foot thick layer of water every seven years. That rapid glacial loss is bad enough for Alaska's ecosystems, but Alaska's melting glaciers are "punching far above their weight" when it comes to contributing to global sea level rise, CBS News′s Michael Casey pointed out. Alaska only holds one percent of the Earth's glacial ice volume (the vast majority is in Greenland and Antarctica), but losses in Alaska were one third of the total loss from the ice sheet during 2005-2010.
YOU MIGHT ALSO LIKE
Insane Heat Wave in Alaska Put Temperatures Higher Than in Arizona
Alaska's Heat Wave Ignites Fires as Glaciers Rapidly Melt
EcoWatch Daily Newsletter
Did you know that more than a third of food is wasted or thrown away every year? And that only 25 percent of it would be enough to feed the 795 million undernourished people in the world? That's why today is Stop Food Waste Day, a chance to reflect on what you can do to waste less of the food you buy.
Stop Food Waste Day is an initiative of food service company Compass Group. It was launched first in the U.S, in 2017 and went global the year after, making today it's second worldwide celebration.
Flames and smoke are seen billowing from the roof at Notre-Dame Cathedral on April 15 in Paris, France. Veronique de Viguerie / Getty Images
When Paris's Notre Dame caught fire on April 15, the flames threatened more than eight centuries of culture and history. The fire evoked shock, horror and grief worldwide. While the cathedral burned, French President Emmanuel Macron expressed determination to rebuild what the French regard as a sacred site.
An artist's impression of NASA's InSight lander on Mars. NASA / JPL-CALTECH
Scientists have likely detected a so-called marsquake — an earthquake on Mars — for the first time, The National Aeronautics and Space Administration (NASA) announced on Tuesday.
Hero Images / Getty Images
Across the political aisle, a majority of American parents support teaching climate change in schools even though most teachers currently do not.
By Andrea Germanos
Lawyer and visionary thinker Polly Higgins, who campaigned for ecocide to be internationally recognized as a crime on par with genocide and war crimes, died Sunday at the age of 50.
She had been diagnosed with an aggressive cancer last month and given just weeks to live.
The Anopheles stephensi mosquito, which carries malaria. CDC / Jim Gathany
The world's first malaria vaccine was launched in Malawi on Tuesday, NPR reported. It's an important day in health history. Not only is it the first malaria vaccine, it's the first vaccine to target any human parasite.