This website uses cookies to ensure you get the best experience while browsing it. By clicking 'Got It' you're accepting these terms.
21 Kids Take on the Feds and Big Oil in Historic Climate Lawsuit
Mar. 10, 2016 09:04AM EST
Climate
[Editor's note: Twenty-one youth plaintiffs, as well as climate scientist Dr. James Hansen as guardian for future generations, is suing the federal government to cease conduct that promotes fossil fuel extraction and consumption, and instead develop and implement an actual science-based climate recovery plan. The complaint argues the youth have a fundamental constitutional right to be free from the government's destruction of their Earth's atmosphere. Yesterday's court appearance was scheduled for the judge to hear oral arguments from the U.S. government and the fossil fuel industry on their motions to dismiss the landmark constitutional climate change lawsuit.]
At Wednesday morning's historic hearing, U.S. Magistrate Judge Thomas M. Coffin questioned Department of Justice attorney Sean C. Duffy on whether the federal government was allowing tradeoffs between present and future generations. To illustrate his question, the Judge used an example of a discount rate, and pondered whether the government's actions were effectively trading future harm for present day benefits.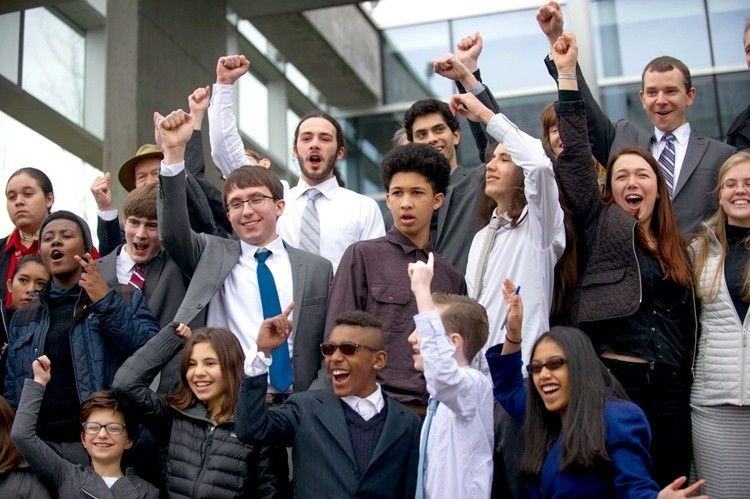 "Are you robbing Peter to pay Paul?" the judge asked a flustered Duffy.
The hearing began with Duffy denying the federal government's duty under the public trust doctrine to protect essential natural resources for the benefit of all present and future generations. The judge asked, "Both (water & air) are vital to life, right?"
"Yes, your honor," replied Duffy.
The Judge also asked if the government could sell the Pacific Ocean to Exxon. Remarkably, Duffy had a constitutional argument handy to support even that proposition.
Hundreds of students, activists, professors and citizens concerned about climate turned out in Eugene, Oregon to support 21 young plaintiffs, ages 8-19, in what Bill McKibben and Naomi Klein call the "most important lawsuit on the planet right now."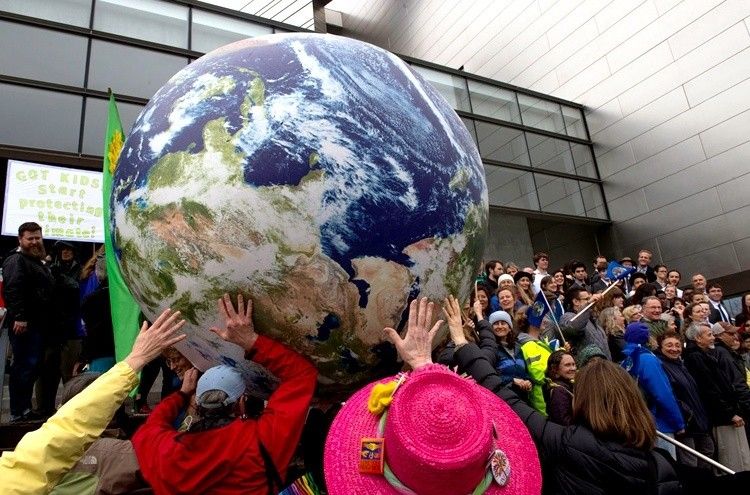 "The future of our generation is at stake," said 16-year-old plaintiff Victoria Barrett at the press conference following the hearing.
"People label our generation as dreamers, but hope is not the only tool we have. I am young, I am a teenager, and I want to have fun, and be creative, and hang out with my friends. I want to do what I love and live a life full of opportunities. I want the generation that follows to have the same and I absolutely refuse to let our government's harmful action, corporate greed and the pure denial of climate science get in the way of that."
The plaintiffs' sued the federal government for violating their fundamental constitutional rights to life, liberty and property by taking actions that permit, encourage and otherwise enable continued exploitation, production and combustion of fossil fuels.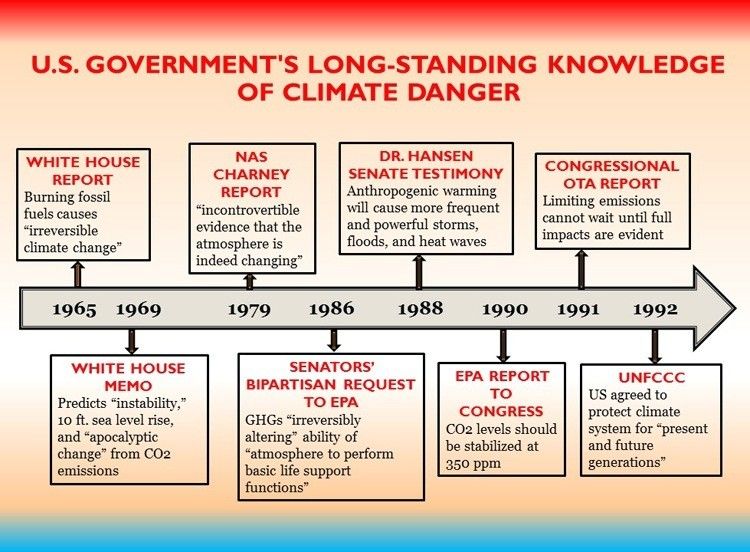 "We firmly believe the court will view this as an egregious instance where the federal government intensified the danger to our plaintiffs' life, liberty and property," said plaintiffs' attorney Phil Gregory with Cotchett, Pitre, & McCarthy. "This case places indisputable climate science squarely in front of the federal courts, requesting an order forcing our government to cease jeopardizing the climate system for present and future generations."
The purpose of Wednesday's hearing was to hear arguments from the parties on the federal government's and fossil fuel industry's motions to dismiss the youth's climate change lawsuit. The judge conducted incisive questioning of lawyers presenting oral argument for both sides on the issue. The hearing lasted for two hours. It's unclear when he will reach a decision on the defendants' motions, but the youth plaintiffs are optimistic the Judge will treat their case fairly.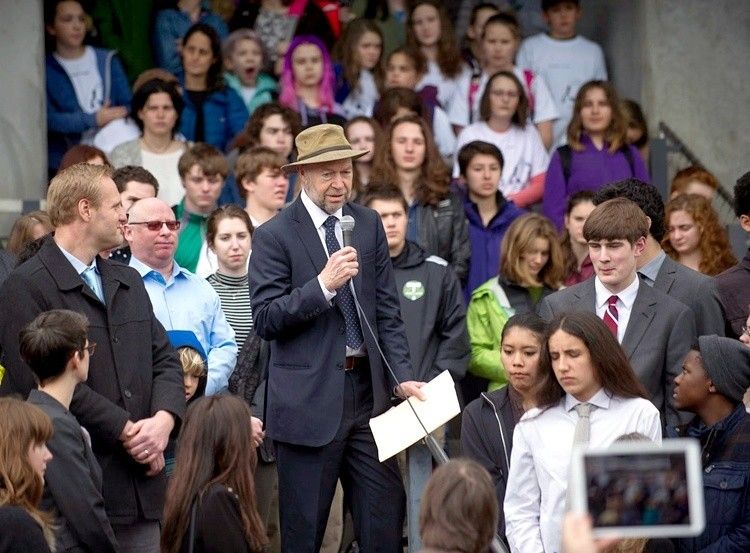 "Defendants are wrong that our complaint fails to allege constitutional and public trust violations for the harms caused these young plaintiffs," said Julia Olson, lead counsel for the plaintiffs and executive director of Our Children's Trust, in her closing argument.
"Defendants in essence ask this court to ignore the undisputed scientific evidence, presented in our complaint and in opposing this motion, that the federal government has, and continues to, damage plaintiffs' personal security and other fundamental rights. But these young plaintiffs have the right to prove the government's role in harming them has been knowing and deliberate."
Watch the press event following yesterday's hearing:
YOU MIGHT ALSO LIKE
Robert F. Kennedy, Jr.: Syria, Another Pipeline War
Dear President Obama, The Clean Energy Revolution Is Now
California Widow Sues Monsanto Alleging Roundup Caused Her Husband's Cancer
Break Free: Stop Dirty Fossil Fuels, Expedite Transition to 100% Renewable Energy
EcoWatch Daily Newsletter

georgeclerk / E+ / Getty Images
By Jennifer Molidor
One million species are at risk of extinction from human activity, warns a recent study by scientists with the United Nations. We need to cut greenhouse gas pollution across all sectors to avoid catastrophic climate change — and we need to do it fast, said the Intergovernmental Panel on Climate Change.
This research should serve as a rallying cry for polluting industries to make major changes now. Yet the agriculture industry continues to lag behind.
Edwin Remsburg / VW Pics / Getty Images
Botswana, home to one third of Africa's elephants, announced Wednesday that it was lifting its ban on the hunting of the large mammals.
"The Ministry of Environment, Natural Resources Conservation and Tourism wishes to inform the public that following extensive consultations with all stakeholders, the Government of Botswana has taken a decision to lift the hunting suspension," the government announced in a press release shared on social media.
Pxhere
By Richard Denison
Readers of this blog know how concerned EDF is over the Trump EPA's approval of many dozens of new chemicals based on its mere "expectation" that workers across supply chains will always employ personal protective equipment (PPE) just because it is recommended in the manufacturer's non-binding safety data sheet (SDS).
By Grant Smith
From 2009 to 2012, Gregory Jaczko was chairman of the Nuclear Regulatory Commission, which approves nuclear power plant designs and sets safety standards for plants. But he now says that nuclear power is too dangerous and expensive — and not part of the answer to the climate crisis.
A lake in Rocky Mountain National Park. Brett Walton / Circle of Blue
By Brett Walton
When Greg Wetherbee sat in front of the microscope recently, he was looking for fragments of metals or coal, particles that might indicate the source of airborne nitrogen pollution in Rocky Mountain National Park. What caught his eye, though, were the plastics.
Gabriele Holtermann Gorden / Pacific Press / LightRocket / Getty Images
In a big victory for animals, Prada has announced that it's ending its use of fur! It joins Coach, Jean Paul Gaultier, Giorgio Armani, Versace, Ralph Lauren, Vivienne Westwood, Michael Kors, Donna Karan and many others PETA has pushed toward a ban.
This is a victory more than a decade in the making. PETA and our international affiliates have crashed Prada's catwalks with anti-fur signs, held eye-catching demonstrations all around the world, and sent the company loads of information about the fur industry. In 2018, actor and animal rights advocate Pamela Anderson sent a letter on PETA's behalf urging Miuccia Prada to commit to leaving fur out of all future collections, and the iconic designer has finally listened.
Amer Ghazzal / Barcroft Media / Getty Images
If people in three European countries want to fight the climate crisis, they need to chill out more.
That's the conclusion of a new study from think tank Autonomy, which found that Germany, the UK and Sweden all needed to drastically reduce their workweeks to fight climate change.
Amazon Employees for Climate Justice held a press conference after the annual shareholder meeting on May 22. Amazon Employees for Climate Justice