Food
Nov. 19, 2015 12:58PM EST
Why is Carrageenan Important?
Why is Carrageenan Important?
With more than 7 billion people to feed in the world, it is more important than ever that we have a reliable, safe global food supply. Carrageenan is a food ingredient that helps to contribute to foods and beverages that are nutritious and affordable for consumers, can travel distances safely and arrive intact and allow people all over the world to have access to and enjoy the foods they have come to love.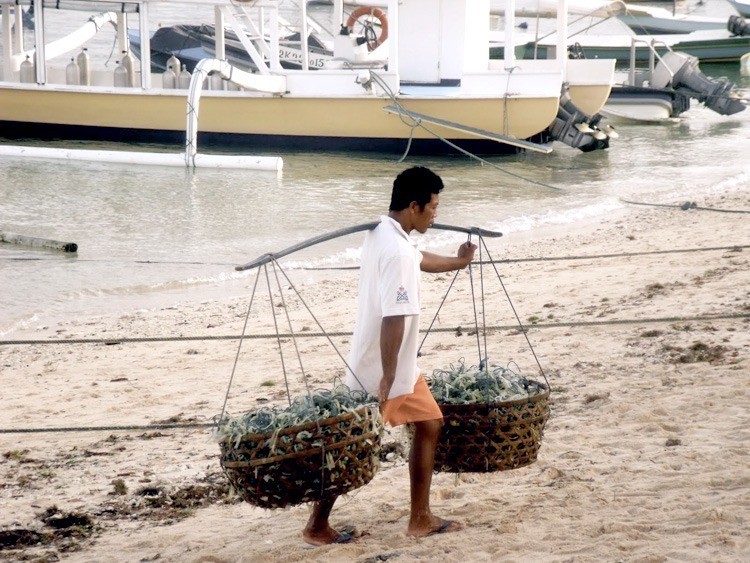 While just a food ingredient that replaces sugar and fat and adds texture, carrageenan can be viewed as one of many hydrocolloids that have some impact on the future of our food supply.
Food Security
Hunger is a persistent problem affecting the global community, particularly in third world countries.
According to the FAO's report on food insecurity, "The latest available estimates indicate that about 795 million people in the world—just over one in nine—were undernourished in 2014-16."
With almost 10 percent of the world's people not having access to the foods they need, it's important we're able to deliver healthful meals to those in remote areas. Carrageenan is used to maintain the integrity of shelf-stable foods and beverages. These products are then able to travel greater distances, often without the need for refrigeration, and arrive intact and nutritious to those that wouldn't otherwise have access to them.
Water Quality
Especially in developing countries and those in drought-prone areas, access to safe, clean water is not always reliable.
"More than 30 countries have been involved in 'water wars' and 145 countries share lakes and river basins, the use of which is governed by more than 300 cooperative agreements between nations. In Africa, a quarter of the population already lives with chronic water stress and water is increasingly being seen as a source of potential conflict between nations eager to secure their future harvests (ref 16)."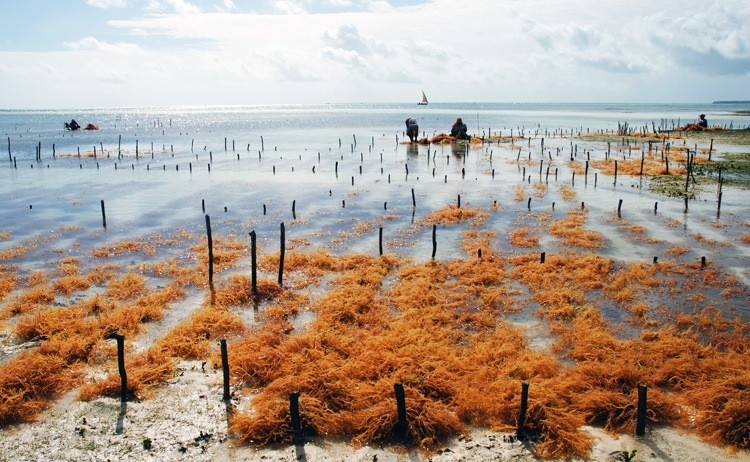 In environments with inconsistent water supplies, many times it's the most vulnerable that are most affected. In applications like liquid infant formula, carrageenan is an essential ingredient in delivering nutrient-dense, safe formula that can be consumed without the need for additional water as with powdered options.
Economic Inequality
Food prices are rising. Carrageenan is approved for use in organic food applications. As it is more cost-efficient than alternative ingredients, food manufactures are able to make organic products more affordable, and therefore, more available.
Since July 2010, prices of many crops have risen dramatically. Prices of maize increased 74%; wheat went up by 84%; sugar by 77% and oils and fats by 57%. Rice prices fortunately remain fairly stable with prices in December 2010 less than 4% higher than the previous year; meat and dairy also remained stable, but at high levels. The UN Food and Agriculture Organization said its food price index was up 3.4% from December, marking the highest level since the organization started measuring food prices in 1990.
Food insecurity is a global issue, but with ingredients like carrageenan, we can help to deliver products that are healthful, nutritious and safe to people in even the most remote locations. It's not only critical that we continue to include carrageenan in our foods and drinks, it's imperative that we understand what its use means to millions of people around the world—that they can wake up knowing they'll go to sleep on a full stomach.
YOU MIGHT ALSO LIKE
Soils and Oceans Omitted From Paris COP21 Agenda
Michael Pollan's Letter to the Future
World's First Robotic Farm to Produce 30,000 Heads of Lettuce Per Day
Awesome 5-Minute Video Urges Young People to Start a Farming Revolution
Werner Baumann (left), CEO of Bayer AG, and Hugh Grant, chairman and CEO of Monsanto. Bayer
The European Commission, the European Union's executive arm, announced Tuesday it has opened an in-depth investigation into Bayer's proposed $66 billion takeover of Monsanto over "concerns that the merger may reduce competition in areas such as pesticides, seeds and traits."

The controversial merger, if successful, will form the world's largest integrated seed and pesticide company.
Keep reading...
Show less
www.youtube.com
U.S. Environmental Protection Agency (EPA) administrator Scott Pruitt appears in a video sponsored by the beef industry calling on farmers and ranchers to file official comments on a proposal to withdraw and rewrite the Obama-era "Waters of the United States" rule (or WOTUS) before the Aug. 28 deadline.
The National Cattlemen's Beef Association (NCBA) video was produced by the beef lobbying organization's policy division, Beltway Beef and was released last week. Notably, NCBA spent $117,375 in lobbying last year.
Keep reading...
Show less
Two years ago, Stanford University professor Mark Jacobson and his collaborators published a widely circulated study that detailed how the U.S. can eliminate nuclear, biofuels and fossil fuels and transition to 100 percent renewable energy by 2050.
Now, in a paper published Wednesday in the new scientific journal Joule, Jacobson and 26 co-authors created clean energy roadmaps not just for the 50 United States, but for 139 individual countries.

Keep reading...
Show less
Subtitle removed and sidebar altered on federal health website. EDGI
The effects of climate change is inextricably linked to human health. The burning of fossil fuels releases carbon dioxide and other greenhouse gases that traps heat in the atmosphere, causing global temperatures to spike, air quality to worsen, all while fueling droughts, floods and storms that impact food and water security.
Climate change is making us sick in many ways, but it appears that the Trump administration trying to downplay this fact.
Keep reading...
Show less
Pax Ahimsa Gethen / Wikimedia Commons
By Steve Horn
Energy Transfer Partners, owner of the Dakota Access pipeline, has filed a $300 million Racketeer Influenced and Corrupt Organizations (RICO) lawsuit against Greenpeace and other environmental groups for their activism against the long-contested North Dakota-to-Illinois project.
In its 187-page complaint, Energy Transfer alleges that "putative not-for-profits and rogue eco-terrorist groups who employ patterns of criminal activity and campaigns of misinformation to target legitimate companies and industries with fabricated environmental claims and other purported misconduct" caused the company to lose "billions of dollars."
Keep reading...
Show less
ExxonMobil misled the public on what it knew about climate change and its link to fossil fuels, according to a groundbreaking new analysis of the company's internal and external communications.
In a study published Tuesday in the journal Environmental Research Letters, Harvard postdoctoral fellow Geoffrey Supran and professor Naomi Oreskes reviewed nearly 200 communications on climate change from the oil giant, including scientific research, internal company memos and paid editorial features in the New York Times.
Keep reading...
Show less
Energy
Aug. 22, 2017 12:55PM EST
Tallahassee Democrat / Twitter
The U.S. District Court of Appeals ruled 2-1 Tuesday saying that the Federal Environmental Energy Regulatory Commission (FERC) failed to adequately review the environmental impacts of the greenhouse gas (GHG) emissions of the fracked gas Sabal Trail pipeline, which runs more than 500 miles through Alabama, Georgia and Florida.
Keep reading...
Show less
Offshore Staghorn coral nursery. Rescue-A-Reef, UM Rosenstiel School of Marine and Atmospheric Science
As ocean waters warm and acidify, corals across the globe are disappearing. Desperate to prevent the demise of these vital ecosystems, researchers have developed ways to "garden" corals, buying the oceans some much-needed time. University of Miami Rosenstiel School marine biologist Diego Lirman sat down with Josh Chamot of Nexus Media to describe the process and explain what's at stake. This interview has been edited for length and clarity.
Keep reading...
Show less


Get EcoWatch in your inbox