Why is Carrageenan Important?
Why is Carrageenan Important?
With more than 7 billion people to feed in the world, it is more important than ever that we have a reliable, safe global food supply. Carrageenan is a food ingredient that helps to contribute to foods and beverages that are nutritious and affordable for consumers, can travel distances safely and arrive intact and allow people all over the world to have access to and enjoy the foods they have come to love.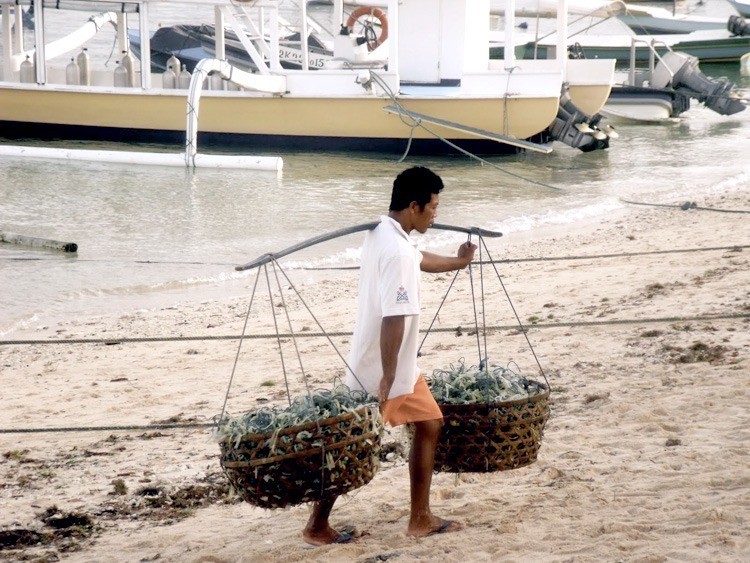 While just a food ingredient that replaces sugar and fat and adds texture, carrageenan can be viewed as one of many hydrocolloids that have some impact on the future of our food supply.
Food Security
Hunger is a persistent problem affecting the global community, particularly in third world countries.
According to the FAO's report on food insecurity, "The latest available estimates indicate that about 795 million people in the world—just over one in nine—were undernourished in 2014-16."
With almost 10 percent of the world's people not having access to the foods they need, it's important we're able to deliver healthful meals to those in remote areas. Carrageenan is used to maintain the integrity of shelf-stable foods and beverages. These products are then able to travel greater distances, often without the need for refrigeration, and arrive intact and nutritious to those that wouldn't otherwise have access to them.
Water Quality
Especially in developing countries and those in drought-prone areas, access to safe, clean water is not always reliable.
"More than 30 countries have been involved in 'water wars' and 145 countries share lakes and river basins, the use of which is governed by more than 300 cooperative agreements between nations. In Africa, a quarter of the population already lives with chronic water stress and water is increasingly being seen as a source of potential conflict between nations eager to secure their future harvests (ref 16)."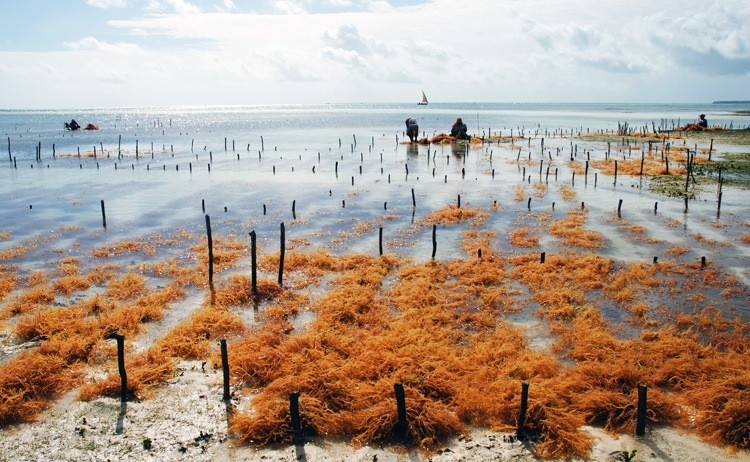 In environments with inconsistent water supplies, many times it's the most vulnerable that are most affected. In applications like liquid infant formula, carrageenan is an essential ingredient in delivering nutrient-dense, safe formula that can be consumed without the need for additional water as with powdered options.
Economic Inequality
Food prices are rising. Carrageenan is approved for use in organic food applications. As it is more cost-efficient than alternative ingredients, food manufactures are able to make organic products more affordable, and therefore, more available.
Since July 2010, prices of many crops have risen dramatically. Prices of maize increased 74%; wheat went up by 84%; sugar by 77% and oils and fats by 57%. Rice prices fortunately remain fairly stable with prices in December 2010 less than 4% higher than the previous year; meat and dairy also remained stable, but at high levels. The UN Food and Agriculture Organization said its food price index was up 3.4% from December, marking the highest level since the organization started measuring food prices in 1990.
Food insecurity is a global issue, but with ingredients like carrageenan, we can help to deliver products that are healthful, nutritious and safe to people in even the most remote locations. It's not only critical that we continue to include carrageenan in our foods and drinks, it's imperative that we understand what its use means to millions of people around the world—that they can wake up knowing they'll go to sleep on a full stomach.
YOU MIGHT ALSO LIKE
Soils and Oceans Omitted From Paris COP21 Agenda
Michael Pollan's Letter to the Future
World's First Robotic Farm to Produce 30,000 Heads of Lettuce Per Day
Awesome 5-Minute Video Urges Young People to Start a Farming Revolution
Monsanto, the maker of the glyphosate-based herbicide Roundup, filed a motion June 16 in U.S. District Court, Northern District of California to reconsider the chemical's addition to California's Proposition 65 list of agents known to cause cancer.
The agrochemical giant made this move based on a June 14 Reuters investigation of Dr. Aaron Blair, a lead researcher on the World Health Organization's International Agency for Research on Cancer (IARC) committee, that classified glyphosate as a "2A probable human carcinogen" in March 2015.
Keep reading...
Show less
By Avery Friedman
Algae is often considered a nuisance, but for Sweden, the rapidly growing sea plant is now an asset.
As the Scandinavian country works to cut all of its greenhouse gas emissions by 2045, it's using algae to sop up the carbon emissions from cement.
Keep reading...
Show less
Jun. 24, 2017 01:35PM EST
By Itai Vardi
A recent intensification in protests against Williams Partners' planned Atlantic Sunrise pipeline in Pennsylvania prompted a state senator to propose legislation aimed at limiting demonstrations.
Last month, Pennsylvania Sen. Scott Martin (R-Norman) announced his intention to introduce legislation that would pass the costs of law enforcement responding to protests onto the demonstrators. Martin also helped introduce a different bill that would criminalize protests at natural gas facilities.
Keep reading...
Show less
Jun. 24, 2017 01:29PM EST
Black Shogun / iStock
The Federal Energy Regulatory Commission (FERC) released its Final Environmental Impact Statement Friday for the Mountain Valley Pipeline, a controversial 303-mile pipeline that would carry two billion cubic feet of fracked gas per day from West Virginia through Virginia.
Keep reading...
Show less
Jun. 24, 2017 01:46PM EST
Falcon PEV
The so-called "first and last mile" problem is one of the biggest hurdles with public transportation. How do you encourage more people to take Earth-friendlier commutes when their homes are miles away from the train or bus station?
One solution, as this Estonian electric scooter company proposes, is to simply take your commute with you—literally. Tallinn-based Stigo has developed a compact e-scooter that folds to the size of a rolling suitcase in about two seconds.
Keep reading...
Show less
Jun. 24, 2017 05:12PM EST
Connect4Climate
[Editor's note: I'm still in shock after hearing the news that Lucia Grenna passed away in her sleep last week. When we first met in April of 2014 at a Copenhagen hotel, I was immediately taken by here powerful presence. We spent the next couple days participating in a Sustainia climate change event where Lucia presented her audacious plans to connect people to the climate issue. I had the chance to partner with Lucia on several other projects throughout the years and work with her incredible Connect4Climate team. I was always in awe of her ability to "make the impossible possible." Her spirit will live on forever. — Stefanie Spear]
It is with a heavy heart that Connect4Climate announces the passing of its founder and leading light, Lucia Grenna. Lucia passed peacefully in her sleep on June 15, well before her time. We remember her for her leadership and extraordinary ability to motivate people to take on some of the greatest challenges of our time, not least climate change.
Keep reading...
Show less
Jun. 23, 2017 07:29PM EST
Wikimedia Commons
By Stacy Malkan
Neil deGrasse Tyson has inspired millions of people to care about science and imagine themselves as participants in the scientific process. What a hopeful sign it is to see young girls wearing t-shirts emblazoned with the words, "Forget princess, I want to be an astrophysicist."
Keep reading...
Show less
Jun. 23, 2017 01:57PM EST
www.youtube.com
By Andy Rowell
Any day now we will truly witness climate change in action. Within days at worst, maybe weeks at best, scientists predict that a huge section of the Larsen C ice shelf in Antarctica will break off into the ocean, in what is called a major "carving" event.
Keep reading...
Show less
Jun. 23, 2017 02:27PM EST
www.youtube.com
President Trump visited Cedar Rapids, Iowa on June 21 to speak to a large crowd in the U.S. Cellular Center at a political rally organized by his campaign.
As Trevor Noah noted during The Daily Show episode last night (starts at 2:25), the real reason Trump has these rallies is to "get back in front of his loyal crowds and feed of their energy." Noah believes that "Trump supporters are so on board with their dude he can say anything and they'll come along for the ride."
Keep reading...
Show less