This website uses cookies to ensure you get the best experience while browsing it. By clicking 'Got It' you're accepting these terms.


The best of EcoWatch, right in your inbox. Sign up for our email newsletter!
Why is Carrageenan Important?
Nov. 19, 2015 12:58PM EST
Food
Why is Carrageenan Important?
With more than 7 billion people to feed in the world, it is more important than ever that we have a reliable, safe global food supply. Carrageenan is a food ingredient that helps to contribute to foods and beverages that are nutritious and affordable for consumers, can travel distances safely and arrive intact and allow people all over the world to have access to and enjoy the foods they have come to love.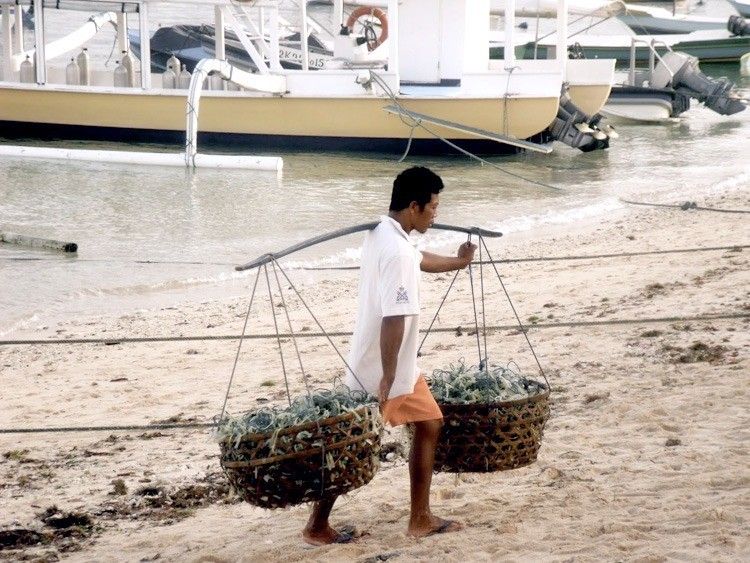 While just a food ingredient that replaces sugar and fat and adds texture, carrageenan can be viewed as one of many hydrocolloids that have some impact on the future of our food supply.
Food Security
Hunger is a persistent problem affecting the global community, particularly in third world countries.
According to the FAO's report on food insecurity, "The latest available estimates indicate that about 795 million people in the world—just over one in nine—were undernourished in 2014-16."
With almost 10 percent of the world's people not having access to the foods they need, it's important we're able to deliver healthful meals to those in remote areas. Carrageenan is used to maintain the integrity of shelf-stable foods and beverages. These products are then able to travel greater distances, often without the need for refrigeration, and arrive intact and nutritious to those that wouldn't otherwise have access to them.
Water Quality
Especially in developing countries and those in drought-prone areas, access to safe, clean water is not always reliable.
"More than 30 countries have been involved in 'water wars' and 145 countries share lakes and river basins, the use of which is governed by more than 300 cooperative agreements between nations. In Africa, a quarter of the population already lives with chronic water stress and water is increasingly being seen as a source of potential conflict between nations eager to secure their future harvests (ref 16)."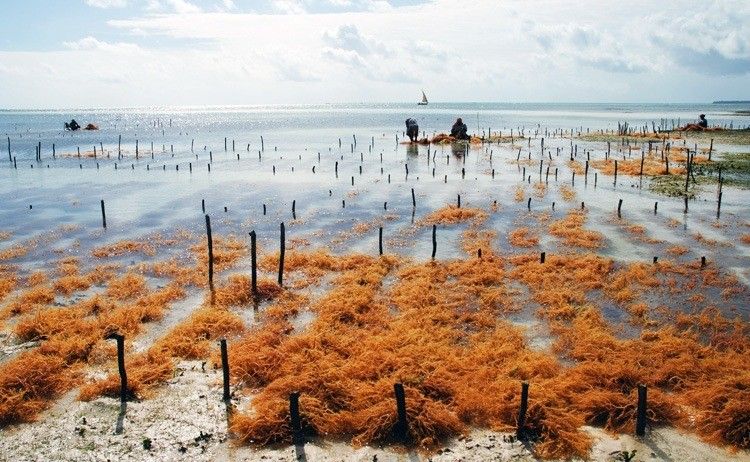 In environments with inconsistent water supplies, many times it's the most vulnerable that are most affected. In applications like liquid infant formula, carrageenan is an essential ingredient in delivering nutrient-dense, safe formula that can be consumed without the need for additional water as with powdered options.
Economic Inequality
Food prices are rising. Carrageenan is approved for use in organic food applications. As it is more cost-efficient than alternative ingredients, food manufactures are able to make organic products more affordable, and therefore, more available.
Since July 2010, prices of many crops have risen dramatically. Prices of maize increased 74%; wheat went up by 84%; sugar by 77% and oils and fats by 57%. Rice prices fortunately remain fairly stable with prices in December 2010 less than 4% higher than the previous year; meat and dairy also remained stable, but at high levels. The UN Food and Agriculture Organization said its food price index was up 3.4% from December, marking the highest level since the organization started measuring food prices in 1990.
Food insecurity is a global issue, but with ingredients like carrageenan, we can help to deliver products that are healthful, nutritious and safe to people in even the most remote locations. It's not only critical that we continue to include carrageenan in our foods and drinks, it's imperative that we understand what its use means to millions of people around the world—that they can wake up knowing they'll go to sleep on a full stomach.
YOU MIGHT ALSO LIKE
Soils and Oceans Omitted From Paris COP21 Agenda
Michael Pollan's Letter to the Future
World's First Robotic Farm to Produce 30,000 Heads of Lettuce Per Day
Awesome 5-Minute Video Urges Young People to Start a Farming Revolution
EcoWatch Daily Newsletter
jenifoto / iStock / Getty Images
Many people consider granola bars a convenient and healthy snack and enjoy their flavor and versatility.
A common green darners (Anax junius). Judy Gallagher / Flickr
By Jason Bittel
It's that time of year again: Right now, monarch butterflies are taking wing in the mountains of northwestern Mexico and starting to flap their way across the United States.
fstop123 / iStock / Getty Images Plus
At EcoWatch, our team knows that changing personal habits and taking actions that contribute to a better planet is an ongoing journey. Earth Day, happening on April 22, is a great reminder for all of us to learn more about the environmental costs of our behaviors like food waste or fast fashion.
To offer readers some inspiration this Earth Day, our team rounded up their top picks for films to watch. So, sit back and take in one of these documentary films this Earth Day. Maybe it will spark a small change you can make in your own life.
Denali national park. Domen Jakus / Flickr / CC BY-NC 2.0
By Stephanie Gagnon
Happy National Parks Week! This year, between April 20 and 28, escape to the beautiful national parks — either in person or in your imagination — and celebrate the amazing wildlife that calls these spaces home.
Sesame, three months old, at Seal Rescue Irleand.
Screenshot / Seal Rescue Ireland Instagram
On Friday, Seal Rescue Ireland released Sesame the seal into the ocean after five months of rehabilitation at the Seal Rescue Ireland facility. Watch the release on EcoWatch's Facebook.

Beer packs of Guinness will now come in a cardboard box. Diageo

By Jordan Davidson
Guinness is joining the fight against single use plastic. The brewer has seen enough hapless turtles and marine life suffering from the scourge of plastic.
Maskot / Getty Images
People of all ages are spending more of their day looking at their phones, computers and television screens, but parents now have another reason for limiting how much screen time their children get — it could lead to behavioral problems.