This website uses cookies to ensure you get the best experience while browsing it. By clicking 'Got It' you're accepting these terms.


The best of EcoWatch, right in your inbox. Sign up for our email newsletter!
Why is Carrageenan Important?
Nov. 19, 2015 12:58PM EST
Food
Why is Carrageenan Important?
With more than 7 billion people to feed in the world, it is more important than ever that we have a reliable, safe global food supply. Carrageenan is a food ingredient that helps to contribute to foods and beverages that are nutritious and affordable for consumers, can travel distances safely and arrive intact and allow people all over the world to have access to and enjoy the foods they have come to love.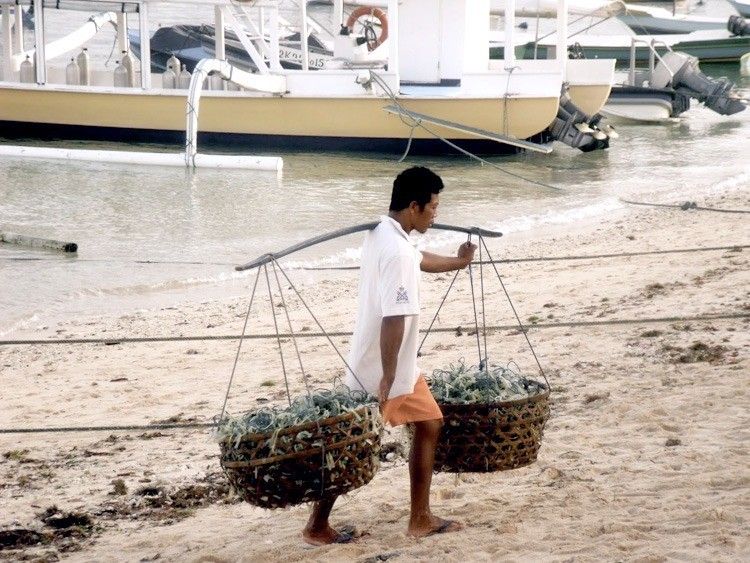 While just a food ingredient that replaces sugar and fat and adds texture, carrageenan can be viewed as one of many hydrocolloids that have some impact on the future of our food supply.
Food Security
Hunger is a persistent problem affecting the global community, particularly in third world countries.
According to the FAO's report on food insecurity, "The latest available estimates indicate that about 795 million people in the world—just over one in nine—were undernourished in 2014-16."
With almost 10 percent of the world's people not having access to the foods they need, it's important we're able to deliver healthful meals to those in remote areas. Carrageenan is used to maintain the integrity of shelf-stable foods and beverages. These products are then able to travel greater distances, often without the need for refrigeration, and arrive intact and nutritious to those that wouldn't otherwise have access to them.
Water Quality
Especially in developing countries and those in drought-prone areas, access to safe, clean water is not always reliable.
"More than 30 countries have been involved in 'water wars' and 145 countries share lakes and river basins, the use of which is governed by more than 300 cooperative agreements between nations. In Africa, a quarter of the population already lives with chronic water stress and water is increasingly being seen as a source of potential conflict between nations eager to secure their future harvests (ref 16)."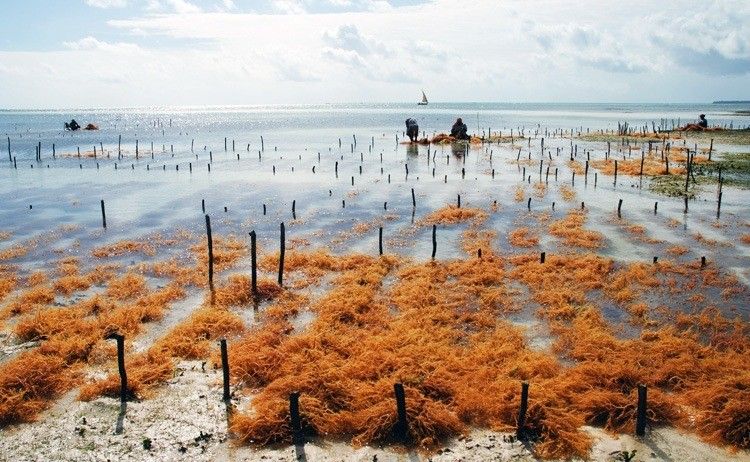 In environments with inconsistent water supplies, many times it's the most vulnerable that are most affected. In applications like liquid infant formula, carrageenan is an essential ingredient in delivering nutrient-dense, safe formula that can be consumed without the need for additional water as with powdered options.
Economic Inequality
Food prices are rising. Carrageenan is approved for use in organic food applications. As it is more cost-efficient than alternative ingredients, food manufactures are able to make organic products more affordable, and therefore, more available.
Since July 2010, prices of many crops have risen dramatically. Prices of maize increased 74%; wheat went up by 84%; sugar by 77% and oils and fats by 57%. Rice prices fortunately remain fairly stable with prices in December 2010 less than 4% higher than the previous year; meat and dairy also remained stable, but at high levels. The UN Food and Agriculture Organization said its food price index was up 3.4% from December, marking the highest level since the organization started measuring food prices in 1990.
Food insecurity is a global issue, but with ingredients like carrageenan, we can help to deliver products that are healthful, nutritious and safe to people in even the most remote locations. It's not only critical that we continue to include carrageenan in our foods and drinks, it's imperative that we understand what its use means to millions of people around the world—that they can wake up knowing they'll go to sleep on a full stomach.
YOU MIGHT ALSO LIKE
Soils and Oceans Omitted From Paris COP21 Agenda
Michael Pollan's Letter to the Future
World's First Robotic Farm to Produce 30,000 Heads of Lettuce Per Day
Awesome 5-Minute Video Urges Young People to Start a Farming Revolution
EcoWatch Daily Newsletter
Ice-rich permafrost has been exposed due to coastal erosion, National Petroleum Reserve, Alaska. Brandt Meixell / USGS
By Jake Johnson
An alarming study released Tuesday found that melting Arctic permafrost could add nearly $70 trillion to the global cost of climate change unless immediate action is taken to slash carbon emissions.
According to the new research, published in the journal Nature Communications, melting permafrost caused by accelerating Arctic warming would add close to $70 trillion to the overall economic impact of climate change if the planet warms by 3°C by 2100.
Jeff Reed / NYC Council
The New York City Council on Thursday overwhelmingly passed one of the most ambitious and innovative legislative packages ever considered by any major city to combat the existential threat of climate change.

Ghazipur is a neighborhood in East Delhi. It has been one of the largest dumping site for Delhi. India is one of many countries where global warming has dragged down economic growth. Frédéric Soltan / Corbis / Getty Images
Global inequality is worse today because of climate change, finds a new study published Monday by Stanford University professors Noah Diffenbaugh and Marshall Burke in the Proceedings of the National Academy of Sciences.
A child playing with a ball from planet earth during Extinction Rebellion rally on April 18 in London, England. Brais G. Rouco / Barcroft Media / Getty Images
Earth Day 2019 just passed, but planning has already begun for Earth Day 2020, and it's going to be a big deal.
Geneva Vanderzeil, A Pair & A Spare / Flickr / CC BY 2.0
Is your closet filled with clothes you don't wear (and probably don't like anymore)? Are you buying cheap and trendy clothing you only wear once or twice? What's up with all the excess? Shifting to a more Earth-conscious wardrobe can help simplify your life, as well as curb fast fashion's toll on people and the planet.
Christine Zenino / Wikimedia Commons / CC BY 2.0

The 18th century St. Catherine of Alexandria church is seen after its bell tower was destroyed following a 6.3 magnitude earthquake that struck the town of Porac, pampanga province on April 23. TED ALJIBE / AFP / Getty Images
At least 16 people have died, 81 are injured and 14 are still missing after an earthquake struck Luzon island in the Philippines Monday, according to the latest figures from the National Disaster Risk Reduction and Management Council, as the Philippine Star tweeted Tuesday.
Climate change activists gather in front of the stage at the Extinction Rebellion group's environmental protest camp at Marble Arch in London on April 22, on the eighth day of the group's protest calling for political change to combat climate change. TOLGA AKMEN / AFP / Getty Images