This website uses cookies to ensure you get the best experience while browsing it. By clicking 'Got It' you're accepting these terms.
UN Climate Talks Start Today—7 Things You Need to Know
Nov. 26, 2012 02:49PM EST
Climate
By Molly Bergen
This week in Doha, Qatar, representatives from 194 countries are gathering for the 18th Conference of the Parties to the U.N. Framework Convention on Climate Change (UNFCCC COP 18). I recently talked with Rebecca Chacko, Conservation International's (CI) senior director of climate policy, to learn more about what will be discussed, what the obstacles are—and what's at stake if countries continue to delay action.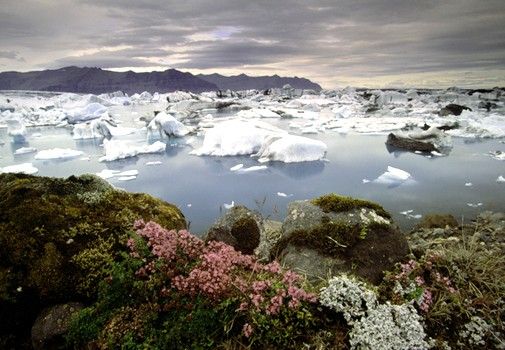 1.  What is the overall goal of the U.N. climate meetings?
The goal of the UNFCCC is to stabilize greenhouse gas concentrations in order to avoid dangerous levels of climate change, which means limiting global temperature increase to 2 degrees Celsius at the most.
If nations in Doha don't make the necessary commitments, this goal may soon be out of our reach. A new World Bank report warns that we are currently on track for a 4-degree increase in temperature, which would mean devastating consequences for people and ecosystems. We are talking about the most basic components of life on Earth—where we can live, the food we eat, the water we drink, our economic well-being and our ability to survive, let alone live happy, healthy lives.
Successful decisions from the U.N. climate summit offer us an alternate, more prosperous future—one in which we can not only maintain, but improve, human well-being.
2.  Superstorm Sandy has spurred a deluge of climate change media coverage in the past few weeks. Do you think more frequent extreme weather events will encourage countries to take the action necessary in Doha? 
It's sad that it takes major disasters to invoke political action. The truth is, Sandy is just the tip of the iceberg when it comes to what we face with climate change. More waits for us beneath the surface due to the changes we have already put in motion, and even more will come if we don't make changes immediately.
But here's the good news: We can begin to transition to sustainable, low-emissions economies. And Hurricane Sandy may be the wake up call we need. It's much easier to react to real events on the ground than address abstract predictions of what is to come.
We are starting to see the costs of inaction. Hurricane Sandy came with a US$60 billion price tag. In the long run, reducing emissions and taking actions to adapt to likely impacts will be more cost-effective than sticking our heads in the sand.
Public officials owe it to the people they represent to participate in Doha with Superstorm Sandy and other extreme weather events at the front of their minds. CI's role as an NGO—and the role of every citizen on this planet—is to remind our government representatives of the stakes, ensure they are informed by science and provide them with the support they need to make the tough decisions necessary.
3.  How effective was the first commitment period of the Kyoto Protocol—and what will the outcome of COP18 mean for this agreement?
The Kyoto Protocol is a historic agreement that legally binds developed (or Annex I) countries to emission reduction targets. It also created market mechanisms that allowed countries to meet their targets by trading in carbon emissions. Out of the 195 signatories to the UNFCCC, 192 have ratified the Kyoto Protocol, with the U.S. being the most notable exception.
While it is difficult to measure the impact the Kyoto Protocol has had, in 2011 the UNFCCC estimated that it reduced global emissions by about 5 percent by 2010—the equivalent of taking 300 million cars off the road for a year—and will prevent 10 percent by 2020.
The Kyoto Protocol's first commitment period comes to a close at the end of this year. That's one reason Doha is so important—parties are finalizing the second commitment period, which will start on Jan. 1, 2013. The EU, Australia and nine other countries have indicated they will participate in the second commitment period, but four countries have indicated that they will not: Canada, Russia, Japan and New Zealand.
The Kyoto Protocol is currently the only legally binding mechanism we have to limit international greenhouse gas emissions. Eventually a new global climate treaty should also provide legally binding obligations, but until then, the Kyoto Protocol is all we have, and maintaining it is critical.
4.  What issues do you expect to see the most progress on at COP 18?
The broad political issues at play in Doha will really set the tone for how we move forward on climate change. But CI will also be directly engaged in a number of the nuts and bolts issues on the table, and this is where there is an opportunity to see real progress.
A lot of CI's focus will be on deforestation—which contributes to 16 percent of global emissions—and adaptation. We want to see details that will enable implementation at scale by reducing deforestation and helping people cope with climate change all over the world.
For example, CI is contributing to the development of guidance on how countries should do carbon accounting in the forest sector, and on planning processes for adaptation in the mid- to long-term. This may not sound as sexy as some of the climate issues more likely to be picked up in the news, but these issues are where the rubber meets the road in terms of turning policy into action and offering real benefits to people.
5.  What do you think will be the biggest obstacle to progress at this meeting? 
The word you can expect to hear over and over again in Doha is "equity." And while it's easy to agree that equity is important, it's pretty tough to define what it looks like.
Developed countries have a historical responsibility for climate change because of all of the gases they emitted in the process of development. They are also in a better economic position to contribute to climate solutions. But as the climate problem grows, it is clear that developed countries won't be able to solve it on their own.
Developing countries will need to be part of the equation, whether they are growing economic powerhouses whose emissions now rival those of the U.S. or small island states whose territories are at risk of going underwater. The question in Doha will be: What responsibilities do different countries hold, and how can we implement climate solutions fairly?
Answering these questions is Doha's true challenge. If certain countries stick to their current positions, we could see a complete block to further progress.
6.  Which countries will be especially influential at COP 18? 
It's easy to list off big countries like the U.S. and China, but one of the interesting things about the UNFCCC is that every country has a voice and an opportunity to show leadership. A lot of the true power comes from working with others.
Last year we saw the EU, the Alliance of Small Island States and the Least Developed Countries team together, and in doing so they were able to get things done. That's the type of leadership we need now: progressive countries willing to push for more than common denominator solutions.
We can also expect to hear more from Brazil, South Africa, India and China, otherwise known as the BASIC countries. Then, of course, there is the COP President—Qatar—which has the challenging task of orchestrating agreement and pushing towards a more ambitious, successful conclusion.
7.  What are the main outcomes CI hopes to see?
For a successful Doha outcome, we need to see three developments:
A clear way forward towards developing a new 2015 agreement for all countries. In Durban, countries made a pivotal decision to establish a new legal agreement by 2015. This represents an opportunity to finally put in place the actions necessary to avoid dangerous climate impacts.
Successful closure of negotiations on Long-term Cooperative Action so that countries can move forward with implementation on all of the necessary elements: mitigation, adaptation, finance, technology transfer and capacity-building.
An amendment to the Kyoto Protocol providing a robust second commitment period.
Visit EcoWatch's CLIMATE CHANGE page for more related news on this topic.
--------
Rebecca Chacko is CI's senior director of climate policy. Molly Bergen is managing editor on CI's news and publicity team. Learn more about CI's role at COP 18. 
EcoWatch Daily Newsletter
Extreme weather events supercharged by climate change in 2012 led to nearly 1,000 more deaths, more than 20,000 additional hospitalizations, and cost the U.S. healthcare system $10 billion, a new report finds.
Giant sequoia trees at Sequoia National Park, California. lucky-photographer / iStock / Getty Images Plus
A Bay Area conservation group struck a deal to buy and to protect the world's largest remaining privately owned sequoia forest for $15.6 million. Now it needs to raise the money, according to CNN.
This aerial view shows the Ogasayama Sports Park Ecopa Stadium, one of the venues for 2019 Rugby World Cup. MARTIN BUREAU / AFP / Getty Images
The Rugby World Cup starts Friday in Japan where Pacific Island teams from Samoa, Fiji and Tonga will face off against teams from industrialized nations. However, a new report from a UK-based NGO says that when the teams gather for the opening ceremony on Friday night and listen to the theme song "World In Union," the hypocrisy of climate injustice will take center stage.
Vera_Petrunina / iStock / Getty Images Plus
By Wudan Yan
In June, New York Times journalist Andy Newman wrote an article titled, "If seeing the world helps ruin it, should we stay home?" In it, he raised the question of whether or not travel by plane, boat, or car—all of which contribute to climate change, rising sea levels, and melting glaciers—might pose a moral challenge to the responsibility that each of us has to not exacerbate the already catastrophic consequences of climate change. The premise of Newman's piece rests on his assertion that traveling "somewhere far away… is the biggest single action a private citizen can take to worsen climate change."

Volunteer caucasian woman giving grain to starving African children.
Bartosz Hadyniak / E+ / Getty Images
Food will be scarce, expensive and less nutritious," CNN warns us in its coverage of the UN's new "Climate Change and Land" report. The New York Times announces that "Climate Change Threatens the World's Food Supply."
By Adam Vaughan
Two-thirds of people in the UK think the amount people fly should be reined in to tackle climate change, polling has found.
Climate Week NYC
On Monday, Sept. 23, the Climate Group will kick off its 11th annual Climate Week NYC, a chance for governments, non-profits, businesses, communities and individuals to share possible solutions to the climate crisis while world leaders gather in the city for the UN Climate Action Summit.
By Pam Radtke Russell in New Orleans
Local TV weather forecasters have become foot soldiers in the war against climate misinformation. Over the past decade, a growing number of meteorologists and weathercasters have begun addressing the climate crisis either as part of their weather forecasts, or in separate, independent news reports to help their viewers understand what is happening and why it is important.