The True Costs of Cleaning Up Toxic Coal Ash
Jul. 02, 2013 04:29PM EST
Energy
A study released today by Rainforest Action Network (RAN) uncovers how energy companies with hazardous coal ash waste disposal facilities could face $100 million per site clean up obligations for contaminated water adjacent to power plants. The report, Dump Now, Pay Later: Coal Ash Disposal Risks Facing U.S. Electric Power Producers, examines how waste from coal plants has been under regulated and how companies will be required to improve coal ash disposal practices in the near future.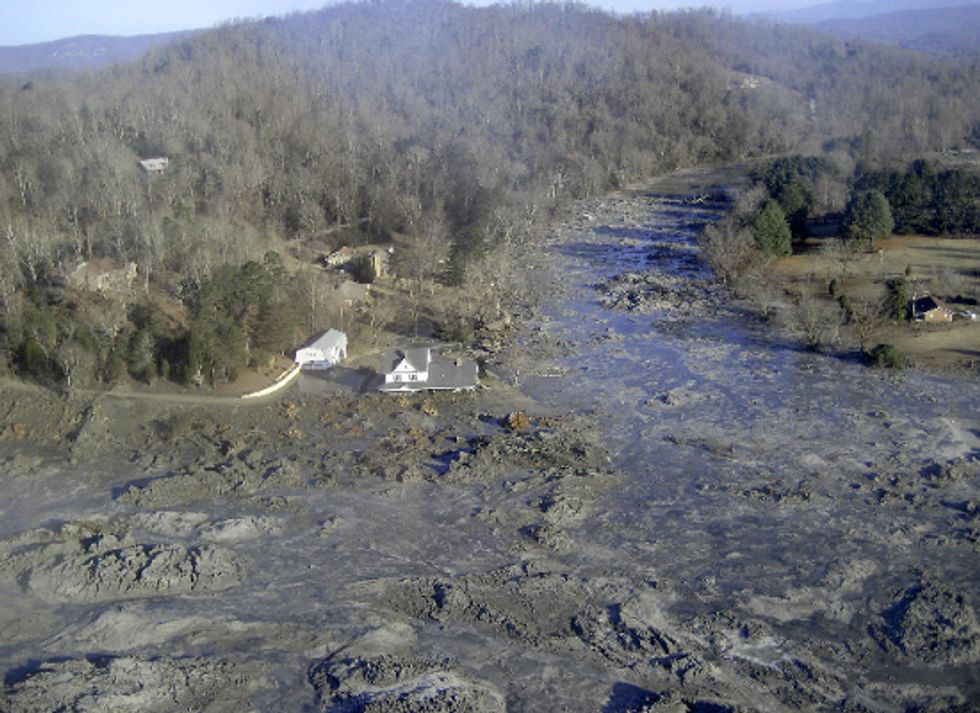 According to the study, power companies dump much of the 130 million tons of coal ash produced at U.S. coal-fired power plants each year into substandard waste disposal sites, including more than 2000 aging coal ash containment ponds and landfills across the country. Coal ash, a residual combustion byproduct created by burning coal, has been known to contain concentrations of heavy metals and other toxic chemicals that cause cancer, respiratory problems and neurological damage to people exposed to contaminated water or air.
"Electric power producers that dump toxic coal waste into poorly built ponds and landfills pose health threats to communities," said Ben Collins, research and policy campaigner at RAN and author of the report. "New regulations and legal challenges will force companies to clean up these disposal sites and are likely to cost investors a bundle in the process."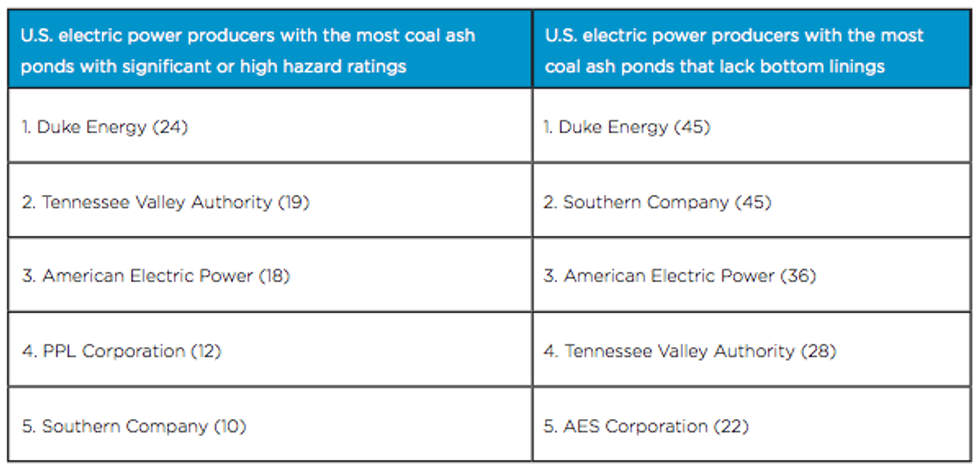 According to the study, several investor-owned electric power producers face growing regulatory and litigation risks related to coal ash disposal because many of the ponds lack a bottom lining, allowing contaminants to leach into groundwater—and depend on aging earthen dams to prevent ruptures. One case includes a sudden failure of an impoundment dam that dumped more than a billion gallons of coal ash slurry into the Emery and Clinch Rivers in Tennessee, and resulted in more than a billion dollars in clean up costs.
The report names the top five companies with the most coal ash ponds the Environmental Protection Agency classified as significant or high hazards in the event of a dam failure as Duke Energy, Tennessee Valley Authority, American Electric Power, PPL Corporation and Southern Company. It also points out that contamination from ponds and landfills has prompted several environmental groups and a major plaintiff firm to file lawsuits on behalf of residents near sites.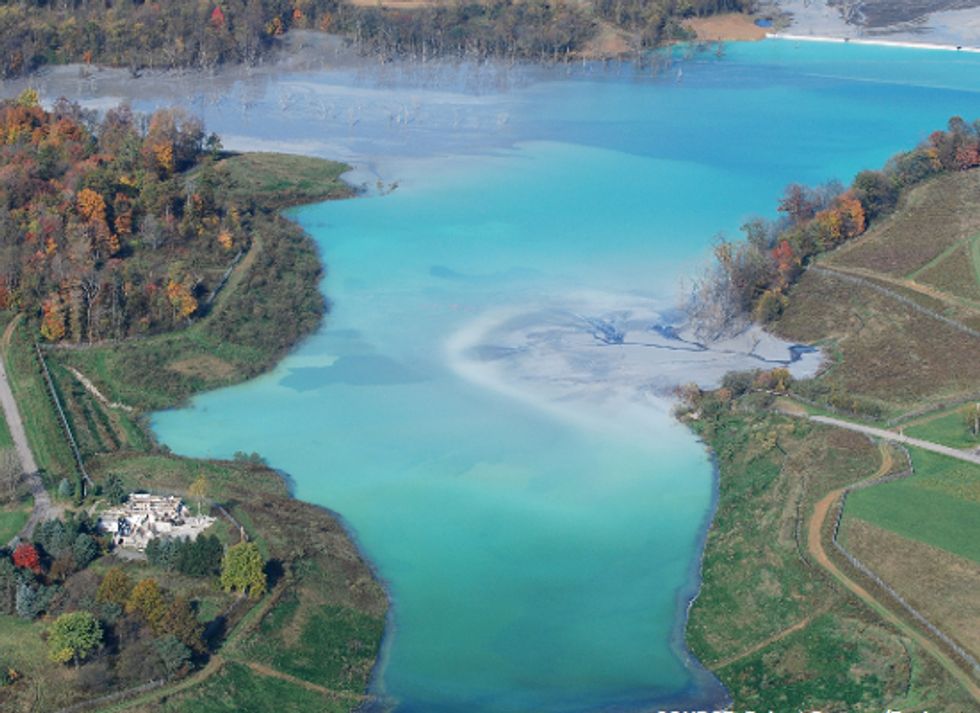 The report also ranks five electric companies based on their ownership of unlined ponds that are most likely to cause contamination of ground water, including four of the five named in the other risk assessment. Duke Energy tops both rankings as the owner of the most unlined ponds and the most ponds that pose a hazard risk from potential dam failures.
Electric power producers currently disclose very little information about either their ownership of waste disposal sites, or any plans to manage closures in the future. The report warns that if the companies fail to clean up the sites, investors will ultimately bear the costs of future clean up and legal battles.
Visit EcoWatch's COAL ASH page for more related news on this topic.
EcoWatch Daily Newsletter