This website uses cookies to ensure you get the best experience while browsing it. By clicking 'Got It' you're accepting these terms.
The Economics of Global Warming
Jul. 08, 2014 09:26PM EST
Climate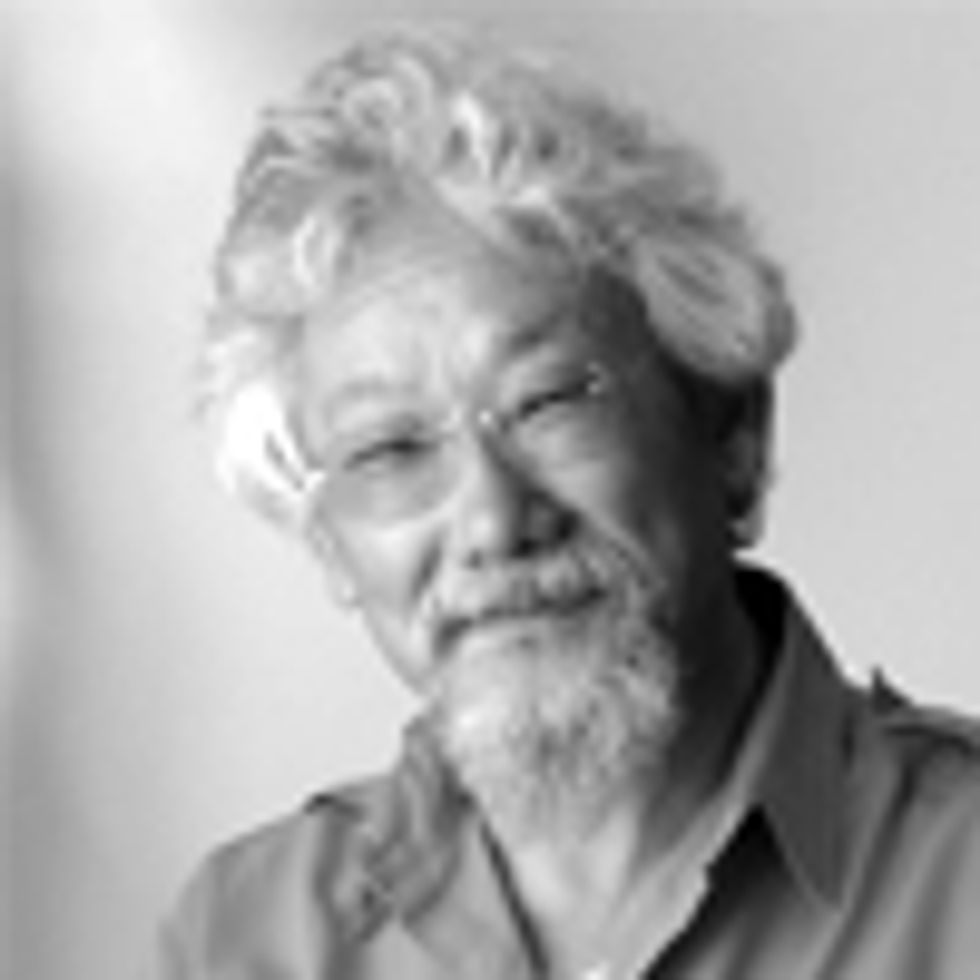 Those who don't outright deny the existence of human-caused global warming often argue we can't or shouldn't do anything about it because it would be too costly. Take Prime Minister Stephen Harper, who recently said, "No matter what they say, no country is going to take actions that are going to deliberately destroy jobs and growth in their country."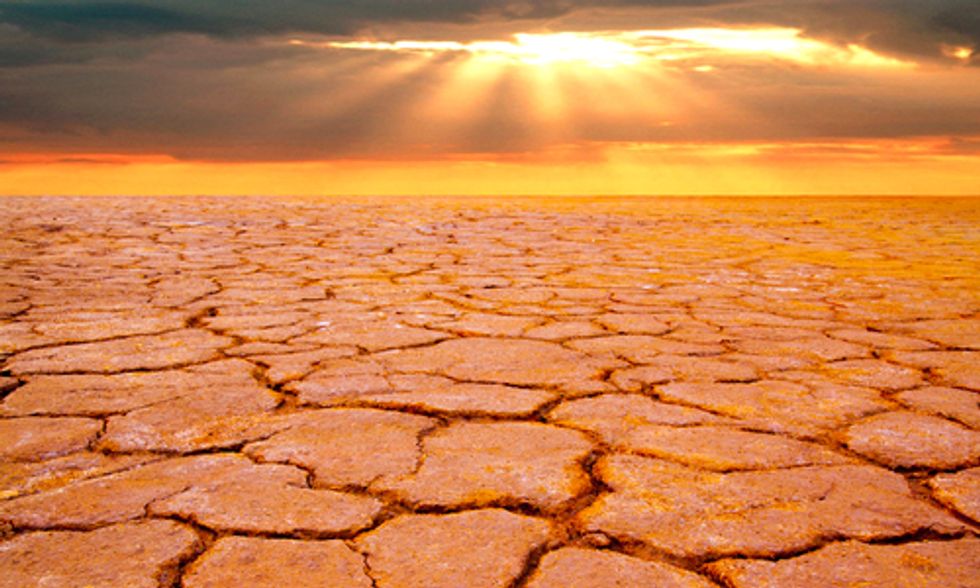 Photo credit: Shutterstock
But in failing to act on global warming, many leaders are putting jobs and economic prosperity at risk, according to recent studies. It's suicidal, both economically and literally, to focus on the fossil fuel industry's limited, short-term economic benefits at the expense of long-term prosperity, human health and the natural systems, plants and animals that make our well-being and survival possible. Those who refuse to take climate change seriously are subjecting us to enormous economic risks and foregoing the numerous benefits that solutions would bring.
The World Bank—hardly a radical organization—is behind one study. While still viewing the problem and solutions through the lens of outmoded economic thinking, its report demolishes arguments made by the likes of Stephen Harper.
"Climate change poses a severe risk to global economic stability," said World Bank Group president Jim Yong Kim in a news release, adding, "We believe it's possible to reduce emissions and deliver jobs and economic opportunity, while also cutting health care and energy costs."
Risky Business, a report by prominent U.S. Republicans and Democrats, concludes, "The U.S. economy faces significant risks from unmitigated climate change," especially in coastal regions and agricultural areas.
We're making the same mistake with climate change we made leading to the economic meltdown of 2008, according to Henry Paulson, who served as treasury secretary under George W. Bush and sponsored the U.S. bipartisan report with former hedge fund executive Tom Steyer and former New York mayor Michael Bloomberg. "But climate change is a more intractable problem," he argued in the New York Times. "That means the decisions we're making today—to continue along a path that's almost entirely carbon-dependent—are locking us in for long-term consequences that we will not be able to change but only adapt to, at enormous cost."
Both studies recommend carbon pricing as one method to address the climate crisis, with the World Bank arguing for "regulations, taxes and incentives to stimulate a shift to clean transportation, improved industrial energy efficiency and more energy efficient buildings and appliances." 
Contrast that with Harper and Australian Prime Minister Tony Abbott's recent mutual back-patting in Ottawa. Appearing oblivious to the reality of global warming and economic principles, both rejected the idea of a "job-killing carbon tax."
One Risky Business author, former Clinton treasury secretary Robert Rubin, also warned about the economic risks of relying on "stranded assets"—resources that must stay in the ground if we are to avoid dangerous levels of climate change, including much of the bitumen in Canada's tar sands.
In a commentary in Nature, a multidisciplinary group of economists, scientists and other experts called for a moratorium on all oil sands expansion and transportation projects such as pipelines because of what they described in a news release as the "failure to adequately address carbon emissions or the cumulative effect of multiple projects." They want "Canada and the United States to develop a joint North American road map for energy development that recognizes the true social and environmental costs of infrastructure projects as well as account for national and international commitments to reduce carbon emissions."
Those who fear or reject change are running out of excuses as humanity runs out of time. Pitting the natural environment against the human-invented economy and placing higher value on the latter is foolish. These reports show it's time to consign that false dichotomy to the same dustbin as other debunked and discredited rubbish spread by those who profit from sowing doubt and confusion about global warming.
"Climate inaction inflicts costs that escalate every day," World Bank Group vice-president Rachel Kyte said, adding its study "makes the case for actions that save lives, create jobs, grow economies and, at the same time, slow the rate of climate change. We place ourselves and our children at peril if we ignore these opportunities."
If our leaders can't comprehend that, let's find some who can.
Written with Contributions from David Suzuki Foundation Senior Editor Ian Hanington.
EcoWatch Daily Newsletter
Coca-Cola says it will not phase out its plastic bottles. Roberto Machado Noa / LightRocket / Getty Images
Myakka River State Park outside of Sarasota, Florida on Dec. 30, 2016. The park is a small preserve of rare protected habitat along Florida's Gulf Coast, a region that has seen intense development and population growth. Andrew Lichtenstein / Corbis via Getty Images
Today, the Trump administration will finalize its replacement for the Obama-era Waters of the United States (WOTUS) rule in a move that will strip protections from more than half of the nation's wetlands and allow landowners to dump pesticides into waterways, or build over wetlands, for the first time in decades.
"It would be great to see all the candidates join Elizabeth Warren in taking the No Big Ag Money Pledge," said Citizens Regeneration Lobby's Alexis Baden-Mayer.
Peter Blanchard
/ Flickr / ric (CC BY 2.0)
Food system justice and environmental advocates on Wednesday urged all Democratic presidential hopefuls to follow in the footsteps of Sen. Elizabeth Warren in signing a pledge rejecting campaign cash from food and agribusiness corporations.
A new study shows the impact Native Americans had on landscapes was "small" compared to what followed by Europeans. The findings provide important takeaway for
conservation
in New England today, seen above in a view of areas surrounding Rangeley Lakes in Maine. Cappi Thompson / Moment / Getty Images
There's a theory going around that Native Americans actively managed the land the lived on, using controlled burns to clear forests. It turns out that theory is wrong. New research shows that Native Americans barely altered the landscape at all. It was the Europeans who did that, as ZME Science reported.