This website uses cookies to ensure you get the best experience while browsing it. By clicking 'Got It' you're accepting these terms.
Teen Activist Walks Across America for Climate Action
Sep. 19, 2014 01:44PM EST
Climate
Are you tired of hearing how apathetic young people are? Then listen to Kelsey Juliana.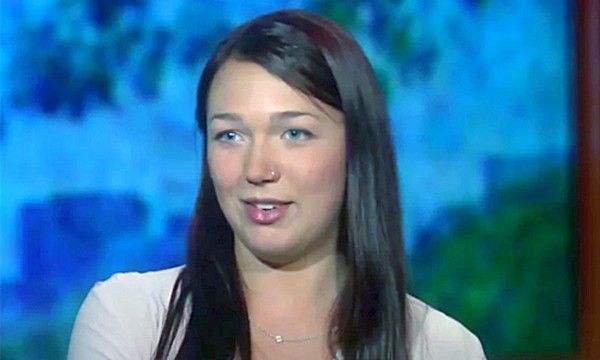 Her parents met in '90s while protesting logging in Oregon's old-growth forests, and she's a chip off the old blocks. Now 18, she's a plaintiff in a lawsuit to force Oregon to act to reduce carbon emissions that are driving climate change.
She'll be in New York City for the People's Climate March but she's in the midst of a longer walk. She's joined other environmental activists in the Great March for Climate Action, which stepped off in Los Angeles on March 1 and winds up in Washington D.C. on Nov. 1. The group is taking a break just as they're crossing the Indiana border into Ohio and taking a bus to New York City to join the march.
Juliana talked to Bill Moyers on this week's edition of Moyers & Company to explain why she's so devoted to saving the planet.
"You don't have to call yourself an activist to act," she says on the segment. "I think that's so important that people my age really get [that] into their heads. As a younger person, I have everything to gain from taking action and everything to lose from not. It's important that youth are the ones who are standing up because of the fact that we do have so much to lose. We don't need to only look at ecology. We can look at it as, 'Why do I care about climate change? Because I want to be able to do things. Because I want to ensure my children will be able to do things.'"
YOU MIGHT ALSO LIKE
The People's Climate March: A Time Where 'We' Can Make a Difference
Naomi Klein on Democracy Now! Discussing Capitalism vs. the Climate
Josh Fox: It's Easy to Switch to Renewable Energy
EcoWatch Daily Newsletter
Large food companies are following in the footsteps of fast-food restaurants such as Burger King and KFC by offering meat alternatives. Getty Images
By Elizabeth Pratt
Hormel, Kellogg's, and Kroger are among the large companies now planning to offer "fake meat" products at grocery stores.
Experts say the trend toward plant-based meats coincides with consumers' desires to eat less meat.
However, experts urge consumers to closely check package labels as a product isn't necessarily healthy just because it's described as plant-based.
In grocery stores and fast-food outlets around the U.S., a revolution is taking place.
Colombia rainforest. Marcel Oosterwijk / CC BY-SA 2.0
Many of us think of the Amazon as an untouched wilderness, but people have been thriving in these diverse environments for millennia. Due to this long history, the knowledge that Indigenous and forest communities pass between generations about plants, animals and forest ecology is incredibly rich and detailed and easily dwarfs that of any expert.
picture-alliance / Newscom / R. Ben Ari
By Wesley Rahn
Plastic byproducts were found in 97 percent of blood and urine samples from 2,500 children tested between 2014 and 2017, according to a study by the German Environment Ministry and the Robert Koch Institute.

Pexels
Medically reviewed by Daniel Bubnis, MS, NASM-CPT, NASE Level II-CSS
Hot yoga has become a popular exercise in recent years. It offers many of the same benefits as traditional yoga, such as stress reduction, improved strength, and flexibility.
Lara Hata / iStock / Getty Images
By SaVanna Shoemaker, MS, RDN, LD
Rice is a staple in many people's diets. It's filling, inexpensive, and a great mild-tasting addition to flavorful dishes.
An image of the trans-alaskan oil pipeline that carries oil from the northern part of Alaska all the way to valdez. This shot is right near the arctic national wildlife refuge. kyletperry / iStock / Getty Images Plus
The Trump administration has initialized the final steps to open up nearly 1.6 million acres of the protected Alaskan National Wildlife Refuge to allow oil and gas drilling.