This website uses cookies to ensure you get the best experience while browsing it. By clicking 'Got It' you're accepting these terms.
A USGS map showing the location of a 6.5 magnitude quake that shook Idaho Tuesday evening. USGS
Idaho residents were rattled Tuesday evening by the biggest earthquake to shake the state in almost 40 years.
The Little Goose Dam on the Snake River near Starbuck, Washington. U.S. Army Corps of Engineers
By Jodi Helmer
Each year, millions of tons of grain make their way along what was once one of our wildest river systems, the Columbia-Snake River. Four dams — the Lower Granite, Little Goose, Lower Monumental and Ice Harbor — erected between 1955 and 1975, ease the way for massive barges bound for ports on the West Coast, and ultimately, markets in Asia. Soybeans, wood products, mineral bulks, and automobiles also travel the river by barge. But outnumbering all other cargo is the soft white wheat grown by farmers from 11 states.
EcoWatch Daily Newsletter
This Sept. 19, 2018 photo shows the last standing building above the Yellow Pine Pit open-pit gold mine in the Stibnite Mining District in central Idaho where a company hopes to start mining again. Riley Bunch / Idaho Press
The Trump administration allowed a mining company to write its own report for how proposed mines in Idaho would affect protected species in the area, the AP reports.
iStock
For millennia, human beings have gazed into the firmament and been awed by the thousands of stars, galaxies, nebulae and other cosmic wonders visible to the naked eye. But in recent generations, much of humanity has become divorced from these marvels. Today, at least 80 percent of people living in the United States and Europe are so inundated with light pollution that they can't even see our own Milky Way, let alone our neighboring galaxies like Andromeda.
The Idaho House Education Committee voted 12-4 Wednesday on a motion to strip references to human-caused climate change in the state's proposed new science education standards.
The motion, proposed by Rep. Scott Syme, R-Caldwell, strikes a section* from the Idaho Content Standards that includes the language: "energy and fuels are derived from natural resources and their uses affect the environment." Several paragraphs of "Supporting Content"** that delves further into climate science were deleted as well.
By Brett Walton
State of the State speeches are where governors sketch their legislative priorities and report on the overall health of their dominions. The state of the state is almost always "strong" and water issues are occasionally mentioned.
Below are summaries of the governors' references to water, climate and the environment.
Lawmakers in Idaho have approved new K-12 science standards that do not reference the established science of climate change and the impact of human activity on the environment.
The Feb. 9 vote from the House Education Committee came mostly down party lines. According to Idaho Ed News, 11 Republicans on the panel approved the proposed slate of science standards after five paragraphs* mentioning the topics were removed from the initial draft. The committee's three Democrats voted against removing the climate change language.
The omitted language includes, "Ask questions to clarify evidence of the factors that have caused the rise in global temperatures over the past century," and "human activity is also having adverse impacts on biodiversity through overpopulation, overexploitation, habitat destruction, pollution, introduction of invasive species and climate change."
The language comes from the Next Generation Science Standards, which has been adopted by at least 18 states and the District of Columbia. The standards, which identify the science all K-12 students should know, were developed by 26 states and a number of national science and educational groups.
But Republican Rep. Scott Syme said the initial draft of new state science standards did not teach "both sides of the debate."
"I really didn't want to scrap everything they had done, just some," Syme said. "Actually most of these (rejected paragraphs) deal with three areas and didn't seem to me to present both sides of the picture."
House Assistant Minority Leader Ilana Rubel criticized the committee's decision.
"Not only do we owe it to our children to teach them 21st century science, but we owe it to the farmers, foresters and citizens of Idaho to take this issue seriously and not bury our heads in the sand," she said in a statement.
Committee members in favor of removing the language said that local school officials could still teach global warming to students even if there are new state standards.
"This is not about curriculum," Republican Rep. Ryan Kerby explained to the Associated Press. "If a school district wants to teach the dickens out of global warming, have at it."
Only one Republican on the committee, Rep. Paul Amador, favored the standards as originally written.
"While I appreciate teaching both sides, I think this was a very transparent process where we relied on our highly qualified educators," he said.
According to Idaho Ed News, "Technically, the committee approved a temporary rule including the new science standards. When the Legislature adjourns, the new standards will take effect, without the climate change language. Then, SDE and State Board officials will develop a permanent rule. ... [I]t appears likely state officials will draft new language to replace the references to climate change. Legislators would review the standards again in 2018."
*Here is the full text of the rejected paragraphs removed from the science standards:
ESS3-MS-5. Ask questions to clarify evidence of the factors that have caused the rise in global temperatures over the past century.

Further Explanation: Examples of factors include human activities (such as fossil fuel combustion, cement production, and agricultural activity) and natural processes (such as changes in incoming solar radiation or volcanic activity). Examples of evidence can include tables, graphs, and maps of global and regional temperatures, atmospheric levels of gases such as carbon dioxide and methane, and the rates of human activities. Emphasis is on the major role that human activities play in causing the rise in global temperatures.
ESS3.C: Human Impacts on Earth Systems
Human activities have altered the biosphere, sometimes damaging or destroying natural habitats and causing the extinction of other species. But changes to Earth's environments can have different impacts (negative and positive) for different living things.(ESS3-MS-3)
Typically as human populations and per-capita consumption of natural resources increase, so do the negative impacts on Earth unless the activities and technologies involved are engineered otherwise. (ESS3-MS-3, ESS3-MS-4)
Human activities (such as the release of greenhouse gases from the burning of fossil fuel combustion) are major factors in the current rise in Earth's mean surface temperature. Other natural activities (such as volcanic activity) are also contributors to changing global temperatures. Reducing the level of climate change and reducing human vulnerability to whatever climate changes do occur depend on the understanding of climate science, engineering capabilities, and other kinds of knowledge, such as understanding of human behavior and on applying that knowledge wisely in decisions and activities. (ESS3-MS-5)
LS4.D: Biodiversity and Humans
Biodiversity is increased by the formation of new species (speciation) and decreased by the loss of species (extinction). (LS2-HS-7)
Humans depend on the living world for the resources and other benefits provided by biodiversity. But human activity is also having adverse impacts on biodiversity through overpopulation, overexploitation, habitat destruction, pollution, introduction of invasive species, and climate change. Thus sustaining biodiversity so that ecosystem functioning and productivity are maintained is essential to supporting and enhancing life on Earth. Sustaining biodiversity also aids humanity by preserving landscapes of recreational or inspirational value. (LS2-HS-7, LS4-HS-6.)
ESS2.D: Weather and Climate
Current models predict that, although future regional climate changes will be complex and varied, average global temperatures will continue to rise. The outcomes predicted by global climate models strongly depend on the amounts of human-generated greenhouse gases added to the atmosphere each year and by the ways in which these gases are absorbed by the ocean and biosphere. (ESS3-HS-6)
Gray wolves and coyotes are under threat again in Idaho. Yesterday wrapped up a four-day "wolf massacre," as Lisa Kauffman, Idaho director for the Humane Society of America, calls this now annual event. An organization which calls itself Idaho for Wildlife put on a hunting derby, dubbed "Predator Hunting Contest and Fur Rendezvous," where from Jan. 1 to Jan. 4 more than 125 hunters competed for $1,000 cash prizes for most coyotes and wolves killed.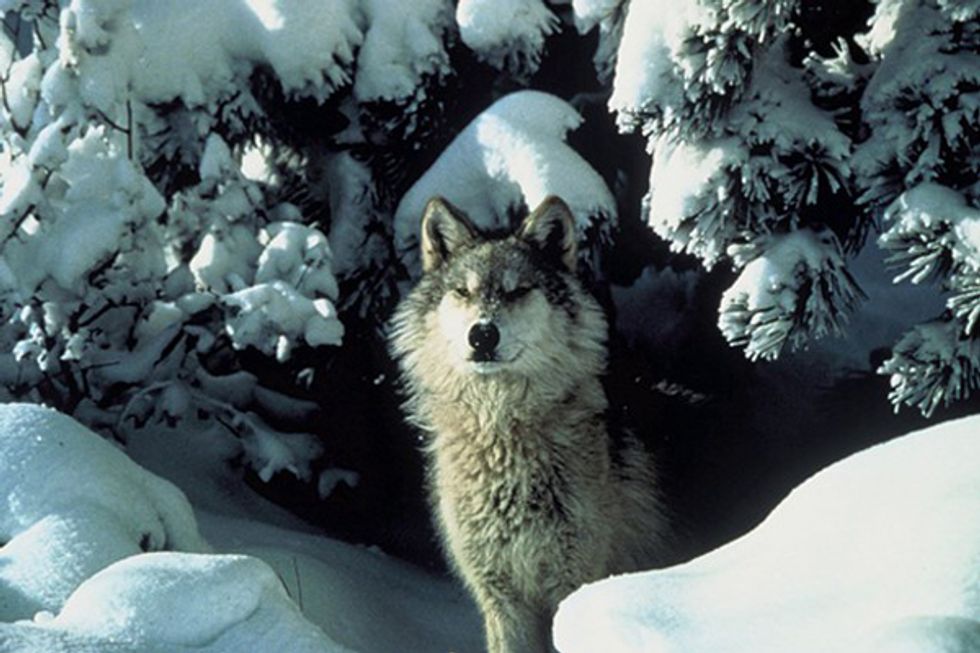 Idaho for Wildlife claims to be "dedicated to the preservation of Idaho's wildlife" and aims to "fight against all legal and legislative attempts by the animal rights and anti-gun organizations who are attempting to take away our rights and freedoms under the Constitution of the United States of America." Steve Alder, executive director of Idaho for Wildlife, said "the event ... is geared at controlling the local predator population and teaching kids and families hunting and survival skills. And yes, children as young as 10 are encouraged to participate. "We tailor it around this time of year for family, to let the kids get out to learn to hunt, gun safety and survival skills," said Alder.
Needless to say, the event draws intense criticism. Though participants claim they are keeping predators in check, money seems to play a big role in the derby. Hunters can sell a wolf pelt for up to $600, and a taxidermied mount of a wolf or coyote is a highly prized item. In response to 50,000 complaints against the derby and a lawsuit from the Center for Biological Diversity, Advocates for the West, Western Watersheds Project and Project Coyote, the Bureau of Land Management (BLM) revoked its permit to the group to the use of land. When the BLM pulled its permit, it removed 3 million acres of public land from the contest. Still, hunters used U.S. Forest Service land and private land. And nothing stopped hunters from entering Bureau of Land Management land and killing coyotes or wolves; those kills just did not count for hunters in the derby.
According to event organizers, about two dozen coyotes were killed and no wolves as of yesterday afternoon. Wolf-hunting is legal in Idaho, which offers five permits to kill per hunter, plus five more for trappers, despite the fact that wolves were only removed from the endangered species list in 2011. Not only is it legal, but the state even sets aside $400,000 in funds to kill roughly 500 wolves, leaving just 150 in the entire state. Idaho for Wildlife can hardly say they are protecting the state's wildlife when they are hunting an animal for sport that was only taken off of the endangered species list a few years ago. Kauffman hits the nail on the head when she says "Rewarding shooters, including young children, with prizes takes us back to an earlier era of wanton killing that so many of us thought was an ugly, ignorant and closed chapter in our history."
YOU MIGHT ALSO LIKE
GOP Agenda Promises Worst Attack on Environmental Protections in Decades
10 Animal Species That Could Vanish in 2015 if We Don't Act Now
Yesterday, the U.S. Department of Agriculture (USDA) Secretary Tom Vilsack announced more than seven million dollars in funding to support research on the profitability of small and medium-sized family farms, including their potential role in building local and regional systems. This announcement came amidst a flurry of other USDA news and program announcements in support of small farmers.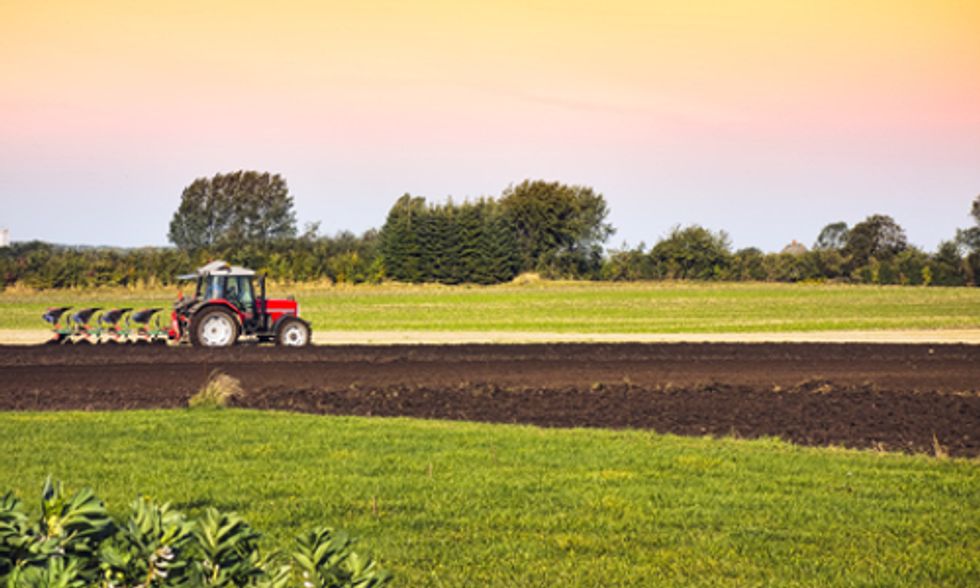 Oklahoma State University will evaluate the role of small and mid-size farms and their impact in local and regional food systems. Photo courtesy of Shutterstock
These grants were awarded through the Agriculture and Food Research Initiative (AFRI), which is administered by the National Institute of Food and Agriculture (NIFA)—USDA's intramural grant-making agency related to agricultural research, education and extension. The small and medium-sized family farm subprogram within AFRI was added over a decade ago following a campaign by National Sustainable Agriculture Coalition (NSAC) backed by a variety of members of Congress.
AFRI is USDA's largest competitive research grants program, with an annual budget of $274 million in Fiscal Year (FY) 2013 and $316 million for FY14. And while the awards announced this week are a small portion of AFRI's total program funding levels, the research funded by these grants will nonetheless have significant impact on our understanding of how small and medium-sized farms can remain economically viable amidst the changes in our current agricultural landscape.
For 2013, AFRI's Small and Medium-Sized Farm program focuses on research, education and extension projects that develop new ideas on how to increase the viability and competitiveness of small and medium-sized dairy, poultry, livestock, crop and commodity operations. This includes developing strategies to increase market access; developing efficient local and regional food systems; and assessing the impacts of changes in input costs, markets and credit on farm entry, transition and the economic viability of small farms.
In total, 10 research grants were awarded for FY13, including several grants that focus on how small and mid-scale farms can contribute to local and regional food systems and increase profitability through more environmentally sustainable production systems. Some projects funded in these areas include:
Michigan State University's Center for Regional Food Systems (an NSAC member) will lead a project focusing on the development of profitable Michigan-based meat and livestock value chains supplying local and regional markets. This research will expand the Center's Livestock Work Group, as will another research project funded on the production and supply side strategies for a local, Michigan grass-finished beef production system. Another MSU grant will examine business networks for food hubs in Michigan and Missouri and is tied to the Center's Michigan Food Hub Network.
In Idaho, researchers at the University of Idaho will investigate ways to overcome constraints in serving local and regional markets in the Intermountain West, given its vast geography and often large distances between producers and consumers. Research will focus on identifying strategies for aggregation, storage, processing and distribution for small and medium-sized farmers to access local and regional vegetable and livestock markets.
Researchers at the University of Illinois in Urbana-Champaign will support research, education and outreach for designing and implementing more sustainable agroecosystems in the Upper Sangamon River Watershed (a typical region of the Midwest primarily dominated by corn and soybeans) by focusing on local food and biomass production for small farmers in the region.
Oklahoma State University will evaluate the role of small and mid-size farms and their impact in local and regional food systems. Specifically, this project will assess the economic development benefits that can be derived from more localized food systems.
Researchers at the University of Wisconsin will work with small and mid-sized diversified vegetable farms in Wisconsin who are selling into multiple local and regional food markets in order to develop strategies to help them identify better balances between diversification and specialization in the crops grown on their farms.
In Vermont, researchers at the University of Vermont will assist decision-making by rural farm families to increase the sustainability and competitiveness of small and medium-sized farms, to strengthen the local economy with sustainable food production through the adoption of innovative and environmentally sustainable farming practices.
Kentucky State University researchers and extension agents will work with small, limited resources, socially disadvantaged, beginner and women farmers through workshops, meetings, one-on-one education and Extension Agent training in order to increase the efficiency and utilization of these farmers across the state.
Applications for the next round of funding for FY 2014 were due earlier this week, and awards are not expected to be announced until later this year.
To see a list of complete projects for 2013, click here.
——–
YOU MIGHT ALSO LIKE
5 Dangerous Substances Big Ag Pumps Into Your Meat
Saving the World One Farm at a Time
How Buying Local Food Grows Local Economies
——–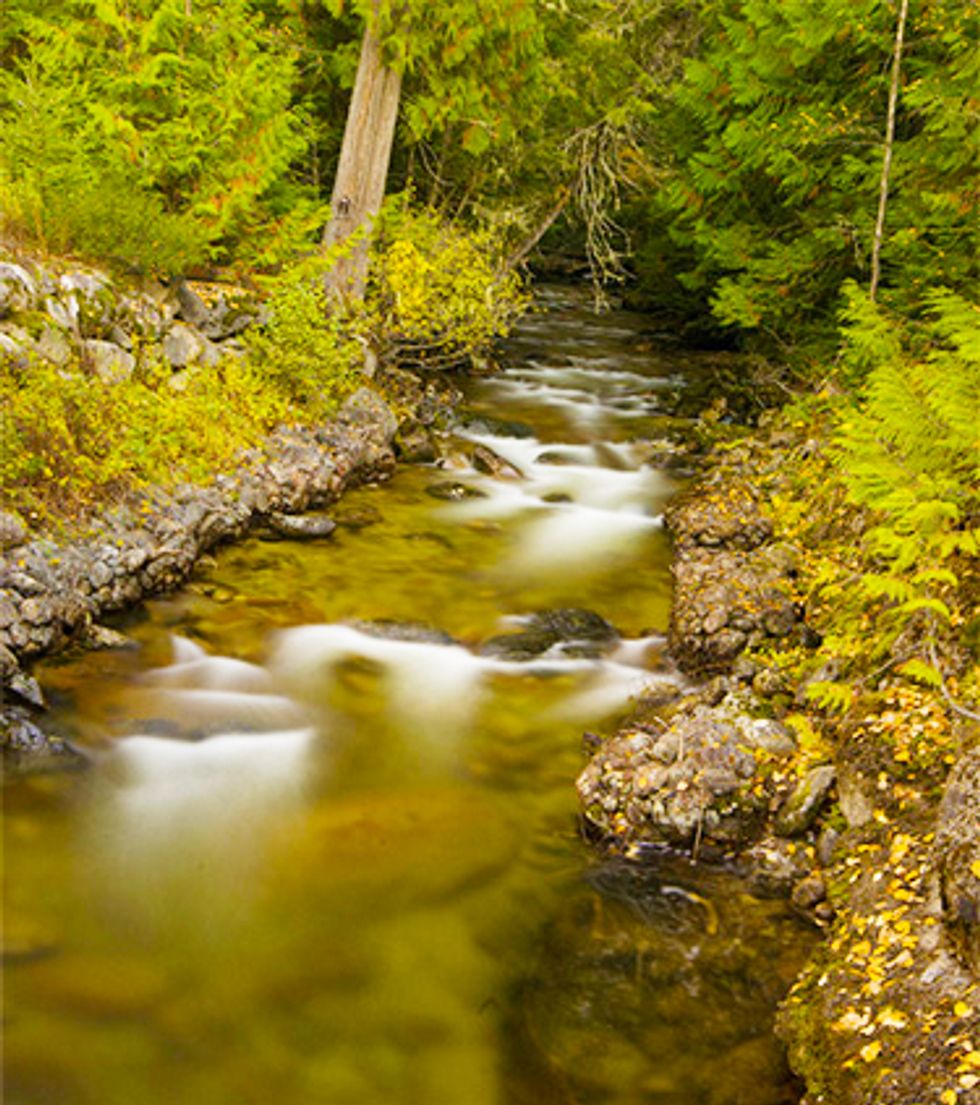 Some of Greater Yellowstone's most pristine waters received good news yesterday when the U.S. Environmental Protection Agency (EPA) announced an about-face on Idaho's request to skirt environmental regulations on its highest-quality waters.
In retracting its approval of Idaho's so-called de minimis rule, the EPA cited the Clean Water Act in agreeing with the Greater Yellowstone Coalition (GYC) that the Idaho rule posed too much of a threat to the state's purest waterways. The rule allowed industries to pollute high-quality rivers and lakes without state or public review.
The decision will protect all waters of the state, including streams negatively impacted by southeast Idaho's phosphate mining industry, which has sought to avoid review of its degrading practices. The EPA pointed out that it is especially inappropriate to apply the rule to such "bio-accumulatives" as selenium—a deadly byproduct of phosphate mining—because the toxic chemical accumulates not only in waters but in the air, plants and food as well.
When the EPA approved Idaho's de minimis rule in 2012, Earthjustice filed suit on behalf of GYC. Rather than defending its rule before a federal court, EPA went back to the drawing board and emerged with today's decision, which reversed the agency's prior approval.
"EPA's decision protects Idaho's most pristine water bodies against a 'death by a thousand cuts' from toxic chemicals that can accumulate to create a big pollution problem," said Earthjustice attorney Laura Beaton. "Going forward, no one may pollute the state's cleanest waters without an in-depth review—and that's just common sense, which is desperately needed if we want our waters to be clean and safe."
"This is a big win for Idaho's waters. We are happy that EPA has done its job here in taking a serious look at the issue of bio-accumulative chemicals, including selenium," said Andrea Santarsiere, Idaho legal associate for GYC in Idaho Falls. "Applying a de minimis rule to such pollutants doesn't make sense, and EPA eventually agreed with us on that point."
Visit EcoWatch's CLEAN WATER ACT pages for more related news on this topic.
——–