Taylor Energy spill seen from space in 2017.
SkyTruth
The U.S. Coast Guard has ordered Taylor Energy Co. to clean and contain a 14-year chronic oil spill in the Gulf of Mexico or face a fine of $40,000 a day.
Environmentalists had warned about the unrelenting leak for years after the Gulf Restoration Network and the watchdog group SkyTruth discovered oil slicks via satellite imagery while investigating the BP Deepwater Horizon spill in 2010.
The environmental catastrophe was brought to national attention last month when The Washington Post reported that Taylor's former production site is releasing up to 700 barrels (29,400 gallons) of oil per day into the gulf and could eventually surpass the Deepwater Horizon spill as the largest offshore disaster in U.S. history.
The massive spill and ongoing oil pollution in the gulf's waters was even the subject of a recent episode of the show "Patriot Act" hosted by Hasan Minhaj.
Check out this clip featuring SkyTruth's work tracking the Taylor Energy spill and oil pollution throughout the Gul… https://t.co/2zB0zzudka

— SkyTruth (@SkyTruth)1542060629.0
On Oct 23, a day after the Post's report was published, the U.S. Coast Guard ordered Taylor to stop the leak, WWL-TV New Orleans was first to report. Taylor was ordered to "institute a … system to capture, contain, or remove oil" or face the $40,000-per-day penalty, according to details of the order published by The Washington Post on Tuesday.

The spill stems from a Taylor-owned production platform located 12 miles off the coast of Louisiana that was toppled by an underwater mudslide caused by Hurricane Ivan in 2004.
Left unchecked, the discharge could continue for another 100 years or more until the oil in the underground reservoir is depleted, a government agency warns.
So far, the Taylor site has spewed an estimated 1.5 million barrels to 3.5 million barrels of oil into gulf waters, which could surpass the 4 million barrels released from the BP blowout, the Post reported.
After 14 years, the @USCG says an ongoing #oilspill in the #GulfofMexico needs to be contained: "The worst-case est… https://t.co/OXqLbHwzPp

— Rocky Kistner (@Rocky Kistner)1542733953.0
Taylor balked at the government's order. "The inflated volumes are completely inconsistent with the scientific record built over a decade by the world's leading scientists, including those regularly relied upon by the government," a company spokesperson told the Post.
The energy firm once claimed the leak was as little as 2 gallons of oil per day until a 2015 Associated Press investigation revealed evidence that the leak was much worse than the company publicly reported.
The Coast Guard told Taylor that "the worst-case estimate of the daily volume of release far exceeds previous estimates and is in the order of hundreds of barrels per day."
Dustin Renaud, communications director for the Gulf Restoration Network, told NOLA.com | Times-Picayune that the government order is long overdue.
"The time to clean this up was 14 years ago," he said. "Taylor Energy has shown nothing but negligence all this time."
BREAKING: Coast Guard ordered Taylor Energy to create and deploy an oil containment device over their 14 year old o… https://t.co/S2YhjGlJme

— Healthy Gulf (@Healthy Gulf)1542742530.0
Taylor and federal officials have established a $666 million trust to pay for the leak response. Although the company has spent hundreds of millions trying to halt the flow, it has proven difficult to cap the affected wells that are deep underwater and buried beneath 100 feet of mud.
Taylor has plugged only nine of the 28 wells at its platform, the Post reported.
Meanwhile, Taylor has mostly ceased to exist as a company. President William Pecue wants to recover $450 million of the trust, arguing the spill cannot be contained.
"I can affirmatively say that we do believe this was an act of God under the legal definition," Pecue said in 2016.
The Coast Guard's order comes as the Trump administration plans to open up U.S. coastal waters to offshore drilling and as hurricanes are predicted to become more destructive due to climate change.
The Largest U.S. #Oil Spill You've Probably Never Heard of Is Still Leaking After 14 Years @skytruth… https://t.co/2zcNw2GmUG

— EcoWatch (@EcoWatch)1540237214.0
Correction: Since the publication of this post, EcoWatch has learned that WWL-TV New Orleans' David Hammer was the first to report news of the U.S. Coast Guard's order. The article has been updated to include this information.

From Your Site Articles
Related Articles Around the Web
EcoWatch Daily Newsletter
The Great Australian Bight is home to one of only two southern right whale calving grounds in the world. Greenpeace / Jaimen Hudson
Equinor, Norway's state oil company formerly known as Statoil, has faced criticism from environmentalists over its plans to drill the Great Australian Bight off the country's southern coast. A potential spill in the area would threaten the ecosystem and endanger the largest breeding populations of endangered southern right whales in the world.
Such fears are now confirmed if a blowout should actually occur, according to a leaked draft Oil Pollution Emergency Plan authored by Equinor and obtained by Greenpeace's Australia Pacific branch.
In a "worst credible case discharge" scenario—which involves a "loss of well control" and subsea releases of crude oil for more than 100 days—the spill could impact Australia's entire southern coast and even reach as far north as Sydney, the document shows.
This map shown in this tweet is based on Equinor's modeling of 100 different spills in the Great Australian Bight between the October to May drilling season.
Oil spill in Great Australian Bight could reach as far as #Sydney, leaked #environment plan show… https://t.co/3WIS35qil8

— Eugene Boisvert (@Eugene Boisvert)1542148981.0
"This leak should be the final nail in the coffin of Bight oil drilling," Greenpeace Australia Pacific senior campaigner Nathaniel Pelle said in a press release. "Not only does it show that oil could drench a previously unimaginable area that would include iconic beaches such as Bondi and Manly, it also shows that oil companies have no plan for stopping such a leak should it occur."
Not only is the Great Australian Bight a significant southern right whale calving grounds, it's a feeding area for blue whales, humpback whales, orcas, sea lions and is one of Australia's most important fisheries, Greenpeace says.
Equinor's map shows how far an oil spill could spread in 60 days after the flow of oil was stopped by drilling a relief well to kill the impacted well. Under the worst case scenario, a "loss of well control" will release an average of 6,739 cubic meters of oil per day until the well is killed on day 102.
Equinor plans to drill for oil off South Australia's Eyre Peninsula using similar plans abandoned by BP and Chevron, according to ABC Australia.
Greenpeace noted that the leaked document comes just days after the Australian regulator NOPSEMA released BP's Well Operations Management Plan, which showed that an oil spill in the Great Australian Bight could release more than twice the amount of crude oil that entered the Gulf of Mexico after the Deepwater Horizon disaster.
THIS IS HUGE! #BP Abandons Drilling in the Great Australian Bight https://t.co/GQUjqtD5nO @greenpeaceusa @greenpeace @GreenPeaceAUS @350

— EcoWatch (@EcoWatch)1476196098.0
What's more, the safety equipment would be unusable for more than a third of the year due to high waves, Greenpeace determined.
"BP's plan showed that not only would the high waves of the Bight make the use of a capping stack impossible but they also said it was 'highly unlikely' a second rig could be found to drill a relief well and 'kill' the leak," Pelle explained.
The BP plan said that a capping stack cannot be used in seas above 3.5 meters. Greenpeace obtained data from the Australian bureau of meteorology that said the sea-state is above 3.5 meters 33.6 percent of the year.
Equinor Australia country manager Jone Stangeland told ABC Australia the leaked document was part of an unfinished environment plan distributed to state governments.
He explained that the map was "based on an extremely unlikely worst-case event, simulated 100 times in different weather conditions and without any response action taken."
"The images don't represent an actual scenario, but the combination of 100 different extremely unlikely worst-case scenarios," he added. "For Equinor, no oil spills are acceptable, and we will not go ahead until we are convinced we can drill safely."
Disastrous BP Oil Spill 'Flattened' Microbe Biodiversity in Gulf https://t.co/DuaZkGRN9u @NRDC @UCSUSA @350 @foe_us @greenpeaceusa

— EcoWatch (@EcoWatch)1530283164.0
From Your Site Articles
Related Articles Around the Web
waterlust.com / @tulasendlesssummer_sierra .
Each product featured here has been independently selected by the writer. If you make a purchase using the links included, we may earn commission.
The bright patterns and recognizable designs of Waterlust's activewear aren't just for show. In fact, they're meant to promote the conversation around sustainability and give back to the ocean science and conservation community.
Each design is paired with a research lab, nonprofit, or education organization that has high intellectual merit and the potential to move the needle in its respective field. For each product sold, Waterlust donates 10% of profits to these conservation partners.
Eye-Catching Designs Made from Recycled Plastic Bottles
waterlust.com / @abamabam
The company sells a range of eco-friendly items like leggings, rash guards, and board shorts that are made using recycled post-consumer plastic bottles. There are currently 16 causes represented by distinct marine-life patterns, from whale shark research and invasive lionfish removal to sockeye salmon monitoring and abalone restoration.

One such organization is Get Inspired, a nonprofit that specializes in ocean restoration and environmental education. Get Inspired founder, marine biologist Nancy Caruso, says supporting on-the-ground efforts is one thing that sets Waterlust apart, like their apparel line that supports Get Inspired abalone restoration programs.
"All of us [conservation partners] are doing something," Caruso said. "We're not putting up exhibits and talking about it — although that is important — we're in the field."
Waterlust not only helps its conservation partners financially so they can continue their important work. It also helps them get the word out about what they're doing, whether that's through social media spotlights, photo and video projects, or the informative note card that comes with each piece of apparel.
"They're doing their part for sure, pushing the information out across all of their channels, and I think that's what makes them so interesting," Caruso said.
And then there are the clothes, which speak for themselves.
Advocate Apparel to Start Conversations About Conservation
waterlust.com / @oceanraysphotography
Waterlust's concept of "advocate apparel" encourages people to see getting dressed every day as an opportunity to not only express their individuality and style, but also to advance the conversation around marine science. By infusing science into clothing, people can visually represent species and ecosystems in need of advocacy — something that, more often than not, leads to a teaching moment.

"When people wear Waterlust gear, it's just a matter of time before somebody asks them about the bright, funky designs," said Waterlust's CEO, Patrick Rynne. "That moment is incredibly special, because it creates an intimate opportunity for the wearer to share what they've learned with another."
The idea for the company came to Rynne when he was a Ph.D. student in marine science.
"I was surrounded by incredible people that were discovering fascinating things but noticed that often their work wasn't reaching the general public in creative and engaging ways," he said. "That seemed like a missed opportunity with big implications."
Waterlust initially focused on conventional media, like film and photography, to promote ocean science, but the team quickly realized engagement on social media didn't translate to action or even knowledge sharing offscreen.
Rynne also saw the "in one ear, out the other" issue in the classroom — if students didn't repeatedly engage with the topics they learned, they'd quickly forget them.
"We decided that if we truly wanted to achieve our goal of bringing science into people's lives and have it stick, it would need to be through a process that is frequently repeated, fun, and functional," Rynne said. "That's when we thought about clothing."
Support Marine Research and Sustainability in Style
To date, Waterlust has sold tens of thousands of pieces of apparel in over 100 countries, and the interactions its products have sparked have had clear implications for furthering science communication.
For Caruso alone, it's led to opportunities to share her abalone restoration methods with communities far and wide.
"It moves my small little world of what I'm doing here in Orange County, California, across the entire globe," she said. "That's one of the beautiful things about our partnership."
Check out all of the different eco-conscious apparel options available from Waterlust to help promote ocean conservation.
Melissa Smith is an avid writer, scuba diver, backpacker, and all-around outdoor enthusiast. She graduated from the University of Florida with degrees in journalism and sustainable studies. Before joining EcoWatch, Melissa worked as the managing editor of Scuba Diving magazine and the communications manager of The Ocean Agency, a non-profit that's featured in the Emmy award-winning documentary Chasing Coral.
An oil-stained beach in Florida following the Deepwater Horizon spill.
Geoff Livingston / Flickr / CC BY-ND 2.0
Last week, President Donald Trump signed an executive order striking a conservation-minded oceans policy that former President Barack Obama signed in the wake of the devastating Deepwater Horizon oil spill in 2010.
A week later, a new study of microorganisms in shipwreck sediment found the BP spill could still have a profound impact on marine life in the Gulf of Mexico, raising fresh alarm about the long-term consequences of any approach to U.S. coastal waters that emphasizes energy extraction over sustainability.
"At the sites closest to the spill, biodiversity was flattened," study lead author and University of Southern Mississippi microbial ecologist Leila Hamdan told The Guardian. "There were fewer types of microbes. This is a cold, dark environment and anything you put down there will be longer lasting than oil on a beach in Florida. It's premature to imagine that all the effects of the spill are over and remediated," she said.
The study, published in Scientific Reports Thursday, looked at shipwrecks because they provide a hard surface, something rare in deep sea environments, acting as artificial reefs where life can flourish. There are 2,000 historic wrecks in the Gulf of Mexico and the researchers examined seven of them.
They found oil residue on two wrecks close to the spill, a German U-boat U-166 and the 19th century wooden sailing ship known as the Mardis Gras Wreck, and noticed reduced biodiversity on those sites compared to other, unimpacted sites.
In fact, researchers found that the unimpacted wrecks had markedly different microbiomes than the surrounding area, while this was not the case on the more impacted wrecks. However, they noted it was possible that the lower depth of the impacted wrecks also played a role.
Researchers took their samples in 2014 but said it was likely based on their observations that deep ocean environments were still impacted by the spill four years later.
The Deepwater Horizon disaster spilled 5 million barrels of oil into the Gulf, 11 to 30 percent of which is still unaccounted for, according to the study. In its immediate aftermath, the spill coated seabirds and cost the fishing industry in the area $94.7 million to $1.6 billion, The Times-Picayune reported.
But Hamdan told The Guardian that the spill's impact on microorganisms could mean it has even greater, long term impacts on the Gulf food web, since they form its foundation.
"We rely heavily on the ocean and we could be looking at potential effects to the food supply down the road," she said. "Deep sea microbes regulate carbon in the atmosphere and recycle nutrients. I'm concerned there will be larger consequences from this sort of event."
And if Trump succeeds in
opening 90 percent of U.S. coasts
to
offshore oil drilling
, this sort of event could become more frequent.
The Q4000 at the Deepwater Horizon accident site. James Davidson / CC BY-NC 2.0
The Trump administration is ignoring advice from the bipartisan commission that investigated the BP Deepwater Horizon disaster as officials move to repeal offshore drilling safety regulations adopted in its aftermath.
Friday is the eighth anniversary of the explosion that killed 11 oil workers and caused more than 210 million gallons of oil to flow uncontrolled into the Gulf of Mexico for more than three months, killing thousands of marine mammals and birds.
"Deepwater Horizon was a deadly reminder that offshore drilling is dangerous. Refusing to learn from this disaster threatens workers, wildlife and coastal communities," said Miyoko Sakashita, oceans program director at the Center for Biological Diversity. "Trump's plans to get rid of safety rules dishonor the dead and ramp up the risk of another catastrophe."
The National Commission on the BP Deepwater Horizon Oil Spill and Offshore Drilling made a series of recommendations in its January 2011 report to President Obama. Only the most significant ones—including a well-control rule that would have prevented the explosion and blowout preventer rule to seal compromised wells—were adopted. They are now being targeted for significant rollbacks by the administration, which is expected to publish revisions in the near future.
Commission co-chairs Bob Graham and William K. Reilly wrote to Interior Secretary Ryan Zinke almost a year ago, shortly after President Trump ordered an expansion of offshore drilling and more industry-friendly rules to govern it, urging restraint in his deregulatory zeal.
"The Commission members hold the unanimous view that weakening or rescinding the Well Control Rule would aggravate the inherent risks of offshore operations, put workers in harm's way, and imperil marine waters in which drilling occurs," they wrote in a May 8, 2017 letter, in which they called that rule "the most broadly important measure to come out of what the Commission learned."
Offshore incidents—including fires, explosions, injuries and the loss of well control (also known as blowouts)—have all steadily declined since 2014, according to data from Bureau of Safety and Environment Enforcement, which was created in the wake of the 2010 disaster. Better regulations and inspections adopted after Deepwater Horizon seem to be paying off, despite the Trump administration's stated desire to rescind them.
Yet the annual number of offshore oil spills (those spilling more than 2,100 gallons of oil, chemicals or drilling mud) has remained high since 2010, when Deepwater Horizon was among nine offshore oil spills. From 2012 through 2017, there was an average of more than 20 serious offshore spills per year, the bureau's data showed. From 2000-2009, spills averaged 17 per year.
That number could dramatically increase in the coming years as the administration tries to expand drilling in almost every U.S. ocean. Based on its draft 2019-2024 outer continental shelf oil and gas program and our analysis of historic federal spill data, oil spills could increase to more than 100 per year. This does not account for catastrophic oils spills like the Deepwater Horizon or a weakening of regulations.
Aging offshore drilling infrastructure and an oil industry more concerned with profits than public safety are likely factors in the high number of annual spills.
As The New York Times reported last month ("Trump Rollbacks Target Offshore Rules 'Written with Human Blood'"), small oil companies backed by private equity firms have bought up older offshore wells in the Gulf and are pushing hard to make them more profitable. These companies had much higher rates of offshore safety violations than the industry average and have publicly pushed the Trump administration to roll back offshore drilling safety regulations.
"Offshore drilling can't be made safe, but they can make it much more dangerous. This is pure greed coupled with an administration that is reckless and willfully ignorant," Sakashita said. "The legacy of Deepwater Horizon shouldn't be just ecological destruction. We need to learn from it."
The spill left the seafloor coated in oil and dispersant chemicals to this day. Studies show dolphins, sea turtles and some fish species are still experiencing problems due to the spill. Yet the Trump administration continues to permit offshore fracking and seismic oil surveys that harm sperm whales and other imperiled species.
Nearly 400,000 Gallons of Oil Spews Into Gulf of Mexico, Could Be Largest Spill Since Deepwater Horizon https://t.co/TIvmO6hNub @Greenpeace

— EcoWatch (@EcoWatch)1508277310.0
From Your Site Articles
Related Articles Around the Web
The damaged oil platform in Lake Pontchartrain, LA after the Oct. 15 explosion. U.S. Coast Guard
LLOG Exploration Company, LLC drastically underestimated the amount of oil its fractured pipeline spilled into the Gulf of Mexico last week.
The oil and gas operator first estimated that it spewed about 340,000 gallons of oil. Now, according to a Coast Guard announcement, the company is now reporting a discharge of 672,000 gallons—about two times the initial estimate.
A report from Bloomberg earlier this week suggested that LLOG's original discharge estimate was already the largest in the U.S. since the 2010 BP disaster which spilled about 210 million gallons of crude into familiar territory.
Nearly 400,000 Gallons of Oil Spews Into Gulf of Mexico, Could Be Largest Spill Since Deepwater Horizon https://t.co/r0wWUcZNm2 @greenpeace

— EcoWatch (@EcoWatch)1508261261.0
The flow has since been contained and cleanup is underway, according to LLOG officials. No shoreline impacts have been reported and there are no reports of personnel injuries.
The Coast Guard said that since the pipeline is 5,000 feet underwater, the oil is likely to be "broken down into small particles and disperse(d) into deep-water currents prior to reaching the surface."

"Multiple daily flights" over the area, along with underwater inspections, have not detected any recoverable oil, the Coast Guard added, but noted that skimming vessels from Clean Gulf Associates and the Marine Spill Response Corporation "remain on standby."
On Monday, the U.S. Bureau of Safety and Environmental Enforcement (BSEE) Gulf of Mexico Region Director Lars Herbst initiated a five-member panel of inspectors, engineers and accident investigators into the oil release.
"BSEE places great emphasis on making certain all oil and gas operations on America's Outer Continental Shelf are safe," Herbst said. "This panel investigation is a critical step in ensuring BSEE determines the cause, or causes, of the incident and develops recommendations to prevent similar events from occurring in the future."
Oil on the surface of the Gulf of Mexico after the 2010 Deepwater Horizon disaster. Julie Dermansky
Last week, a pipe owned by offshore oil and gas operator LLOG Exploration Company, LLC spilled up to 393,000 gallons of oil into the Gulf of Mexico, reminding many observers of the Deepwater Horizon explosion seven years ago that spewed approximately 210 million gallons of crude into familiar territory.
Now, a report from Bloomberg suggests that the LLOG spill could be the largest in the U.S. since the 2010 BP blowout, according to data from the U.S. Bureau of Safety and Environmental Enforcement (BSEE).
While at a much smaller scale than the nation's worst accidental oil spill, the Delta House floating production facility, located about 40 miles southeast of Venice, Louisiana, released between 7,950 to 9,350 barrels starting from Wednesday to Thursday due to a fractured pipeline.
The flow has been contained and cleanup is underway, according to LLOG officials. No shoreline impacts have been reported and there are no reports of personnel injuries, BSEE noted.
On Monday, BSEE Gulf of Mexico Region Director Lars Herbst initiated a five-member panel of inspectors, engineers and accident investigators into the oil release.
"BSEE places great emphasis on making certain all oil and gas operations on America's Outer Continental Shelf are safe," Herbst said. "This panel investigation is a critical step in ensuring BSEE determines the cause, or causes, of the incident and develops recommendations to prevent similar events from occurring in the future."
BP oil spill led to baby dolphin deaths and diseases along the Gulf Coast. Truth Wire
From dead fish to beaches covered in sludge, the immediate damage from an oil spill is easy to see.
But a new study, published this week in the journal Archives of Environmental Contamination and Toxicology (AECT), found that the damage caused by these spills are much wider in scope and can indirectly disrupt the entire aquatic food web.
The 2010 Deepwater Horizon oil spill, which released 134 million gallons of oil into the Gulf of Mexico, killed thousands of marine mammals and contaminated their habitats.
But researchers in the AECT study found that the mass mortalities also led to a dramatic spike in forage fish populations such as menhaden in the years after the blowout.
Menhaden are tiny fish that are prey to a wide range of marine predators such as larger fish, birds and cetaceans such as fin whales and dolphins. With many of their predators gone, these tiny fish were able to quickly multiply.

According to the study, "these releases from predation led to an increase of Gulf menhaden biomass in 2011 to 2.4 million t, or more than twice the average biomass of 1.1 million t for the decade prior to 2010."
"Our discovery suggests that the structure of food webs change after an oil spill, which may be much more damaging to fish and other aquatic fauna than the direct impacts of the spilled oil itself," explained lead researcher Jeffrey Short.

The new analysis "underscores the need to study not just those species obviously affected, but also the entire food web, during oil spill assessments," a press release for the study states.
"While the direct effects of oil spills on ecosystems have been well documented, this new study following the Deepwater Horizon blowout in 2011 provides the first indication that oil spills can alter the nature of entire aquatic food webs," said Peter S. Ross, editor-in-chief of AECT.

BP oil spill led to baby dolphin deaths and diseases along the Gulf Coast. Truth Wire
BP's 2010 Deepwater Horizon explosion that claimed the lives of 11 men, killed numerous dolphins and other marine life, and released millions of barrels of oil and natural gas into the Gulf of Mexico was an environmental disaster. The catastrophe has left far-reaching impacts on the region's economy and ecosystems that continue to this day. This is fact.
But leave it to Rush Limbaugh to alternative fact the BP oil spill, claiming on his radio show this week that it "didn't do any damage" to the environment.
For context, the right-wing radio host—who has apparently said many ridiculous things about the event before—was citing the conservative publication Daily Caller, which recently posted a story titled, "Bacteria Are Eating Most Of The 2010 BP Oil Spill."
The Daily Caller story was based on a new paper published in the Proceedings of the National Academy of Sciences. Researchers from the Lawrence Berkeley National Laboratory in California simulated the conditions of the oil spill in their lab and found a new bacterium that helped break down the oil, suggesting that the same bacteria has gobbled up the oil in the Gulf.
Limbaugh, ignoring the seven years of havoc wrecked by the explosion, said this on his June 28 show:
Do you remember what I said about this? I said that there is oil seeping into the ocean from the ocean floor daily all over the planet. That the ocean has little things in it that eat the oil. That the ocean has a natural cleaning process that actually is part of the food chain, that oil is food for certain creatures that live there. And do you remember how I was pooh-poohed over that? Oh. I mean, the environmentalist wackos and the leftists came after me, "You're not a scientist. You don't know what you're talking about." But they were searching in vain for the oil. They couldn't find it.
I have a story here from The Daily Caller: "Bacteria Are Eating Most Of The 2010 BP Oil Spill." It's another example of being on the cutting edge of societal evolution. "Oil-eating microbes ate most of the oil BP spilled into the Gulf of Mexico in 2010, according to new research by scientists with the Lawrence Berkeley National Laboratory. The study discovered and sequenced the DNA of a new type of natural oil-eating bacteria."
It's exactly what I told you was happening: that there are microbes and creatures in there that literally eat the oil. They feed off of it. "Knowing how oil-eating bacteria behave will help prevent future oil spills from doing as much damage to the environment as the BP spill." The BP spill didn't do any environmental [damage]—that's the whole point! They couldn't find the oil! I know what some of you are—"What about the Exxon Valdez, Rush? What about up there in Alaska where the captain, what—." Well, that was a different body of water than the Gulf of Mexico.
You can read the rest of his rant here or listen to it on MediaMatters.
To clean up the spill, BP cleanup crews released about 1.8 million gallons of chemical dispersants into the Gulf of Mexico, which not only had detrimental consequences on the region's species, but a 2015 Proceedings of the National Academy of Sciences study suggested that the approach backfired.
"The dispersants did a great job in that they got the oil off the surface," University of Georgia marine scientist Samantha Joye, a co-author of the study, told the Associated Press then. "What you see is the dispersants didn't ramp up biodegradation."
Joye also told The Atlantic that 24 to 55 percent of the oil spilled from the Deepwater Horizon rig off the Louisiana coast is unaccounted for and suspects much of it is on the seafloor.
Late last night, a natural gas drilling rig known as Hercules 265 exploded. The rig has now partially collapsed and is burning out of control, too dangerous for firefighters to approach.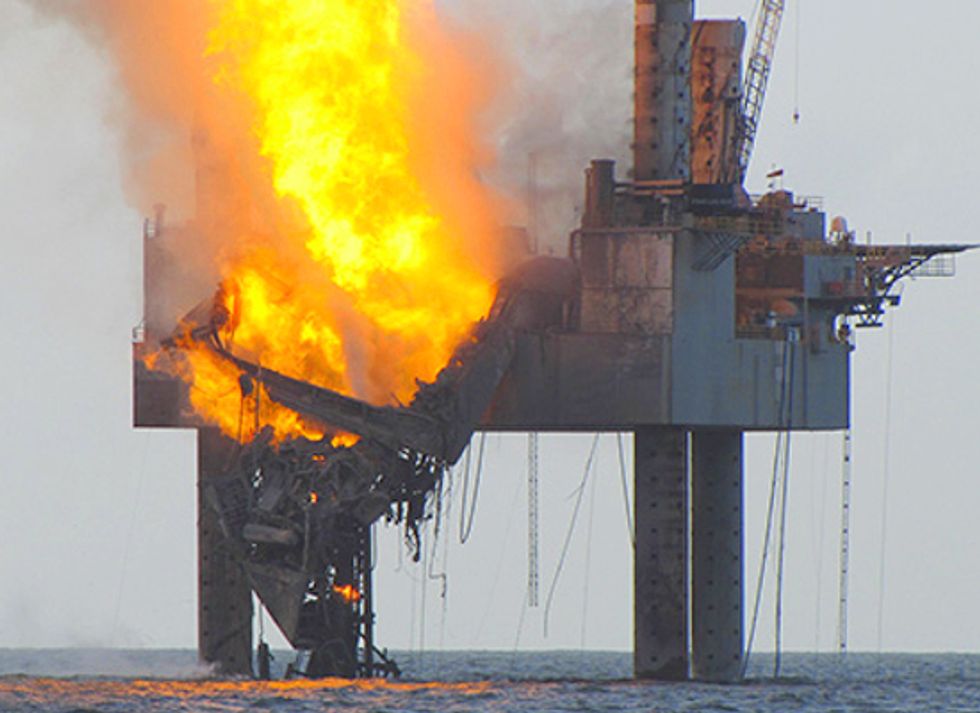 This incident begs the question: if the safety recommendations of the National Commission on the BP Deepwater Horizon Oil Spill had been implemented swiftly, would this accident have occurred at all?
It is particularly notable that the blowout preventer appears not to have worked in this instance, just as is it didn't on the Deepwater Horizon. Whatever the facts of this case turn out to be, accidents like this one are part of a long industry pattern that places profit ahead of communities, local economies and the environment.
There are still many unknowns. For example, we don't know how much gas is being released or if the well is releasing gas below the surface as well as above.
On Wings of Truth flew over the runaway well yesterday, before the fire, and made this video available:
While natural gas is less toxic than crude oil, when released from a well it can contain smaller quantities of volatile petroleum condensates, like kerosene and gasoline. And natural gas alone can have significant impacts on marine species, particularly when the water is warm. Dr. Irene Novaczek writes:
The gas can rapidly penetrate the bodies of fish, doing direct damage to gills, skin, chemoreceptors and eyes, and filling up the gas bladder, making the fish unable to control its buoyancy. … Shellfish are also killed by exposure to gas. Zooplankton and phytoplankton can tolerate higher concentrations of gas than fish or shellfish can (i.e. they die at two–five mg/l).
If all the hydrocarbons are being released above the surface of the Gulf, then the immediate impacts to marine wildlife would be lessened, as the Associated Press reports:
"Gas being discharged now would not necessarily affect the water system of the Gulf proper," said Donald Boesch, president of the University of Maryland's Center for Environmental Science and a member of the federal panel that investigated the BP oil spill. That's because it's likely most of the gas is venting directly into the atmosphere given the fire and shallow depth of the well, he said.
Houston-based Walter Oil & Gas Corp is now looking to drill a relief well to stop the flow of gas, an operation that could take days or even weeks. Thankfully, all 44 workers on board the rig were evacuated safely and there does not appear to be any real potential for a disaster on the scale of the Deepwater Horizon.
Whatever ultimately happens with the Hercules 256, it's clear that it is long past time for Congress and the Obama Administration to reform oil and gas leasing practices and permitting requirements to better safeguard wildlife and the environment.
This not the first wake-up call we have had in the Gulf. Let's hope our nation's leaders don't hit the snooze button this time—as they have so many times in the past.
Visit EcoWatch's BIODIVERSITY and GULF OIL SPILL pages for more related news on this topic.
———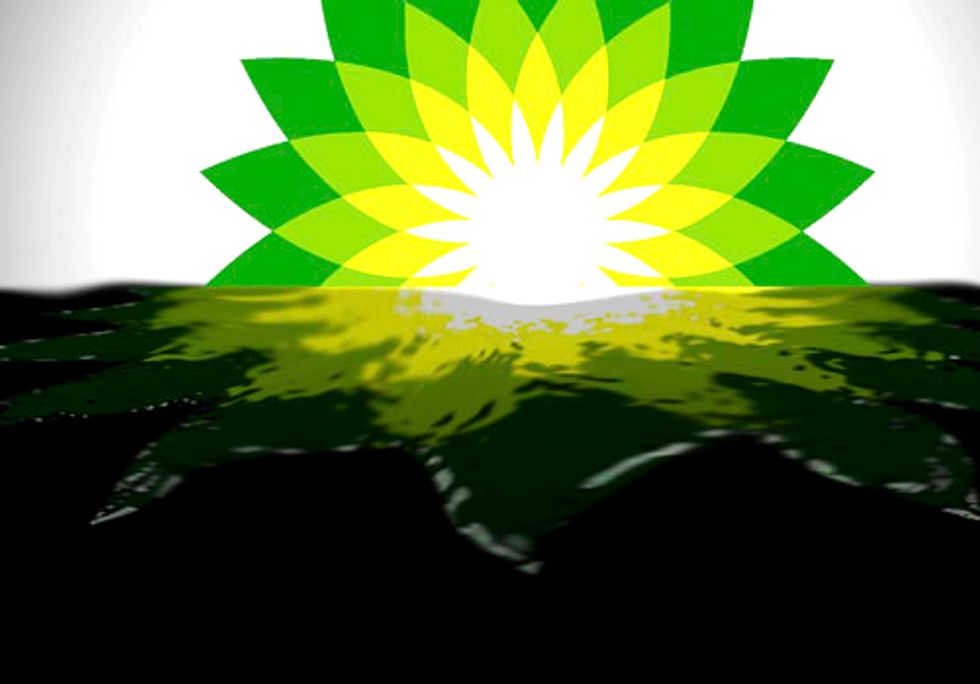 By Andy Rowell
So the trial of the century may not happen after all.
On the morning of Feb. 27, lawyers representing more than 116,000 plaintiffs had been due in court in New Orleans to begin the trial against BP and other defendants resulting from the Deepwater Horizon.
The trial could have lasted two years. Documents in the case run to more than 72 million pages—that makes a pile of paper four-and-a-half miles high.
But the Financial Times is reporting that the two sides could be "close to a possible settlement."
Bloomberg is also reporting that the settlement could be in the region of $14 billion, which is in line with analysts' expectations.
Late Feb. 26, the judge agreed to postpone the trial for a week to see if a pre-trial deal could be done. In a joint statement, BP and the 90 or so plaintiff lawyers said they "working to reach agreement to fairly compensate people and businesses affected by the Deepwater Horizon accident and oil spill."
The trial is now due to begin on March 5th  if no deal is reached.
So is it better for the plaintiffs to try and settle or go to trial? On the one hand, the lesson of history is not great.
Remember the Exxon Valdez? In the decades it took for the case to grind through the court, through numerous appeals it took so long that a third of the original plaintiffs died. At the end they had to settle for about $15,000. In the immediate aftermath of the disaster, Exxon had offered them $50,000.
So the real winner was Exxon (and its fat-cat lawyers), who dragged litigation out for 20 years or so.
However, many industry analysts and experts say a quick settlement is in BP's best interest, especially if it was a "super settlement" that settled all claims including those from the U.S. government and Gulf states. This would free up BP to expand drilling in the U.S. again.
So could a global deal be close that would end the claims together? "Before today, I had almost given up on the possibility of a global settlement before a trial began," Edward Sherman, a professor at Tulane University Law School and specialist in complex litigation told Reuters. "Now, with an extra week, it seems to improve the chances."
What we do know is that the lawyers have already got rich and will get a whole lot richer. For the defendants' lawyers, the case is already a "well-fed cash cow", with BP's legal costs some $1.73bn. The plaintiffs' lawyers who have already racked up a bill that could be higher, looks set to earn billions if there is a settlement, as they receive 30-40 per cent of the damages.
But settling may not be in the interests of the ordinary plaintiffs, who could be denied proper justice and to hear the truth of what really happened on that fateful day.
There is really good reason to go to trial, to determine why the rig exploded, who was at fault, how much oil was really spilled and the real extent of the environmental damage.
One person who intends to be in court if the trial goes head is Sheryl Revette, whose husband husband, Dewey, was one of the 11 rig workers killed in the disaster.
I think she deserves her day in court to see BP in the dock and to find out why her husband died.
For more information, click here.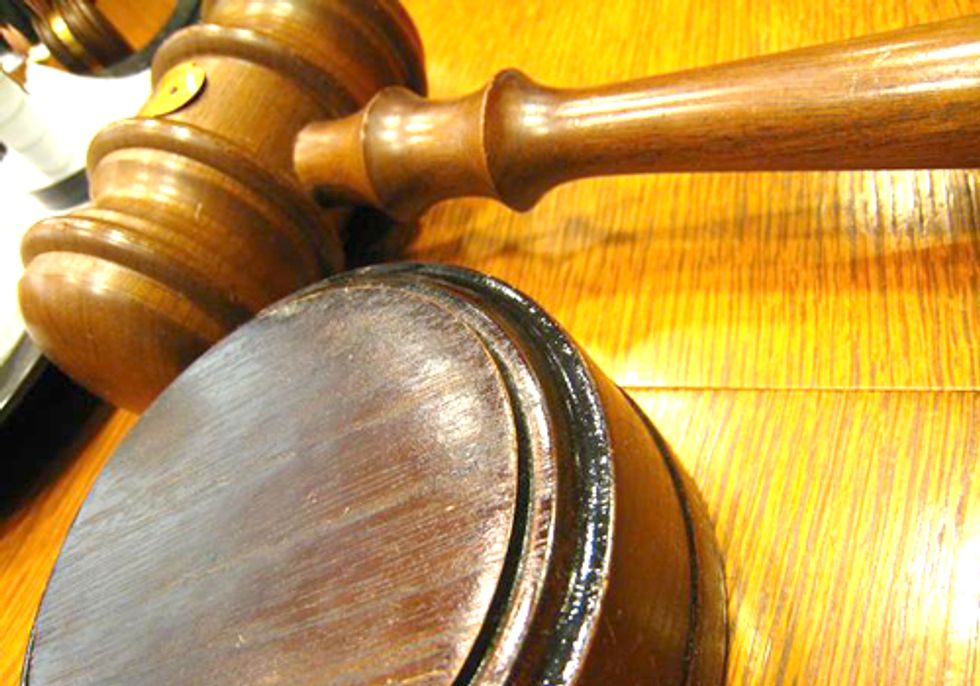 When the massive trial over liability in the 2010 BP Gulf of Mexico oil spill begins in New Orleans on Feb. 27, teams of lawyers will debate what led to the deaths of 11 workers and an oil spill that spewed into the ocean for 86 days. But there's an ugly truth they won't be discussing—Very little has changed regarding governmental oversight of offshore drilling.
Twenty-two months after the start of America's worst environmental catastrophe, which spilled more than 4 million barrels of oil, offshore drilling in the U.S. is essentially as dangerous as it was before BP's Deepwater Horizon exploded. The federal government has since issued only a small number of new safety requirements. The vast majority of recommendations from the various investigative commissions organized following the spill have not been enacted according to a new report by engineer and Arctic Program Director Lois Epstein, P.E., of The Wilderness Society.
Despite this lack of progress, the Bureau of Ocean Energy Management plans to oversee extensive new drilling in the Gulf of Mexico and the Arctic Ocean during the next five years, even though drilling safety has not significantly improved.
"It could take up to a decade to put in place the laws, regulatory structures, transparency, staffing and effective enforcement necessary for the Bureau of Ocean Energy Management and its sister agency, the federal Bureau of Safety and Environment Enforcement, to prevent major oil spills," said Epstein, who advised the federal Office of Pipeline Safety for 12 years. "Since Congress has not passed a single law remedying any of the problems that resulted in the BP spill, a decade for significant safety improvements may be optimistic."
Epstein's report compiles the key recommendations of the Department of the Interior's 30-day safety report for which she served as an expert advisor, the National Commission on the BP Deepwater Horizon Oil Spill and Offshore Drilling report, the National Academy of Engineering/National Research Council report, and the Joint Investigation Team report by the U.S. Coast Guard and the federal Bureau of Ocean Energy Management, Regulation and Enforcement.
Epstein cites the need for new blowout preventer design requirements for new and existing wells, identified by the National Academy of Engineering, as an example of key changes needed. "Congress and the Obama administration need to get moving on the many excellent recommendations from the various post-spill investigative commissions. Until that is done, more significant and devastating spill events are inevitable."
For more information, click here.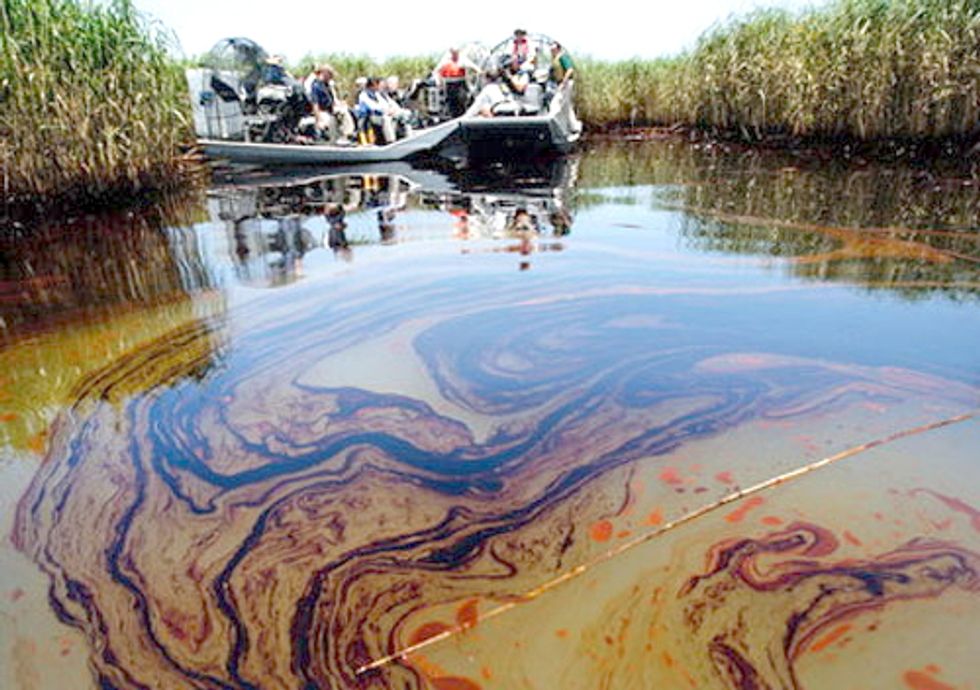 By Jaclyn McDougal
BP could soon squirm its way to a sweet settlement deal this week for the Gulf oil disaster—a move that would allow the company's pockets to continue to expand on the heels of their record profits, while leaving more uncertainty for restoring the Gulf of Mexico to an environmentally and economically healthy state.
News reports indicate that BP may be close to reaching a settlement for its part in the Gulf oil disaster. The proposed settlement allegedly requires BP to pay a mere 3 percent of the full amount of Clean Water Act (CWA) penalties it could be fined under the law. Reports suggest the agreement would require BP to pay only $142 per barrel of oil spilled into the Gulf, although CWA allows up to $4,300 per barrel to be assessed against a liable party. BP has reportedly set aside $3.5 billion in preparation for paying CWA fines, but this settlement deal would be significantly less.
The settlements do not stop there. MOEX Offshore recently settled to pay only $90 million for its part in the Deepwater Horizon blowout. The settlement would send $45 million to the federal government for penalties and restoration. In addition to paying $25 million in CWA penalty funds to the states, MOEX will acquire $20 million worth of properties containing habitat and natural resources worthy of conservation in perpetuity, and/or which will protect water quality in the Gulf of Mexico region.
According to the Department of Justice, there are no federal requirements for how the states use the penalty money.
"The states should use the $25 million in penalty funds to help the damaged Gulf ecosystems and the people in the Gulf that depend on those ecosystems for their livelihoods and quality of life," said John Kostyack, National Wildlife Federation's vice president for wildlife conservation, reacting to the initial MOEX settlement. "As far as the $20 million goes, we need a lot more transparency on where that money is going and what projects it will fund. It is hard to support this without knowing which properties will be acquired or restored and how they intend to restore water quality."
Now is a critical time to get the RESTORE Act passed—it's been nearly two years since the Gulf oil disaster. Last week Sens. Bill Nelson (D-FL) and Richard Shelby (R-AL) introduced an amendment to the Senate Transportation bill (S.1813) that would ensure BP fines from the oil spill go to the Gulf where they belong. Unless Congress takes action now, before a settlement is reached, a significant portion of the funds BP pays could be used for unrelated federal spending, instead of helping the Gulf.
For more information, click here.