This website uses cookies to ensure you get the best experience while browsing it. By clicking 'Got It' you're accepting these terms.
Superstorm Sandy's Unhappy Anniversary
Oct. 29, 2013 08:23AM EST
Climate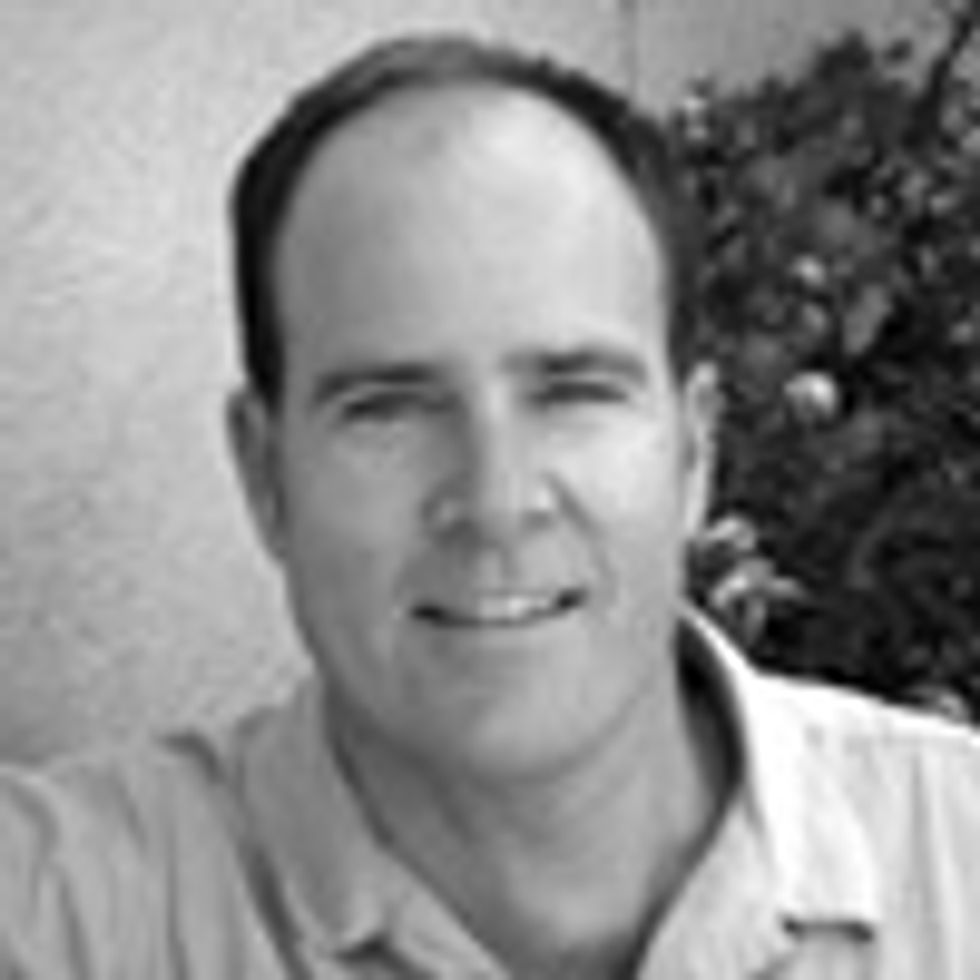 A year has passed since Sandy, the second-costliest storm in U.S. history, slammed into the Eastern Seaboard, causing $65 billion in damage. On the day of this unhappy anniversary, though, we can't really say the disaster is behind us. Thousands of families are still unable to return to their homes. Some people have lost everything, including the hope of getting it back.
The destruction from Sandy wasn't even the only extreme-weather disaster during the past year. Colorado is still reeling from a triple whammy of drought, wildfires and then unprecedented floods that forced thousands more to evacuate their homes.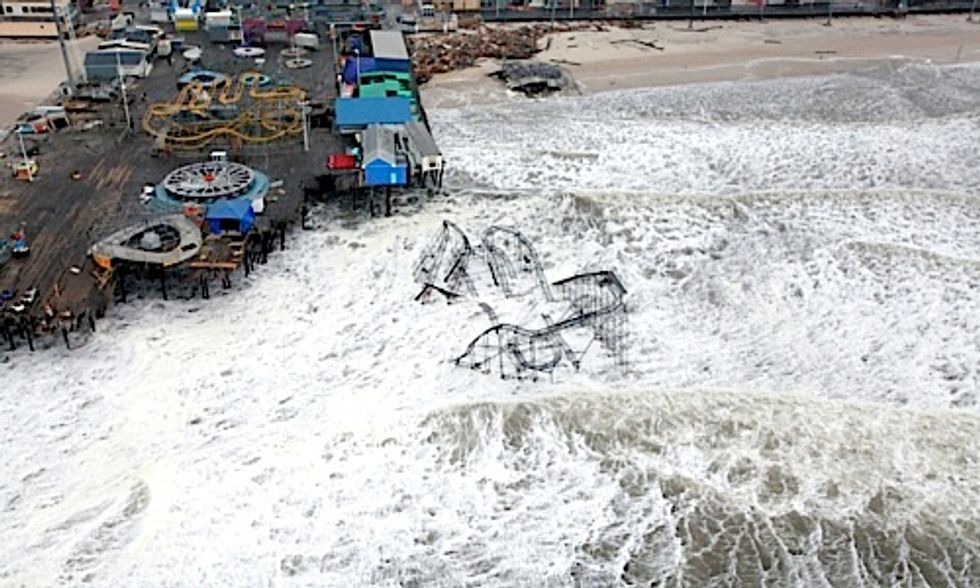 What's going on? These terrible events are consistent with what climate scientists have told us to expect from a warmer climate: wetter—and therefore more powerful—storms in some places; hotter, prolonged droughts in others. Our planet is a complicated and surprisingly sensitive system. Radically altering inputs such as the amount of greenhouse gases in the atmosphere is like letting a toddler randomly start flipping switches in the cockpit of an in-flight 747. How many switches do you think can be safely flipped? I'd hate to find out.
Although nothing could justify the devastation and heartbreak caused by Sandy in the East or by the fires and floods in the West, there has been one positive result. We've reached a tipping point in public concern about climate disruption. No longer does this issue seem like something that will happen in a distant future and to someone else. Even if we haven't experienced extreme weather firsthand, we know someone who has.
What can we do about it? First, we have to kick that kid out of the cockpit. We need to reduce and ultimately eliminate the carbon pollution that is altering our atmosphere and disrupting our climate. We've made progress, too. Last year, greenhouse gas emissions reported to the U.S. Environmental Protection Agency (EPA) by polluters reached their lowest level in almost 20 years. At the same time, clean-energy technologies like wind and solar are growing exponentially—faster than anyone could have guessed just a few years ago.
And yet, it's still not fast enough. The disaster that is runaway climate pollution won't begin to subside until we stop burning fossil fuels entirely and start running our economy on 100 percent clean energy. We can do that, too, but it won't happen through wishful thinking. We need to act. President Obama's climate action plan, although not perfect, includes the first-ever action by the EPA to limit climate-disrupting carbon emissions from their single biggest source: power plants. While standards for gas plants still need to be strengthened, the new standards would clean up new coal power plants, and the agency is planning to propose similar standards for existing power plants next year.
No one can stop the next superstorm, mega wildfire, or 1,000-year flood. But we can get behind stopping the pollution that's disrupting our climate.
Visit EcoWatch's CLIMATE CHANGE page for more related news on this topic.
EcoWatch Daily Newsletter
The Opera House is seen with smoke haze which enveloped Sydney Harbor on Dec. 10 in Sydney, Australia. Smoke haze hangs over the city as the New South Wales fire danger risk is raised from 'very high' to 'severe'. James D. Morgan / Getty Images
The brushfires raging through New South Wales have shrouded Australia's largest city in a blanket of smoke that pushed the air quality index 12 times worse than the hazardous threshold, according to the Australia Broadcast Corporation (ABC).
People walk across the bridge near Little Raven Court in downtown Denver. Younger Americans increasingly prefer to live in walkable neighborhoods. Helen H. Richardson / The Denver Post via Getty Images
By David B. Goldstein
Energy efficiency is the cornerstone of any country's plan to fight the climate crisis. It is the cheapest option available, and one that as often as not comes along with other benefits, such as job creation, comfort and compatibility with other key solutions such as renewable energy. This has been recognized by the International Energy Agency (IEA) for at least a decade.
Activists from Extinction Rebellion New York City engaged in nonviolent direct action to confront climate change outside City Hall on April 17, 2019. Erik McGregor / Pacific Press / LightRocket via Getty Images
By Andrea Germanos

Over 500 groups on Monday rolled out an an action plan for the next president's first days of office to address the climate emergency and set the nation on a transformative path towards zero emissions and a just transition in their first days in office.

The Ladakh region of India, pictured above, is a part of the Himalayan mountain region of the upper Indus Valley which is the most vulnerable water tower, according to researchers. Suttipong Sutiratanachai / Moment / Getty Images
Jet stream triggered heat waves could threaten food production in several important breadbaskets, including central North America.
Carl Wycoff /
CC BY 2.0
Researchers have pinpointed a previously underexamined threat to global food production, and they warn it will only get worse as the climate crisis intensifies.