Robert Swan Leads Antarctic Expedition to Show Firsthand Effects of Climate Change
Mar. 04, 2015 03:31PM EST
Climate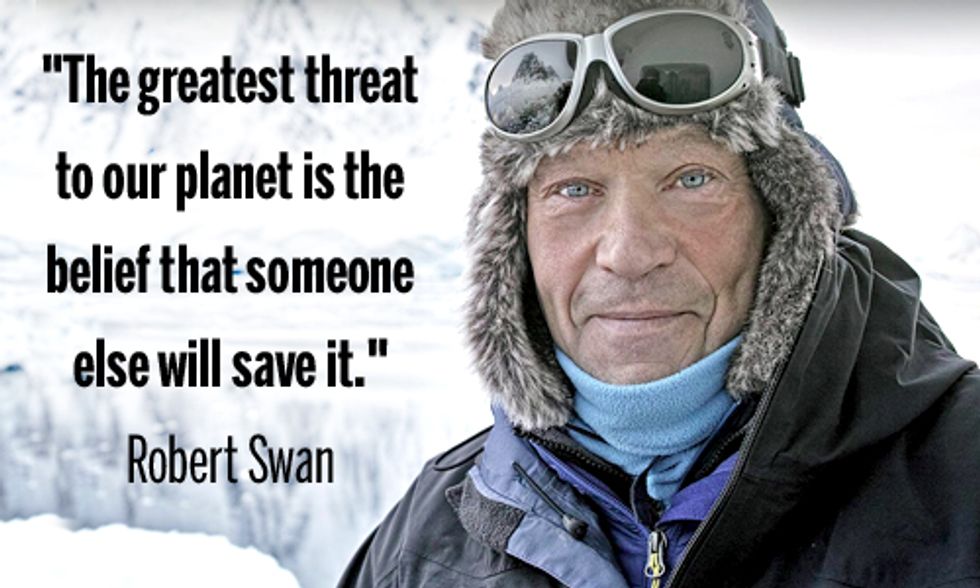 [Editor's note: EcoWatch is tracking Robert Swan's International Antarctic Expedition 2015, which brings together people from around the world to "debate, discuss and determine firsthand the effects of climate change" via a 13-day trip to Antarctica. This is Part I. Read Part II.]
Robert Swan is a "polar explorer, environmentalist and the first man ever to walk unsupported to both the North and South Poles," according to his site 2041. Swan walked to the South Pole in 1984 and the North Pole in 1989. Since then, he has traveled to Antarctica 35 times. His journeys inspired him to launch 2041 to protect Antarctica. The name comes from the date when the world's moratoriums on mining and drilling in Antarctica will expire. Its mission is "to build personal leadership skills among people who choose to embrace the challenge of sustaining all forms of life—in their families, communities, organizations and the planet."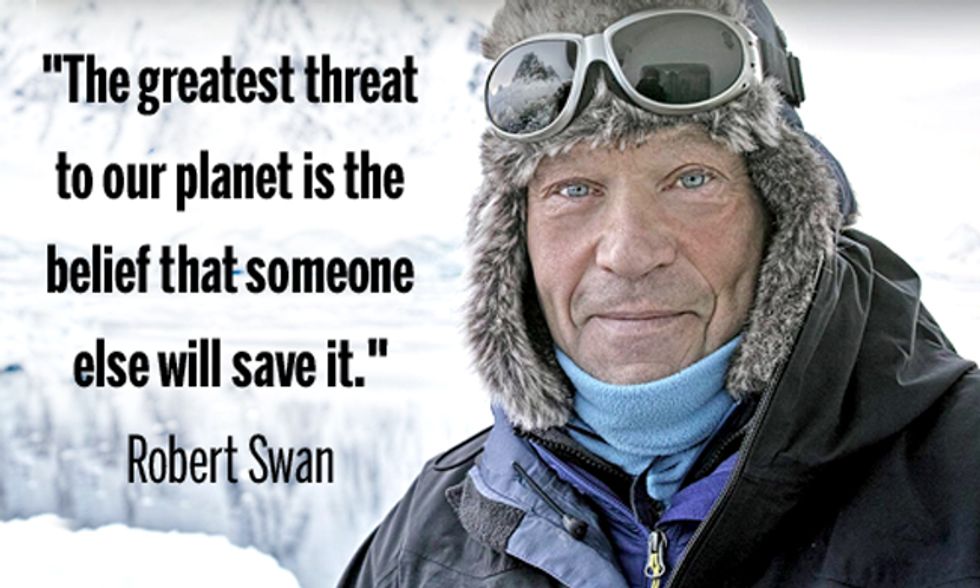 Next week, he and his 2041 team will journey to the last great wilderness on Earth. The International Antarctic Expedition 2015 will bring together people from around the world to "debate, discuss and determine firsthand the effects of climate change." The team will assess the effects of temperature rise on Antarctica and, upon return, the team plans to educate the public and hopefully spur action on climate change.
Swan has been recognized for his work with an appointment as UN Goodwill Ambassador for Youth and Special Envoy to the Director General of UNESCO. He's even been knighted as an Officer of the Most Excellent Order of the British Empire. Since 2003, he has taken 1,100 people from 72 nations to Antarctica "in hopes that it will ignite their passion for preservation." Swan says, "The greatest threat to our planet is the belief that someone else will save it."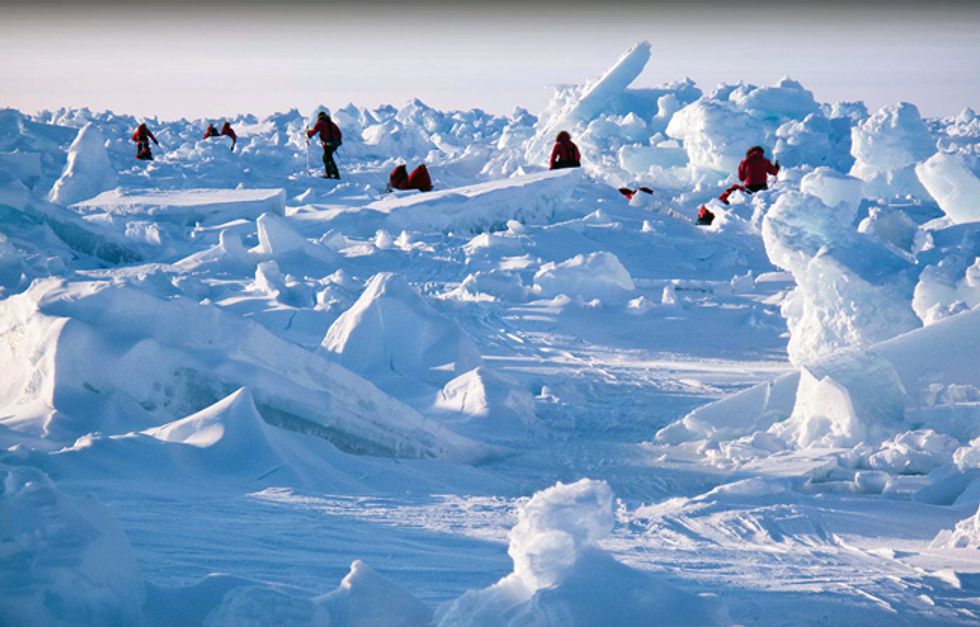 This year's expedition begins on March 13, in Ushuaia, Argentina, the southernmost city in the world. From there, the team will embark on their ship, Sea Spirit, to Antarctica. With stops at Cuverville Island, Neko Harbour, Paradise Harbour and Lemaire Channel, the team will get an expansive tour of the icy continent. The team will also stop at King George Island, the location of the 2041 E-Base, the first education station in Antarctica made with sustainable products and powered by renewable energy. In 2008, Swan successfully became the first person in Antarctic history to live for two weeks solely on renewable energy. On March 25, the 2041 team will return to Ushuaia.
Dr. Marcus Eriksen, co-founder of 5 Gyres Institute, will be on Swan's Antarctica expedition and will provide blog posts to EcoWatch. Stay tuned.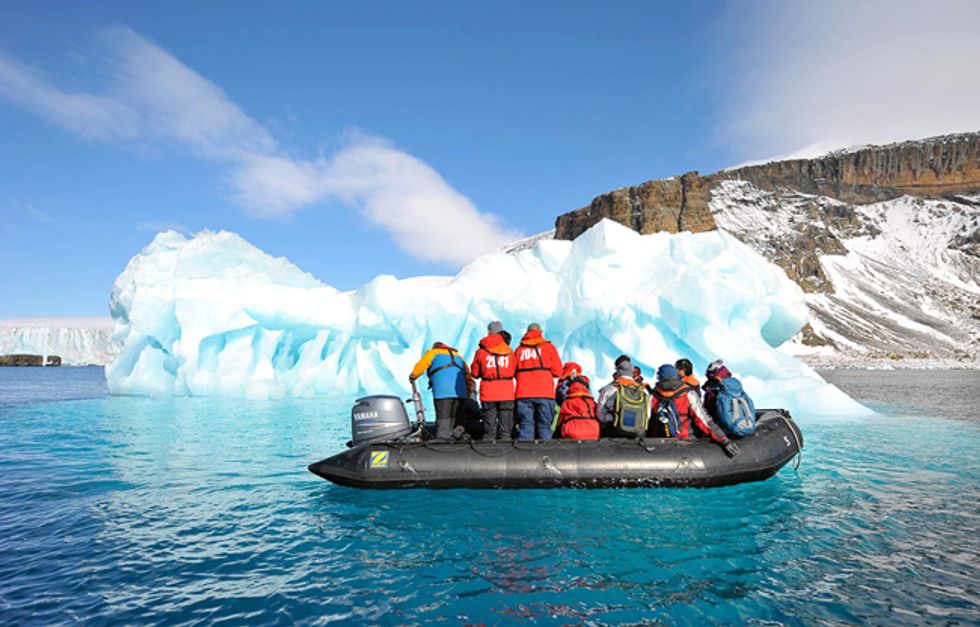 In a Ted Talk last October, Swan explains the importance of these expeditions: "We need to listen to what these places are telling us," he said. "And if we don't, we will end up with our own survival situation here on planet Earth."
The gravity of Antarctica's ice melt is severe. The continent holds 90 percent of the world's ice and 70 percent of the world's freshwater, according to Swan. The sea level rise from Antarctica's ice melt would reshape the world as we know it.
Watch his Ted Talk:
YOU MIGHT ALSO LIKE
Man Quits Job to Travel in Solar-Powered Home on Wheels
5 Reasons to Go WWOOFing for Your Next Vacation
How Melting Antarctic Glacier Will Make These 14 Coastal U.S. Attractions Look
EcoWatch Daily Newsletter