This website uses cookies to ensure you get the best experience while browsing it. By clicking 'Got It' you're accepting these terms.
Palm Oil Scorecard: Find Out Which Brands Are (and aren't) Helping Save Indonesia's Rainforests
Mar. 14, 2016 10:27AM EST
Without looking, would you know how many products in your home contain palm oil? Do you know which products are linked to deforestation?
Palm oil is absolutely everywhere—from food like breakfast cereals to pet food and even shampoo and toothpaste.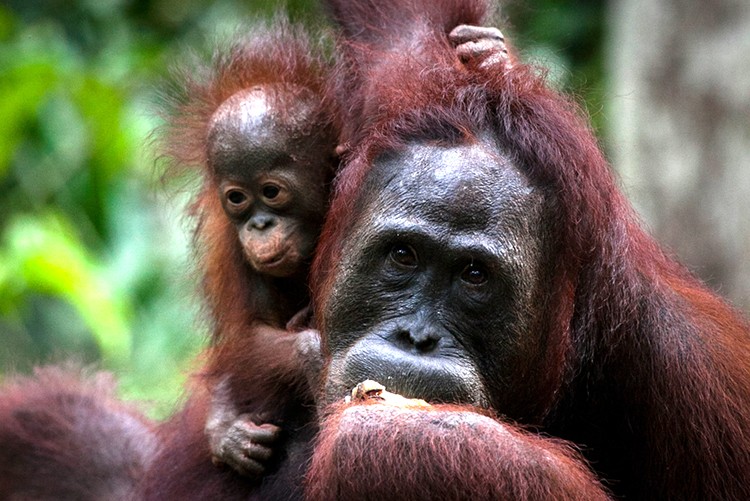 Unfortunately, the palm oil industry is a leading cause of deforestation and peatland destruction in Indonesia. Expanding palm oil plantations are destroying precious rainforest—including orangutan habitat—to plant more palm oil and then sell it for use in consumer products.
In the last few years, everyday people have spoken up in defense of Indonesia's rainforests (thank you!) and many of the world's largest buyers of palm oil have adopted "No Deforestation" policies, promising to buy palm oil that was not produced from deforested land or peat and is free of human rights and labor abuses associated with the palm oil sector.
Now, a few years after these promises were made, deforestation in Indonesia is on the rise rather than on the decline. To hold these brands accountable, we sent surveys to these 14 companies to hear in their own words the progress that they are making to ensure their supply chains are free of deforestation.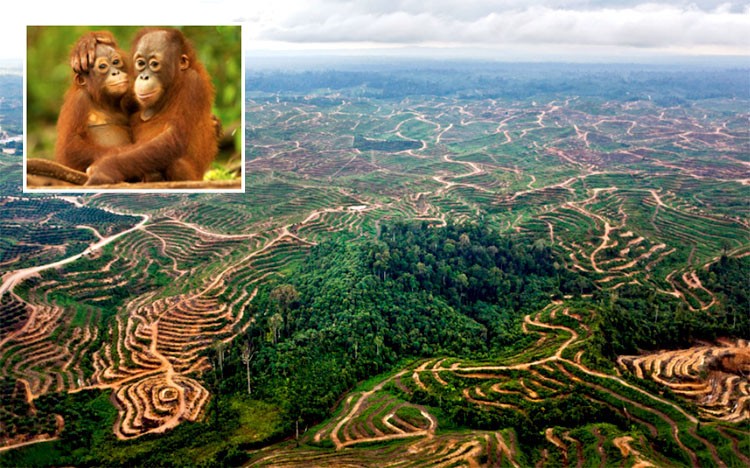 What We Found Was Alarming
Our company scorecard, Cutting Deforestation Out of the Palm Oil Supply Chain, surveyed 14 global consumer good manufacturers who have No Deforestation commitments in place, including snack food, confectionery and personal care companies. We focused on three main areas.
Responsible Sourcing: The practical steps companies take to ensure that their supply of palm oil is free of deforestation, peatland destruction and human rights and labor abuses. This includes verifying their supply to standards higher than the Roundtable on Sustainable Palm Oil.
Transparency: How open each company is about what companies, farms and mills supply their palm oil and their location.
Industry Reform: How each company participates in efforts to transform the wider industry.
Some companies are doing good work to source responsible palm oil. Yet, there is more work to do. Most of the companies we surveyed have yet to start obtaining independent third party verification, so they cannot be confident that their palm oil is produced in a manner consistent with their sourcing policies. Only a few have started mapping their supply chain back to the plantation where the palm oil was grown and most don't publicly report their suppliers, much less the location of suppliers

Since the release of the scorecard, we've heard from a few of the companies, evidence of the impact of our research. For example, Johnson & Johnson has posted a blog—their first public communication since adopting their policy in May 2014—saying that finding out who their suppliers is like a game of telephone. But we know this is not a child's game and we will keep on these companies until they step up their efforts to source responsible palm oil.
TAKE ACTION: Tell brands like Johnson & Johnson, PepsiCo and Colgate-Palmolive to take urgent action to stop forest destruction for palm oil.
YOU MIGHT ALSO LIKE
500 Young Leaders Join Experts to Focus on Solving World's Biggest Environmental Challenges
10 Stunning Images Show Human's Huge Impact on the Earth
How You Can Help Save the Whales by Eating the Right Fish
Plus, learn if there's one that's best for your health.
Catherine Falls Commercial / Moment / Getty Images
An invasive Amynthas worm, also known as a crazy snake worm, Asian jumping worm and Alabama jumper Tom Potterfield / Flickr
By Jason Bittel
My wife and I built a house two years ago on a few acres of woodland outside of Pittsburgh. The backyard is full of maples, poplars, briars and common spicebush. Two-lined salamanders and grumpy-looking crayfish wade among the rocks in the small stream that runs down the edge of the property. Deer, raccoon and opossum tracks appear regularly in the snow and mud. Sometimes, my trail-cam even catches a pair of gray foxes as they slink through the night.
AleksandarNakic / Getty Images
By Kate Murphy
No matter the time of year, there's always a point in each season when my skin decides to cause me issues. While these skin issues can vary, I find the most common issues to be dryness, acne and redness.

David Woodfall / The Image Bank / Getty Images
By Sam Nickerson
The U.S. Environmental Protection Agency (EPA) in April 2018 proposed relaxing standards related to how it assesses the effects of exposure to low levels of toxic chemicals on public health.
Now, correspondence obtained by the LA Times revealed just how deeply involved industry lobbyists and a controversial, industry-funded toxicologist were in drafting the federal agency's proposal to scrap its current, protective approach to regulating toxin exposure.
Steve Irwin poses with a three foot long alligator at the San Francisco Zoo on June 26, 2002. Justin Sullivan / Getty Images
February 22 is the birthday of conservationist and beloved TV personality "Crocodile Hunter" Steve Irwin, who would have been 57 years old today.
Irwin's life was tragically cut short when the barb from a stingray went through his chest while he was filming in 2006, but his legacy of loving and protecting wildlife lives on, most recently in a Google Doodle today honoring his birthday.