Join 'The Future Is Rising' Global Movement
Sep. 26, 2014 11:13AM EST
Climate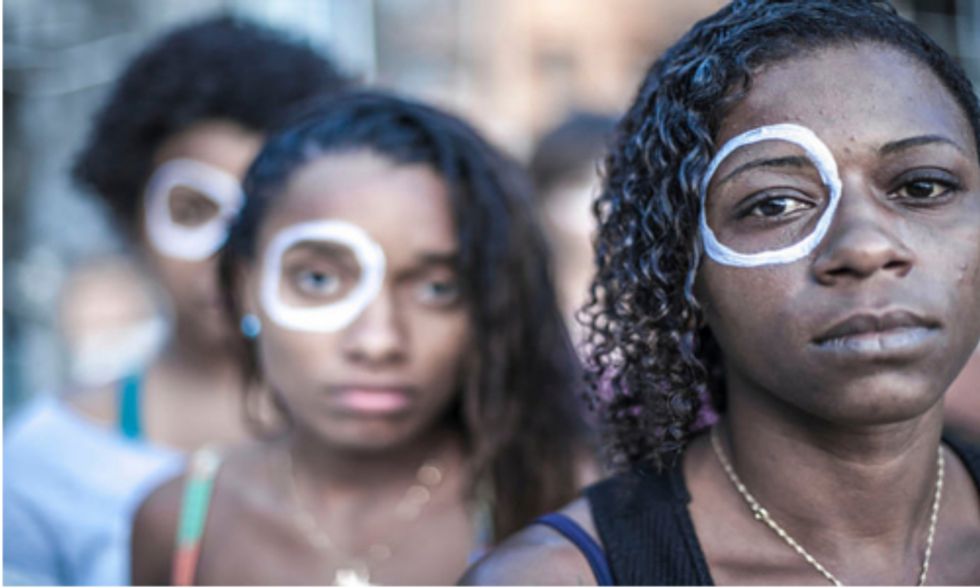 The Future is a new global movement whose goal is to engage young people to act against climate change through attention-grabbing events, working with artists in multiple genres.
This week, people staged performance/protests in Sydney, Paris, London, San Francisco, Tokyo, New York City, Rio de Janeiro and Berlin, involving dance, freerunning and a costumed tea ceremony, among other things, on a day of action they call "The Future Is Rising." The Future also released a striking video this week that draws on cutting-edge imagery to illustrate that impact of climate change on the icecaps.
"For months we've been hard at work all over the planet, preparing to introduce ourselves to the world in September with a creative, rebellious protest on five continents," the group said. "We're taking to the streets and online to make sure the politicians hear us."
The Future invites anyone to engage in its campaign by making its symbol, a large, bold circle drawn around the right eye, taking a photo and posting it on group's Facebook page. The circle represents connection, watchfulness and creativity.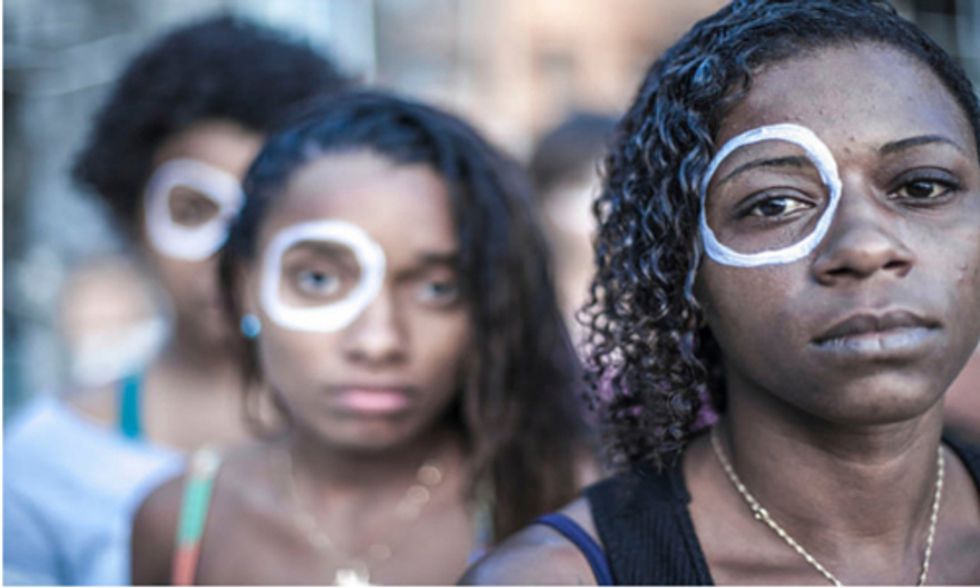 "This is your symbol and you can wear it anytime and anywhere you want," the group said. "Show that you are full of fury whilst watching the people in power who are destroying our future. Wear the eye anywhere, at festivals or parties, when you are amongst our tribe. People will ask why you are doing it. Tell them."
YOU MIGHT ALSO LIKE
Watch Live: 'The Future' Ice Sculpture Exposes Reality of Climate Change
Millennials ask "Why? Why Not?" at UN Climate Summit
Crowdsourced Art Campaign Inspires People to 'Vote the Environment'
EcoWatch Daily Newsletter
Related Articles from EcoWatch
Recent Stories from EcoWatch