This website uses cookies to ensure you get the best experience while browsing it. By clicking 'Got It' you're accepting these terms.
It's Beyond Time Coal Mining Outlaws Are Held Accountable
Mar. 22, 2016 08:08AM EST
Energy
As Peabody Energy teeters on the brink of bankruptcy, edging toward a Chapter II reorganization that will most likely allow it to walk away from massive reclamation and mine worker commitments, a flurry of poetic musings and giddy celebrations over of the death of Big Coal has begun to flow.
Spare me your coal requiems.
We're long overdue for a reckoning in so-called coal country.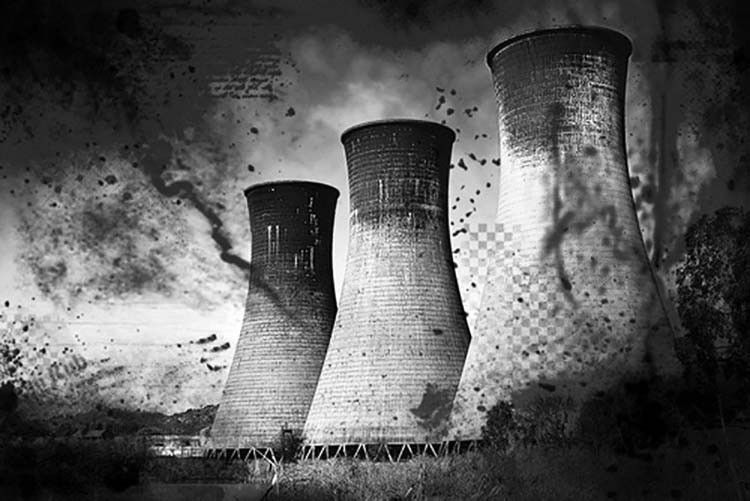 Fracking and natural gas may have brought Big Coal to its knees, but governmental complicity with the recklessness of the outlaw coal industry has left coal-mined regions like my native southern Illinois in utter ruin and despair.
Mr. Peabody and the rest of the Chapter 11 coal cats should be going to criminal court—not bankruptcy court. And their enablers in government service and their bankrolled political cheerleaders should be held accountable, as well.
While President Obama's proposed Power Plus Plan calls for millions in reclamation and reforestation projects, retraining programs for unemployed coal miners and bolstered pension plans for retired miners, it fails to take into account the huge reckoning coal-mined communities have paid with their health, lives and livelihoods.
Coal-mined communities don't need more flawed social programs that feed a failed system—they need to be on the front line of regeneration and revival, a showcase for new economies in renewable energy, energy efficiency and tech industries, local food and agriculture, underwritten by decades of sacrifice.
From Appalachia to Illinois to Black Mesa in Arizona to Montana and the 20 coal-mined states, a health and humanitarian crisis from the lethal fallout of decades of mining continues to rage under the auspices of flawed regulatory measures, blatant disregard for civil rights and media indifference.
Lung cancer, birth defects and heart problems will plague Appalachian communities for generations.
Huge toxic coal slurry impoundments, where the deadly refuge of coal processing hovers in the hills and forests like time bombs, will poison watersheds and threaten entire communities for years.
Black lung disease will still whittle away at the lives of workers for generations.
Underground fires will burn unabated for decades.
Streams and creeks contaminated by strip mine discharges will remain contaminated and without aquatic life.
Coal companies and barons who have openly flaunted workplace safety and environmental laws will walk away free.
Long controlled and owned as vassal colonies by absentee corporations—Mr. Peabody sank his first coal mine in southern Illinois 1895, more than a half century after slaves had been legally forced into first mines in the land of Lincoln—coal-mined communities have been denied any economic diversification development.
Unbelievably, in 2016, it's still that way.
And it ain't going away, even after Mr. Peabody packs up his last taxpayer-funded draglines and bulldozers and the parade of well-meaning environmentalists moves elsewhere. And it's not the first time our regions have been left with the wreckage: As my coal miner granddaddy reminded me, Mr. Peabody and the coal companies abandoned our southern Illinois region in the 1930s and left a picture of "almost unrelieved, utter economic devastation," according to the government report Seven Stranded Coal Towns. Despite churning out record amounts of coal and profits, southern Illinois remained one of the most depressed regions in the country, given over to "hopeless poverty."
Eight decades later, the requiems we write for coal uselessly parrot those headlines—unless we learn from our mistakes, atone for our regulatory disasters and hold coal mining outlaws accountable.
YOU MIGHT ALSO LIKE
World's Largest Coal Company Expected to File for Bankruptcy as Stock Price Tanks
EcoWatch Daily Newsletter
Oil palm plantations in northeastern Borneo, state of Sabah, Malaysia. Recently planted oil palms can be seen in the bright green grassy areas and a tiny bit of natural rainforest still struggles for survival farther away. Vaara / E+ / Getty Images
A fuel truck carries fuel into a fracking site past the warning signs Jan. 27, 2016 near Stillwater, Oklahoma. J Pat Carter / Getty Images
By Jessica Corbett
For more than three decades, the U.S. government has mismanaged toxic oil and gas waste containing carcinogens, heavy metals and radioactive materials, according to a new Earthworks report — and with the country on track to continue drilling and fracking for fossil fuels, the advocacy group warns of growing threats to the planet and public health.
European Union blue and gold flags flying at the European Commission building in Brussels, Belgium. 35007/ iStock / Getty Images Plus
Newly adopted guidelines set forth by the European Commission Tuesday aim to tackle climate change by way of the financial sector. The move comes to bolster the success of the Sustainable Action Plan published last year to reorient capital flows toward sustainable investment and manage financial risks from climate change, environmental degradation and social issues.
Prime Minister Justin Trudeau delivering remarks to supporters at a Liberal Climate Action Rally in Toronto, Ontario on March 4. Arindam Shivaani / NurPhoto / Getty Images
Canadian Prime Minister Justin Trudeau announced Tuesday that his government would once again approve the expansion of the Trans Mountain pipeline, which would triple the amount of oil transported from Alberta's tar sands to the coast of British Columbia (BC).
An exhausted polar bear wanders the streets of Norilsk, a Siberian city hundreds of miles from its natural habitat. IRINA YARINSKAYA / AFP / Getty Images

An exhausted, starving polar bear has been spotted wandering around the Siberian city of Norilsk, Reuters reported Tuesday. It is the first time a polar bear has entered the city in more than 40 years.
Bumblebees flying and pollinating a creeping thyme flower. emeliemaria / iStock / Getty Images
It pays to pollinate in Minnesota.