This website uses cookies to ensure you get the best experience while browsing it. By clicking 'Got It' you're accepting these terms.
It's Beyond Time Coal Mining Outlaws Are Held Accountable
Mar. 22, 2016 08:08AM EST
Energy
As Peabody Energy teeters on the brink of bankruptcy, edging toward a Chapter II reorganization that will most likely allow it to walk away from massive reclamation and mine worker commitments, a flurry of poetic musings and giddy celebrations over of the death of Big Coal has begun to flow.
Spare me your coal requiems.
We're long overdue for a reckoning in so-called coal country.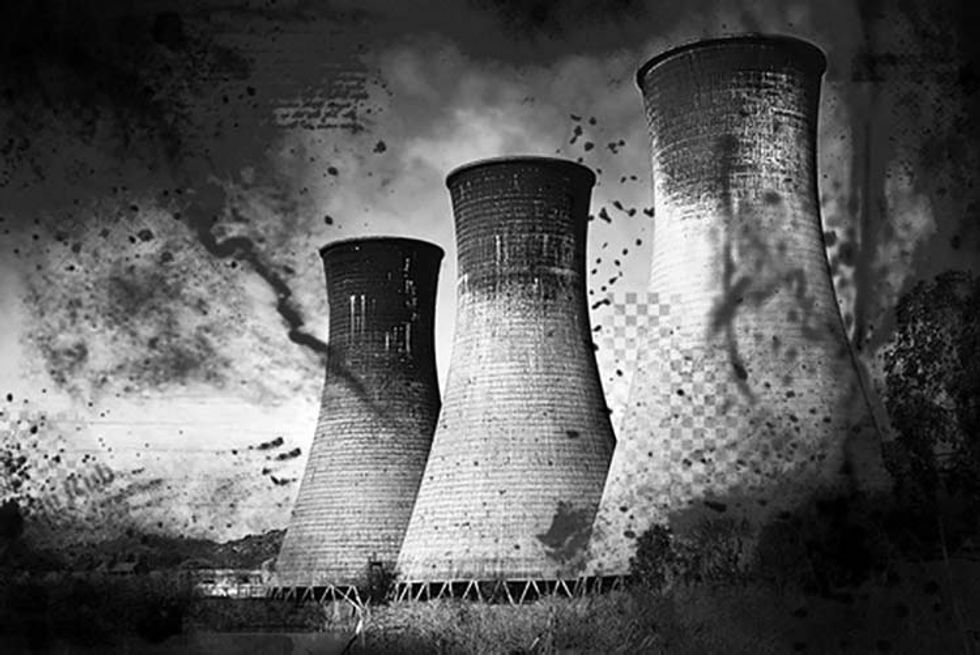 Fracking and natural gas may have brought Big Coal to its knees, but governmental complicity with the recklessness of the outlaw coal industry has left coal-mined regions like my native southern Illinois in utter ruin and despair.
Mr. Peabody and the rest of the Chapter 11 coal cats should be going to criminal court—not bankruptcy court. And their enablers in government service and their bankrolled political cheerleaders should be held accountable, as well.
While President Obama's proposed Power Plus Plan calls for millions in reclamation and reforestation projects, retraining programs for unemployed coal miners and bolstered pension plans for retired miners, it fails to take into account the huge reckoning coal-mined communities have paid with their health, lives and livelihoods.
Coal-mined communities don't need more flawed social programs that feed a failed system—they need to be on the front line of regeneration and revival, a showcase for new economies in renewable energy, energy efficiency and tech industries, local food and agriculture, underwritten by decades of sacrifice.
From Appalachia to Illinois to Black Mesa in Arizona to Montana and the 20 coal-mined states, a health and humanitarian crisis from the lethal fallout of decades of mining continues to rage under the auspices of flawed regulatory measures, blatant disregard for civil rights and media indifference.
Lung cancer, birth defects and heart problems will plague Appalachian communities for generations.
Huge toxic coal slurry impoundments, where the deadly refuge of coal processing hovers in the hills and forests like time bombs, will poison watersheds and threaten entire communities for years.
Black lung disease will still whittle away at the lives of workers for generations.
Underground fires will burn unabated for decades.
Streams and creeks contaminated by strip mine discharges will remain contaminated and without aquatic life.
Coal companies and barons who have openly flaunted workplace safety and environmental laws will walk away free.
Long controlled and owned as vassal colonies by absentee corporations—Mr. Peabody sank his first coal mine in southern Illinois 1895, more than a half century after slaves had been legally forced into first mines in the land of Lincoln—coal-mined communities have been denied any economic diversification development.
Unbelievably, in 2016, it's still that way.
And it ain't going away, even after Mr. Peabody packs up his last taxpayer-funded draglines and bulldozers and the parade of well-meaning environmentalists moves elsewhere. And it's not the first time our regions have been left with the wreckage: As my coal miner granddaddy reminded me, Mr. Peabody and the coal companies abandoned our southern Illinois region in the 1930s and left a picture of "almost unrelieved, utter economic devastation," according to the government report Seven Stranded Coal Towns. Despite churning out record amounts of coal and profits, southern Illinois remained one of the most depressed regions in the country, given over to "hopeless poverty."
Eight decades later, the requiems we write for coal uselessly parrot those headlines—unless we learn from our mistakes, atone for our regulatory disasters and hold coal mining outlaws accountable.
YOU MIGHT ALSO LIKE
World's Largest Coal Company Expected to File for Bankruptcy as Stock Price Tanks
EcoWatch Daily Newsletter
A new report spotlights a U.N. estimate that at least 275 million people rely on healthy coral reefs. A sea turtle near the Heron Island in the Great Barrier Reef is seen above. THE OCEAN AGENCY / XL CATLIN SEAVIEW SURVEY
In a new report about how the world's coral reefs face "the combined threats of climate change, pollution, and overfishing" — endangering the future of marine biodiversity — a London-based nonprofit calls for greater global efforts to end the climate crisis and ensure the survival of these vital underwater ecosystems.
Half of the extracted resources used were sand, clay, gravel and cement, seen above, for building, along with the other minerals that produce fertilizer. Cavan Images / Cavan / Getty Images
The world is using up more and more resources and global recycling is falling. That's the grim takeaway from a new report by the Circle Economy think tank, which found that the world used up more than 110 billion tons, or 100.6 billion metric tons, of natural resources, as Agence France-Presse (AFP) reported.
By Gero Rueter
Heating with coal, oil and natural gas accounts for around a quarter of global greenhouse gas emissions. But that's something we can change, says Wolfgang Feist, founder of the Passive House Institute in the western German city of Darmstadt.

By George Citroner
Recent research finds that official government figures may be underestimating drug deaths by half.
Researchers estimate that 142,000 people died due to drug use in 2016.
Drug use decreases life expectancy after age 15 by 1.4 years for men and by just under 1 year for women, on average.
Government records may be severely underreporting how many Americans die from drug use, according to a new study by researchers from the University of Pennsylvania and Georgetown University.
Water coolers in front of shut-off water fountains at Center School in Stow, MA on Sept. 4, 2019 after elevated levels of PFAS were found in the water. David L. Ryan / The Boston Globe via Getty Images
In a new nationwide assessment of drinking water systems, the Environmental Working Group found that toxic fluorinated chemicals known as PFAS are far more prevalent than previously thought.