Is Biomass Energy Renewable?
By Josh Schlossberg
A report funded by Clean Air Council questions whether biomass should count as renewable energy, arguing that carbon dioxide and air pollutant emissions disqualify the controversial energy source.
Wood Burning, Biomass, Air Pollution and Climate Change, by Christopher D. Ahlers, adjunct professor of Law at Vermont Law School, explains that the term renewable is a "subjective policy judgment" that must take into account the health and environmental impacts of a given energy source.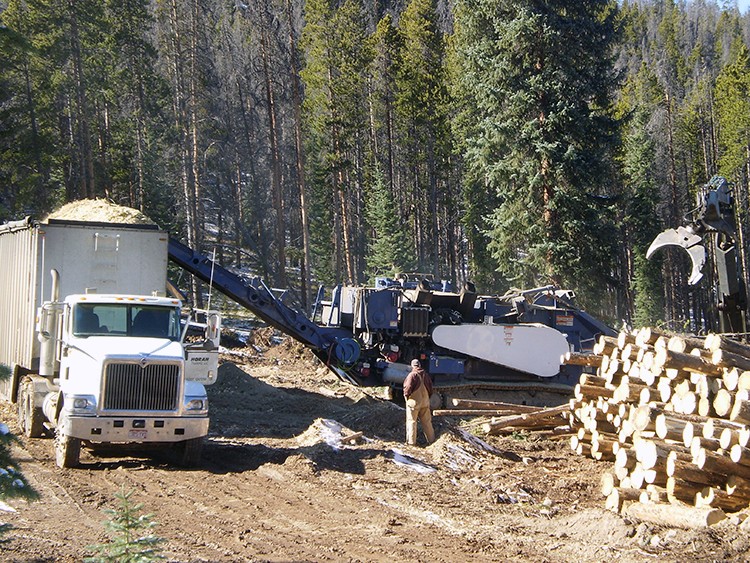 Currently, biomass energy makes up 50 percent of renewable energy in the U.S., according to the U.S. Energy Information Administration, with half of that tally coming from wood products.
Ahlers, legal support for the Philadelphia-based Clean Air Council, contrasts biomass energy from solar and wind and instead compares bioenergy to fossil fuels, as "both involve the extraction of solid material from the Earth, for the purpose of combustion." He also discusses the time difference between growing a new tree (decades to centuries) and the formation of new fossil fuel deposits (millennia).
The Carbon Question
The idea of separately accounting for the carbon emissions of fossil fuels and bioenergy—biogenic carbon—is "ambiguous," according to the report, which references the U.S. Environmental Protection Agency's (EPA) ongoing "uncertainty" on the topic.
While wood gradually emits carbon dioxide as it decomposes in the forest, Ahlers points out that wood burned in a biomass facility releases the CO2 in one immediate pulse. Still, he notes the issue involves a "complex factual question" that climate scientists have "wrestled with."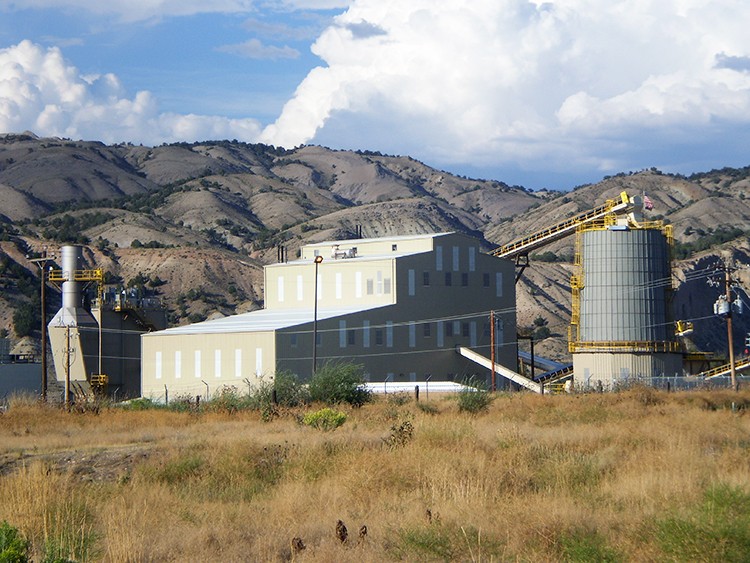 Biomass101, a coalition of organizations representing the forest products industry, agrees that accounting for bioenergy carbon emissions is complicated. In an email to The Biomass Monitor, a representative writes that biomass energy is "part of a complex process of carbon capture, storage and emission that carries on much the same whether trees become forest bioenergy or are lost to insects, disease, storm damage, wildfires and the like."
The organization contends that "biomass is carbon neutral where American forests are capturing as much or more carbon as energy production is emitting and where sustainable forest management is reinforcing that dynamic."
When it comes to directly measurable smokestack emissions, Ahlers writes that biomass energy generates "nearly as many carbon dioxide emissions as coal and significantly more carbon dioxide emissions than natural gas."
Specifically, the EPA attributes 208.6 MMT (million metric tons) of carbon dioxide emissions per year to the commercial, industrial and residential burning of woody biomass. 120.2 MMT comes from the industrial sector, 59.8 MMT from residential burning, 21.3 MMT from the electricity sector and 7.2 MMT from commercial biomass.
Public Health
The EPA and proponents of biomass energy have distracted attention away from its public health impacts by "framing the issue of biomass around climate," writes report author Christopher Ahlers, in an email exchange with The Biomass Monitor. Ignoring air pollution, he said, has resulted in "limiting the engagement of environmental groups," many of which are either tangentially involved with the issue or not at all.
The report delves into the air pollution concerns from the combustion of biomass, citing World Health Organization estimates of 7 million annual deaths worldwide attributed to air pollution.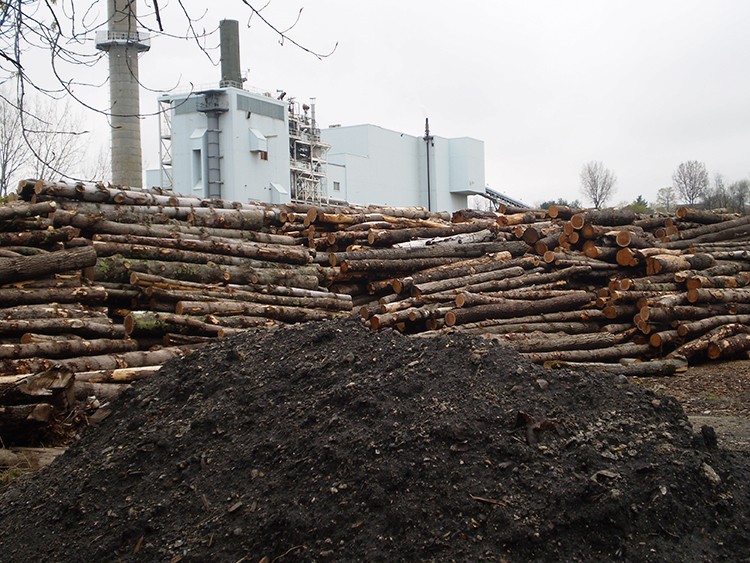 All forms of combustion, including biomass, emit nitrogen oxides and fine particulates, along with hazardous air pollutants (formaldehyde, benzene, toluene), mercury and other chemicals. The EPA has linked nitrogen oxides to respiratory problems and when it comes to particulate matter, the agency has "not identified a threshold below which there are no adverse effects on human health."
Therefore, the report concludes that biomass energy "contributes to the formation of the country's two most significant air pollution problems."
Because of its air emissions, biomass is "more similar to coal, oil and natural gas (non- renewable energy), than it is to wind and solar power."Ahlers determines that "many people have erroneously become fixated on biomass, even though it presents harm to public health."
Culture of Wood Burning
The report also tackles the issue of residential wood burning, including wood stoves and fireplaces.
New England is a hot bed of wood heating, with Vermont, New Hampshire and Maine ranked first, fourth, fifth in per capita air emissions from wood burning. The report notes a "broader pattern of elevated asthma levels" in these states.
Ahlers compares emissions from fireplaces and woodstoves, calculating that fireplaces release twenty times the amount of particulates as an EPA-certified woodstove. An EPA-certified woodstove, meanwhile, emits 169 times more particulates than a gas furnace.
Because of what he calls a "cultural affinity for wood burning," when it comes to wood stoves, some states are "refusing to enforce more stringent standards for the protection of public health."
Outside of the U.S., burning wood and biomass for cooking and heating is responsible for "millions of annual deaths from household air pollution in developing countries."
Renewable or Not?
According to Biomass101, the fact that trees cut for bioenergy eventually grow back means the energy source is "inherently renewable."
However, Clean Air Council believes the expansion of biomass energy is less a science-based decision and more the "result of political and cultural choices being made by both consumers and corporations."
Ahlers makes the point that nuclear energy could theoretically be considered renewable, because of its lack of direct air emissions and the fact that uranium isn't a fossil fuel, however it's been denied the label mostly because of its health and environmental impacts.
The report concludes that the same restrictions applied to nuclear power should be applied to biomass energy, "due to the health and environmental impacts in the form of fine particulates and harvesting of trees."
Josh Schlossberg is the editor-in-chief of The Biomass Monitor.
YOU MIGHT ALSO LIKE
Tens of Thousands Take Part in Global Actions Targeting World's Most Dangerous Fossil Fuel Projects
Shell Oil Spill Dumps Nearly 90,000 Gallons of Crude Into Gulf
Facebook, Microsoft Give Wind and Solar Energy a Big Boost
EPA Finalizes Methane Emissions Rules, New Regs Fail to 'Stop Dangerous Methane Leaks From Existing Fracking Wells'
Glyphosate, the main ingredient in Monsanto's widely used herbicide Roundup, will be added July 7 to California's list of chemicals known to the state to cause cancer, according to a Reuters report Tuesday. This news comes after the company's unsuccessful attempt to block the listing in trial court and requests for stay were denied by a state appellate court and California's Supreme Court.
California's Office of Environmental Health Hazard Assessment (OEHHA) announced the designation on Monday under the Safe Drinking Water and Toxic Enforcement Act of 1986, or Proposition 65.
Keep reading...
Show less
www.facebook.com
Keep reading...
Show less
Researchers from the Marine Animal Response Society examine one of the dead right whales. Marine Animal Response Society
Canadian government officials and marine biologists are investigating the mysterious deaths of six North American right whales. The endangered animals all turned up dead between June 6 and June 23 in the Gulf of St. Lawrence, off Canada's southeastern coast.
North Atlantic right whales are the rarest of all large whale species and among the rarest of all marine mammal species, with only about 450 right whales in the North Atlantic.
Keep reading...
Show less
Scott Pruitt testifies during his Senate confirmation hearing for EPA administrator, January 2017.
The U.S. Environmental Protection Agency's (EPA) chief of staff pressured the leader of its Board of Scientific Counselors to change her congressional testimony to downplay the impact of the agency's mass dismissal of scientists from the board, the New York Times reports.
Keep reading...
Show less
By Jason Mark
Sequoiadendron giganteum. That's the scientific name for the giant sequoia: the mammoth trees found in California's Sierra Nevada that are the largest organisms on Earth, and among the longest-lived. Biologists estimate that about half of all sequoias live in Giant Sequoia National Monument, a 328,000-acre preserve in the Southern Sierra Nevada established by President Clinton in 2000.
Now that national monument is in jeopardy.
Keep reading...
Show less
By Andy Rowell
Donald Trump this week is launching an "energy week," pushing the argument that the U.S. will become a net exporter of oil and gas.
The president and his cronies are talking about a new era of "U.S. energy dominance," which could stretch for decades to come. However, no one believes the president anymore.
Keep reading...
Show less
UN
By Colleen Curry
The United Nations has designated 23 new sites around the world to its World Network of Biosphere reserves—stunning natural landscapes that balance environmental and human concerns and strive for sustainability.
The forests, beaches and waterways were added to the list this year at the International Coordinating Council of the Man and the Biosphere Programme meeting in Paris earlier this month.
Keep reading...
Show less
Jun. 26, 2017 01:48PM EST
www.elysee.fr
By Andy Rowell
There is a growing feeling within European capitals that a quiet, but deeply positive, revolution is happening under Emmanuel Macron in France.
Macron's opinion poll rating is high, especially boosted in how the young French president has reacted to Donald Trump on the international stage.
Keep reading...
Show less
Jun. 26, 2017 12:32PM EST
www.facebook.com
Keep reading...
Show less