Interactive Map of Eastern Ohio Well Permits
Jan. 13, 2012 10:03AM EST
Energy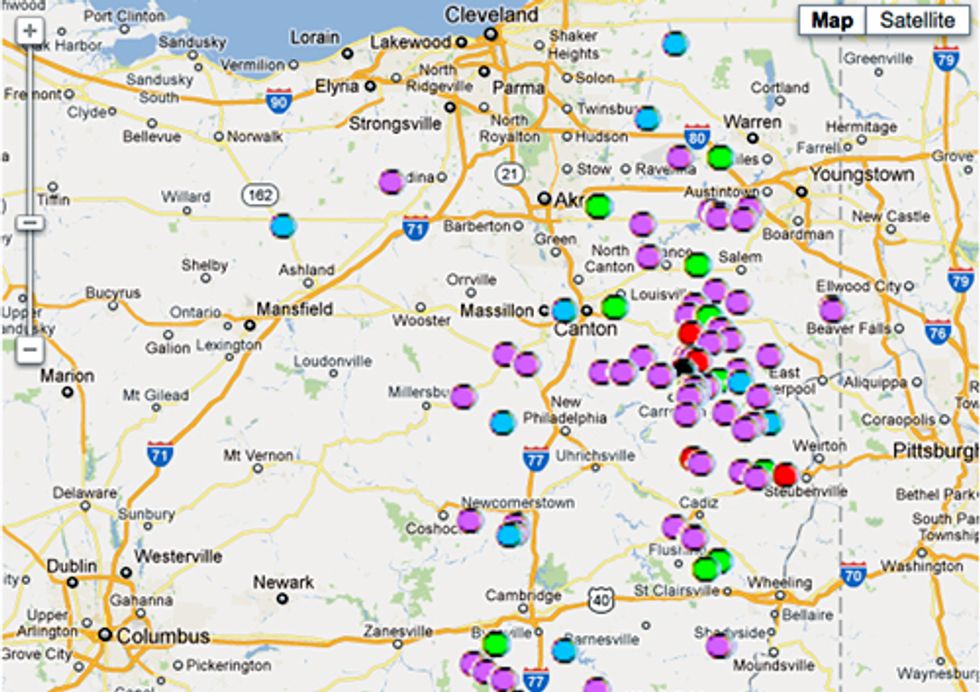 Thanks to The Plain Dealer's Rich Exner for providing an interactive map of Eastern Ohio well permits.
According to The Plain Dealer, permits have been issued for more than 100 wells in Eastern Ohio for the purpose of drilling into Utica or Marcellus shale 3,000 feet or more below the surface. Most of these well sites still are not active, but at least 34 either have been drilled or are the site of current drilling, a state update on the permits from early January shows. Permits were issued, but not yet active, for 75 locations. The largest share of the well locations is in Carroll County, with 38 permitted locations. There were 15 in Jefferson County and 10 in Columbiana County, in the latest update.
This interactive map is provided to find the locations of permits on record with the Ohio Department of Natural Resources in early January 2012.
This map is a great resource to Eastern Ohioans to identify the locations of well sites in their area.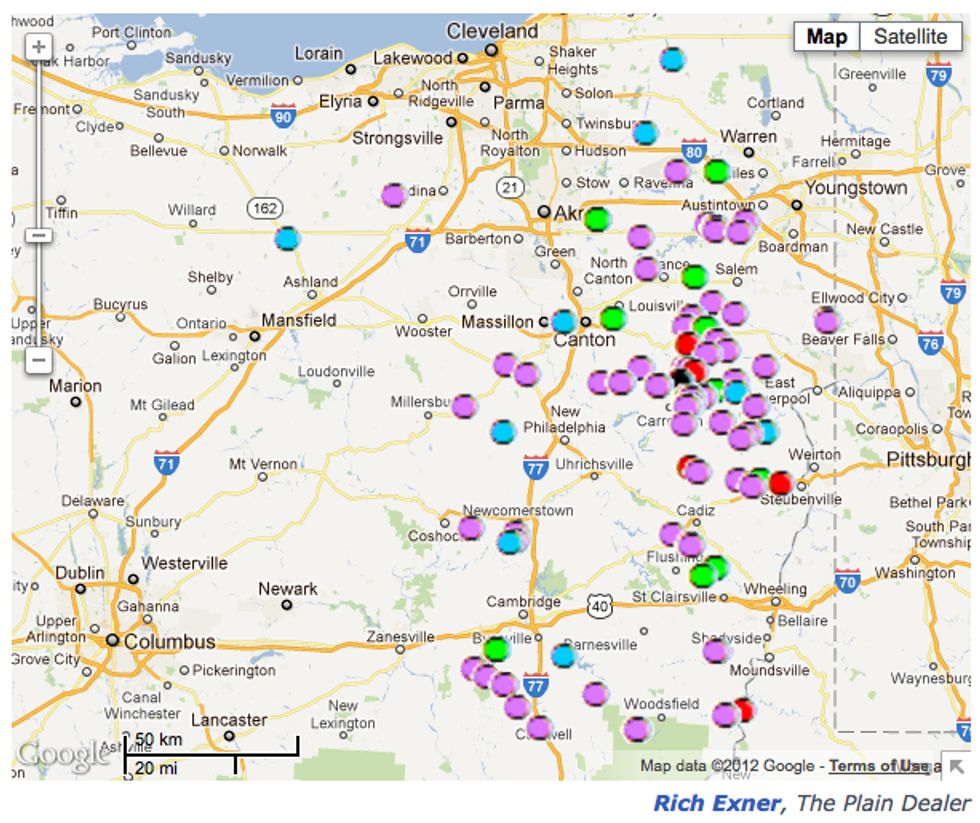 EcoWatch Daily Newsletter