This website uses cookies to ensure you get the best experience while browsing it. By clicking 'Got It' you're accepting these terms.


The best of EcoWatch, right in your inbox. Sign up for our email newsletter!
How to Make Non-Toxic Zero-Waste Deodorant
Nov. 22, 2015 10:07AM EST
If you go into any pharmacy, there are dozens of different types of deodorants. Ones that smell like ocean breeze, or vanilla bean, or man. Ones that make you smell less bad, ones that reduce sweating, ones that eliminate sweating, ones that make your armpits lighter, or softer … the list goes on and on. The point is that there are so many choices because everyone's body is different which means that different types of deodorant work better or worse for different people.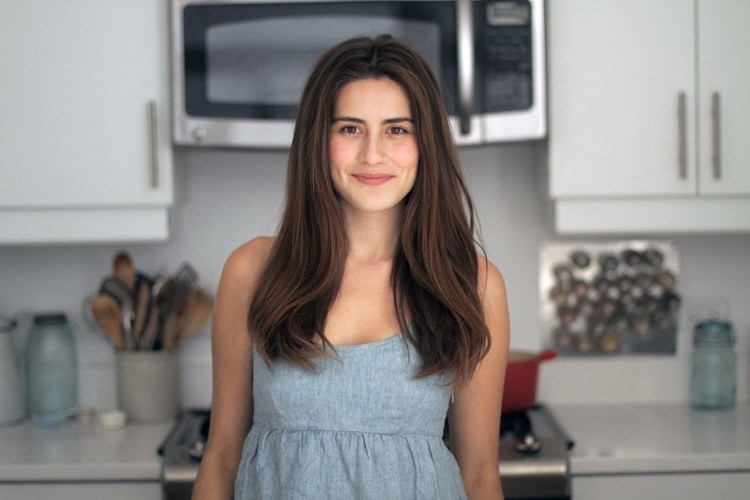 The deodorant I make is different from conventional/store bought deodorant because it is free of chemical elements like aluminum which have been linked to cancer and Alzheimer's, propylene glycol which can damage the central nervous system, and parabens which are carcinogenic and environmentally disruptive.
When I was using conventional (aka store bought chemically deodorant) I was always switching brands. It seemed like after a while one would just stop working, like my body changed, and I had to find something new. I would try brands that worked well for my friends, but they didn't work for me, and vice-versa.
When I transitioned to a plastic free and zero waste lifestyle I stopped using store bought deodorant. This was for many reasons but the main reasons were the packing, the ingredients and the fact that the natural version was less expensive and worked really well.
The Packaging:
Conventional deodorant comes packaged in a plastic container with a plastic or foil (probably lined with plastic) protective thingie, and a plastic lid. Making your own deodorant you can prevent all of that waste from being created because you can buy your ingredients package free and keep reusing the same container over and over. I love to put my deodorant in a small mason jar. I also make a pocket sized version by re-using a glass ounce sized makeup container. It is perfect for when I'm on the go.
The Ingredients:
The deodorant I make is different from conventional/store bought deodorant because it is free of chemical elements like aluminum which have been linked to cancer and Alzheimer's, propylene glycol which can damage the central nervous system, and parabens which are carcinogenic and environmentally disruptive. All in all, no fun.
I have played with so many recipes. Ones that were runny, ones that were firm, ones that smelled like lavender … I realized that the best way to make the perfect deodorant was to listen to my body. That means making adjustments here and there, but overall the recipe in this video is the one that has kept my armpits happy over the past few years.
BUT OHMAGOSH IF THIS DEODORANT DOES NOT WORK FOR YOU PUH-LEAZE DO NOT GIVE UP ON NATURAL DEODORANT! TRY AGAIN!
I can not emphasize this enough. There are so many toxins in conventional deodorant and, again, everyone's body is different. So if this recipe does not work for you, try another recipe. Play with the amount of each ingredient, leave ingredients out, change the essential oil, and most importantly, give your body time to adjust.
I recommend testing each ingredient on your wrist to ensure there are no allergic reactions (for instance, some people do not react well to baking soda). If that is the case, leave it out. Also, if you shave your underarms, like with any deodorant, I'd wait a few minutes before applying.
Switching to natural deodorant has been amazing for so many reasons: I save money, I do not use any single use packaging, I can adjust the scent and ingredients to make it perfect for my body, and I am not exposing myself to any toxic chemicals.
Watch how to make it here:
Follow Lauren Singer on Twitter @Trashis4Tossers or visit here website Trash is for Tossers.
YOU MIGHT ALSO LIKE
25 Most Livable Cities in the World
Christie Brinkley Slams Monsanto and GMOs, Says 'We're Guinea Pigs'
7 Ultimate Hikes From Around the World That Should Be on Your Bucket List
EcoWatch Daily Newsletter
In tea, food, or just on your windowsill, embrace the fragrance and fantastic healing potential of herbs.
By Ana Santos Rutschman
The world of food and drug regulation was rocked earlier this month by the news of a change in leadership at the Food and Drug Administration. Commissioner Scott Gottlieb resigned and will step down in early April. His temporary replacement is Dr. Ned Sharpless, director of the National Cancer Institute.
MartinPrescott / iStock / Getty Images
On Wednesday the U.S. Environmental Protection Agency (EPA) announced the first 20 chemicals it plans to prioritize as "high priority" for assessment under the Toxic Substances Control Act. Given the EPA's record of malfeasance on chemicals policy over the past two years, it is clear that these are chemicals that EPA is prioritizing to ensure that they are not properly evaluated or regulated.
Strawberries top the Environmental Working Group's "Dirty Dozen" list of U.S. produce most contaminated with pesticides. DANIEL LEAL-OLIVAS / AFP / Getty Images
Which conventionally-grown fruits and vegetables in the U.S. are most contaminated with pesticides? That's the question that the Environmental Working Group answers every year with its "Dirty Dozen" list of produce with the highest concentration of pesticides after being washed or peeled.
A drilling rig in a Wyoming natural gas field. William Campbell / Corbis via Getty Images
A U.S. federal judge temporarily blocked oil and gas drilling on 300,000 acres of federal leases in Wyoming Tuesday, arguing that the Bureau of Land Management (BLM) "did not sufficiently consider climate change" when auctioning off the land, The Washington Post reported.
Mizina / iStock / Getty Images
Oats are widely regarded as one of the healthiest grains you can eat, as they're packed with many important vitamins, minerals, and fiber.
JPMorgan Chase building in New York City. Ben Sutherland / CC BY 2.0
By Sharon Kelly
A report published Wednesday names the banks that have played the biggest recent role in funding fossil fuel projects, finding that since 2016, immediately following the Paris agreement's adoption, 33 global banks have poured $1.9 trillion into financing climate-changing projects worldwide.
Sriram Madhusoodanan of Corporate Accountability speaking on conflict of interest demand of the People's Demands at a defining action launching the Demands at COP24. Corporate Accountability
By Patti Lynn
2018 was a groundbreaking year in the public conversation about climate change. Last February, The New York Times reported that a record percentage of Americans now believe that climate change is caused by humans, and there was a 20 percentage point rise in "the number of Americans who say they worry 'a great deal' about climate change."