This website uses cookies to ensure you get the best experience while browsing it. By clicking 'Got It' you're accepting these terms.
'How to Change the World' Traces the Birth of Greenpeace, World Premier at Sundance
Jan. 30, 2015 02:38PM EST
Sundance Film Festival in Park City, Utah is taking place right now. Robert Redford, founder of Sundance and a longtime environmental activist, sat down with Democracy Now!'s Amy Goodman yesterday to discuss this year's festival and pressing environmental issues, including the Keystone XL pipeline.
The festival always has a solid showing of environmental films and this year is no different. The film, Racing Extinction, which is a call to action amidst massive species loss, had its world premiere at Sundance on Jan. 24. Another must-see film that screened at Sundance is How to Change the World, which won the Candescent Award given to powerful social-issue films that have been supported during production by the Sundance Institute Documentary Film Program and premiere at the Sundance Film Festival.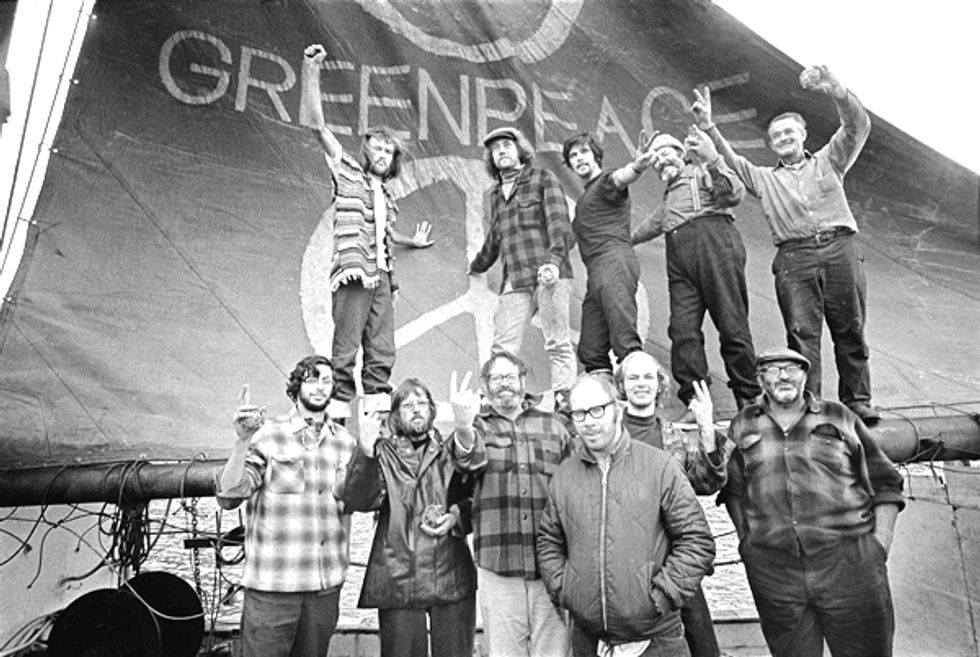 Directed by Jerry Rothwell, the film tells the story of an eclectic group of friends—Canadian hippie journalists, photographers, musicians, scientists and American draft dodgers—who launched Greenpeace. The group formed Greenpeace in 1971 after its protest of Richard Nixon's nuclear tests in Amchitka, Alaska captured the world's imagination.
The group wanted to "bear witness"—a Quaker tradition of silent protest—to U.S. nuclear testing in Amchitka because it was the "last refuge for 3,000 endangered sea otters, and home to bald eagles, peregrine falcons and other wildlife," according to Greenpeace. The U.S. still detonated the bomb, but Greenpeace's campaign helped stop nuclear testing in Amchitka later that year and the island was declared a bird sanctuary. That was just the beginning of many more intense campaigns around the world, in which members of Greenpeace put their bodies on the line to protect the planet.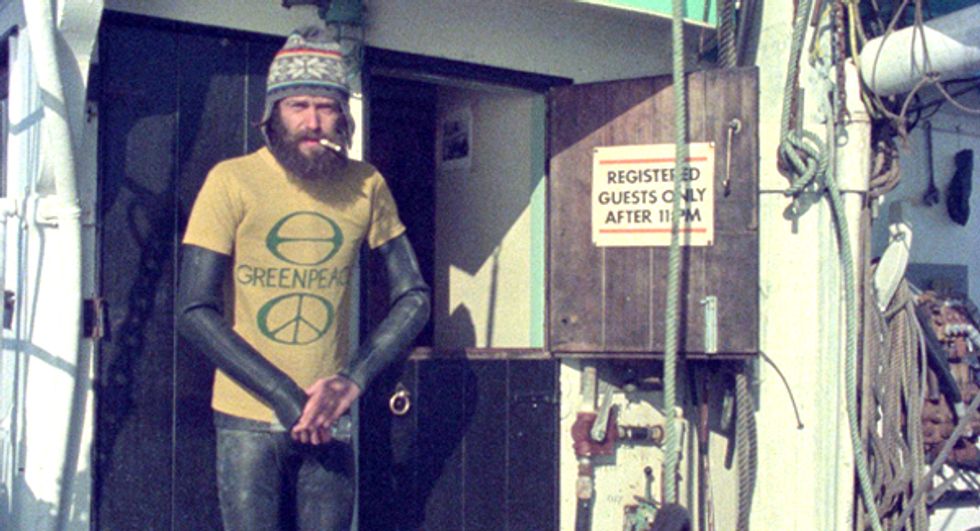 With real-life footage of the group's journey to Alaska aboard an old boat and other early campaigns, How to Change the World gives viewers an in-depth look at how Greenpeace was formed and how its members came to play such a pivotal role in the modern environmental movement. The movie's website describes it as "an intimate portrait of the group's original members and of activism itself—idealism vs. pragmatism, principle vs. compromise."
Greenpeace's decades of environmental activism have had lasting impacts. "I think without Greenpeace's work in the 1970s many species of whale would be extinct," Rothwell told Tom Roston of Moyers & Company. "The moratorium against whaling in 1982 was achieved directly because of the way the early whale campaigns had changed global consciousness about whales."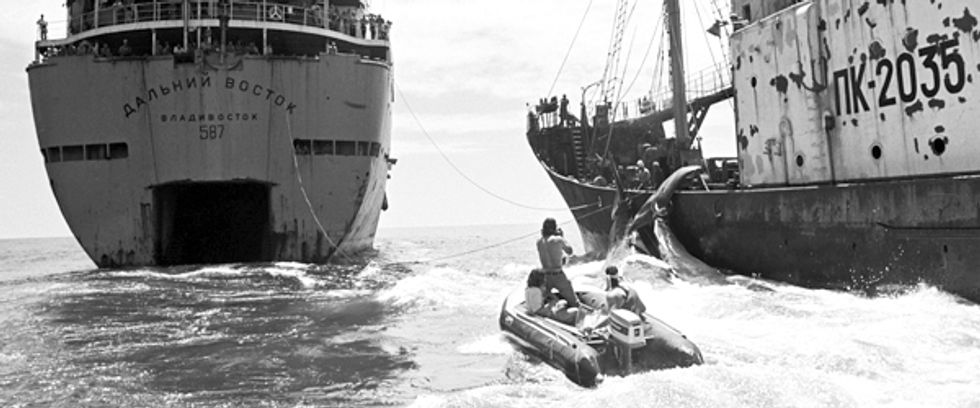 When asked if the film can be a how-to guide for today's activists, Rothwell cautions, "It's an exploration of one attempt to effect change by a small group of people and of the impact of their success on the people in that group and their relationships." Still, there are undoubtedly many lessons to be learned in the successes and failures of Greenpeace.
Captain Paul Watson, founder of Sea Shepherd, and a co-founder of Greenpeace, is thrilled about the film and its portrayal of Bob Hunter, the first president of Greenpeace. "This film recognizes his genius, his vision, his incredible imagination and his great courage. He did in fact change the world—and very much for the better," said Watson.
YOU MIGHT ALSO LIKE
Captain Paul Watson: If I Were CEO of SeaWorld
Racing Extinction: A Must-See Documentary of 2015, World Premier at Sundance
405 Wild Bison Slaughtered in Yellowstone National Park So Far This Season
EcoWatch Daily Newsletter
Coldplay is releasing a new album on Friday, but the release will not be followed by a world tour.
Ash dieback is seen infecting a European ash (Fraxinus excelsior) in Bottomcraig, Scotland, UK on Aug. 10, 2016.
nz_willowherb / Flickr
Scientists have discovered a genetic basis to resistance against ash tree dieback, a devastating fungal infection that is predicted to kill over half of the ash trees in the region, and it could open up new possibilities to save the species.
Truth in Action is a day-long global conversation on the climate crisis and how we solve it. The Climate Reality Project
Former Vice President Al Gore kicked off 24 hours of climate talks in the U.S. and 77 other countries around the world Wednesday night.
Activists highlighted the climate emergency outside Scottish Government headquarters at St Andrew's House in Edinburgh on Oct. 13, 2017. Usage of the term "climate emergency" spiked in 2019, according to Oxford Dictionaries.
By Jessica Corbett
Climate advocates and experts celebrated Oxford Dictionaries' announcement Wednesday that "climate emergency" is the Oxford Word of the Year 2019.
By Kieran Cooke
There could be a way of countering one key aspect of the climate emergency by making much greater use of a widely-available plant: bamboo building.