Gas Company Seeks Exemption from Endangered Species Act
Nov. 18, 2011 10:00AM EST
Fracking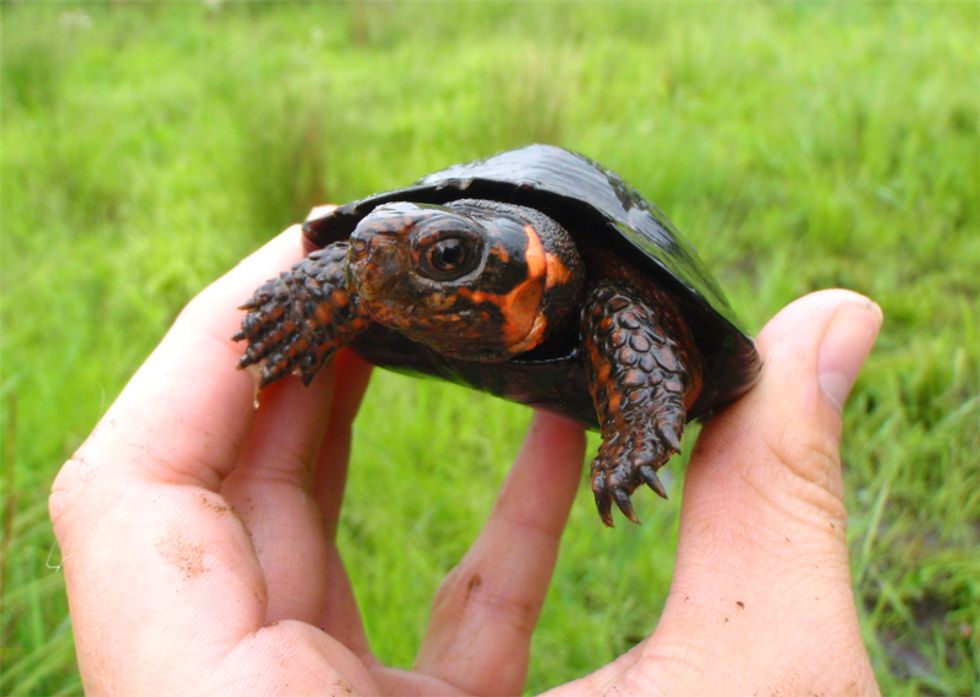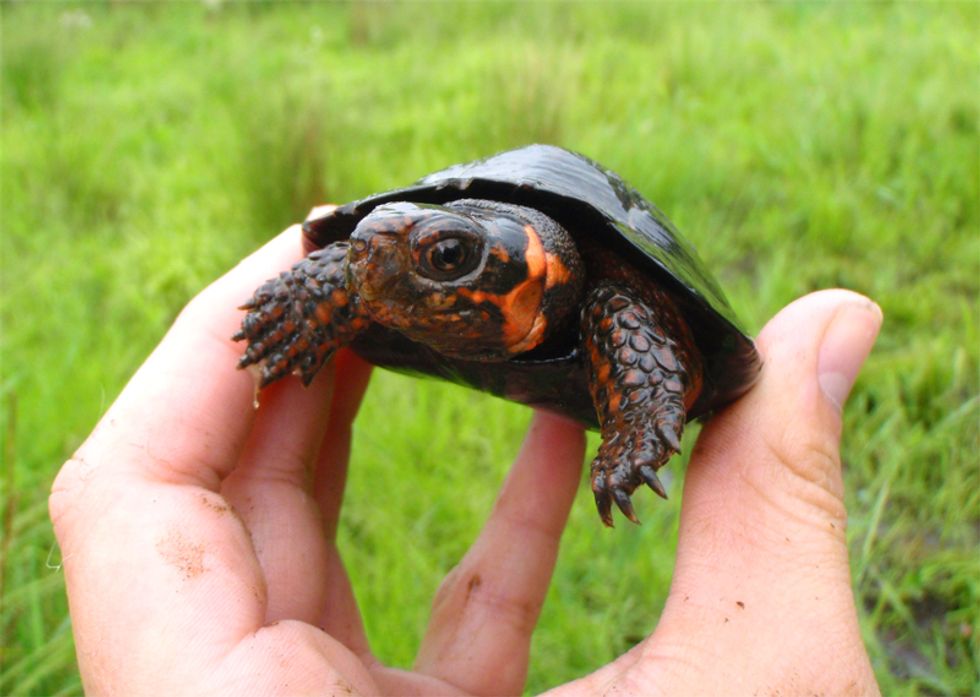 The country is in the midst of an unprecedented oil and gas rush—brought on by a toxic and controversial technology known as hydraulic fracturing or "fracking."
And if polluting our air and water weren't enough, now the oil and gas industry looks willing to run right over any animals that get in the way of their latest pipeline expansion plans.
NiSource, a big gas pipeline company, is pressuring the U.S Fish & Wildlife Service (FWS) to issue a permit that would allow NiSource to hurt and kill endangered species anywhere along a mile-wide, 15,000-mile-long pipeline corridor. And to top it off, NiSource wants the permit to last fifty years.
We've seen a lot of oil and gas industry over-reaching in recent years. But the scope of this latest demand is, quite simply, shocking.
This nearly 10-million acre swath of land, covering 14 states from Louisiana to New York, is home to the Eastern bog turtle, the Louisiana black bear, and the Virginia flying squirrel and more than 70 other threatened and endangered species.
The oil and gas industry has already written itself loopholes into the Safe Drinking Water Act, the Clean Air Act and many other laws. Now they're gunning for the Endangered Species Act. The beleaguered officials at FWS just might cave into industry's latest demand—unless they hear from you.
FWS is giving members of the public until Dec. 13 to weigh in with their concerns.
Tell the FWS that NiSource's request is too big and puts too many endangered animals at risk for too many years to be approved.
For more information, click here.
EcoWatch Daily Newsletter