Coming Out of the Closet on Climate Change: If This Republican Congressman Can Do it ...
May. 07, 2014 03:05PM EST
Climate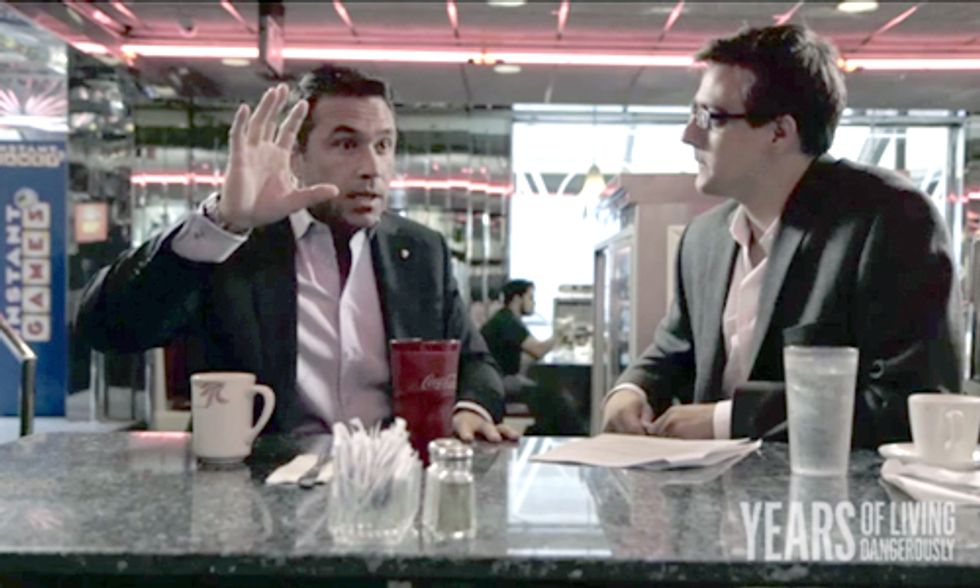 If you are anything like me, watching Republicans call climate change a hoax is head-exploding. How will we get anywhere if one-half of our two party system won't acknowledge the laws of physics? This video gives me hope that things can change. It also makes me realize how much the messenger matters. Watch what happens when one conservative talks to another about the most pressing issue of our time.
This clip from the new climate TV series Years of Living Dangerously includes never-before-seen footage. Chris Hayes is his usual awesome self (his expression at 59 seconds … Priceless) and former South Carolina Congressman Bob Inglis is my new hero. The segment touches on all sorts of important stuff—how kids are teaching their parents about climate change is a big one. Let's all work together to make it safe for the GOP to come out of the closet on climate.
News broke last week that Rep. Grimm is being charged with campaign finance fraud. Rep. Grimm has been a colorful figure since taking office. But at least his climate conscience is clear!
Clara Vondrich is the account director for climate & energy at Fenton. Follow Clara @clara_vondrich.
EcoWatch Daily Newsletter