Climate Coverage Dips Again in 2011
Jan. 06, 2012 11:47AM EST
Climate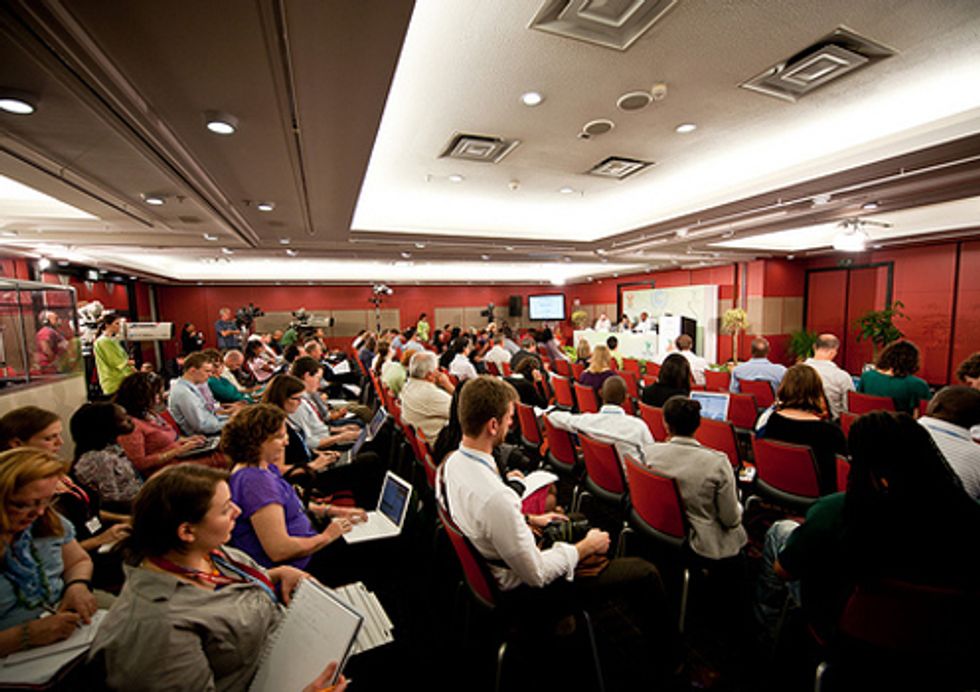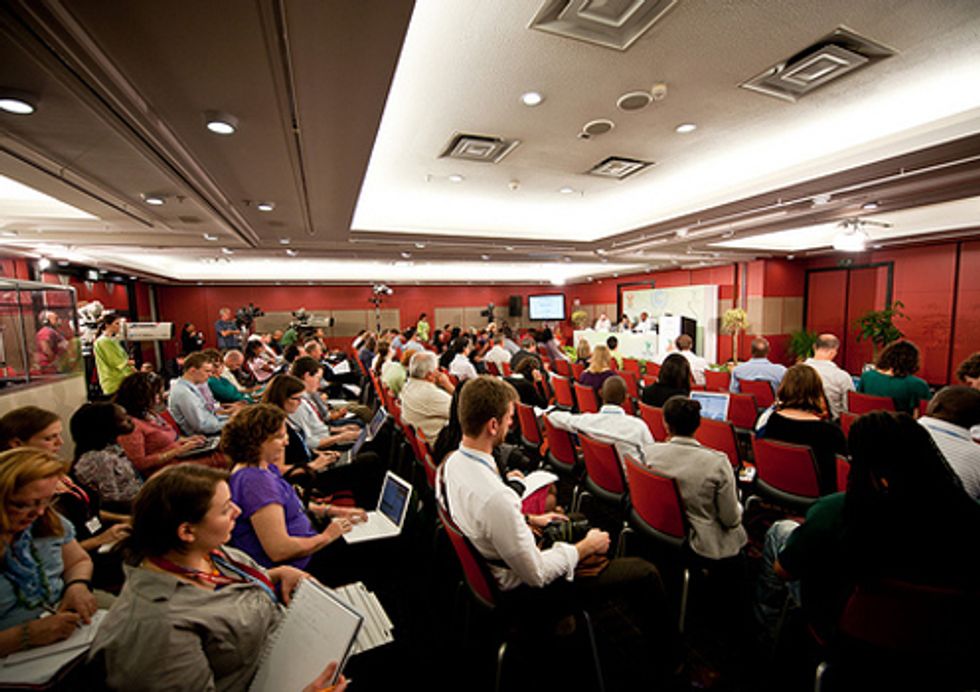 By Douglas Fischer
Media coverage of climate change continued to tumble in 2011, declining roughly 20 percent from 2010's levels and nearly 42 percent from 2009's peak, according to analysis of DailyClimate.org's archive of global media.
The declining coverage came amid bouts of extreme weather across the globe—historic wildfires in Arizona, drought in Texas, famine in the Horn of Africa—and flashes of political frenzy. Australia's approval of a carbon tax, the U.S. presidential election, a Congressional inquiry into the failed solar startup Solyndra all generated significant coverage within the mainstream press, but it was not enough to stem the larger trend.
"If you thought last year...was the year that media coverage collapsed, the headline this year would be 'What coverage?'" said Robert Brulle, a professor of sociology and environmental science at Drexel University in Philadelphia.
19,000 stories in 2011
Last year, at least 7,140 journalists and opinion writers published some 19,000 stories on climate change, compared to more than 11,100 reporters who filed 32,400 stories in 2009, according to DailyClimate.org. 
The decline was seen across almost all benchmarks measured by the news service—20 percent fewer reporters covered the issue in 2011 than in 2010, 20 percent fewer outlets published stories, and the most prolific reporters on the climate change beat published 20 percent fewer stories.
Particularly noticeable was the silence from the nation's editorial boards—In 2009, newspapers published 1,229 editorials on the topic. Last year, they published less than 580—half as many, according to DailyClimate.org's archives.

Broadcast down, too
Other media analysts back up the findings.
The Center for Science and Technology Policy Research at the University of Colorado, which has tracked media coverage of climate change since 2000, finds a similar slide in five major U.S. newspapers during 2011.
Drexel's Brulle has been watching TV coverage on climate change since the late 1980s. The three network news stations broadcast 14 climate change stories with a total air time of 32.5 minutes in 2011, he said, down from 32 stories and 90.5 minutes in 2010 and well below the 2007 peak of 147 segments totaling 386 minutes. "It's an enormous drop," Bruelle added.
Despite the downward media trend, public opinion saw a slight uptick on the issue. Last month Pew Research Center reported a "modest increase" over the past two years in the percentage of Americans who say there is solid evidence of global warming. And 38 percent of those polled said they considered global warming a "very serious" problem, up from 32 percent last year but below the 43 percent to 45 percent who said so from 2006 through 2008.
The poll was conducted in mid-November among 2,001 adults. It has a margin of error of plus or minus 3 percent.
Brulle is not surprised that public opinion on climate change has taken a similar dive as the reporting on the topic over the past two years.
"People take their cues about what's important from what shows up in the headline of the newspaper. It doesn't matter really what (the articles) say," he said.
Australia's coverage jumps
There were some exceptions to the downward trends in media coverage. 
In Australia, debate over a carbon tax kept the issue in the news throughout the summer. The Australia Broadcasting Corp. published 60 percent more climate stories in 2011 than it did in 2010, while the Sydney Morning Herald saw a 21 percent jump.
Extreme weather was also increasingly linked to climate change. Hurricane Irene delivered a rare punch to the East Coast, reviving the debate about hurricanes and global warming. Of the 19,000 stories published in 2011, almost a quarter—reported on climate impacts. The 4,250 stories covering the consequences of climate change-represent a 10 percent increase from last year's coverage.
But in almost every other category, the numbers were down. 
Byline count
Major world outlets gave the issue less ink and air time in 2011 than in 2010—The British Broadcasting Corporation (BBC), for instance, produced some 326 pieces on climate-related issues last year, down 30 percent from 2010. The New York Times found room for 953 stories and blog posts, against 1,116 in 2010 and 1,408 in 2009. Reuters, perennially the most prolific outlet for climate news, was again the top source in 2011. But while Reuters published 1,235 stories in 2011—more than three per day—its output was down 27 percent from last year.
The pool of most-productive climate reporters—those writing at least 30 stories a year, or about a story every 12 days—also dropped. Last year just 55 reporters cleared the bar, against 66 in 2010 and 86 in 2009.
Byline counts are an imprecise—and flawed—way to measure a journalist's productivity. A ground-breaking investigation often requires weeks or even months of research and reporting. And many journalists post news on blogs, a format DailyClimate.org aggregates sporadically.
But those 55 reporters accounted for 2,903 stories last year—15 percent of the total. Fiona Harvey of the Guardian led the pack, with 132 stories. Andrew Revkin, who runs the DotEarth blog on the New York Times website, was second with 118 posts. New York Times energy and environment reporter Matthew L. Wald was third with 96 stories and posts.
Below is a list of the most prolific reporters in DailyClimate.org's archives, with affiliation, number of stories published in 2011, and a link to their year's work in the archives of DailyClimate.org and its sister publication, EHN.org.
 For more information, click here.
EcoWatch Daily Newsletter