BREAKING: U.S. House Wages War on the Environment and Public Health
Sep. 21, 2012 01:22PM EST
Energy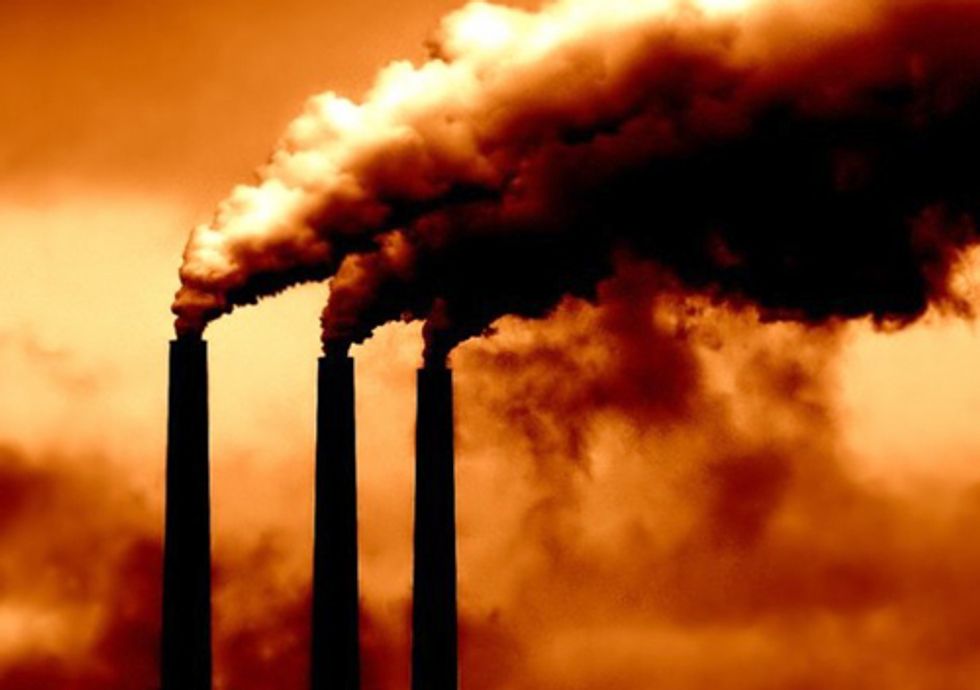 Today, the House of Representatives passed a set of reckless and radical bills that would endanger millions of Americans around the country. Deceptively dubbed by Republicans as the "Stop the War on Coal Act," the package of rules in fact declares a war on public health that threatens Americans' lives and safety by rolling back critical laws and safeguards that hold polluters accountable and ensure Americans have access to clean air and drinkable water.
Among the more insidious parts of the bills, the legislation would:
• Gut the Clean Air Act by repealing life-saving clean air safeguards against deadly soot and smog pollution and eliminate any national protections for toxic mercury;
• Bar the U.S. Environmental Protection Agency (EPA) from issuing safeguards for carbon pollution by redefining the term "air pollutant" to exclude greenhouse gases;
• Handcuff the Department of Interior from issuing safeguards to prevent streams from destruction if doing so would prevent the mining of a single lump of coal;
•  Allow for the uninhibited dumping of toxic, carcinogenic coal ash while allowing coal companies to avoid fixing unsafe coal ash dumps, cleaning up the sites they have contaminated, or preventing another catastrophic disaster like the Tennessee TVA spill in 2008;
• Kill key pieces of the Clean Water Act that allow the U.S. EPA to enforce water quality standards and protect waterways from pollution;
• Roll back recently finalized vehicle fuel efficiency standards that will save drivers thousands at the pump, reduce our dependence on oil and create jobs in the auto industry.
"Republicans in the House of Representatives today launched yet another contemptible assault on Americans' health and well-being. In a sweeping, scorched-earth campaign, they are seeking to lay waste to numerous public health protections critical to ensuring that American families have have safe air and clean water," said Michael Brune, executive director of the Sierra Club.
"This bill is a shameless, reckless and deadly assault on key safeguards Americans count on every day.
"On their way out the door from one of the least productive sessions of the U.S. House in history, Congressional Republicans proved once and for all that they hold the interests of dirty, outdated fossil fuel companies above those of everyday Americans."
Visit EcoWatch's ENERGY page for more related news on this topic.
EcoWatch Daily Newsletter
Recent Stories from EcoWatch