This website uses cookies to ensure you get the best experience while browsing it. By clicking 'Got It' you're accepting these terms.
American Determination and Climate Change
Nov. 04, 2012 01:24PM EST
Climate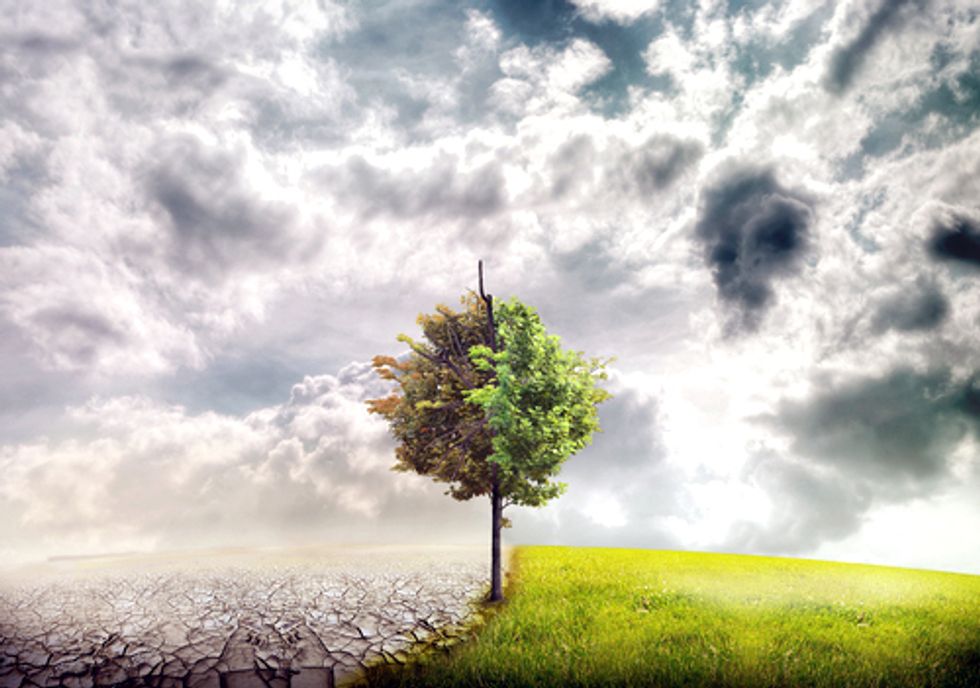 Photo courtesy of Shutterstock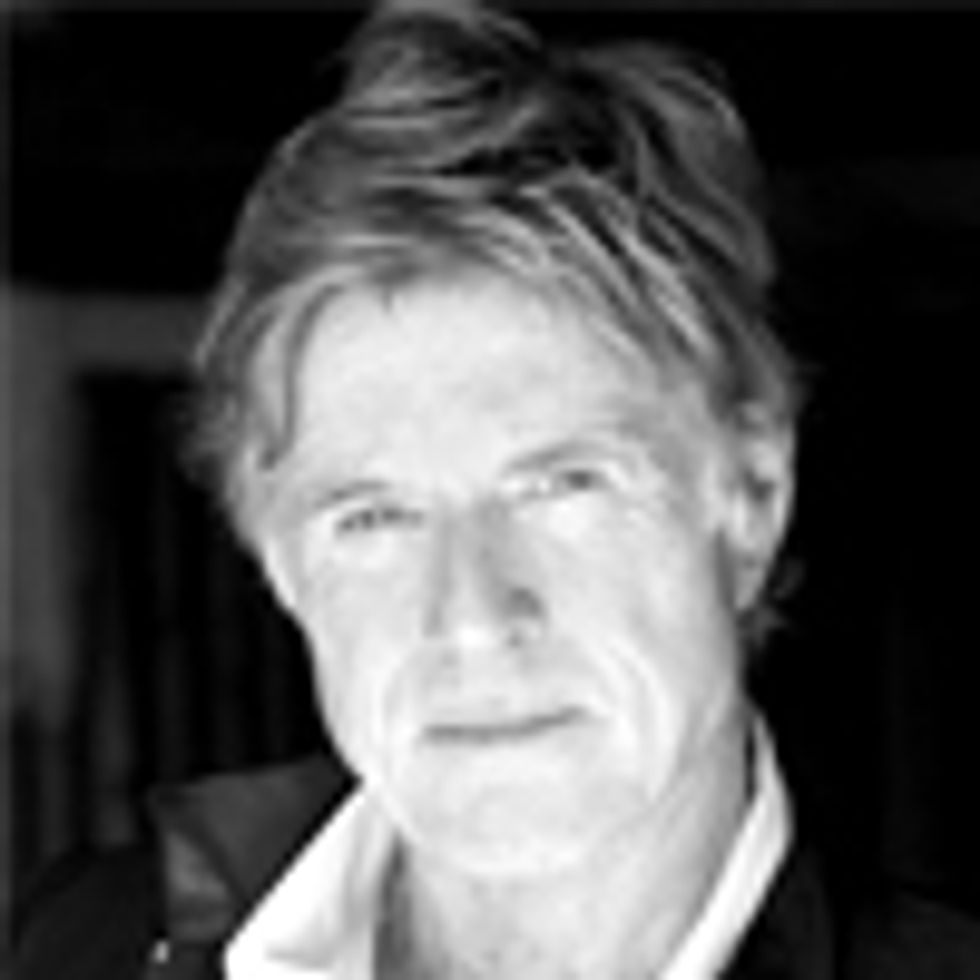 I'm so struck with America's human spirit as Hurricane Sandy has left a trail of destruction in its wake, destroying homes and businesses and turning the lives of so many upside down. And yet people remain unbowed—New Yorkers and New Jerseyans, first responders, hospital workers, National Guard and countless others—are pulling together, as they always do, in the face of tragedy. And this would be the case whether or not a Presidential election were running in the background.
But elections are, indeed, running in the background of this human consequence and the inspiration we are seeing from countless citizens is exactly the kind of determination and collective responsibility we're going to need to fight climate change—the force that super-charged this "superstorm." It will take resourcefulness and grit to reduce the carbon pollution that's fueling these storms, but Hurricane Sandy proves once again we have it.
The question is: Will we use it?
Many lawmakers and fossil fuel companies don't want us to unleash America's ingenuity on the problem of climate change. Oil, gas and coal companies have spent more than $150 million on campaign ads in this election, and their talking points are echoed on the campaign trail.
Nearly every contender for the GOP's presidential nomination denied climate change and called for more dirty fuels. Mitt Romney—who supported climate action when he was governor of Massachusetts—has joined the crowd. At the Republican National Convention, he mocked President Obama's promise to slow the rise of the oceans and heal the planet.
Romney's comment drew laughs in the conventional hall. But there was nothing funny about being in New York or New Jersey when Hurricane Sandy's storm surge breeched seawalls and swamped entire neighborhoods. This is what I find so troubling about climate deniers. By ignoring the scientific facts, they dishonor the human suffering brought on by climate change.
So far, more than 90 people died in this storm. Eight million people were without power. Thousands lost their homes. Hurricanes have always been a part of life on the Atlantic Coast, but climate change is pumping storms with more moisture and increasing their destructive power. It is turning 100-year-storms into frighteningly routine events. And unless we reduce global warming pollution, more families will experience the anguish and fear of living through powerful storms.
The true measure of climate change isn't taken in Congress or in pseudo-scientists' debates. It is taken in the communities torn apart by extreme weather. New Yorkers who saw the waters rise this week—and the Midwestern farmers who watched their crops die and Colorado residents who looked on as their houses burned this summer—remind us that climate change is about people, and our connection to nature's rule, not the weather.
Fortunately more leaders are recognizing the threat climate change poses to our towns and cities. New York Governor Andrew Cuomo made the connection clear from the start this week. "I think part of learning from [Hurricane Sandy] is the recognition that climate change is a reality. Extreme weather is a reality. It is a reality that we are vulnerable." Cuomo and other officials are discussing measures to protect their communities from future storm surges and floods.
These are important steps, but we must also attack the problem at its source: carbon pollution. We know how to power our economy with clean, renewable energy that doesn't run out and doesn't pollute. President Obama has presided over the largest increase in renewable energy in our nation's history. He has also issued new fuel economy standards that will cut carbon emissions from new cars in half and save drivers $1.7 trillion at the pump.
On Thursday, New York Mayor Bloomberg endorsed Obama, citing Hurricane Sandy, climate change, and the need for presidential leadership. Governor Romney, meanwhile, opposes those standards and wants to end wind incentives. If he becomes president, no doubt we can expect a surge in fossil fuels pollution and more climate paralysis.
We will continue to have hurricanes and floods no matter who gets elected on Tuesday. But I hope that we are maybe seeing the fierce partisanship around the mother of all environmental issues—climate change—thawing as Republicans and Democrats face the wrath of nature arm in arm, with the exception of course, of Mitt Romney—who continues to deny there is a problem and backs it up with anything he feels will play well for him.
I put my faith in young people to be a driving force in answering this challenge and maybe demanding that the childishness around climate change in Washington stop, immediately. They know their generation will pay the price if America doesn't start confronting climate change now.
Visit EcoWatch's CLIMATE CHANGE page for more related news on this topic.
--------
This post originally appeared in Huffington Post.
EcoWatch Daily Newsletter
A pangolin at a rescue center in Cambodia. Rhett A. Butler / Mongabay
A man carries plastic shopping bags in Times Square on May 5, 2018 in New York City. Kena Betancur / VIEWpress / Corbis / Getty Images
White gold man-made diamond solitaire engagement ring. Clean Origin
While keeping track of the new trends in the diamond industry can be hard, it is still an essential task of any savvy consumer or industry observer. Whether you are looking to catch a deal on your next diamond purchase or researching the pros and cons of an investment within the diamond industry, keeping up with the trends is imperative.
Rep. Alexandria Ocasio-Cortez (D-NY) (C) chants with housing and environmental advocates before a news conference to introduce legislation to transform public housing as part of her Green New Deal outside the U.S. Capitol Nov. 14, 2019 in Washington, DC. Chip Somodevilla / Getty Images
Rep. Alexandria Ocasio-Cortez (D-N.Y.) took to the floor of the House of Representatives yesterday to chide Republicans for not reading the Green New Deal, which she introduced over one year ago, as The Hill reported. She then read the entire 14-page document into the congressional record.
Anti Ivan Duque's demonstrator is seen holding a placard with the photos of social leader Alirio Sánchez Sánchez and the indigenous Hector Janer Latín, both killed in Cauca, Colombia during a protest against Ivan Duque visit in London which included a meeting about fracking, environmental issues, the peace process implementation, and questioning the risk that social leaders in Colombia face. Andres Pantoja / SOPA Images / LightRocket / Getty Images
Colombia was the most dangerous nation in 2019 to be an environmental activist and experts suspect that conditions will only get worse.