This website uses cookies to ensure you get the best experience while browsing it. By clicking 'Got It' you're accepting these terms.
9 Ways Climate Change Is Making Us Sick
Jul. 29, 2015 11:14AM EST
Climate
Yes, climate change is causing hurricanes, droughts and making sea level rise. But it's also making us sick. Illnesses related to a warming planet are on the rise. Here are nine specific maladies related to climate change that could be affecting you or those you love and five ways for dealing with them.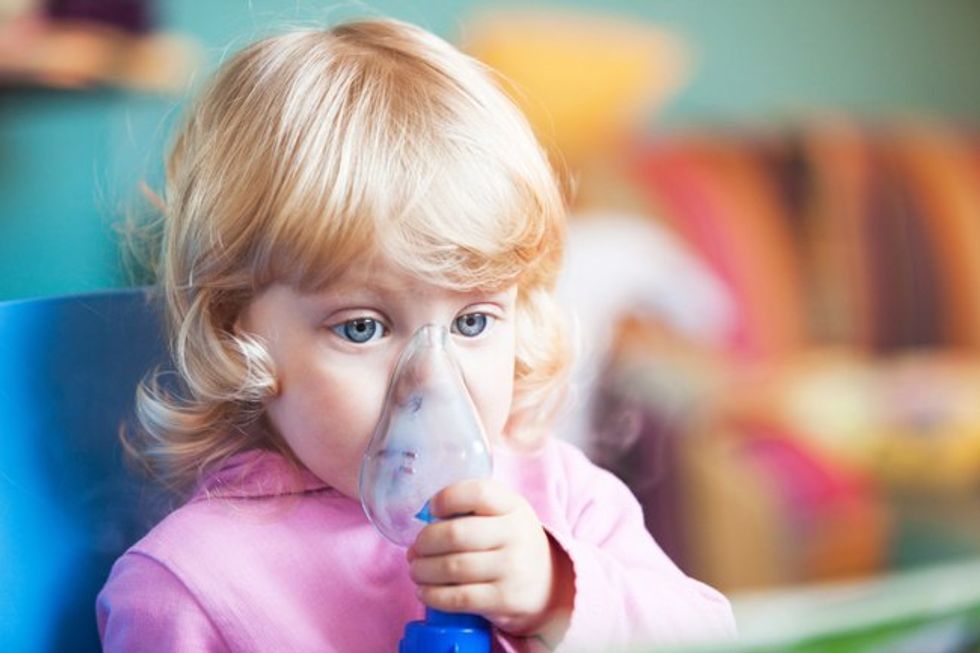 Illnesses related to a warming planet are on the rise. Photo credit: Shutterstock
1. Asthma and respiratory ailments
Asthma is increasing across the U.S. Between 2001 and 2009, reports the Centers for Disease Control, the number of patients diagnosed with asthma rose by 4.3 million. Asthma is the leading cause of school absences and of many work absences as well. Asthma attacks are often triggered by pollen. As it turns out, plants are starting their pollination season earlier and it lasts longer. That doesn't bode well for anyone who suffers from any number of respiratory ailments.
2. Allergies
In addition to asthma, the number of people suffering from hay fever and other pollen allergies is also on the rise. There are two reasons for this. First, the range where goldenrod and other plants that release heavy amounts of pollen is increasing as global warming makes parts of the country more hospitable to plants that used to be contained by colder temperatures. Second, as mentioned above, the sheer amount of pollen that plants are creating is increasing. Trees are the most common trigger for spring hay fever, reports the National Wildlife Federation. With spring arriving 10 to 14 days earlier than it did just 20 years ago, pollination is starting earlier. Hay fever is, too.
3. Heart disease and stroke
Extreme temperature changes, plus high particulate matter from burning coal and gasoline, can increase the risk for heart attack or stroke. The risk is particularly great if you live in an urban area with high levels of outdoor air pollution.
4. Poison ivy
Climate change is bad for you, but very good for poison ivy. As a result of higher global temperatures, poison ivy leaves are getting bigger, the vines are getting hairier and the oil in the leaves that makes you itch is getting more potent.
5. Dengue fever
As warmer bands of climate take hold, mosquitoes carrying dangerous dengue fever are moving north. Consequently, a disease that was once restricted to the tropics is starting to show up in the southern U.S.. The Natural Resources Defense Council reports that two types of mosquitoes capable of transmitting dengue fever can now be found across at least 28 states.
6. Lyme disease
Diseases carried by ticks are spreading, as well, especially in the northeast. "In Maine, which had been considered less hospitable to ticks because of its colder climate, crews tapping maple trees are seeing more of them than ever," says Ted St. Amand, an entomologist and district manager for Atlantic Pest Solutions. "There never was much concern because deer tick was not that prevalent inland from the coast," St. Amand said. "Now it's everywhere."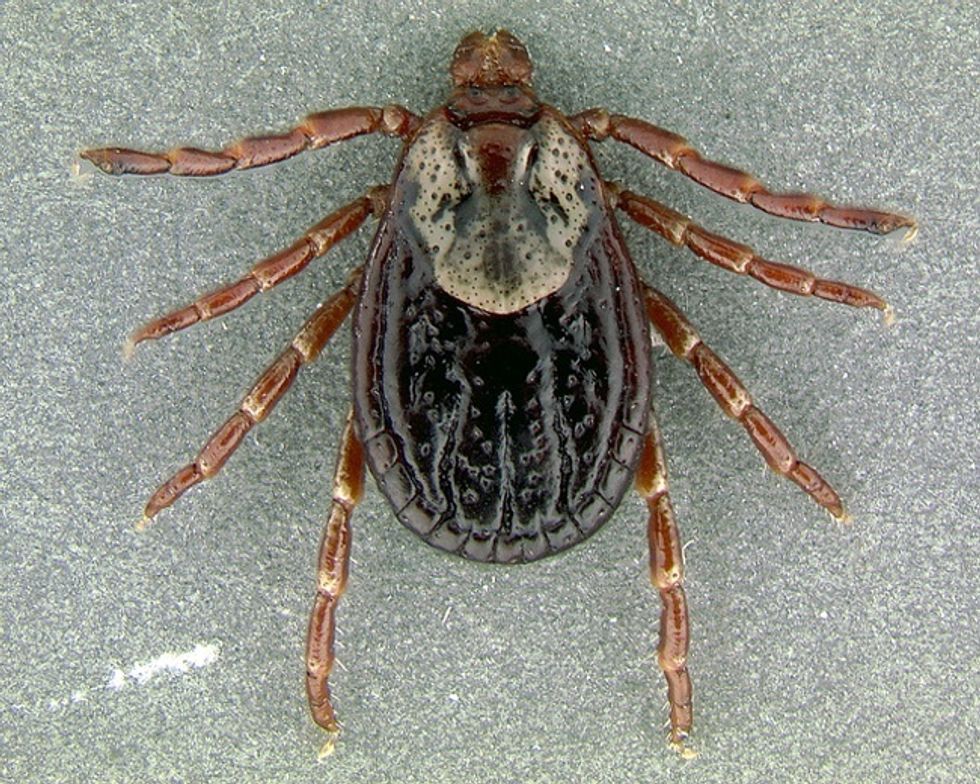 7. Other infectious diseases
Malaria and cholera are not big threats in the U.S., fortunately. But in the wake of extreme weather events, various waterborne pathogens can cause diarrhea and may contaminate water supplies. These pathogens reproduce more quickly in warmer conditions as well.
8. Heat stroke
Prolonged exposure to extreme heat can cause heat exhaustion, heat cramps, heat stroke and even death. Senior citizens may be particularly susceptible, particularly those who do not have air conditioning.
9. Mental health and stress
Extreme weather events like hurricanes and droughts are putting tremendous pressure on people, who worry about their basic survival. Stress, anxiety, depression, even post-traumatic stress disorder can occur when someone goes through a harrowing.
What Can We Do?
1. Cover up
Protect yourself from mosquito bites by wearing long-sleeved shirts, long pants and socks when you're out in the yard. The same protection will work against poison ivy and ticks when you're weeding or taking a hike in the woods. Protect bare skin by spraying insect repellent proven to be effective against both ticks and mosquitoes.
2. Pay attention to air quality alerts
Most cities will issue a "Code Orange" or "Code Red" or "Code Purple" to alert citizens to stay inside. You can see the complete guide to air quality alerts here.
3. Get the medical attention you need
Your doctor should prescribe the proper treatment for asthma, heart disease, allergies and other physical ailments. A therapist or psychiatrist can help treat anxiety or depression related to your climate concerns. Be prepared by having emergency medication on hand before you need it.
4. Stay indoors or in a cool location when temperatures rise
If you have family, friends or neighbors who are suffering from the heat, help them get to a community cooling center, where they can get some relief, water and medical care if they need it.
5. Use less energy and support public policies to reduce the use of fossil fuels
Shifting to renewable sources of energy like solar and wind is the most important way to reduce the build-up of the greenhouse gases that cause climate change in the first place. In the short term, monitor your health and well-being closely. In the long term, we will all be victims of climate change one way or another unless we cut back on the energy we use and develop strong national public policies that decrease our dependence on fossil fuels and boost our use of solar energy and wind power.
YOU MIGHT ALSO LIKE
What You Need to Know About Ticks
Is Going Vegan the Solution to Climate Change?
84,000 Chemicals on the Market, Only 1% Have Been Tested for Safety
EcoWatch Daily Newsletter
By Jennifer Molidor, PhD
Climate change, habitat loss and pollution are overwhelming our planet. Thankfully, these enormous threats are being met by a bold new wave of environmental activism.
President Donald Trump mocked water-efficiency standards in new constructions last week. Trump said, "People are flushing toilets 10 times, 15 times, as opposed to once. They end up using more water. So, EPA is looking at that very strongly, at my suggestion." Trump asked the Environmental Protection Agency (EPA) for a federal review of those standards since, he claimed with no evidence, that they are making bathrooms unusable and wasting water, as NBC News reported.
(L) Rushing waters of Victoria Falls at Mosi-oa-Tunya National Park, Zimbabwe pictured in January 2018. Edwin Remsberg / VW PICS / UIG / Getty Images (R) Stark contrast of Victory Falls is seen on Nov. 13, 2019 after drought has caused a decline. ZINYANGE AUNTONY / AFP / Getty Images
Monsanto's former chairman and CEO Hugh Grant speaks about "The Coming Agricultural Revolution" on May 17, 2016.
Fortune Brainstorm E / Flickr
By Carey Gillam
Former Monsanto Chairman and CEO Hugh Grant will have to testify in person at a St. Louis-area trial set for January in litigation brought by a cancer-stricken woman who claims her disease was caused by exposure to the company's Roundup herbicide and that Monsanto covered up the risks instead of warning consumers.
A volcano erupts on New Zealand's Whakaari/White Island on Dec. 9, 2019.
Michael Schade / Twitter
A powerful volcano on Monday rocked an uninhabited island frequented by tourists about 30 miles off New Zealand's coast. Authorities have confirmed that five people died. They expect that number to rise as some are missing and police officials issued a statement that flights around the islands revealed "no signs of life had been seen at any point,", as The Guardian reported.