This website uses cookies to ensure you get the best experience while browsing it. By clicking 'Got It' you're accepting these terms.
5 Species Bouncing Back From the Brink of Extinction
Mar. 16, 2016 10:05AM EST
Animals
Our planet is incredible and so are the creatures that inhabit it. Sadly, their habitats are under threat. Every two seconds, an area of rainforest the size of a football field is lost to human destruction. Oceans are filling with plastic and everyday, illegal trade and poaching are threatening to wipe entire species off the face of the planet.
However, these five amazing species are pulling back from the brink of extinction.
1. The Ili Pika, Spotted For the First Time in 20 Years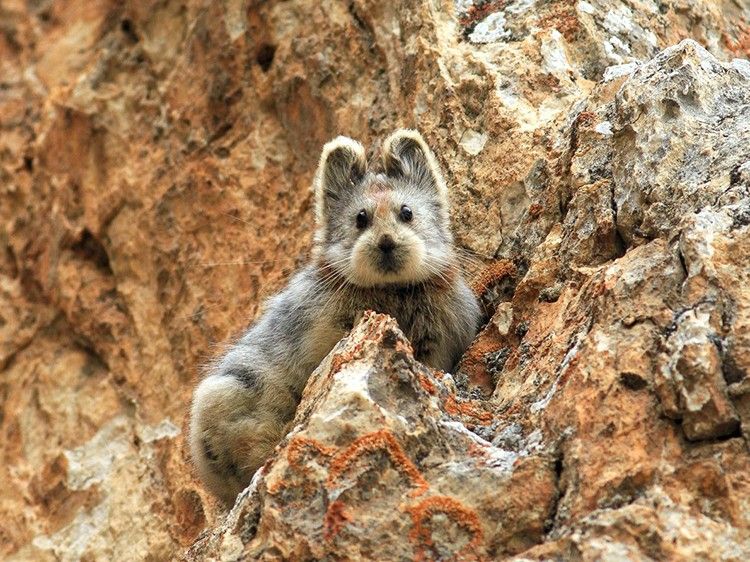 The almost impossibly cute Ili Pika is so rare that it was believed extinct for more than 20 years before it reappeared in March 2015.
The "magic rabbit" was discovered by accident in 1983 by conservationist Li Weidong in Northwest China's Xinjiang region and has been spotted only a handful of times since then. The last glimpse of the tiny creature with the teddy bear face was caught in 1990, leading to fears that it had been lost forever.
The re-emergence of the rare creature has given hope to Li Weidong and other conservationists. But climate change and an expanding human population at the foot of the mountain means that the creature is still under threat. Li is now fighting for official conservation status for the Ili Pika.
2. Record Number of Manatees Off the Florida Coast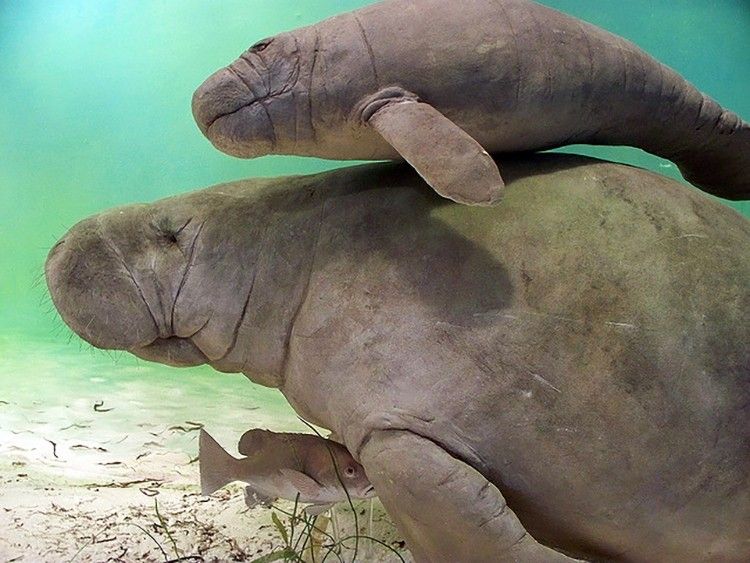 Conservation efforts for the manatees are being held up as a global success story. A record number were counted off the Florida coast this month. The slow moving sea creatures are in fact distant relatives of the landlubbing elephant. Among the first species to be classified as endangered in 1973, their population has leapt up from only 1,267 in 1991 to more than 6,000 today.
3. China's Wild Panda Population is Up 17 percent!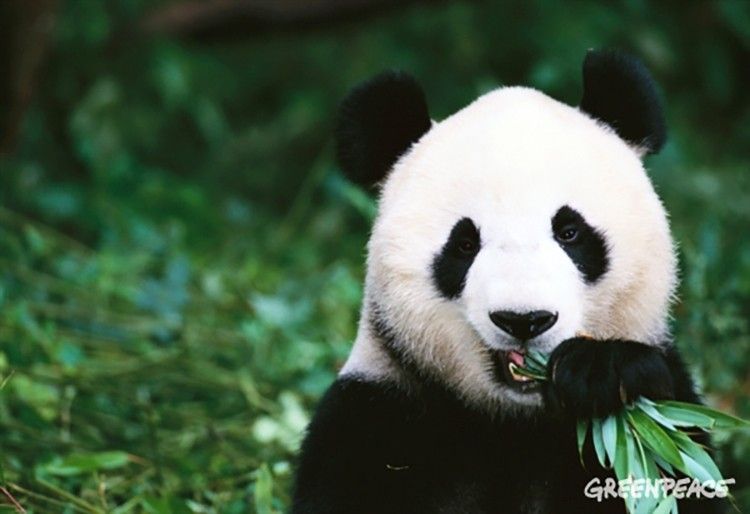 Wild populations of the Giant Panda, the rarest bear on the planet, saw an unprecedented leap of almost 17 percent in the past decade, according to China's 2015 National Survey of Giant Pandas. This is amazing progress, especially given that it's notoriously difficult for pandas to breed.
Their population growth is the result of decades of concerted effort, including establishing nature reserves and safe habitats for the pandas in its native Sichuan Province, in southwest China. Finally starting to pay off.
Sadly, the Giant Panda is still facing serious threat from habitat fragmentation. Find out more about our work fighting illegal logging in the Giant Panda's habitat here.
4. The Amur Leopard Population Doubled in 2015
The beautiful and elusive Amur leopard has made remarkable progress, more than doubling its population in just seven years. The world's rarest cat, the Amur leopard roams the broad expanses of forest and mountain in northeastern China and eastern Russia. Since a national park was established to protect their habitat in 2012, their population has grown from only 30 to 57.
5. Yunnan Golden Monkey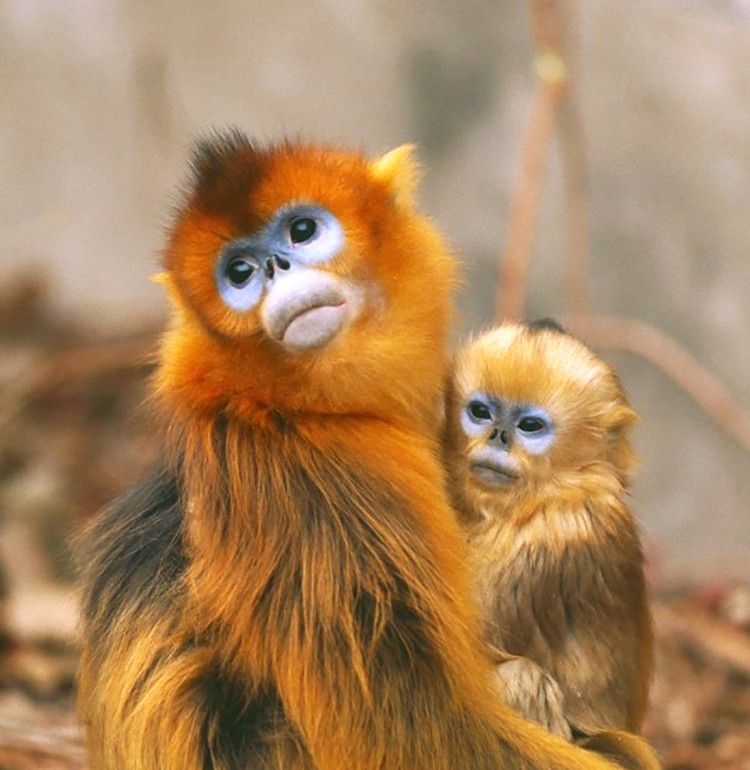 Sometimes referred to as "the wild men of the mountains," these rare primates live at altitudes of 4,000 m and higher in the mountains of southwestern China's Yunnan province. With a small population of only around 3000 and living in such remote locations, many suspected that the Yunnan Golden Monkey was extinct until the 1960s, when researchers found skeletons of the monkey on sale in the province.
Inhabiting only areas of pristine mountain forest, the monkeys are extremely vulnerable to deforestation. However, numerous projects to protect the high altitude forests of Yunnan have helped the Yunnan Golden Monkey to make a comeback. Some localities have seen their population triple since the 1980s.
Hundreds of species across the world face threats to their existence. But if there is one thing the above five unique animals show, it's that conservation works! It can be a lot of work, but protecting animal habitats can help these special creatures we share the world with to survive and thrive.
We can all play a part in helping these animals. We can support ocean sanctuaries, call for an end to deforestation and act against habitat threatening climate change. All these small acts help bring about change, and help create a world flourishing in spectacular wildlife.
YOU MIGHT ALSO LIKE
Penguin Swims 5,000 Miles Each Year to Visit the Man Who Rescued Him
Palm Oil Scorecard: Find Out Which Brands Are (and aren't) Helping Save Indonesia's Rainforests
How You Can Help Save the Whales by Eating the Right Fish
Wild Baby Wolverines Make On-Screen Debut in Remarkable New Documentary
EcoWatch Daily Newsletter
Simple swaps that cut down on kitchen trash.
Sponsored
By Kayla Robbins
Along with the bathroom, the kitchen is one of the most daunting areas to try and make zero waste.
Protestors and police stand on ether side of railway tracks. dpa / picture-alliance
Police have cleared 250 climate activists who stayed overnight at the Garzweiler brown coal mine in western Germany, officials said Sunday.
Cecilie_Arcurs / E+ / Getty Images
By Megan Jones and Jennifer Solomon
The #MeToo movement has caused profound shake-ups at organizations across the U.S. in the last two years. So far, however, it has left many unresolved questions about how workplaces can be more inclusive and equitable for women and other diverse groups.

Cigarette butts are the most-littered item found at beach clean ups. John R. Platt
By Tara Lohan
By now it's no secret that plastic waste in our oceans is a global epidemic. When some of it washes ashore — plastic bottles, plastic bags, food wrappers — we get a stark reminder. And lately one part of this problem has been most glaring to volunteers who comb beaches picking up trash: cigarette butts.

Andrea Rodgers, second from the right, takes notes during a hearing in the Juliana v. U.S. case before the 9th Circuit Court of Appeals in Portland, Oregon on June 4. Colleague Elizabeth Brown sits to her left, while colleague Julia Olson sits on her right, with co-council Philip Gregory on Julia's right. Robin Loznak / Our Children's Trust
By Fran Korten
On June 4, Andrea Rodgers was in the front row of attorneys sitting before a three-judge panel of the 9th Circuit Court. The court session, held in Portland, Oregon, was to determine whether the climate change lawsuit (Juliana v. United States) brought by 21 young plaintiffs should be dismissed, as requested by the U.S. government, or go on to trial.
Seventy Extinction Rebellion protesters were arrested outside The New York Times building Saturday.
SCOOTERCASTER / YouTube screenshot
Explosions and a blaze at the Philadelphia Energy Solutions Refining Complex on June 21.
VOA News / YouTube screenshot
A fire broke out at a Philadelphia oil refinery Friday morning, starting with an explosion so massive it was felt as far away as South Jersey and Delaware County, Pennsylvania, CNN reported.