This website uses cookies to ensure you get the best experience while browsing it. By clicking 'Got It' you're accepting these terms.
3 Things You Should Know About the Hottest Year Ever Recorded
Feb. 04, 2016 12:03PM EST
Climate
We hate to sound like a broken record, but we keep breaking heat records. Any way you slice it, last year was warm. Unusually so.
National Oceanic and Atmospheric Administration (NOAA) and National Aeronautics and Space Administration (NASA) have both confirmed what scientists have been predicting for months: 2015 was globally the hottest year ever recorded (and the direct temperature records date back to 1880). But what else did scientists determine about the state of the climate in 2015? Here's what else you need to know.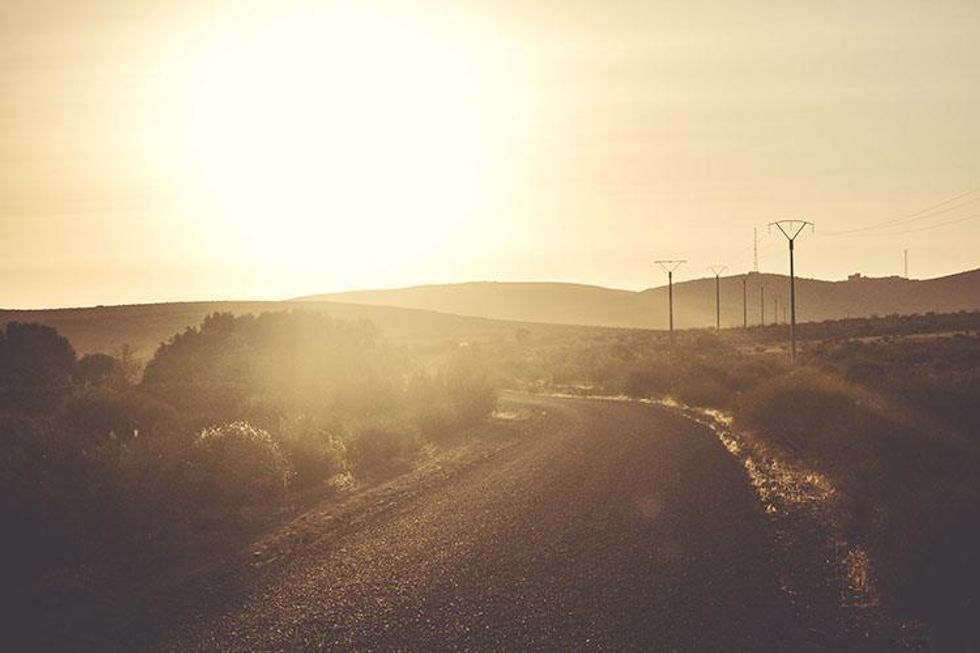 1. 2015 Crushed 2014
Not only was 2015 the warmest year on record globally, it beat the previous record, set in 2014, by a wide margin. The average temperature (over land and ocean surfaces) was 1.62 F (0.90 C) above the 20th century average, a full 0.29 F (0.16 C) above the previous record set in 2014.
That might not seem like much, but it's the widest margin by which the global average annual temperature record has been broken—ever.
 2. It Wasn't All Due To El Niño—But It Played A Part
The planet is warming because of manmade carbon pollution and other greenhouse gases emitted from human activities like burning fossil fuels. The planet has warmed about 1.4 F (0.8 C) since 1880 and in 2015 this warming trend continued unabated.
On top of this human-caused warming, an El Niño event began last year and continues into the present. El Niño refers to the natural condition where ocean surface temperatures in the eastern and central Pacific near the Equator warm to levels above the long term average. The 2015/2016 El Niño rivals the one from 1997/1998 as the strongest since record-keeping began (in terms of ocean surface temperatures above the long-term average).
El Niño events are a result of complex circulations in the ocean and atmosphere. They occur roughly every four to seven years and have a big impact on weather patterns globally. El Niño events can cause short-term spikes in average global temperatures, but they are not behind the long-term warming we've experienced over the past century. An increasing body of research suggests that strong El Niño events might happen more frequently as our planet continues to warm and our climate changes.
The bottom line? El Niño makes temperatures change from year to year, but in the long run, the Earth is steadily warming and it's due to human activity.
Climate Reality's director of science and solutions, Ryan Towell, goes into more detail about El Niño on CCTV America's The Heat.
3. Fifteen of the 16 Hottest Years on Record Globally Have Occurred After 2000
Of these 16 years, 1998 was the only one that occurred in the 20th century—and like 2015, 1998 was a strong El Niño year. While climate scientists don't expect every year to be record warm (due to these natural fluctuations), there is already evidence to suggest this time next year we'll be writing about 2016 being the new hottest year on record. The writing is on the wall: as humans continue to burn fossil fuels, our climate will change.
As atmospheric scientist Katharine Hayhoe told the Associated Press, "It's getting to the point where breaking record is the norm. It's almost unusual when we're not breaking a record."
Put the Heat on Climate Change Denial 
It's clear the Earth's climate is changing. How do you make a difference? Join former U.S. Vice President Al Gore for a Climate Reality Leadership Corps training. We bring together renowned climate scientists and communicators to give you the tools to fight denial and inspire others to take action. Learn more at the Climate Reality Training Corps website.

YOU MIGHT ALSO LIKE 
Could Lawsuit Against Exxon Finally Force the Fossil Fuel Industry to Pay for Its Lies About Climate Change?
This Kid Warrior Is Assembling a Teen Army to the Save the Planet
Leonardo DiCaprio to Produce Post-Apocalyptic Climate Change Film
Hottest Year Ever Recorded + Collapsing Oil Prices = Broken Fossil Fuel Economy
EcoWatch Daily Newsletter
Elva Etienne / Moment / Getty Images
By Ketura Persellin
Gift-giving is filled with minefields, but the Environmental Working Group's (EWG) got your back, so you don't need to worry about inadvertently giving family members presents laden with toxic chemicals. With that in mind, here are our suggestions for gifts to give your family this season.
Pexels
Garlic is an ingredient that provides great flavor to dishes and can be found in most kitchens across the globe.
Pexels
Echinacea is a group of flowering plants that belong to the daisy family, along with plants like sunflowers, chicory, chamomile, and chrysanthemums.

One of the 25 new Long Beach Transit hybrid gasoline-electric buses on April 23, 2009. Jeff Gritchen / Digital First Media / Orange County Register / Getty Images
In Long Beach, California, some electric buses can charge along their route without cords or wires.
When a bus reaches the Pine Avenue station, it parks over a special charging pad. While passengers get on and off, the charger transfers energy to a receiver on the bottom of the bus.