This website uses cookies to ensure you get the best experience while browsing it. By clicking 'Got It' you're accepting these terms.
24 Groups Leading the Charge in Cultivating Urban Farming
Apr. 26, 2016 11:11AM EST
Since 1950, the number of people residing in urban areas has increased by more than 3.1 billion. It is projected by the United Nations (UN) that by 2050, 66 percent of the world's population will be living in cities.
The rise in urban inhabitants has led to growing global concern over a slew of challenges—including food security, land scarcity, social equity and economic opportunity. In response, communities around the world are digging into their urban landscapes and cultivating foodscapes that can provide green space, nutritious food and increased incomes for farmers, while reducing food miles and creating greater community integration and inclusion.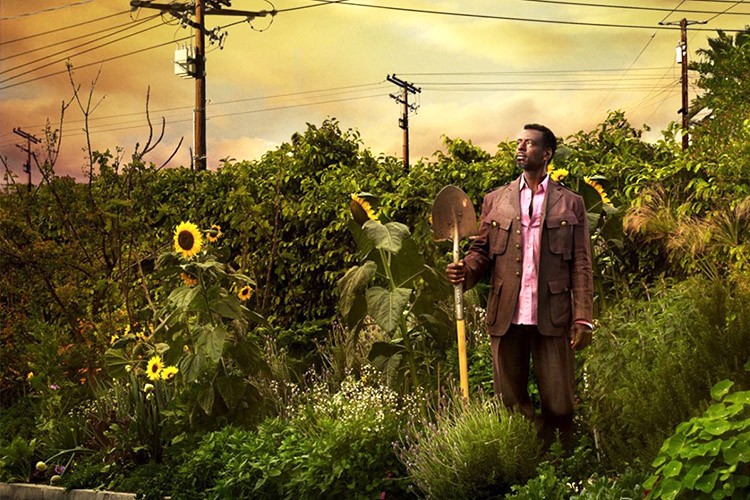 According to the UN Food and Agriculture Organization (FAO), nearly 1 billion people worldwide are now engaged in urban agriculture. From Nairobi, Kenya to Brooklyn, New York farmers and eaters are finding ways to green their cities.
Ron Finley, a noteworthy renegade in the urban agriculture revolution, has been transforming the streets of South LA since 2010. Affectionately known as the Gangsta Gardener, Finley's rebellious introduction into agriculture is explored in the documentary, Can You Dig This. An inspiring story of four unlikely gardeners, the film calls for people in one of America's most notoriously dangerous neighborhoods and beyond, to "put down their guns and pick up their shovels."
Between April 22-29, organizations around the country will host screenings of the film. On April 30, community farms and gardens, in collaboration with Ron Finley and the Can You Dig This team, will celebrate National #PlantSomething Day—a day of action and service that encourages all to get involved in the urban agriculture movement.
In solidarity, Food Tank is highlighting 24 organizations that are helping to green cities around the world.
1. Abalimi
Abalimi is an urban agriculture and environmental action group located outside of Capetown, South Africa. The organization supports and assists groups and individuals looking to improve their livelihoods through organic farming.
2. Alternatives' Feeding Citizenship
A nonprofit that promotes social and environmental justice in Montreal, Canada, Alternatives' Feeding Citizenship is growing healthy food to fuel healthy communities. The project engages the community through horticultural training programs while supporting school and neighborhood gardens.
Located just 2.5 miles from the Seattle city center, community members, local institutions and volunteers are coming together to grow a place for education, cultural exchange and recreation. With the multifaceted goal of revitalizing public land, improving public health and increasing local food security, the group is cultivating a number of vegetables, fruits and nuts. Redefining what it means to have access to local, organically grown produce, all food is free for the taking.
Through youth programing, farmer training and community workshops, Toronto's largest urban farm aims to ensure local food security, provide increased economic opportunity for the city's residents and create an intergenerational, multicultural place of learning.
5. Cidades Sem Fome (Cities Without Hunger)
Since 2004, Cidades Sem Fome has been transforming São Paulo, Brazil's unused and neglected land into community gardens, school gardens and agricultural greenhouses. Through these efforts, the organization improves diets, encourages social integration of historically marginalized groups and creates jobs.
Cleveland Crops offers agricultural and culinary training to adults with disabilities in Cleveland. Outfitted with season extension techniques, their urban farms remain productive through the long, cold winter months in this former rust belt city.
A nonprofit in Mexico City, Cultiva Ciudad manages a school garden program and assists at-risk youth in societal reintegration through the teaching of urban gardening skills. Additionally, in collaboration with Centro de Autismo Teletón, they operate a therapeutic sensory garden for children on the autism spectrum. Its education program, pollinator garden, herb spiral and sensory tunnel give children the opportunity to connect with nature.
8. EnerGaia
Based in Bangkok, Thailand, EnerGaia uses otherwise unusable urban space to grow healthy food—namely, sustainable algae products. Their rooftop spirulina farm allows them to address nutritional and environmental problems that plague the city.
In Mumbai, Fresh and Local transforms underutilized urban space into edible landscapes. With an emphasis on community integration and organic growing, the organization is advancing India's urban agriculture movement.
10. HK Farm
Since 2012, a group of farmers have been growing organic produce on a 4,000 square foot rooftop in an industrial neighborhood of Hong Kong. In an effort to rally other urban agriculture supporters, HK Farm frequently curates exhibitions, coordinates community events, leads educational workshops and collaborates with local schools and businesses.
11. Green Grounds
A grassroots organization, Green Grounds educates and supports residents of South LA as they transform their lawns into edible landscapes and urban farms.
12. Grow Calgary
Grow Calgary, Canada's largest urban agricultural farm, is operated by a dedicated group of volunteers. With the goal of providing healthy, local food to all Calgarians, the farm's output is donated to a community owned and operated food bank.
Thirty-three meters below London's bustling streets, Growing Underground is using the latest in hydroponic technology to grow pesticide-free produce. In addition to drastically reducing water usage and eliminating the concern of agricultural run-off, this urban endeavor significantly reduces the miles traveled by the city's favorite salad leaves and microgreens.
Keep Growing Detroit aims to create food sovereignty in Detroit through urban agriculture programs, including Grown in Detroit, a network of family and youth community gardens throughout Detroit; the Garden Resource Program, which provides participants with garden resources such as seeds and Detroit-grown transplants; and The Plum Street Market Garden, which models appropriately scaled, production-focused urban agriculture, trains urban growers and volunteers and offers hands-on educational sessions.
The Mazingira Institute provides training and support for urban farmers in Nairobi, Kenya. The NGO has trained about three thousand urban farmers and organized youth and women's hubs.
16. Mbuyoni Garden
At Mbuyoni Elementary School in Dar es Salaam, Tanzania, the Regent Estate Senior Women's Group has helped to establish a garden that spans one-sixth of the school's land. After early morning tilling and tending, crops are harvested and served for lunch in the school's cafeteria. The project not only addresses malnutrition, but also familiarizes the students with native plants.
17. New Roots
An essential component of the International Rescue Committee's greater efforts to help communities build a secure and sustainable future, New Roots provides recently resettled refugees with the training, tools and land necessary to grow fruits and vegetables in their new neighborhoods. Present in 22 cities, this initiative is helping families become self-sufficient across the U.S.
Not Far From the Tree, based in Toronto, Canada, mobilizes a team of volunteers to pick fruit trees when a homeowner can't keep up with the season's bounty. The harvest is then split equally, with one-third offered to the homeowner, one-third to the volunteer and one-third delivered by bicycle to a local shelter, food bank or community kitchen.
19. Our School at Blair Grocery (OSBG)
Located in the Lower Ninth Ward of New Orleans, OSBG is an independent alternative high school and sustainability education center. Coupling GED-prep with the tenets of sustainable community development, they seek to empower "at-risk youth to make New Orleans the (next) City That Ended Hunger."
Pocket City Farms transforms abandoned urban space into productive, organically grown garden plots. They are currently constructing a community learning space that will double as Sydney, Australia's first urban farm.
21. Rev Birmingham—The Urban Food Project
According to The Urban Food Project, 88,000 Birmingham, Alabama residents live in a food desert. In an effort to provide the community with fresh, local, healthy food, this project assists corner store owners in the buying, marketing and selling of fresh, local produce.
22. Siyakhana
Using permaculture principles, Siyakhana has transformed a once unappealing inner city plot of land into a productive vegetable and medicinal herb garden in Johannesburg, South Africa. Additionally, the organization advocates for improved food policy in the country and offers training and work opportunities to the community's marginalized.
23. Sucre Association of Urban Producers
In the outskirts of Sucre, Bolivia, 680 women are now producing pesticide-free vegetables for their families. The remaining produce is sold at market or to a nearby cafe. The association is working toward zero malnutrition and along the way, empowering and uplifting the entire community.
A multicultural and educational urban farm in Vancouver, Canada, The World in a Garden strives to engage the community, particularly youth, in the development of a just and local food system. In an effort to ensure fair food around the world, they are currently piloting projects in Costa Rica and India.
Find an urban agriculture project near you, secure tickets to a Can You Dig This screening or consider hosting a screening at your local theater to join us in celebrating National #PlantSomething Day on April 30.
YOU MIGHT ALSO LIKE
How to Fight Deforestation With Your Fork
Researchers Say Only Way to Guarantee Enough Food in 2050 Is if the World Turns Vegan
Can Superfoods Help Boost the Planet's Health, Too?
Prince William and British naturalist David Attenborough attend converse during the World Economic Forum annual meeting, on January 22 in Davos, Switzerland. Fabrice Cofferini /AFP / Getty Images
Britain's Prince William interviewed famed broadcaster David Attenborough on Tuesday at the World Economic Forum's annual meeting in Switzerland.
During the sit-down, the 92-year-old naturalist advised the world leaders and business elite gathered in Davos this week that we must respect and protect the natural world, adding that the future of its survival—as well as humanity's survival—is in our hands.
Electric vehicle sales took off in 2018, with a record two million units sold around the world, according to a new Deloitte analysis.
What's more, the accounting firm predicts that another 21 million electric cars will be on the road globally over the next decade due to growing market demand for clean transportation, government subsidies, as well as bans on fossil fuel cars.
Teenager Alex Weber and friends collected nearly 40,000 golf balls hit into the ocean from a handful of California golf courses.
Alex Weber /
CC BY-ND
Southwest Greenland had the most consistent ice loss from 2003 to 2012. Eqalugaarsuit, Ostgronland, Greenland on Aug. 1, 2018.
Rob Oo / CC BY 2.0
Greenland is melting about four times faster than it was in 2003, a new study published Monday in the Proceedings of the National Academy of Sciences found, a discovery with frightening implications for the pace and extent of future sea level rise.
"We're going to see faster and faster sea level rise for the foreseeable future," study lead author and Ohio State University geodynamics professor Dr. Michael Bevis said in a press release. "Once you hit that tipping point, the only question is: How severe does it get?"
Finally, some good news about the otherwise terrible partial government shutdown. A federal judge ruled that the Trump administration cannot issue permits to conduct seismic testing during the government impasse.
The Justice Department sought to delay—or stay—a motion filed by a range of coastal cities, businesses and conservation organizations that are suing the Trump administration over offshore oil drilling, Reuters reported. The department argued that it did not have the resources it needed to work on the case due to the shutdown.
Most people have heard of the Amazon, South America's famed rainforest and hub of biological diversity. Less well known, though no less critical, is the Pantanal, the world's largest tropical wetland.
Like the Amazon, the Pantanal is ecologically important and imperiled. Located primarily in Brazil, it also stretches into neighboring Bolivia and Paraguay. Covering an area larger than England at more than 70,000 square miles, the massive wetland provides irreplaceable ecosystem services that include the regulation of floodwaters, nutrient renewal, river flow for navigability, groundwater recharge and carbon sequestration. The wetland also supports the economies of the four South American states it covers.
Demonstrators participate in a protest march over agricultural policy on Jan. 19 in Berlin, Germany. Carsten Koall / Getty Images Europe
By Andrea Germanos
Organizers said 35,000 people marched through the streets of the German capital on Saturday to say they're "fed up" with industrial agriculture and call for a transformation to a system that instead supports the welfare of the environment, animals and rural farmers.

The fire that erupted after a pipeline explosion in Mexico Friday. FRANCISCO VILLEDA / AFP / Getty Images
By Patrick Rogers
If you have ever considered making the switch to an environmentally friendly electric vehicle, don't drag your feet. Though EV prices are falling, and states are unveiling more and more public charging stations and plug-in-ready parking spots, the federal government is doing everything it can to slam the brakes on our progress away from gas-burning internal combustion engines. President Trump, likely pressured by his allies in the fossil fuel industry, has threatened to end the federal tax credits that have already helped put hundreds of thousands of EVs on the road—a move bound to harm not only our environment but our economy, too. After all, the manufacturing and sale of EVs, hybrids, and plug-in hybrids supported 197,000 jobs in 2017, according to the most recent U.S. Energy and Employment Report.