24 Groups Leading the Charge in Cultivating Urban Farming
Since 1950, the number of people residing in urban areas has increased by more than 3.1 billion. It is projected by the United Nations (UN) that by 2050, 66 percent of the world's population will be living in cities.
The rise in urban inhabitants has led to growing global concern over a slew of challenges—including food security, land scarcity, social equity and economic opportunity. In response, communities around the world are digging into their urban landscapes and cultivating foodscapes that can provide green space, nutritious food and increased incomes for farmers, while reducing food miles and creating greater community integration and inclusion.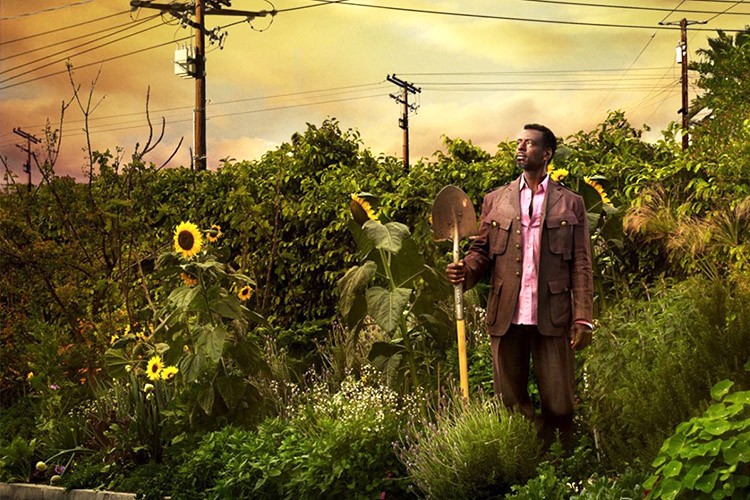 According to the UN Food and Agriculture Organization (FAO), nearly 1 billion people worldwide are now engaged in urban agriculture. From Nairobi, Kenya to Brooklyn, New York farmers and eaters are finding ways to green their cities.
Ron Finley, a noteworthy renegade in the urban agriculture revolution, has been transforming the streets of South LA since 2010. Affectionately known as the Gangsta Gardener, Finley's rebellious introduction into agriculture is explored in the documentary, Can You Dig This. An inspiring story of four unlikely gardeners, the film calls for people in one of America's most notoriously dangerous neighborhoods and beyond, to "put down their guns and pick up their shovels."
Between April 22-29, organizations around the country will host screenings of the film. On April 30, community farms and gardens, in collaboration with Ron Finley and the Can You Dig This team, will celebrate National #PlantSomething Day—a day of action and service that encourages all to get involved in the urban agriculture movement.
In solidarity, Food Tank is highlighting 24 organizations that are helping to green cities around the world.
1. Abalimi
Abalimi is an urban agriculture and environmental action group located outside of Capetown, South Africa. The organization supports and assists groups and individuals looking to improve their livelihoods through organic farming.
2. Alternatives' Feeding Citizenship
A nonprofit that promotes social and environmental justice in Montreal, Canada, Alternatives' Feeding Citizenship is growing healthy food to fuel healthy communities. The project engages the community through horticultural training programs while supporting school and neighborhood gardens.
Located just 2.5 miles from the Seattle city center, community members, local institutions and volunteers are coming together to grow a place for education, cultural exchange and recreation. With the multifaceted goal of revitalizing public land, improving public health and increasing local food security, the group is cultivating a number of vegetables, fruits and nuts. Redefining what it means to have access to local, organically grown produce, all food is free for the taking.
Through youth programing, farmer training and community workshops, Toronto's largest urban farm aims to ensure local food security, provide increased economic opportunity for the city's residents and create an intergenerational, multicultural place of learning.
5. Cidades Sem Fome (Cities Without Hunger)
Since 2004, Cidades Sem Fome has been transforming São Paulo, Brazil's unused and neglected land into community gardens, school gardens and agricultural greenhouses. Through these efforts, the organization improves diets, encourages social integration of historically marginalized groups and creates jobs.
Cleveland Crops offers agricultural and culinary training to adults with disabilities in Cleveland. Outfitted with season extension techniques, their urban farms remain productive through the long, cold winter months in this former rust belt city.
A nonprofit in Mexico City, Cultiva Ciudad manages a school garden program and assists at-risk youth in societal reintegration through the teaching of urban gardening skills. Additionally, in collaboration with Centro de Autismo Teletón, they operate a therapeutic sensory garden for children on the autism spectrum. Its education program, pollinator garden, herb spiral and sensory tunnel give children the opportunity to connect with nature.
8. EnerGaia
Based in Bangkok, Thailand, EnerGaia uses otherwise unusable urban space to grow healthy food—namely, sustainable algae products. Their rooftop spirulina farm allows them to address nutritional and environmental problems that plague the city.
In Mumbai, Fresh and Local transforms underutilized urban space into edible landscapes. With an emphasis on community integration and organic growing, the organization is advancing India's urban agriculture movement.
10. HK Farm
Since 2012, a group of farmers have been growing organic produce on a 4,000 square foot rooftop in an industrial neighborhood of Hong Kong. In an effort to rally other urban agriculture supporters, HK Farm frequently curates exhibitions, coordinates community events, leads educational workshops and collaborates with local schools and businesses.
11. Green Grounds
A grassroots organization, Green Grounds educates and supports residents of South LA as they transform their lawns into edible landscapes and urban farms.
12. Grow Calgary
Grow Calgary, Canada's largest urban agricultural farm, is operated by a dedicated group of volunteers. With the goal of providing healthy, local food to all Calgarians, the farm's output is donated to a community owned and operated food bank.
Thirty-three meters below London's bustling streets, Growing Underground is using the latest in hydroponic technology to grow pesticide-free produce. In addition to drastically reducing water usage and eliminating the concern of agricultural run-off, this urban endeavor significantly reduces the miles traveled by the city's favorite salad leaves and microgreens.
Keep Growing Detroit aims to create food sovereignty in Detroit through urban agriculture programs, including Grown in Detroit, a network of family and youth community gardens throughout Detroit; the Garden Resource Program, which provides participants with garden resources such as seeds and Detroit-grown transplants; and The Plum Street Market Garden, which models appropriately scaled, production-focused urban agriculture, trains urban growers and volunteers and offers hands-on educational sessions.
The Mazingira Institute provides training and support for urban farmers in Nairobi, Kenya. The NGO has trained about three thousand urban farmers and organized youth and women's hubs.
16. Mbuyoni Garden
At Mbuyoni Elementary School in Dar es Salaam, Tanzania, the Regent Estate Senior Women's Group has helped to establish a garden that spans one-sixth of the school's land. After early morning tilling and tending, crops are harvested and served for lunch in the school's cafeteria. The project not only addresses malnutrition, but also familiarizes the students with native plants.
17. New Roots
An essential component of the International Rescue Committee's greater efforts to help communities build a secure and sustainable future, New Roots provides recently resettled refugees with the training, tools and land necessary to grow fruits and vegetables in their new neighborhoods. Present in 22 cities, this initiative is helping families become self-sufficient across the U.S.
Not Far From the Tree, based in Toronto, Canada, mobilizes a team of volunteers to pick fruit trees when a homeowner can't keep up with the season's bounty. The harvest is then split equally, with one-third offered to the homeowner, one-third to the volunteer and one-third delivered by bicycle to a local shelter, food bank or community kitchen.
19. Our School at Blair Grocery (OSBG)
Located in the Lower Ninth Ward of New Orleans, OSBG is an independent alternative high school and sustainability education center. Coupling GED-prep with the tenets of sustainable community development, they seek to empower "at-risk youth to make New Orleans the (next) City That Ended Hunger."
Pocket City Farms transforms abandoned urban space into productive, organically grown garden plots. They are currently constructing a community learning space that will double as Sydney, Australia's first urban farm.
21. Rev Birmingham—The Urban Food Project
According to The Urban Food Project, 88,000 Birmingham, Alabama residents live in a food desert. In an effort to provide the community with fresh, local, healthy food, this project assists corner store owners in the buying, marketing and selling of fresh, local produce.
22. Siyakhana
Using permaculture principles, Siyakhana has transformed a once unappealing inner city plot of land into a productive vegetable and medicinal herb garden in Johannesburg, South Africa. Additionally, the organization advocates for improved food policy in the country and offers training and work opportunities to the community's marginalized.
23. Sucre Association of Urban Producers
In the outskirts of Sucre, Bolivia, 680 women are now producing pesticide-free vegetables for their families. The remaining produce is sold at market or to a nearby cafe. The association is working toward zero malnutrition and along the way, empowering and uplifting the entire community.
A multicultural and educational urban farm in Vancouver, Canada, The World in a Garden strives to engage the community, particularly youth, in the development of a just and local food system. In an effort to ensure fair food around the world, they are currently piloting projects in Costa Rica and India.
Find an urban agriculture project near you, secure tickets to a Can You Dig This screening or consider hosting a screening at your local theater to join us in celebrating National #PlantSomething Day on April 30.
YOU MIGHT ALSO LIKE
How to Fight Deforestation With Your Fork
Researchers Say Only Way to Guarantee Enough Food in 2050 Is if the World Turns Vegan
Can Superfoods Help Boost the Planet's Health, Too?
The U.S. Fish and Wildlife Service removed grizzly bears in the Greater Yellowstone region on Thursday from the Endangered Species List. The decision comes despite serious concerns in the scientific community about a declining, isolated population with diminishing food resources and record-high mortalities, as well as strong opposition from an unprecedented number of Tribal Nations.
Keep reading...
Show less
ArborGen pine tree field test site in South Carolina. BJ McManama
By BJ McManama
ArborGen Corporation, a multinational conglomerate and leading supplier of seedlings for commercial forestry applications, has submitted an approval request to the U.S. Department of Agriculture, Animal and Plant Health Inspection Service to deregulate and widely distribute a eucalyptus tree genetically engineered (GE) to be freeze tolerant. This modification will allow this GE variety to be grown in the U.S. Southeast. The reason this non-native and highly invasive tree has been artificially created to grow outside of its tropical environment is to greatly expand production capacity for the highly controversial woody biomass industry.
Keep reading...
Show less
By Kari Hamerschlag
Many health conscious consumers are reducing their consumption of red meat in favor of chicken—especially products labeled and promoted as "100% natural"—believing they are a healthier option produced without routine antibiotics, artificial substances or other drugs.
Keep reading...
Show less
Stephen Hawking repeated his warning that humanity needs to leave Earth and colonize the moon, Mars or other planets in order for our species to survive the impending doom of climate change.
"We have given our planet the disastrous gift of climate change ... When we we have reached similar crises there has usually been somewhere else to colonize ... But there is no new world, no utopia around the corner," he said. "We are running out of space, and the only places to go to are other worlds."
Keep reading...
Show less
www.youtube.com
Keep reading...
Show less
It's so hot in the American Southwest that meteorologists are using unusual colors for their temperature maps.
As reported by MLive's Mark Torregrossa, with temperatures forecast to hit 120 degrees Fahrenheit in the Phoenix area, the folks at weatherbell.com had to use green for its Wednesday map because the other shades were already used.
Keep reading...
Show less
www.facebook.com
Former California Gov. Arnold Schwarzenegger has let the world know that Donald Trump does not represent America in his choice to drop out of the Paris climate agreement.
Despite the president's lack of support for the environment, the rest of America will continue to work towards a brighter and greener future, as Schwarzenegger makes clear in the video above.
An oil and gas drilling platform in Australian waters. CSIRO / Wikimedia Commons
By Paul Brown
Natural gas will have to be phased out along with coal if the world is to be kept safe from dangerous climate change. And that seems likely to have to happen far sooner than most official forecasts, according to a new report.
If countries want to reach their Paris climate agreement goals of limiting the long-term world temperature rise to 1.5°C, then many of the proposals to increase gas production and distribution will be unnecessary. New terminals and pipelines will never be fully used and will become stranded assets.
Keep reading...
Show less
The Dakota Access Pipeline being installed between farms in New Salem, North Dakota. Tony Webster /
Flickr
Keep reading...
Show less


Get EcoWatch in your inbox