This website uses cookies to ensure you get the best experience while browsing it. By clicking 'Got It' you're accepting these terms.
What American Environmentalists Can Learn From Prime Minister Modi
Oct. 03, 2014 03:11PM EST
Climate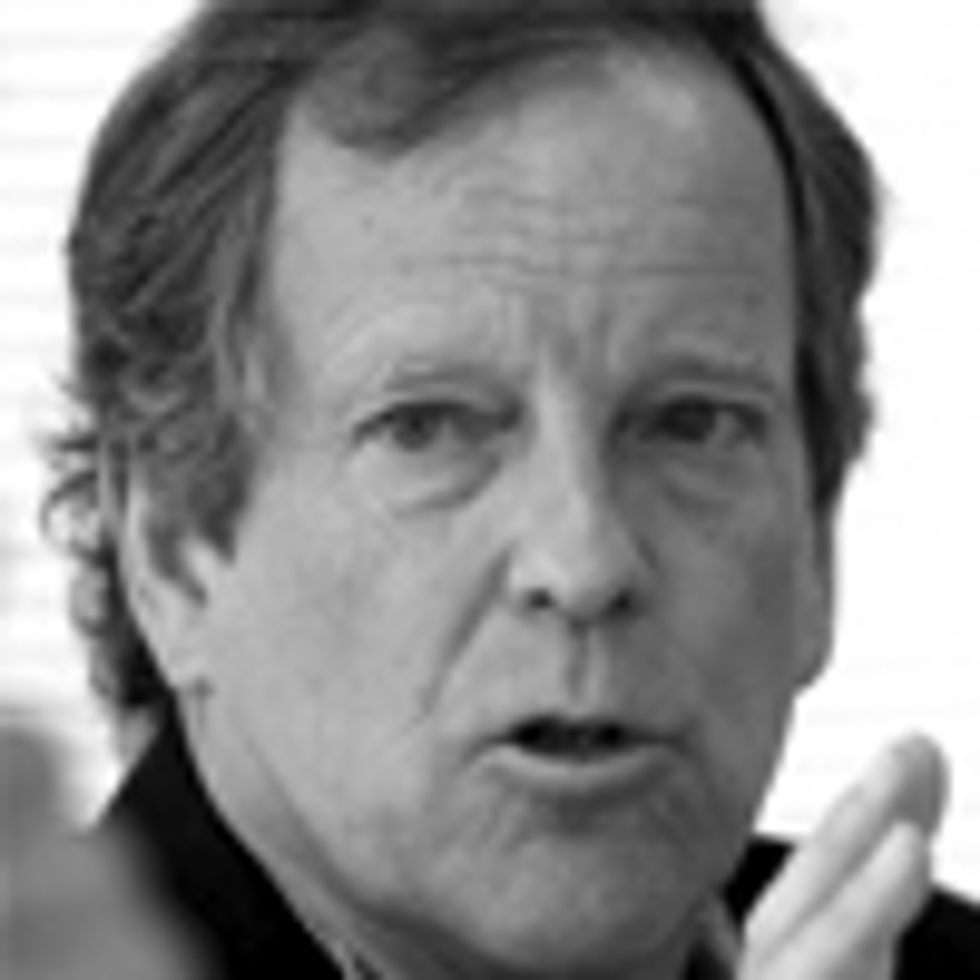 A Discourse of Character not Consequence
Prime Minister Narendra Modi's rock-star love-fest with the American Indian diaspora at Madison Square Garden last week was hardly a policy address—Modi's theme was India's potential greatness and his vision of how to enable it, not a ten-part to-do list for his new government. But his summation of the flaws that today's India must overcome to achieve that "India First" transformation sounded strikingly like an environmental agenda—climate change, solar and wind power, sanitation and toilets, reforestation. Indeed, in seeking to enlist his emigrant audience to "give back" to Mother India the upbringing, nurturing and education she had provided them, Modi closed with a seven minute recruitment video devoted entirely to his passion to clean up the Ganges River.
Modi leverages these environmental examples to make deeper ethical claims. After talking about the needs for sanitation and toilets, he turbo charges the applause with this line: "People ask me when I talk about these things, 'but what is your grand vision, what are your big ideas?' I remind them, 'I got here by selling a cup of tea. I am a little man. I care about little things and little people.'" (India now has its own Log Cabin to White House myth.)
But listening and watching the video it struck me that the American environmental movement could benefit–in major ways–from reflecting carefully on the way in which the Prime Minister frames our issues. Modi, I think, gets the rhetoric and ethics of the environment better than American greens.
Social psychologist Jonathan Haidt argues that people orient towards six ethical poles: harm, fairness, liberty, loyalty, authority and purity. Society is moving rightward, according to Haidt, because liberal thinking cares only about the first three, shrugging off the others. Effectively progressives are playing poker with fewer cards in their hand than their opponents. I can't swallow Haidt whole. After all, liberal fealty to democracy–Vox Populi Vox Dei–or socialist trust in the working class encompass with both loyalty and authority. And environmental dedication to "pristine" wilderness, organic food, and clean air and water clearly orient towards purity–indeed it is the conservative business dismissal of the precautionary principle that demeans the idea that we should avoid impurity–greens are simply worried about different sources of contamination than Mullah Omar (or Ted Cruz).
But Haidt still resonated with me, even bothered me. Listening to Modi, it finally clicks why. Modi is using environmental themes–cleaning up the Ganga, clean energy, sewers and toilets, climate and air pollution. But absent are the usual U.S. environmental discussion of numbers of premature deaths, costs of health care, parts per million. Modi's ethical argument is not about the consequences of filth and pollution—it's about what tolerating filth and pollution say about the ethics of the previous Indian government, and more broadly, Indian society. Modi's emphasis on cleanliness is about character, not consequence. And the ideal society he offers is an aesthetic vision, not an actuarial table. (Although Modi and his audience know that the Ganges today is filthy, the video is unbroken eye candy, a celebration of the river's historic glories–the Ganges the Prime Minister envisages, not the one he inherited).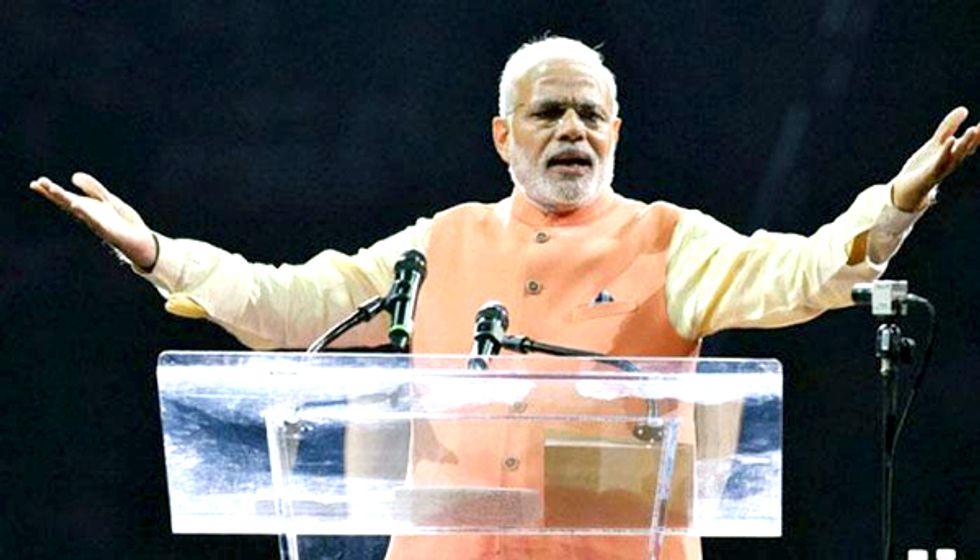 Modi avoids bogging his audience down with "how clean is clean?" He leads them to ponder inescapable personal responsibility rather than veering off into uncertain science. There really isn't any way to dispute Modi's emphasis on cleanliness–except to defend being filthy.
For decades environmentalism's business antagonists repeatedly savaged our movement for not offering enough evidence. Support those clean water standards! Stop asserting more clarity on the science of climate than exists. Why you are viewing wilderness as an ethical value, nature as a religion! (The latest salvoes of this sort are the attacks on "romanticism" and "arcadian myths" from Michael Shellenberger and Ted Nordhaus at the Breakthrough Institute). Over those decades environmentalists have played defense. We now excel at presenting finer and more granular data on precisely how much harm (at what dollar cost) each example of environmental degradation inflicts. We have the Stern report. We have its U.S. update, Risky Business.
But as environmentalism has played better and better defense, society has made less and less rapid environmental progress. Perhaps in bolstering the statistics of consequence, environmentalists have dropped the brighter torch that illuminates character. What kind of generation runs ANY risk that it will disrupt the stability of global climate for thousands of years? Blows up mountains and destroys streams? Does a good person take so many fish from the ocean that none are left for his children? Or slaughter sharks to put their fins in soup? Didn't we used to hang people who poisoned wells in the desert? And if I sprayed dilute toxic chemicals in your face from five inches I would be a felon–why is it OK if a power company does it from hundreds of miles?
If you look back at David Brower and Nancy Newhall's first Sierra Club exhibit format book, This is the American Earth you find a voice more akin to Modi's speech than the latest IPCC report. Some of the early conservative support for environmentalism echoes this discourse. Barry Goldwater's mentor, Russell Kirk, wrote in The Conservative Mind that "The modern spectacle of vanished forests and eroded lands, wasted petroleum and ruthless mining, national debts recklessly increased until they are repudiated, and continual revision of positive law, is evidence of what an age without veneration does to itself and its successors."
Perhaps Modi's simple, eloquent Hindi can reconnect us with our own ethical and rhetorical traditions—and remind ourselves and our audience that environmental degradation says as much about who we are today as it does to threaten our posterity.
YOU MIGHT ALSO LIKE
To Change Everything We Need Everyone
Global Impacts of Germany's Renewable Energy Transformation
EcoWatch Daily Newsletter
An American flag waves in the wind at the Phillip Burton Federal Building in San Francisco, California on May 17 where a trial against Monsanto took place. Alva and Alberta Pilliod, were awarded
more than $2 billion in damages
in their lawsuit against Monsanto, though the judge in the case lowered the damage award to $87 million. JOSH EDELSON / AFP / Getty Images
By Carey Gillam
For the last five years, Chris Stevick has helped his wife Elaine in her battle against a vicious type of cancer that the couple believes was caused by Elaine's repeated use of Monsanto's Roundup herbicide around a California property the couple owned. Now the roles are reversed as Elaine must help Chris face his own cancer.
The last 50 years have been brutal for wildlife. Animals have lost their habitats and seen their numbers plummet. Now a new report from a British conservation group warns that habitat destruction and increased pesticide use has on a trajectory for an "insect apocalypse," which will have dire consequences for humans and all life on Earth, as The Guardian reported.
Six of the nineteen wind turbines which were installed on Frodsham Marsh, near the coal-powered Fiddler's Ferry power station, in Helsby, England on Feb. 7, 2017.
Sales of electric cars are surging and the world is generating more and more power from renewable sources, but it is not enough to cut greenhouse gas emissions and to stop the global climate crisis, according to a new report from the International Energy Agency (IEA).
"Globally, we're starting to see examples of retailers moving away from plastics and throwaway packaging, but not at the urgency and scale needed to address this crisis."
Greenpeace
By Jake Johnson
A Greenpeace report released Tuesday uses a hypothetical "Smart Supermarket" that has done away with environmentally damaging single-use plastics to outline a possible future in which the world's oceans and communities are free of bags, bottles, packaging and other harmful plastic pollutants.
Children are forced to wear masks due to the toxic smoke from peat land fires in Indonesia.
Aulia Erlangga /
CIFOR
Private homes surround a 20 inch gas liquids pipeline which is part of the Mariner East II project on Oct. 5, 2017 in Marchwood, Penn. Robert Nickelsberg / Getty Images
The FBI is looking into how the state of Pennsylvania granted permits for a controversial natural gas pipeline as part of a corruption investigation, the AP reports.
Three cows who were washed off their North Carolina island by Hurricane Dorian have been found alive after swimming at least two miles.
Carolina Wild Ones / Facebook
The fight between the Standing Rock Sioux and the owners of the Dakota Access Pipeline is back on, as the tribe opposes a pipeline expansion that it argues would increase the risk of an oil spill.