This website uses cookies to ensure you get the best experience while browsing it. By clicking 'Got It' you're accepting these terms.
U.S. public financing for overseas coal-fired power is likely coming to an end.
That's the clear signal from the U.S. Department of Treasury's announcement on Tuesday. The Treasury Department provided new guidance for multi-lateral development banks' (MDBs) financing of coal-fired power. These investments will now need to meet the same greenhouse gas requirements as the U.S. Environmental Protection Agency's (EPA) standards for new domestic power plants, which were announced earlier this year.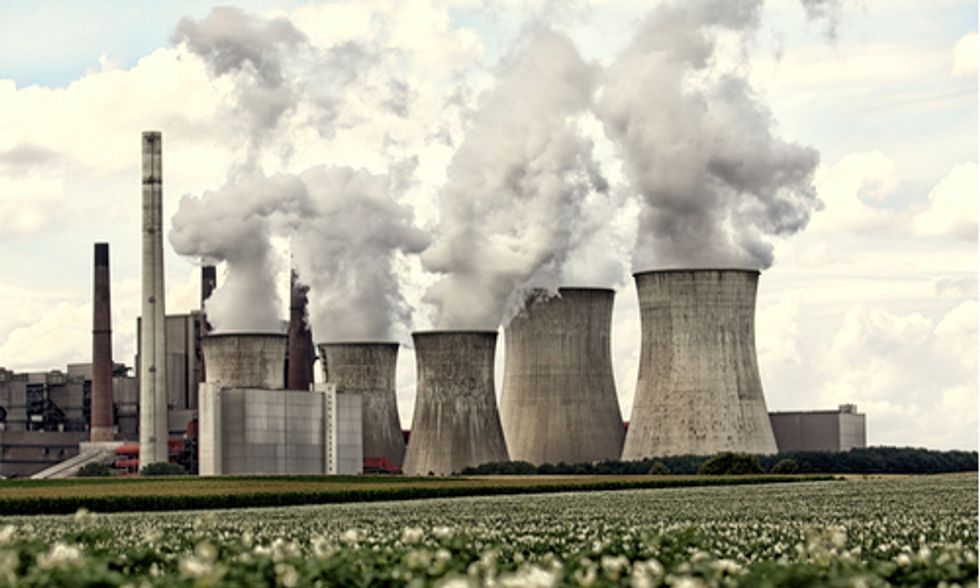 Photo courtesy of Shutterstock
The Treasury's guidance on this matter applies to all MDBs receiving U.S. funding, essentially banning U.S. public financing for overseas coal-fired power plants. At institutions like the World Bank, where the U.S. is the largest shareholder, this decision holds real significance.
With around 1,200 proposed coal-fired plants around the world, it is clear that coal power is still alive and well. The Treasury's announcement is an important development in the effort to slow coal production and the pace of climate change. It's a reminder that carbon-intensive energy, like coal, is not compatible with the goal of staying within 2 degrees of global temperature rise.
The Treasury's new guidance is an update from 2009, reflecting one of the priorities of the President's Climate Action Plan that called for an end to U.S. public support of coal-fired power plants overseas, except under "rare circumstances."
Following are some key points from the announcement:
Positive Developments
The guidance recognizes the need to create greater "bottom-up demand" from developing countries (the clients of the MDBs) for creating an enabling environment that disincentivizes coal, in favor of low-carbon options that enhance energy security. This is a critical first step in programming development assistance and getting client buy-in.
Creating the right enabling environment in countries opens up the space for better and more integrated resource plans. Undertaking resource assessments and options/alternatives analysis are critical to help countries make better and smarter choices. The U.S. should provide leadership to help ensure that financing is available to support the creation of these enabling conditions for low-carbon investments.
Another significant aspect of the guidance is the attention to internalizing environmental and social costs of energy choices. Part of the guidance stipulates that MDBs must include environmental and especially health externalities in the overall risk factors to determine what would keep electricity costs affordable. If environmental and health costs are truly internalized, this would create a dramatic shift in the way countries choose to produce and consume energy.
Further Action Is Needed
A gray area in the guidance is the language around "except in rare circumstances" and in poorest countries. The lack of clarity can be used to justify some of the coal projects that are already in the pipeline. World Resources Institute (WRI) research found that there are nearly 1,200 coal projects slated for development around the world, with the majority located in China and India. Within the MDB voting structure, such as at the World Bank, the guidance indicates that the U.S. is likely to vote against coal projects that do not meet the requirements. But, because the exception applies to poor/poorer countries, some countries can still push forward with coal development by arguing that other low-carbon options are not "technologically feasible and commercially available." The guidance should be strengthened to help close these loopholes.
It is important to acknowledge that coal development can be a potential source of social conflict, especially in some developing countries. For that reason, it is very important to emphasize stakeholder engagement, especially in the pre-appraisal stage. Some critics of the regulations have also pointed to the fact that other parts of the "coal mining to combustion cycle," such as mining and transmission and distribution, are excluded from the guidance.
Next Steps
With the U.S. guidance in place, it will be important to see if other development finance institutions, including in emerging economies, will do the same or go even further. This guidance is not only applicable for all of the MDBs, but should be worth considering for U.S. bilateral partners as well. We would expect to see regional development banks update their internal energy strategies to reflect this shift. Already, Nordic financial institutions have supported it. More countries should join the chorus to show that there are better energy options available.
Public financing, of course, represents just a small portion of the overall investment mix. Nevertheless, in a world of rising emissions and mounting climate impacts, public institutions should be looking to emphasize low-carbon energy sources—not more coal.
Visit EcoWatch's COAL page for more related news on this topic.
———

EcoWatch Daily Newsletter
A Starbucks barista prepares a drink at a Starbucks Coffee Shop location in New York. Ramin Talaie / Corbis via Getty Images
By Cathy Cassata
Are you getting your fill of Starbucks' new Almondmilk Honey Flat White, Oatmilk Honey Latte, and Coconutmilk Latte, but wondering just how healthy they are?
By Sharon Kelly
Back in April last year, the Trump administration's Environmental Protection Agency decided it was "not necessary" to update the rules for toxic waste from oil and gas wells. Torrents of wastewater flow daily from the nation's 1.5 million active oil and gas wells and the agency's own research has warned it may pose risks to the country's drinking water supplies.
Swedish climate activist Greta Thunberg takes part in a "Friday for Future" youth demonstration in a street of Davos on Jan. 24, 2020 on the sideline of the World Economic Forum annual meeting. FABRICE COFFRINI / AFP via Getty Images
Treasury Secretary Steven Mnuchin pretended not to know who Greta Thunberg is, and then he told her to get a degree in economics before giving world leaders advice, as The Guardian reported.
The Visible Infrared Imaging Radiometer Suite on the Suomi NPP satellite acquired this image of forest fire smoke hovering over North America on Aug. 15, 2018. NASA Earth Observatory
New York City isn't known for having the cleanest air, but researchers traced recent air pollution spikes there to two surprising sources — fires hundreds of miles away in Canada and the southeastern U.S.
If temperatures continue to rise, the world is at risk from global
sea-level rise
, which will flood many coastal cities as seen above in Bangladesh. NurPhoto / Contributor / Getty Images
The mounting climate emergency may spur the next global financial crisis and the world's central banks are woefully ill equipped to handle the consequences, according to a new book-length report by the Bank for International Settlements (BIS), as S&P Global reported. Located in Basel, Switzerland, the BIS is an umbrella organization for the world's central banks.