This website uses cookies to ensure you get the best experience while browsing it. By clicking 'Got It' you're accepting these terms.
CBS New York / Screenshot
Less than a week after the official start of summer, New Jersey's largest lake was shut down by state officials due to a harmful algae bloom. Now, well into the heart of summer, Lake Hopatcong remains closed. And, several other lakes that have seen their waters turn green due to a rise in cyanobacteria have also been shut down, including Budd Lake and parts of Greenwood Lake.
Algae blooms in Lake Erie. NASA
By Anne Schechinger
Over the Fourth of July holiday, many of us love to beat the heat in a favorite lake, pond or river. But this year, vacationers from coast to coast will have to look out for a potentially record-breaking number of algae blooms.

EcoWatch Daily Newsletter
Shutterstock
By Kennedy Bucci and Chelsea Rochman
When you think of microplastic pollution, plastic debris less than five millimeters in size, you likely envision the ocean—probably because ocean gyres gained notoriety for being a microplastic soup.
But what about our lakes, rivers, forests and fields? They can be just as contaminated with microplastic debris as the oceans.
www.youtube.com
By Marlene Cimons
When the conversation turns to sources of clean renewable energy, evaporation usually isn't the first thing to come up, if at all.
Yet scientists think evaporation from U.S. lakes and reservoirs could generate almost 70 percent of the power the nation produces now. Even better, it could meet demand both day and night, solving the intermittency problems posed by solar and wind.
The first outreach effort from the Brewers for Clean Water campaign calls on America's most visible home brewer—President Obama—to move forward long-delayed safeguards under the Clean Water Act. The campaign is a partnership between the Natural Resources Defense Council (NRDC) and some of the nation's most respected craft brewers aimed at protecting and bolstering America's bedrock water protection law. Twenty brewers signed onto a letter sent to the White House today in favor of protecting American streams, wetlands and headwaters.
"You can't keep our biggest sources of water, and beer, clean if polluters are allowed to dump into the streams and wetlands that that our larger waterways depend on," said NRDC Water Program Senior Policy Analyst Karen Hobbs. "But that's what has been allowed to happen since the Bush Administration. The brewers are telling President Obama that they need their number one ingredient protected to maintain their business and slake the American thirst for tasty brews."
The brewers' letter calls upon the administration to release Clean Water Act policy updates that have been delayed for more than a year.
Few small businesses depend on clean water as much as craft brewers. While hops and malt can be sourced elsewhere, breweries are reliant on their local water supplies. Whether drawn from lakes, rivers, groundwater or a local water system, breweries rely on the protections of the Clean Water Act to ensure the quality of their main ingredient. Beer is 90 percent water. Small streams and wetlands help ensure a safe and sufficient water supply, but they've been vulnerable to pollution and destruction since the Bush Administration.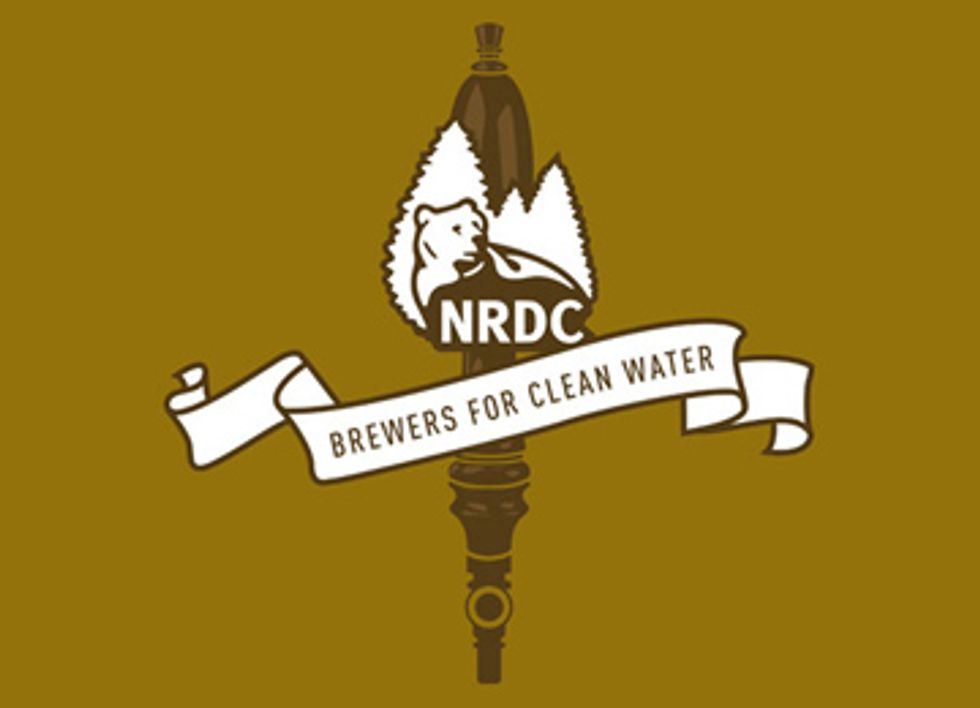 In April, NRDC announced the Brewers for Clean Water partnership to leverage the compelling business voice of nearly two dozen of the nation's most respected craft beer makers in advocacy around water protections. In their first public messaging outreach on behalf of the Clean Water Act under the campaign, the following breweries signed on to the White House letter:
The letter focuses on White House delays in clarifying which water bodies are covered by the Clean Water Act. Supreme Court decisions in 2001 and 2006 created uncertainty about what types of waters are protected by the law. Agency "guidance" issued under former president George W. Bush further limited the ability of pollution control officials to protect waters, making implementation of the law difficult, time consuming and expensive. As a consequence, it became unclear whether the law protected a variety of waters, especially those that are geographically isolated from others, or that lack permanent flow. More than 117 million Americans depend on these water bodies for their drinking water. The U.S. Environmental Protection Agency and the U.S. Army Corps of Engineers released draft guidance in 2011; they received more than 230,000 comments, the vast majority of which were positive. 
Following are quotes from brewers signed onto the letter:
"By protecting our nation's waterways, we are protecting our beer," said Jenn Vervier, director of strategy and sustainability at New Belgium Brewing Company, Fort Collins, CO. "America's waterways are critical to our environment, our economy and our health. Not only does the great-tasting beer we brew depend on it, but so do the communities in which we operate."
"Chicago is a big beer town, so the President should know what's at stake," said Josh Deth, head brewer and "Chairman of the Party" at Revolution Brewing, one of the most beloved breweries in President Obama's hometown. "Chicagoans rely on Lake Michigan for more than source water for our beer—it's where our drinking water comes from and where our kids swim. There's far more than beer at stake."
"As breweries, we have a voice that can be heard by thousands. As citizens, we have a responsibility to use that voice to improve the world around us. And, as Michiganders, we must do whatever we can to protect our pristine rivers, streams and lakes," said Russell Springsteen, owner of Right Brain Brewery, Traverse City, MI.
"Every living being has a right to a clean and abundant source of water. Brewers are no exception, and across the country they rely on clean water to create the libations enjoyed by so many. Protecting our waterways from pollution protects a growing American economy and the health of our communities," said Cheri Chastain, sustainability coordinator at Sierra Nevada Brewing Company, Chico, CA.
"Water is our most precious natural resource, nationally and especially in New York, the only state that touches two Great Lakes and the Atlantic Ocean. Whether New Yorkers swim in Lake Erie, kayak in the East River or draw their drinking water from the Catskill Mountains, they understand the importance of protecting our water resources vigorously," said Kelly Taylor, co-owner of KelSo Beer Company in Brooklyn, NY.
"Breweries have always been a key public meeting place in our communities and we wouldn't exist without the support of our patrons. Because of this, we feel it's of utmost importance to do what we can to give back to our community. Our support of the Clean Water Act is an important component of this desire to be a responsible business," said Kris Spaulding, sustainability director and owner of Brewery Vivant, Grand Rapids, MI.
"Wisconsin residents have a special relationship to our water resources, which our state constitution holds in trust for all. By moving forward with this long-delayed action to protect headwaters and wetlands under the Clean Water Act, the administration will help protect Wisconsin's water resources, as well as our economy. About 10 percent of our beer is currently exported and this guidance will help ensure the highest quality of our products here and for export," said Russ Klisch, owner of Lakefront Brewery, Milwaukee, WI.
"Our mission is improving the quality of life for our neighbors. In order to continue that mission, the nation's waterways, including Lake Michigan, must be protected," said Greg Shuff, owner of DryHop Brewers, Chicago, IL. "Clean water is critical for the wellness of communities across the country, in addition to the quality of the beer we brew for our neighbors in Chicago." 
"In Northern Michigan, we are surrounded by water. That fact has shaped our beer and brewing philosophy. We recognize the urgent need to clean and sustain our water resources, not just for our beer, but for our way of life," said Joe Short, owner of Short's Brewery, Elk Rapids, MI.
"Beer is an excellent megaphone, which is why we're calling on our nation's most visible home brewer, President Obama, to release this important guidance," said Ian Hughes, environmental and safety coordinator for Goose Island Beer Company. "No one can afford to take clean water for granted, even those of us who live in the Great Lakes watershed and use its great water for brewing."
Visit EcoWatch's WATER page for more related news on this topic.
——–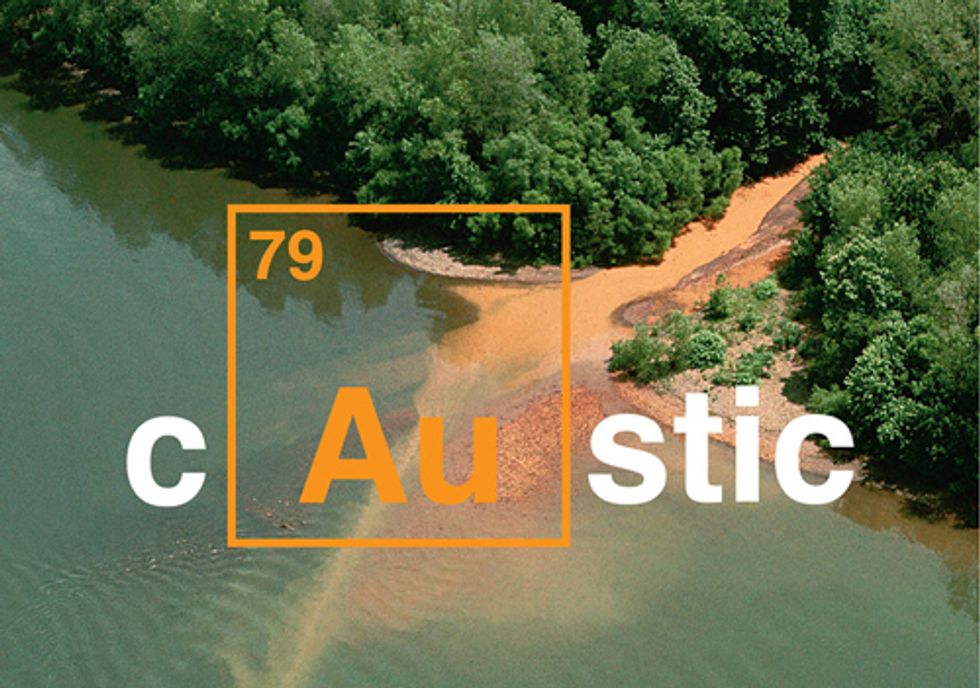 Some 80 jewelry retailers from around the world, including eight of the top 10 retailers in the U.S., have committed to cleaning up dirty metals by signing the No Dirty Gold campaign's Golden Rules for more responsible metals sourcing.
The Golden Rules are a set of social, human rights and environmental criteria for gold and other precious metals. Jewelers who have signed the Golden Rules are committed to selling gold jewelry that is mined and smelted responsibly.
This is good news for consumers, the environment and the communities who live with metals mining says No Dirty Gold campaign director Payal Sampat. "Dirty gold must become a thing of the past," she said. "No one wants their Valentine's Day jewelry tainted with human rights abuses or toxic pollution. But this can't happen unless companies like Macy's commit to cleaning up their supply chains and sign the Golden Rules."
Macy's is one of the last major jewelry retailers to sign the Golden Rules. The department store chain, which includes Bloomingdale's, is the fifth-largest retailer of gold jewelry in the U.S., with more than 800 locations in 45 states, the District of Columbia, Puerto Rico and Guam.
On Feb. 13, activists with the No Dirty Gold campaign hung a balloon banner at the Macy's Washington, D.C. store, reading, "Macy's: Don't Break Our Hearts. Dump Dirty Gold."
"Until Macy's ends its love affair with dirty gold, the company's commitment to sustainability and transparency is just a bunch of hot air," said No Dirty Gold campaign coordinator Nick Magel.
Costco, the ninth largest U.S. jewelry retailer, headquartered in Issaquah, Wa., has also declined to sign the Golden Rules.
Sampat says the campaign's effort to secure commitments from jewelers to oppose dirty gold production is a crucial step because about 80 percent of newly mined gold is made into jewelry.
The world's largest jewelry retailers, including Walmart, Sterling, Zale's, Tiffany & Co., QVC, Target, Sears/Kmart and JCPenney have all committed to study their metals' supply chains, revise their supplier sourcing criteria to include the Golden Rules and increase recycled gold content.
Michelle Pearlman, senior vice president and president of Jewelry, Sears Holdings, said, "The No Dirty Gold campaign is a great initiative that pushes for sustainability and ethical sourcing on gold. We are proud to be a part of it and to offer our customers gold that was obtained in a responsible manner. Sears strives to be a green company and we will continue to work to build lifetime relationships with our customers starting from the mines up."
Cyanide used in leaching gold from ore can pollute water resources and kill aquatic life. Gold mining can pollute nearby waters with acid mine drainage, which is harmful to wildlife and people. Some mines discharge toxic waste in rivers, lakes or oceans, or store the waste tailings in reservoirs that can leak or burst. Mine wastes include byproducts like mercury and heavy metals, which can enter the food chain and sicken people and animals.
Refining the gold in smelter furnaces releases air pollution, especially oxides of nitrogen and sulfur, which are components of smog and acid rain, as well as lead. Smelters release tons of greenhouse gases into the atmosphere.
The Golden Rules call on mining companies to meet these basic standards in their operations:
    Respect basic human rights outlined in international conventions and law
    Obtain the free, prior and informed consent of affected communities
    Respect workers' rights and labor standards, including safe working conditions
    Ensure that operations are not located in areas of armed or militarized conflict
    Ensure that projects do not force communities off their lands
    Ensure that projects are not located in protected areas, fragile ecosystems, or other areas of high conservation or ecological value
    Refrain from dumping mine wastes into the ocean, rivers, lakes or streams
    Ensure that projects do not contaminate water, soil or air with sulfuric acid drainage or other toxic chemicals
    Cover all costs of closing down and cleaning up mine sites
    Fully disclose information about social and environmental effects of projects
    Allow independent verification of the above
Marc Choyt, president, Reflective Images, a Santa Fe-based jewelry company known for its modern Celtic designs, takes pride in his signature on The Golden Rules. "We are 100 percent in support of the No Dirty Gold campaign," he said. "Precious metals mining causes tons of toxic pollution and is often tied to human rights abuses, which are unacceptable to us and our customers."
"Not only do we manufacture exclusively with recycled gold," said Choyt, "but in 2008, my company was perhaps the first manufacturer in the jewelry sector to move its entire American and international manufacturing to recycled silver as well. We are now creating ethical mine-to-market custody, and also write the Internet's leading resource on fair trade jewelry issues, www.fairjewelry.org."
A number of jewelers who have signed The Golden Rules have also signed a pledge to refrain from buying any gold that might be produced from the proposed Anglo American Pebble Mine due to concerns that it will ruin one of the world's richest salmon fisheries in Bristol Bay, Alaska.
The proposed Pebble Mine would siphon as much as 35 billion gallons of fresh water out of the headwaters of Bristol Bay every year, eliminating critical salmon habitat, finds a new report released last week.
Produced by the Wild Salmon Center and Trout Unlimited, the report details multiple concerns with excavating Pebble's massive deposit of copper, gold, and molybdenum.
Approval of the mine and its infrastructure will likely spur a much larger mining district, substantially increasing odds that mining will harm Bristol Bay's wild salmon, the report found. Pebble's infrastructure would enable mining claims covering 793 square miles, an area 10 times larger than Washington, D.C.
After examining a wide body of scientific information, the report concludes that too much is at stake ecologically, economically and culturally to risk mine development.
Tiffany & Co. Chairman and CEO Michael Kowalski said, "There are some special places where mining clearly does not represent the best long-term use of resources. In Bristol Bay, we believe the extraordinary salmon fishery clearly provides the best opportunity to benefit Southwestern Alaskan communities in a sustainable way. For Tiffany & Co.,—and we believe for many of our fellow retail jewelers—this means we must look to other places to responsibly source our gold."
For more information, click here.
Television ads produced by the polluter lobbyist group "Free Market Florida" are an affront to millions of Floridians who are living with the sad reality of polluted drinking water, toxic algae outbreaks and fish kills in their favorite rivers, springs, lakes, as well as on our tourist beaches.
"Our tourism economy depends on clean water, and this group actually has the audacity to fight against that? It doesn't make any sense," said Earthjustice attorney Alisa Coe. "It is just common sense to set limits on the amount of sewage, manure and fertilizer that's allowed in our water," Coe said. "You would think that's something everyone can agree on."

The toxic algae outbreaks breaking out around Florida can cause rashes, breathing problems, stomach disorders, and worse. Health authorities have had to shut down drinking water plants, beaches and swimming areas. Toxic algae can kill fish, livestock and pets.
View Florida Slime Crime Tracker in a larger map by clicking here.
This pollution hurts people who work in restaurants, hotels, beach concessions, the fishing industry, the boating industry, the dive industry, and the real estate sales and rental markets.
After years of seeing toxic algae on Florida tourist beaches like Sanibel Island and at fishing destinations like the St. Johns River, Earthjustice filed a Clean Water Act federal lawsuit in 2008 in the Northern District of Florida on behalf of the Florida Wildlife Federation, the Conservancy of Southwest Florida, the Environmental Confederation of Southwest Florida, St. John's Riverkeeper and the Sierra Club. In 2009, the U.S. Environmental Protection Agency set numeric limits for the phosphorus and nitrogen that comes from sewage, fertilizer and manure in the water.
Take action to clean up Florida's waters by clicking here.
For more information, click here.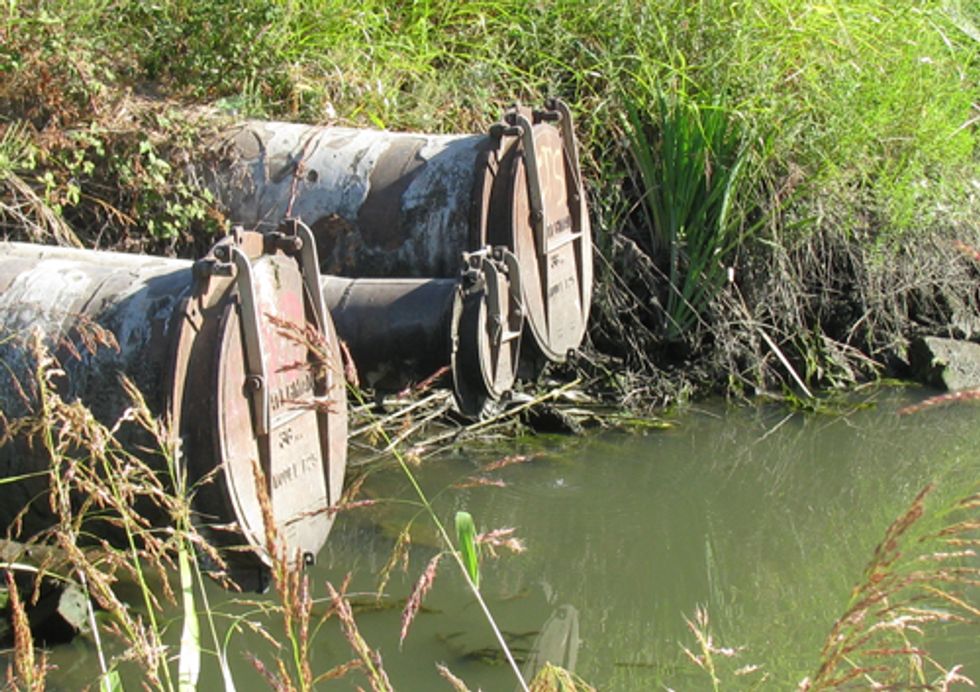 The U.S. Environmental Protection Agency (EPA) announced the release of a new tool that provides the public with important information about pollutants that are released into local waterways. Developed under President Obama's transparency initiative, the Discharge Monitoring Report (DMR) Pollutant Loading Tool brings together millions of records and allows for easy searching and mapping of water pollution by local area, watershed, company, industry sector, and pollutant. Americans can use this new tool to protect their health and the health of their communities.
"Transparency leads to greater accountability and better information about pollution in our nation's communities," said Cynthia Giles, assistant administrator for EPA's Office of Enforcement and Compliance Assurance. "By making the data we collect available in easy to use tools, we are keeping Americans informed about the health of the environment in their neighborhoods."
Searches using the DMR Pollutant Loading Tool result in "top ten" lists to help users easily identify facilities and industries that are discharging the most pollution and impacted waterbodies. When discharges are above permitted levels, users can view the violations and link to details about enforcement actions that EPA and states have taken to address these violations.
Facilities releasing water pollution directly into our nation's waterways, such as wastewater treatment plants or industrial manufacturers, must receive a permit to discharge under the Clean Water Act. Each permit sets specific limits for how much can be discharged. It also requires the permittee to frequently sample their wastewater discharges and report the data to their state or EPA permitting authority.
A link to the new tool can be found on EPA's Enforcement and Compliance History Online (ECHO) website, which provides information about inspections, facility compliance, and state and federal enforcement actions. EPA has also released several new ECHO features, including a search for criminal enforcement cases and web developer tools that make it easy to tap into ECHO reports and maps.
Information about the webinar:
What: A webinar to demonstrate how to use the new Discharge Monitoring Report (DMR) Pollutant Loading Tool.
Who: Members of the media, non-profit organizations, industry, business, and citizens interested in learning how to use the tool are encouraged to participate.
When: Thursday, Jan. 26, 2012, 10 a.m., Eastern Time
How: To participate, please use the following dial-in numbers.
Audio Contact Instruction:
(1) Dial the toll-free dial-in number: (866) 358 1366
(2) At the recorded prompt, enter the Conference Code (2025661014) and the "#" sign, using the telephone keypad.
(3) Wait for the Leader to join and the conference to begin.
(4) To disconnect, hang up the telephone.
To access the Webinar use the GoToWebinar link by clicking here.
*** You Must Register in Advance to Access the Webinar***
Access the DMR Pollutant Loading Tool by clicking here.
Visit ECHO by clicking here.
For more information, click here.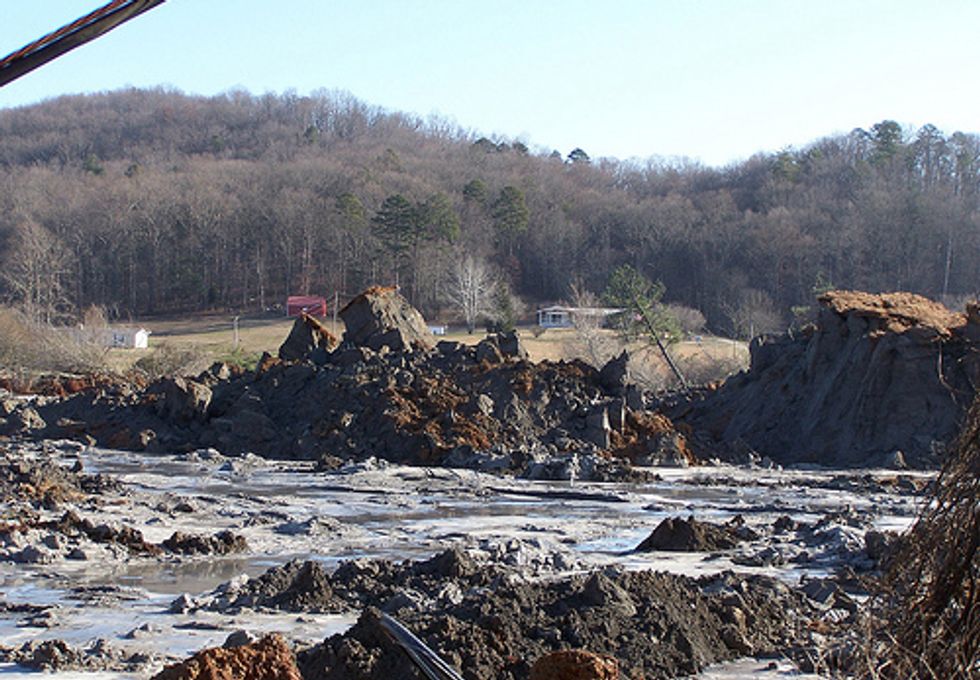 Environmental and public health groups announced their intent to sue the U.S. Environmental Protection Agency (EPA) in federal court Jan. 18 to force the release of long awaited public health safeguards against toxic coal ash. The EPA has delayed the first-ever federal protections for coal ash for nearly two years despite more evidence of leaking ponds, poisoned groundwater supplies and threats to public health.
Earthjustice, on behalf of Appalachian Voices (N.C.), Chesapeake Climate Action Network (Md.), Environmental Integrity Project, French Broad Riverkeeper (N.C.), Kentuckians For The Commonwealth (Ky.), Moapa band of Paiutes (Nev.), Montana Environmental Information Center (Mont.), Physicians for Social Responsibility, Prairie Rivers Network (Ill.), Sierra Club and Southern Alliance for Clean Energy (Tenn.), sent the EPA a notice of intent to sue the agency under the Resource Conservation and Recovery Act (RCRA). The law requires the EPA to ensure that safeguards are regularly updated to address threats posed by wastes. However, the EPA has never undertaken any action to ensure safeguards address the known threats posed by coal ash, a toxic mix of arsenic, lead, hexavalent chromium, mercury, selenium, cadmium and other dangerous pollutants that result from burning coal at coal-fired power plants.
A copy of the Notice of Intent to Sue letter sent to the EPA is available here.
Following a spill of more than a billion gallons of coal ash at a disposal pond in Harriman, Tenn., in December 2008, EPA Administrator Lisa Jackson announced in 2009 plans to set federal coal ash regulations by year's end. In May 2010, the EPA proposed a hybrid regulation to classify coal ash either as hazardous or non-hazardous waste. After eight public hearings across the country and more than 450,000 public comments, the agency decided to delay finalizing the rule amid intense pressure from the coal and power industries.
The following video shows the devastating results of the Harriman, Tennessee coal ash spill:
Despite numerous studies showing the inadequacy of current federal coal ash safeguards to protect public health and the environment as well as documented evidence by the EPA and environmental groups showing coal ash poisoned aquifers and surface waters at 150 sites in 36 states, the EPA continues to fail to adopt federal safeguards. The Jan. 18 lawsuit would force the EPA to set deadlines for review and revision of relevant solid and hazardous waste regulations to address coal ash, as well as the much needed and overdue changes to the test that determines whether a waste is hazardous under RCRA.
"Politics and pressure from corporate lobbyists are delaying much needed health protections from coal ash," said Earthjustice attorney Lisa Evans. "The law states that the EPA should protect citizens who are exposed to cancer-causing chemicals in their drinking water from coal ash. As we clean up the smokestacks of power plants, we can't just shift the pollution from air to water and think the problem is solved. The EPA must set strong, federally enforceable safeguards against this toxic menace."
"It's well past time for the EPA to do something about this hazardous waste," said Anne Hedges, program director of the Montana Environmental Information Center. "Our biggest coal ash ponds in Montana are leaking and have been leaking for decades."
"For far too long the Tennessee Valley Authority has been allowed to ignore the dangers of coal ash, resulting in the 2008 Kingston disaster, one of the worst environmental catastrophes of our time," said Josh Galperin, policy analyst and research attorney for Southern Alliance for Clean Energy. "Despite the lessons of Kingston and an explicit congressional mandate, coal ash continues to be unregulated by the EPA. We are taking action today to drive EPA to follow-through on its legal duty to protect Americans from this toxic waste."
"Data on groundwater at coal ash disposal sites is now available, and the results in Illinois and many other states are grim," said Traci Barkley, water resources scientist with Prairie Rivers Network. "State regulators found high levels of coal ash pollutants in groundwater at all 22 sites in our state. Seeing that our state's rules have not protected our residents and our clean water, we need to know that the EPA will get the job done."
"Right now our organization is involved in several lawsuits against old, leaking coal ash landfills in Maryland," said Diana Dascalu-Joffe, staff attorney with Chesapeake Climate Action Network. "Dangerous coal ash is leaching into waterways that hurt the Chesapeake Bay and could be threatening the health of Maryland citizens. The EPA has a responsibility to issue a uniform, strong rule to address coal ash so groups like ours don't have to fight to clean them up, facility by facility, at the state level."
"With a state legislature bent on weakening the ability to protect public health, North Carolinians are calling on the EPA to demonstrate political leadership by providing strong and consistent federal guidelines for coal ash disposal and storage," said Sandra Diaz, North Carolina campaign coordinator for Appalachian Voices.
"With many coal ash dumps located in populated areas, the public depends on the EPA to do everything possible to protect our health and keep our communities safe," said Mary Love, member of Kentuckians For The Commonwealth. "We need strong standards so we can not only clean up communities that have already been poisoned but make sure these toxic chemicals never again leak into our homes and communities."
"The EPA promised to set standards for coal ash disposal sites more than a decade ago," said Eric Schaeffer, executive director at Environmental Integrity Project. "Are we going to have to wait for another disaster before EPA finally keeps that promise?"
"The toxic threat that coal ash poses to human health is severe," said Dr. Maureen McCue, MD, PhD, of Physicians for Social Responsibility. "Coal ash contains contaminants that can cause cancer and can damage the intestines, liver, kidney, lungs, heart, peripheral nervous system and brain. It's unthinkable that the EPA allows this toxic stew to get into drinking water. It doesn't get much dirtier than this."
"Our children are losing more than their health because of the power plants; they're losing their culture, too," said William Anderson, chairman of the Moapa Band of Paiutes in southeastern Nevada. "We used to hunt ducks and geese on our land—but no longer. The birds land in the coal wastewater ponds. We used to harvest medicinal plants, but not anymore. The plants have been contaminated over the years by the plant's coal ash dust, soot and other pollutants."
"Two of the nation's 49 high hazard coal ash dams sit on the banks of the French Broad River. These ponds pose a looming threat to the health and safety of the surrounding community, as well as the French Broad River," said Hartwell Carson, French Broad Riverkeeper. "The dams also hold back toxic coal ash that pollutes the groundwater and surface water every day. It is time for the EPA to act to protect the French Broad River and the hundreds of similarly impacted rivers and communities around the country."
"The EPA must act and they must act soon," said Bruce Nilles, senior campaign director for the Sierra Club's Beyond Coal Campaign. "Millions of tons of toxic waste from coal plants—coal ash containing arsenic, lead, mercury and other dangerous pollution—are dumped across the country each year, often without basic safety protections. Even though the EPA has identified more than four dozen highly dangerous coal ash sites around the country they have still failed to safeguard the health and well being of those living near the dumping grounds. We urge the EPA to take definitive action to protect American families and communities."
For more information, click here.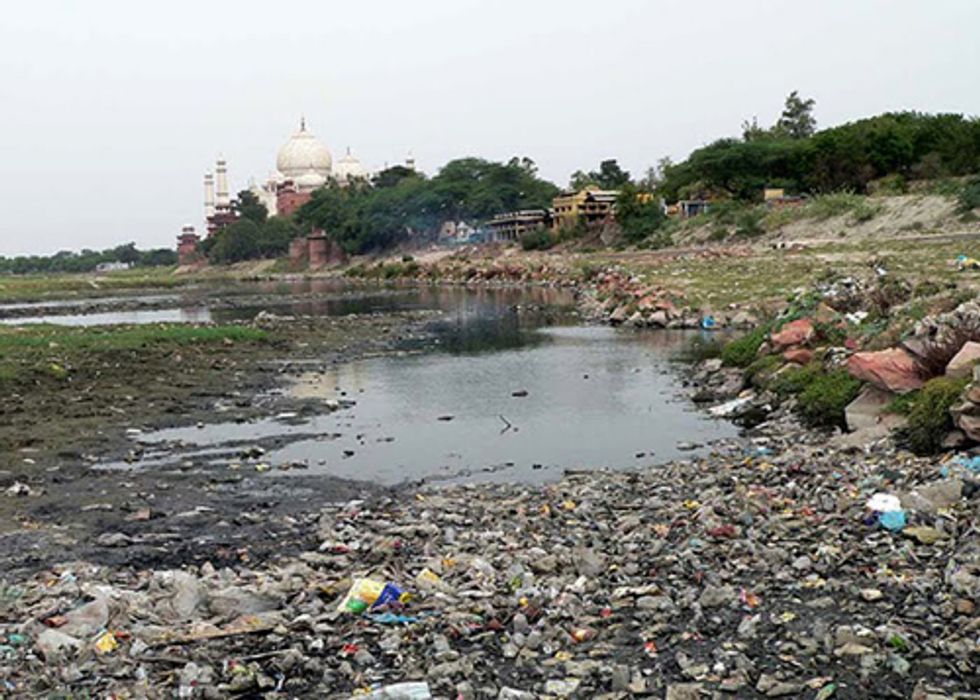 By Sunita Narain
In India, water is life and sewage tells its life story. This is the subject of the Citizens' Seventh Report on the State of India's Environment—Excreta Matters: How urban India is soaking up water, polluting rivers and drowning in its own excreta. It has a seemingly simple plot—it asks where Indian cities get their water and seeks to discover where the waste goes. But this isn't just a question or answer about water, pollution and waste. It's about the way Indian cities (and perhaps other parts of the world that are similarly placed) will develop. It's about a paradigm of growth that's sustainable and affordable.
Urbanisation in India, relentless as it is, will only continue to grow. How should the country manage its water needs so that it doesn't drown in its own excreta? This is what the Centre for Science and Environment (CSE) has asked and tried to answer in the book. What has amazed us is the lack of data, research and understanding surrounding this issue in India. People consume water, discharge waste and see their rivers die. But they often don't make the connection between flushing toilets and dying rivers. It's as if they don't want to know.
Is this a reflection of the caste system of Indian society, where removing waste is somebody else's business? Or is it a reflection of current governance systems, where water and waste are government's business, and within that the business of a seemingly lowly water and sanitation bureaucracy? Or is it a reflection of Indian society's extreme arrogance—that is, the notion that India will somehow be able to solve its water and sewage problems at its own convenience because the current problem isn't pressing enough.
It's clear Indians know little about the water they use and the waste they discharge. We at CSE had to collect data the hard way—city by city, ferreting out the material from government offices, which are rarely visited by researchers. The second volume—71 cities: water-excreta survey—of the seventh citizens' report puts together individual city profiles. Each city is mapped to know more about its past, current and future water footprint. Each city is mapped to know more about where the waste generated from such use of water goes. It's a geography lesson that's essential to learn.
It was back in the late 1990s that environmentalist Anil Agarwal, who conceived and crafted the state of India's environment reports, had said one needs to understand the political economy of defecation, where the rich are subsidised to excrete in convenience.
When we researched for this report, which explains the political economy of defecation, we were struck by one fact that should make us all angry. We found countless instances where a city's drain, called nullah, was actually a river. Delhi residents are familiar with Najafgarh drain, which discharges the city's waste into the Yamuna River. But most of them don't know that this drain has its source in the Lake Sahibi. Now Sahibi is gone, and what has replaced it is a drain carrying only filth—not water. Worse, New Gurgaon—the second largest city in the Indian state of Haryana—is now dumping its sewage into the same lake.
Buddha Nullah—a seasonal water stream—in Ludhiana is referred to as a drain because today, it's full of stench and filth. But not so long ago Buddha Nullah was a clean freshwater stream. One generation has changed its form and name.
The Mithi River is Mumbai's shame. When floods drowned Mumbai in 2005, it learned it had a clogged drain called Mithi, marred by encroachments. It did not realise that the Mithi had not shamed the city, the city had shamed the Mithi. This drain, which originates near the city, is really a river. It was recognised as a river. It flowed like one. But today even official environmental status reports call this living river a storm water drain. One more city has lost its river. These lost rivers are our collective shame.
But should Indians be surprised? Today they take water from their rivers—for irrigation, drinking and hydro-electric plants—and give back waste. Water no longer flows in its rivers. Instead, they flow with the load of excreta and industrial effluent.
Indians should be angry over the loss of our rivers. More worryingly, if they don't change their ways they'll lose their remaining rivers, lakes and other water bodies. This generation won't just be pitied for losing its rivers, but accused of committing deliberate hydrocide. Coming generations will forget that the Yamuna, Cauvery and the Damodar were rivers. They'll get to know them only as what they've become—drains.
For more information, click here.