Although we don't always realize it, climate change envelopes us it completely surrounds us all the time. What better subject therefore to become the basis for the World Bank group's first virtual reality experience. The People's March for Earth, organized by Earth Day Italia and the World Bank group's Connect4Climate initiative, took place in Rome last November to underscore the feelings and desires of many that wanted to express the need for more immediate and substantial action on climate change and to send a strong message to the United Nations Conference on Climate Change that was just about to take place in Paris.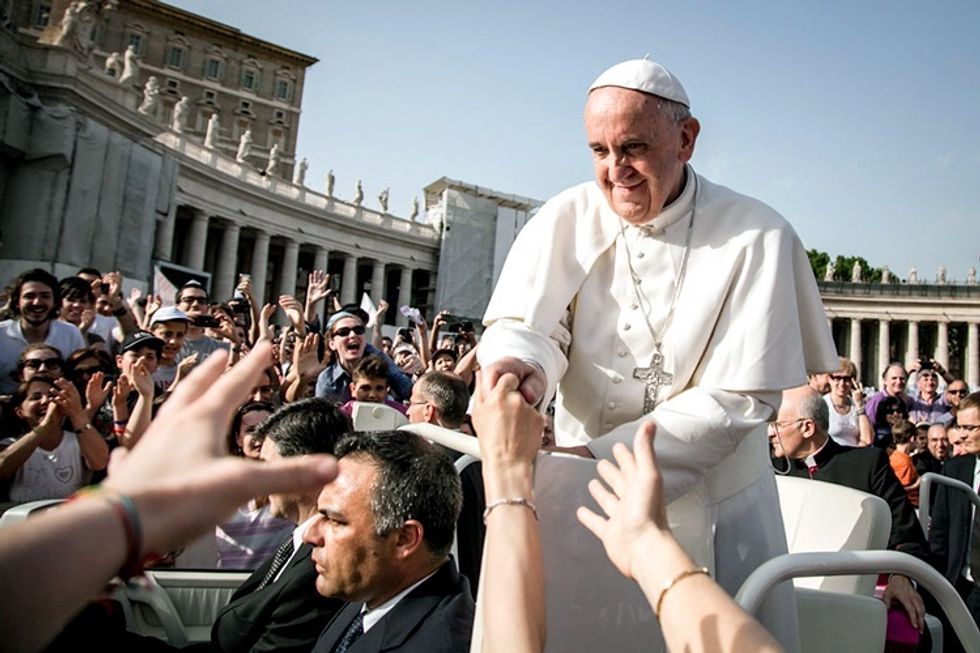 The People's March for Earth, starting at the Colosseum and progressing through the wide avenues of Rome to later arrive at St. Peter's Square where Pope Francis would greet and bless the gathering, reflected the history of the eternal city and indicated both the advances in civilization but also the toil that humanity has taken on our natural world. These rich concepts inspired the creation of a Virtual Reality experience so many more people could feel the same impact and energy that the marchers felt, long after the final participants had left.
The World Bank and Connect4Climate partnered with RYOT to produce a truly immersive film. RYOT is one of the leading content studios creating documentary-style virtual reality films. Anglo-Italian actress Greta Scacchi kindly gave her talents to produce a powerful narrative fully evocative of both the location and the cause.
Immersive experiences are getting great traction in many industries such as entertainment and gaming. But this product illustrates perfectly how it can be used to convey messages that are both intensely personal and of worldwide importance. The medium gives extra and immediate impact to the very real issues that impact both individuals, institutions, governments and regions alike. At their best such initiatives can help humans connect through creating a unique collective empathy which ultimately can inspire others to take action and contribute to find real solutions.
Watch here:
YOU MIGHT ALSO LIKE
Sea Levels Rising at Fastest Rate in 3,000 Years
Horrible! This Guy Drags Shark From Sea Just to Pose for Photos
Warren Buffett Wages Quiet War on Solar in the West
Pamela Anderson: If Louisiana Prisons Go Vegan, I'll Come Cook and Serve Lunch to the Inmates
EcoWatch Daily Newsletter
A coalition convened by the World Bank Group's Connect4Climate initiative presented a gift of contemporary public art, Fiat Lux: Illuminating our Common Home, to Pope Francis on the opening day of the Extraordinary Jubilee of Mercy in December 2015, to galvanize action and drive global attention to the importance of preserving our natural environment and tackling climate change.
Watch the full show of the breathtaking art projection at the Vatican, on St. Peter's Basilica:
The coalition comprised of Paul G. Allen's Vulcan Inc., the Li Ka Shing Foundation and Okeanos, in partnership with The Oceanic Preservation Society and Obscura Digital, worked under the auspices of Connect4Climate, the World Bank's global partnership program dedicated to driving global action on climate change.
At this unprecedented and historic event, beautiful images of our shared natural world were projected onto the facade of St. Peter's Basilica in a contemporary work of public art that tells the visual story of the interdependency of humans and life on Earth with the planet, in order to educate and inspire change around the climate crisis across generations, cultures, languages, religions and class.
"We are honored to be working with the Vatican to raise awareness of an issue so critical to our shared goal of ending extreme poverty," World Bank Group President Jim Yong Kim said. "The poorest people in the world are disproportionately affected by the effects of a warming climate and are most vulnerable to natural disasters and extreme weather. This impressive initiative will draw global attention to the urgency of tackling climate change for the sake of people and our planet."
The large-scale architectural public art installation was inspired by the themes of climate change, human dignity and the Earth's living creatures in the Encyclical "Laudato Si'" of Pope Francis. Programed to coincide not only with the Jubilee, but also with COP21 in Paris, the historic occasion called on citizens of the world to join a global movement to protect our common home.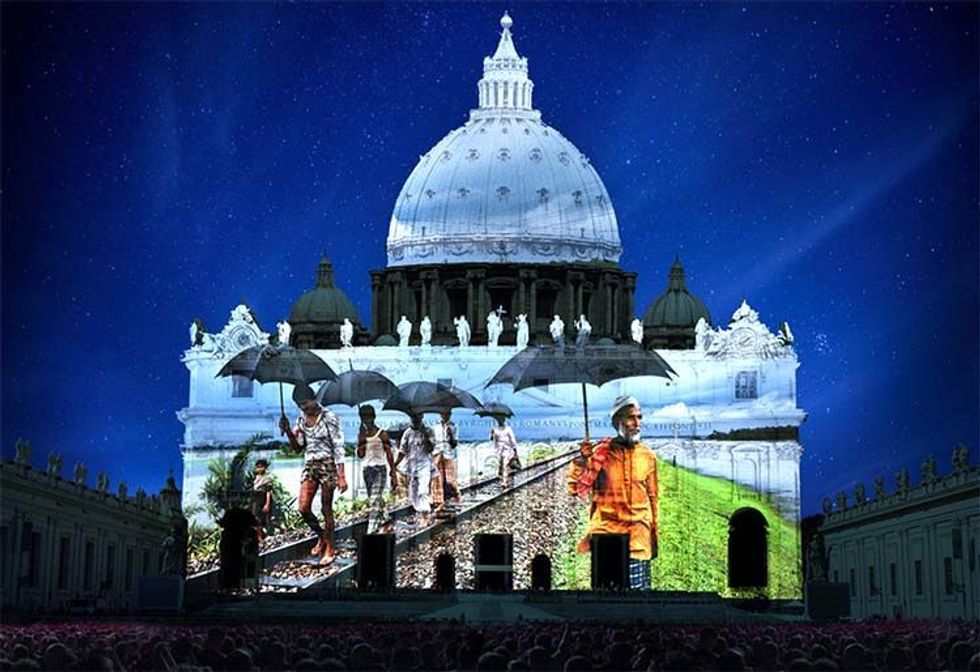 "The fight against climate change invokes each of us in a battle for civilization and democracy," Italy's Minister for the Environment, Land and Sea Gianluca Galletti said. "This was explained by the Holy Father in his extraordinary encyclical Laudato Si: respect to the environment is the condition to reaffirm universal rights and defend human dignity, to guarantee global security, to build a fairer world ... Intercultural dialogue is our most important objective and the most efficient tool for peace."
The cinematic event featured the work of some of the world's most notable humanistic and nature photographers and filmmakers, including Sebastião Salgado (Genesi and Contrasto), Joel Sartore (National Geographic Photo Ark), Yann Arthus Bertrand (Human), David Doubilet, Ron Fricke and Mark Magidson (Samsara), Howard Hall, Shawn Heinrichs, Greg Huglin, Chris Jordan, Steve McCurry, Paul Nicklen and Louie Schwartzberg. The projection was curated by Louie Psihoyos and Travis Threlkel, and produced by Obscura Digital. Francesco Carrozzini curated the creative direction for Connect4Climate.
"We are proud to support the realization of this gift of art to Pope Francis and to work with our creative partners to highlight the biggest issues facing mankind: poverty and climate change," Lucia Grenna, program manager of the World Bank Group's Connect4Climate global partnership program, added. "This artistic display will tell a powerful visual story of the interdependency of all life on earth with our environment and we hope inspire the teams in Paris to push for the most ambitious deal possible."
Share a Short Recap Video:
YOU MIGHT ALSO LIKE
Fascinating Timeline: 30 Years of History of Climate and Energy in State of the Union Speeches
Leonardo DiCaprio: 'Revenant' Drove Home Need to Take Climate Action
3 Ways to Restore Power to the People
Today's youth are the first generation to feel the impacts of climate change and the last that can do something about it. A flotilla of partners are working together to empower young people around the world to engage in the UNFCCC climate talks taking place in Paris from Nov. 30 to Dec. 11.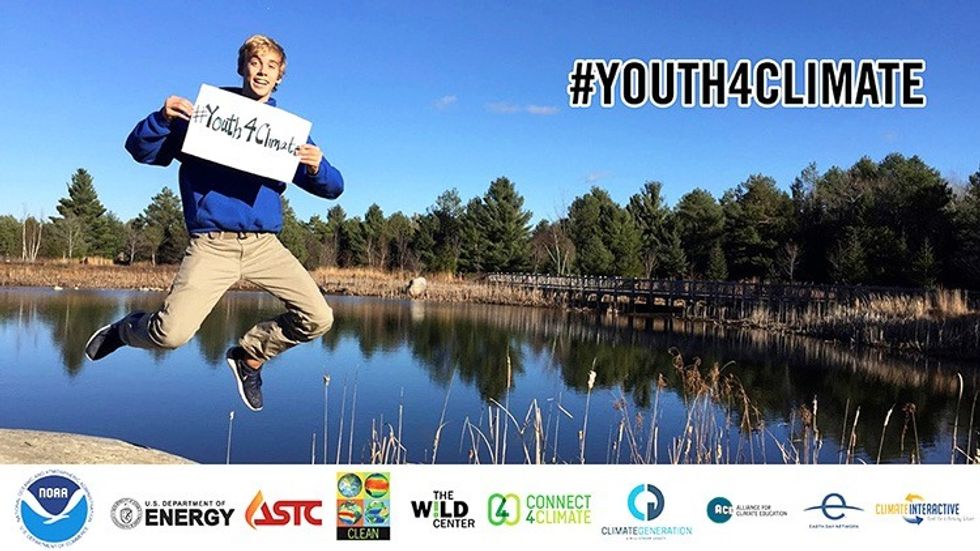 Why Does Climate Change Education Matter?
As the United Nations Framework Convention on Climate Change says in Article 6, education contributes to the solutions being developed to respond to the challenges and opportunities presented by climate change:
"The solutions to climate change are also the paths to a safer, healthier, cleaner and more prosperous future for all. To see this and to understand what needs to be done requires a sharp and sustained focus on education, training and public awareness in all countries and at all levels of government, society and enterprise."
Key points on why climate change education matters:
Long-term, independent records from weather stations, satellites, ocean buoys, tide gauges and many other data sources all confirm that our nation, like the rest of the world, is warming. Scientists who study climate change confirm that these observations are consistent with significant changes in Earth's climatic trends. (U.S. National Climate Assessment, 2014)

Over the 21st century, climate scientists expect Earth's temperature to continue increasing, very likely more than it did during the 20th century. Two anticipated results are rising global sea level and increasing frequency and intensity of heat waves, droughts and floods. These changes will affect almost every aspect of human society, including economic prosperity, human and environmental health and national security. (USGCRP Climate Literacy, 2009)

Climate change will bring economic and environmental challenges as well as opportunities and citizens who have an understanding of climate science will be better prepared to respond to both. (USGCRP Climate Literacy, 2009)

Society needs citizens who understand the climate system and know how to apply that knowledge in their careers and in their engagement as active members of their communities. (USGCRP Climate Literacy, 2009)

Climate change will continue to be a significant element of public discourse. Understanding the essential principles of climate science will enable all people to assess news stories and contribute to their everyday conversations as informed citizens. (USGCRP Climate Literacy, 2009)
The #Youth4Climate social media campaign is an effort led by the National Oceanic and Atmospheric Administration (NOAA), U.S. Department of Energy, Association of Science-Technology Centers (ASTC), CLEAN Network, The Wild Center, the World Bank Group's global partnership program Connect4Climate, Climate Generation: A Will Steger Legacy, Alliance for Climate Education, Earth Day Network, Climate Interactive and others. It is an open discussion for all to join the youth call for climate action.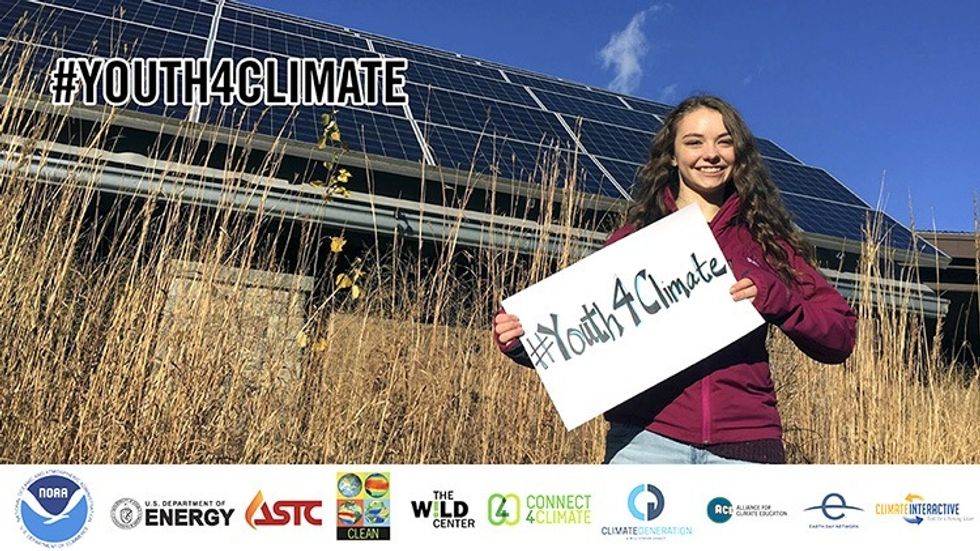 Young people are one of the largest demographics in the world—approximately one billion youth roam the globe today. Climate education is now a necessary foundation for those young people. In order to tackle the complex issue of climate change, we need leaders with the skills, knowledge and passion to push for and innovate solutions.
With their knowledge, young people are already the leaders of this generation. They are already demanding ambitious action on climate change and leading a youth climate movement. The #Youth4Climate coalition is supporting them all the way on the road to and through Paris.
We are excited to join forces and support them by giving them a voice and an opportunity to lead in Paris and beyond. We know the solutions are here and are committed to working together to build a resilient climate-friendly world. Join us at #Youth4Climate.
Social Media Kit
This coordinated media effort is a commitment to educating, engaging and lifting up youth in the COP21 space. In order to create a powerful presence during this defining moment in climate history, we need your help. This toolkit should provide you with all the information you need to engage in the #Youth4Climate social media campaign, as well as provide you with a list of important youth and climate education initiatives taking place around COP21.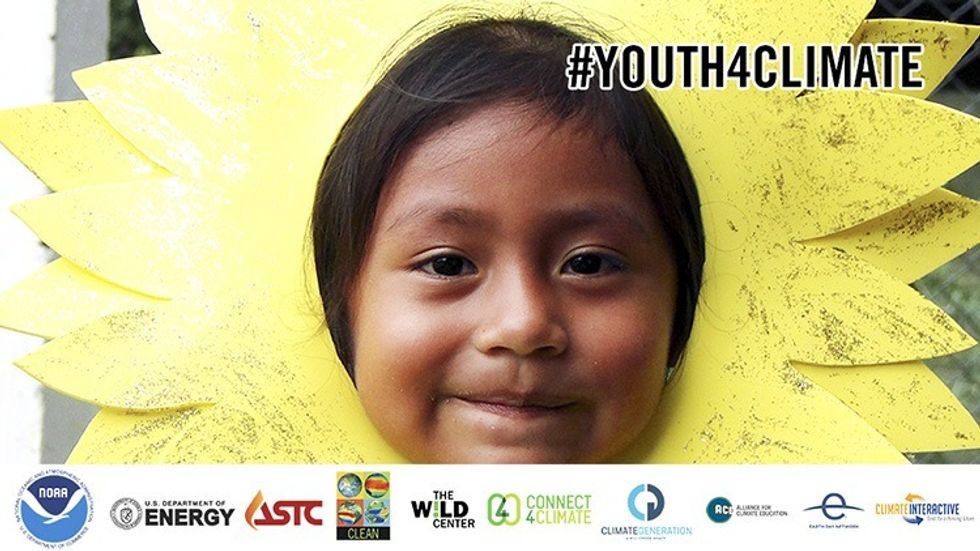 #Youth4Climate Calendar
For a month, from Nov. 12 until Dec. 12, we're calling on young people to share their climate solutions, tell their climate stories and engage in the UNFCCC COP21.
Nov. 12-13: In the center of the Adirondacks, in northern New York state, 200 high school and college students convene at the Wild Center for the Adirondack Youth Climate Summit to learn climate science and to create climate action plans for their schools and communities. #ADKyouthsummit Watch highlights here.
Nov. 12-30: In the lead up to COP21, get ready to film a #Day4Climate action when people around the world will raise the voice of youth in climate action and send in your climate questions and or statements to the partners developing the U.S. Center side event, "Our Time to Lead: Youth Engagement on Climate Change" on Nov. 30 (ASTC, the Wild Center and the Alliance for Climate Education, collaboration with DOE and NOAA) using the hashtag #AskUSCenter. See more here.
Nov. 15: Students and teachers from schools from across New England will meet at Miss Porter's School in Farmington, Connecticut for the GSAx Sustainability Conference to share best practices and create action plans around how schools can play an integral part in addressing climate and conservation challenges. #GreenSchoolsAll
Nov. 16-17: If you are in Washington DC on Nov. 16-17, join the World Bank Youth Summit 2015 to engage with crowd-sourced solutions to climate change or discuss climate change with your peers online through the #wbgyouthsummit community.
Nov. 20: Vermont Youth Climate Summit. High school and college students from across the state of Vermont will share ideas, craft plans and inspire action to reduce carbon footprints of schools and communities through peer-to-peer learning at the University of Vermont in Burlington. Follow their Facebook page here and connect with #VTYCS.
Nov. 21: Middle and high school students will gather at Furr High School in Houston, Texas for the School and Community Sustainability Summit. The summit is a collaborative effort of the Green Schools Alliance and the Houston East End Greenbelt Initiative. #GreenSchoolsAll
Nov. 26: Finland Youth Climate Summit at Heureka, the Finnish Science Center in Helsinki. Junior high schools students from all over Finland will gather to create a climate action plan for their schools, while their teachers learn to support them, with coaching from experts. It is the most remarkable climate education event in the country, leading not only to learning but also to concrete actions.
Nov. 26-28: This year's Conference of Youth, organized by young volunteers, will take place in Villepinte, France. The conference targets youth, aged 18 to 30, to spread sustainability best practices, with a specific climate change focus. Join #COY15 and spread the youth climate movement.
Nov. 29: Join the 24-hr Film a #Day4Climate Action challenge organized by Connect4Climate, Vimeo and partners. On Nov. 29, at the Global Climate March, people around the world will raise their voices for climate action. Film your climate action, solution or conversation on the day before COP21. We are heading for a clean resilient future. Let's make it a reality. Let's tell the world through film, send your story to #Day4Climate.
Nov. 30: At the U.S. Center at COP21, an interactive panel of climate scientists, decision makers, science museums and youth climate organizations will showcase unique and diverse youth programming models and student-driven initiatives that are advancing place-based climate solutions.
Nov. 30: Youth experts will also be heard at COP21 in the Justice and Future Generations: Achieving Intergenerational Equity in Paris and Beyond side-event.
Nov. 30-Dec. 11: The Window into Paris: COP21 #EducatorsinParis initiative of Climate Generation: A Will Steger Legacy will be sending out daily digests that include blogs by their staff and teacher delegation to Paris and information on how to connect to daily webcasts hosted by teachers connecting back to their classrooms, which will also be open to the public. Climate Generation will be bringing the position statements of hundreds of students and public to share with the U.S. delegation. Climate Generation will also host daily informal "cafe roundtables" with experts in Paris.
Dec. 1: CLEAN Network Teleconference: Live from Paris—Frank Niepold, NOAA Climate Program Office and Johanna Bozuwa, Earth Day Network, Title: #COP21 Youth Engagement on #climatechange.
Dec. 3: The Young and Future's Generation Day at the UNFCCC COP21 will host a number of youth-focused events throughout the day, placing youth at the heart of the climate talks. Join with #ParisACE for #COP21.
Dec. 3: In the middle of the day young leaders will join their older counterparts on the Intergenerational Inquiry official side-event of the UNFCCC. This is followed by a special screening of "An Inconvenient Youth," a film documenting the vibrant untold story of the global youth climate movement by Slater Jewell-Kemker, a young Canadian.
Dec. 3: During an international interactive video conference organizing a dialogue between youth and experts on concrete plans for their communities and youth and education leaders can ask their questions at the Universcience the science center in Paris on Dec. 3 by using hashtag #WorldCOP21.
Dec. 4: UN Alliance Call to Action: There is an urgent need to scale-up action and investment in climate change education, training and awareness raising. This high-level event showcases innovative ways of effectively engaging all stakeholder in this transformation. Panelists will include representatives from Earth Day Network and Connect4Climate, discussing recent climate education and communication initiatives. In the evening the #Day4Climate filmmakers and UNFCCC videographers will be celebrated at a youth reception with a special presentation by Prince Ea.
Dec. 4: World Climate Project: Interactive Simulation of UN Climate Negotiations. In the Climate Generations Area from 11:30-1:00, Climate Interactive will offer a chance to explore potential pathways to address climate change through an interactive demonstration of the World Climate game and computer simulations C-ROADS and En-ROADS. Put yourself in the shoes of the climate negotiators to see what it will take. Analysis of the INDC pledges will be offered alongside a framework for understanding how climate solutions can and must address other challenges simultaneously. See more here.
Dec. 6: The Sustainia Award Ceremony will highlight and celebrate the solutions and young change makers that are already paving the road to achieving the SDGs and tackling climate change. Young entrepreneurs will be awarded by a jury lead by Arnold Schwarzenegger. Connect4Climate will present leading industry transformers from their Fashion4Climate and Film4Climate initiatives during the show: www.sustainia.me/cop21/.
Dec. 7-8: Earth To Paris: A diverse coalition of groups, from foundations to technology companies to media organizations and more, is uniting to launch Earth To Paris to drive awareness and host events that highlight the connection between people and planet and the need for strong climate action; to showcase climate solutions and innovations; to bring together communities to promote collaboration; and to engage people around the world in the dialogue taking place in Paris.
Dec. 8: CLEAN Network Teleconference: Live from Paris—Kristen Poppleton, Climate Generation: A Will Steger Legacy, Title: Window into Paris: COP21.
YOU MIGHT ALSO LIKE
Elton John, Mumford & Sons + Many More Join Al Gore for '24 Hours of Reality'
1,000 Youth Take to the Streets Demanding Climate Justice
7 Kids Demand Judge Uphold Their Rights to a Healthy Environment in Landmark Case
14 Passionate Young Leaders Inspiring a Just and Thriving Planet
Connect4Climate, the global partnership program of the World Bank Group, the online platform Vimeo and partners have joined forces to challenge citizens around the world to film Climate Action on one day, Nov. 29.
Dedicated to driving climate action around the world, the 24-hour Film a #Day4Climate Action challenge asks aspiring filmmakers and citizens worldwide to document climate actions, solutions and conversations happening on a day dedicated to global climate mobilization. On Nov. 29, a day before the UN Framework Convention on Climate Change (UNFCCC) COP21 meeting starts in Paris with a gathering of global leaders, citizens all around the world will get out and call for an ambitious outcome in Paris. The 21st Conference of the Parties of the UNFCCC is expected to adopt a binding agreement on the long-term reduction of greenhouse gas emissions.
As part of Connect4Climate's Film4Climate Initiative, Film a #Day4Climate Action invites people globally to share their story from Nov. 29 on what we should do to prevent dangerous climate change and save our planet. The stories all need to be filmed and edited down to no more than three minutes in 24 hour and submitted on the Vimeo's group channel: Film a #Day4Climate Action—November 29, by the next day.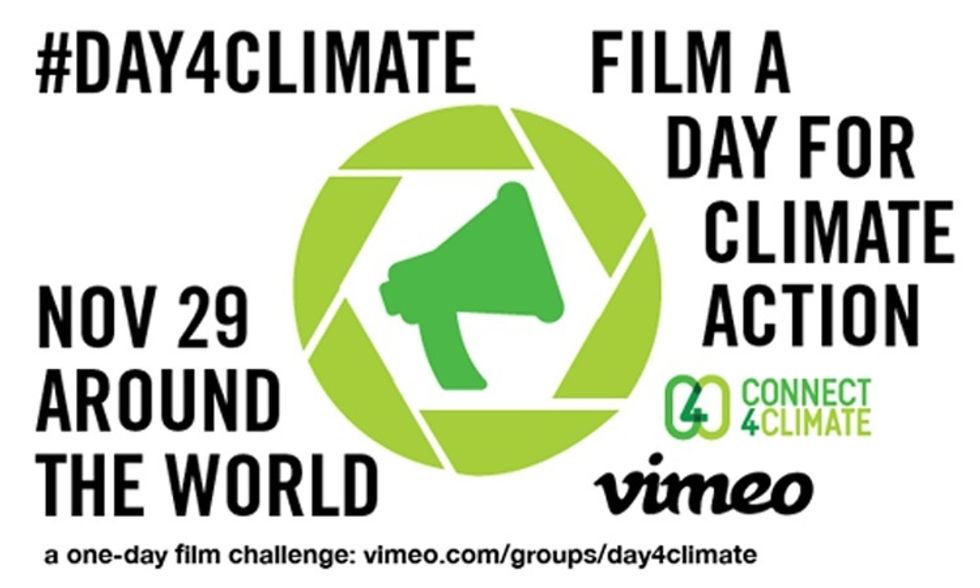 Submitted video messages will be featured during the Youth Day at COP21 and at events across the city. The videos will also be brought together in a documentary telling the story of how citizens around the world showed their support for climate action. A highly celebrated editor and filmmaker will lead this effort and the outcome will be then launched at the World Bank Group in 2016.
"Telling stories in a way which allows others to experience a world, which they never would have otherwise seen, changes people," said Lucia Grenna, program manager at Connect4Climate. "It has the power to change their perspectives, opinions and hearts. This is why film is such a powerful tool to encourage climate action."
Why Now?
Just one day before the crucial climate negotiations in Paris begin, coinciding with the Global Climate March—a decisive call for bold actions on climate change—this challenge represents an opportunity for people to come together through the power of video and share their messages, pledges and solutions for climate change. Everyone, everywhere, united to build a resilient clean future!
Connect4Climate aims to raise global awareness about climate change in line with the World Bank's mission to end extreme poverty within a generation and boost shared prosperity. As World Bank Group President Jim Yong Kim said, "We will never end poverty if we don't tackle climate change.
YOU MIGHT ALSO LIKE
Larry David as Bernie Sanders on Saturday Night Live: 'We Need a Revolution'
Bill McKibben Gets Arrested Exposing Exxon's 'Unparalleled Evil'
Interactive Map Shows 414 U.S. Cities Already Locked Into Catastrophic Sea Level Rise
Obama Cancels Arctic Drilling Leases
In his encyclical "Praise Be to You, Laudato Sì—On Care for Our Common Home," Pope Francis encourages all people to praise and thank God for his glorious creation and to work together to safeguard our world. The Holy Father also gives special attention to the global challenge all humanity is now facing: the urgency of tackling poverty and climate change.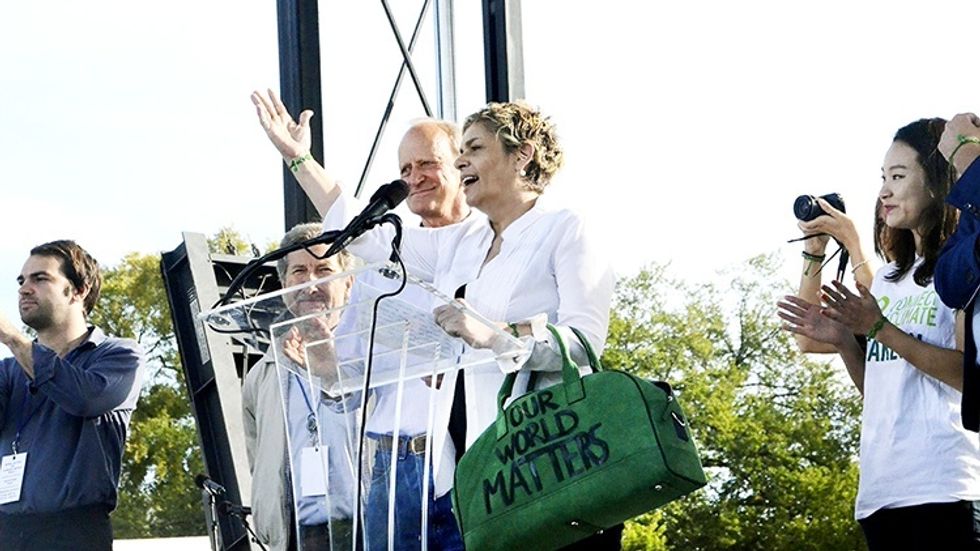 Lucia Grenna announces the People's March for Earth in Washington DC. Photo credit: Bárbara Simões
The Holy Father places special emphasis on an "Integral Ecology," the need to understand the profound connections and interrelationship between the social, environmental and economical aspects of our lives and the strong relationships among all human beings and the life of all creatures.
As Pope Francis calls on us all to act as one, he urges all of humanity to work together to take care of our "Common Home," which we are called to inhabit as a united human family throughout all generations.
With this in mind, on Nov. 8, the Vicariate of Rome will celebrate a "Day for the Custody of Creation." The celebration takes place right before the United Nations Conference on Climate Change (COP21), a pivotal moment in global history for responsible citizens from all over the world.
With this in mind, Earth Day Network and Connect4Climate have been invited by the Vatican to organize a People's March for the Earth in Rome to showcase global citizens' undivided support of Pope Francis and to help bring his message of peace to the attention of all global leaders.
On Sunday, Nov. 8, people from all over the world, together with civil society and faith organizations, will gather at 9 a.m. in front of the Coliseum, the iconic symbol of the Eternal City.
The march will then start at 10 a.m. and will progress through via dei Fori Imperiali before arriving in Piazza SS. Apostoli at the "Laudato Sì Village" of the Vicariage of Rome.
In Piazza SS. Apostoli, a free shuttle service will be available for people to reach St. Peter's Square, where Pope Francis will greet the audience and the participants of the march during the Angelus. The Holy Father's message will also be livestreamed on a screen at the Laudato Sì village.
In the afternoon, a rich program will feature artists from all over the world and include food stands and educational activities at the "Laudato Sì Village." The program will close with a concert starting at 5 p.m.
YOU MIGHT ALSO LIKE
146 Countries Covering Almost 87% of Global Emissions Submit Climate Plans Ahead of Paris
10 Food Company CEOs Tell World Leaders to Act on Climate
Al Gore Blasts GOP Climate Deniers, Thom Hartmann Says Throw Them in Jail
Syrian Exodus Won't Compare to Global Climate Migration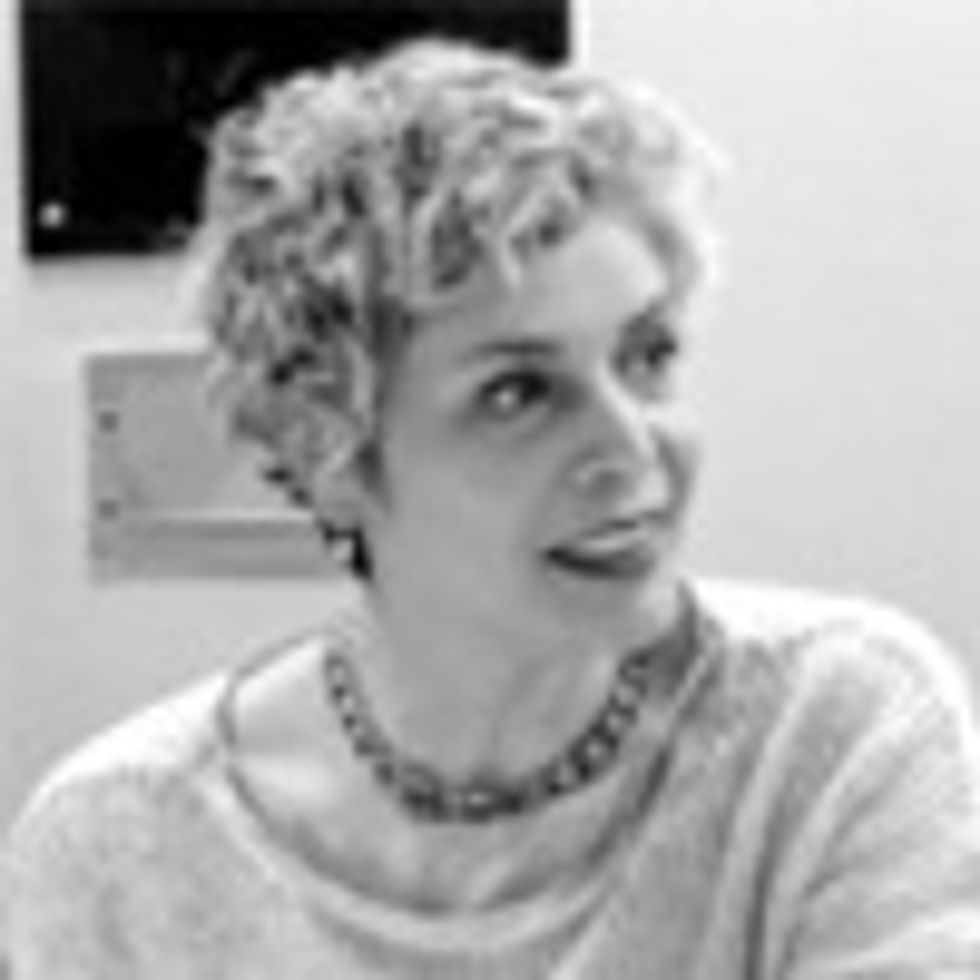 Could a few really upset birds get people all over the world to fight the cruel effects of our ever-warming planet? Could they ignite a groundswell of support, from the bottom up, to convince world leaders to commit to tackling climate change?
That's what Rovio, the creators of Angry Birds, Earth Day Network, and we at Connect4Climate are hoping.  To encourage a binding climate agreement at the United Nations meeting in Paris this December, Rovio is doing their part, by creating Angry Birds: Champions for Earth, a special tournament on Angry Bird Friends, a mobile game in the Angry Bird series that you can play as a free Mobile App and on Facebook.
In Champions for Earth, participants play in the tournament with specially created Angry Bird avatars in their likeness. The game is themed around climate change, and players encounter facts about the climate and learn what they can do to take action.
Put on your angry face, and join Don Cheadle, Matt Damon, Danny DeVito, Christiana Figueres, Anil Kapoor, Sonam Kapoor, Ian Somerhalder and Korean pop group VIXX for a special Angry Birds Friends tournament to help protect our environment!
We at Connect4Climate try to motivate people to take on the world's number one threat by connecting to people where they live, which is why we're honored to support Champions for Earth. Incorporating climate change messages into the most popular video game ever is an ideal example of how to really communicate climate change messages.
In the original, highly-addictive, Angry Birds game, the heroes are birds, who are angry at pigs for stealing their eggs. While comical, the underlying theme of the game is about a commitment to justice and protection of the innocent. These messages, in fact, transfer easily to climate change messages. In Champions of Earth, players translate protecting eggs to protecting the earth.
Will Champions of Earth reach many people? With a record-breaking 3 billion downloads, Angry Birds is the most downloaded game ever. In some countries, the game has been downloaded more times than the size of the population. We now spend 3 billion hours a week playing online games, and close to 100 percent of teenagers under 18 years old play games regularly. By age 21, a person will have spent 10,000 hours playing on-line games, close to the same number of hours they have spent in classroom education. Now there's a captive audience! We're betting Champions of Earth will hit big.
Rovio is hoping that the game will ignite a powerful call to action and is hosting a seven-day tournament this week during the UN Environment Week when world leaders are chugging through details to announce goals around climate change.
We believe that this game, Champions of Earth, has the potential to be the game-changer, the point at which a critical mass of concerned global citizens together turn toward solutions to calm our ever warming earth, and finally—finally—provide the force to get our global leaders to act.
As Sonam Kapoor, a Connect4Climate Global Leader, puts it: Climate change affects us "in every country, and it makes us very angry." It's time to put on our angry faces and call for climate action.
Spread the word! You can tweet: These celebrity birds are #angryaboutclimatechange & want to plant 1B trees: @EarthDayNetwork @AngryBirds @Connect4Climate.
At the Venice International Film Festival this week, a captivating dialogue between two brothers—Oscar winning film director and president of the festival jury, Alfonso Cuarón and renowned environmental scientist Alfredo Cuarón set the scene not only for a fascinating series of events on how to increase sustainability within the film industry, but also for a whole new perspective on how we might solve the climate communication challenge.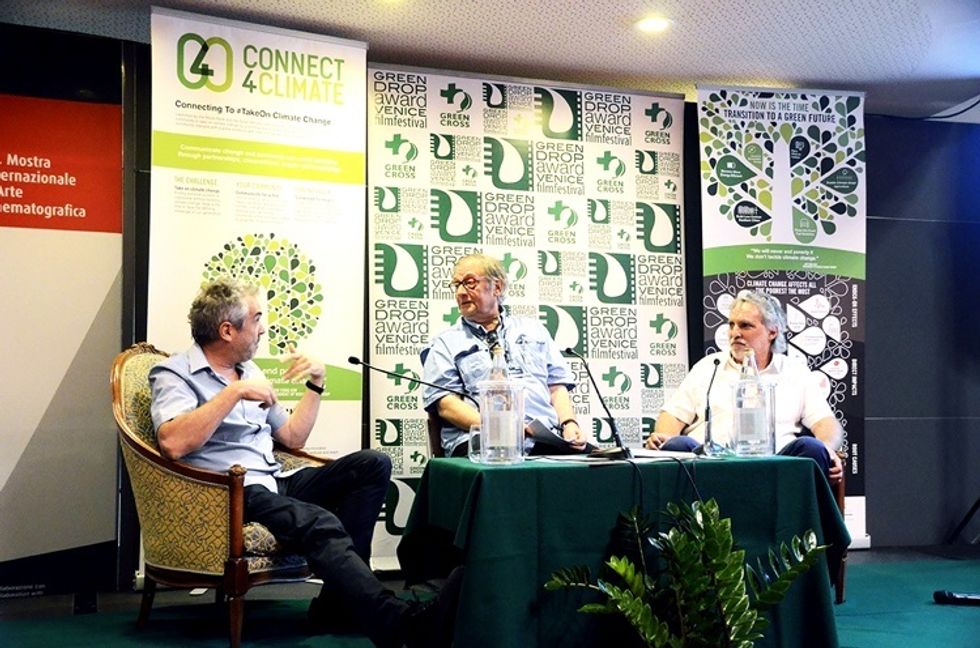 Film4Climate One-on-One discussion between Alfonso and Alfredo Cuarón with Donald Ranvaud (middle) as moderator. Photo Credit: Max Edkins / Connect4Climate
"We're about to live another Copernican revolution—a unique change," said Alfonso Cuarón. "It's about empowering the next generation—we don't have the solutions. We're doing all we can with the knowledge we have, but the next generation will have different platforms to work from—they will be the ones to create new economic models."
The two brothers were in agreement that climate change must be tackled by each of us in our daily lives. Changing to efficient lightbulbs or reducing waste, for example, should be just common sense. But we cannot stop there, we have to go further.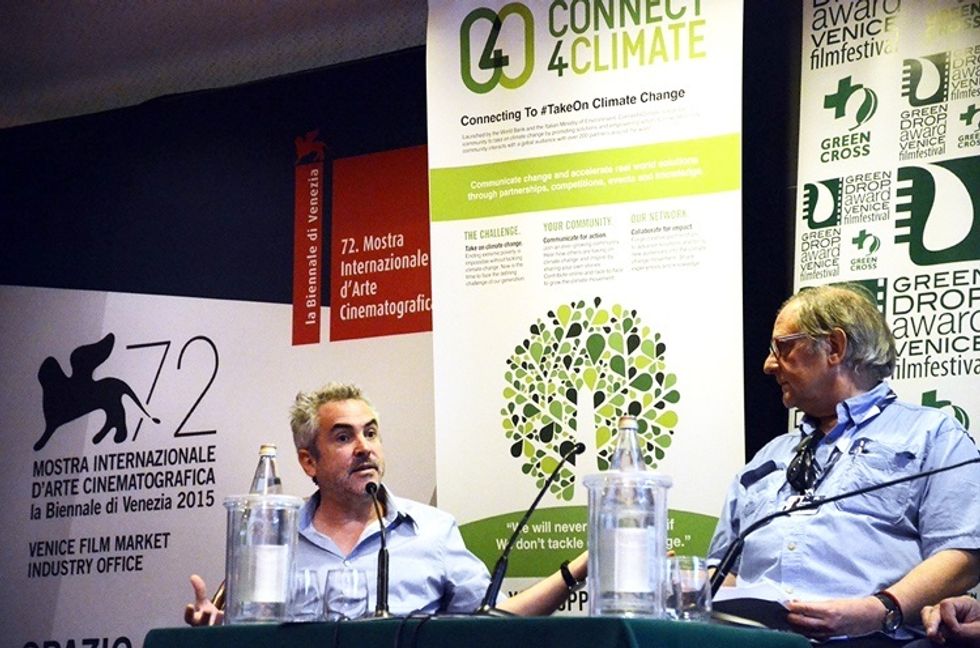 Alfonso Cuarón answers a question presented by Donald Ranvaud (right). Photo credit: Max Edkins / Connect4Climate
For Alfonso, this means changing completely our economic model and establishing a new one. For Alfredo, who has worked for more than 30 years with communities in rural Mexico, it means understanding our environment as a living, fragile and complex system and making sure we work hard to respect the interconnectivity of all living things.
"We must remember that environmental impact eventually has a social impact," said Alfredo Cuarón. "What happens to our forests and rivers, for example, inevitably affects people as well."
Both Alfonso and Alfredo agreed that the film industry can set an example by establishing sustainable guidelines for production and they stirred the capacity audience with tales of both concern and lack of concern for the environment within the industry. Reflecting on how productions could also integrate the issues into scripts, they both welcomed the possibility, but Alfonso reminded everyone that the creative process relies on artistic inspiration to tell impactful stories. He also railed against some disaster films that are jumping on the bandwagon of climate change with little substance.
"What is going on in film production when it illustrates the apocalyptic world is akin to pornography with little understanding of the science involved," continued Alfonso Cuarón. "Films such as these can have very negative effects."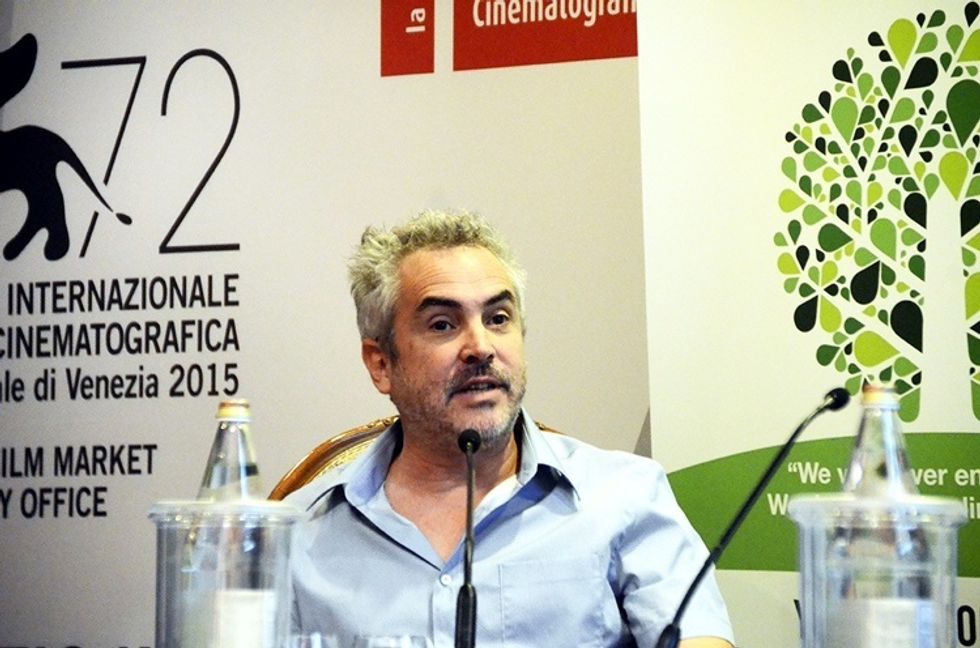 Alfonso Cuarón emphasized the need for an economic transformation. Photo credit: Max Edkins / Connect4Climate
Alfredo reminded all that scientific research must combine with art to communicate more effectively and if this is also linked to collective action right now, we will be able to create solutions.
"We all want peace and a better world—everybody does, but change is built step by step. Big changes have only happened a few times in history. It's now time for another big change. The future is now," said Alfredo Cuarón.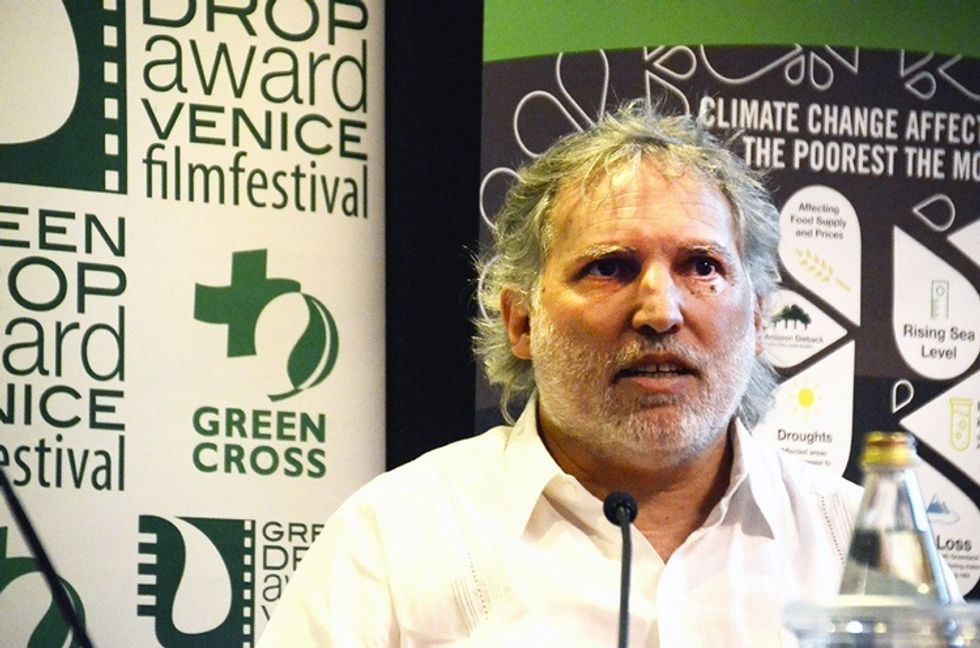 Alfredo Cuarón highlighted the links between environmental and social impacts. Photo credit: Max Edkins / Connect4Climate
The event was organized by Film4Climate, a global initiative led by the World Bank Group's Connect4Climate program in partnership with Green Cross Italy, the national branch of Green Cross International, an environmental non-governmental organization founded by Mikhail Gorbachev and active in more than 30 countries. The aim is to drive consensus across the film community on a shared set of global standards to sustainably produce motion pictures and participate in encouraging climate change awareness and action.
Before the discussion, winning films from the Action4Climate competition, designed to give voice to young aspiring filmmakers, were presented. The competition attracted more than 250 entries from more than 70 countries and highlighted the commitment of young creative people to take action on climate change.
Later in the day, Green Cross Italy hosted an animated discussion on how film producers and writers can best influence governments and constituencies in the race to limit the effects of climactic instability. Guest speaker Olivier René-Veillon from France's Île-de-France Film Commission effectively described how the EcoProd program in France encouraged sustainable film making with considerable success over the past few years.
Green Cross Italy then presented the jury for the Green Drop Award, an annual recognition that Green Cross Italy assigns to the film that best interprets sustainability among those competing at Venice Film Festival. The Green Drop award jury includes distinguished practitioners from the worlds of show business, culture and science who are well known for their commitment to environmental protection and world peace.
YOU MIGHT ALSO LIKE
Alexandra Cousteau Launches Blue Legacy Newsroom to Raise Awareness of Global Water Issues
World Premiere of Naomi Klein's 'This Changes Everything'
The New Cities Foundation and Connect4Climate announced yesterday the names of three outstanding project ideas that made it to the final stage of the Jakarta Urban Challenge, a US$20,000 contest aimed at tackling Jakarta's mobility problems with homegrown solutions by young innovators. The finalists were selected from among the 226 applications that came from across Indonesia and from Indonesians living abroad.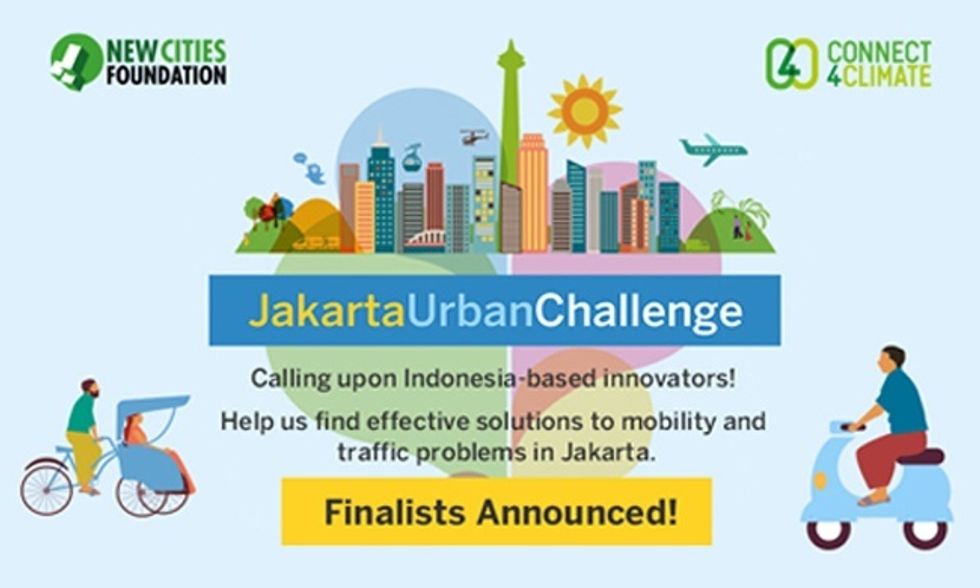 The three finalists are:
Cyclist Urban System: A plan to create dedicated "cyclist hubs" across Jakarta, where cyclists can park their bikes, get dressed, buy refreshments, repair their bikes, obtain first aid assistance and route information, and eventually rent bikes.
Jalan Aman (Safe Passage): A mobile application that focuses on the safety of female commuters, allowing users to share their location, report incidences of assault and access information on safe transportation options from other users.
Squee Mobile App: A sharing app that unifies pedestrians and cyclists to travel together on shorter, safer non-motorized routes across Jakarta's urban kampongs (villages).
"The Jakarta Urban Challenge is an excellent platform to harness local intelligence from young innovators," said Lucia Grenna, program manager for Connect4Climate. "We were extremely humbled to see the diversity of concepts and thoughtful proposals that tackled mobility within Jakarta. Many of the submissions not only aimed to improve congestion, but also took climate change into consideration, and offered sustainable solutions. We look forward to working with the finalists to help them to realize their ideas."
The three finalists will be invited to present their projects to an audience of 800 urban leaders and thinkers from around the world at the New Cities Summit, the leading event on the future of cities. The summit is taking place for the first time in Jakarta on June 9-11.
Each finalist will have five minutes to present their idea on the main stage of the Summit on June 9, where they will inspire the audience and compete to win approval from the international judging panel.
The judging panel will allocate the US$20K prize money into US$4,000 and US$6,000 amounts for the runners-up and US$10,000 for the winner. Projects will be judged according to the quality, content and impact of the presentations.
The winning line-up will be announced on June 10 and all three finalists will be required to use their prize money for the implementation of their projects in Jakarta.
"We are truly inspired by the ingenuity and creativity of the 226 applications we received," said John Rossant, chairman of the New Cities Foundation. "It is evident from their detail and vision that young Indonesians are fully engaged with the urbanization challenges faced by their country. We look forward to seeing the three finalist presentations at the New Cities Summit, as well as the five semi-finalists—and to witnessing the impact of these projects in Jakarta in months and years to come."
The judging panel includes:
Ke Fang, Lead Urban Transport Specialist, The World Bank Group
Sarwo Handayani, Head of Governor's team for Development Acceleration, City of Jakarta
John Rossant, Chairman, New Cities Foundation
Sutanto Soehodho, Jakarta's Deputy Governor for Industry, Trade, and Transportation
Neli Triana, Senior Editor/Deputy Head of Metropolitan Desk, Kompas Muda
Muhammad Yunus, Nobel Peace Prize recipient and Founder, Grameen Bank
The finalists were selected for their outstanding responses to the challenge criteria, which called upon applicants to come up with new and fresh solutions that demonstrate the capacity to improve traffic congestion, reduce greenhouse gas emissions and air pollution and/or improve transport safety and accessibility in the city.
Applications covered a spectrum of categories including: behavior-changing campaigns, apps, bike sharing systems, ride-sharing systems, public transport infrastructure projects and air filtering mechanisms.
In total, 226 applications were received between March 16 and May 8. Due to an astounding number of excellent applications the New Cities Foundation and Connect4Climate is also recognizing five semi-finalists:
WeWalk: A mobile game aimed at encouraging Jakartans to move around by foot. Users are given challenges, and can accumulate points and obtain rewards for different ranges of walked distances.
Working Proxy: An online platform enabling people to find remote office locations in close proximity to their neighborhood, helping workers avoid long commutes. The platform also incorporates ride-sharing options, further alleviating congestion.
Project Karta: A one-stop solution app integrating Jakarta's public facilities, events, transportation services and e-commerce to reduce traffic and pollution. The app helps users find the most effective commuting options by integrating all existing transportation apps.
Jampang: A mobile and web application that provides daily guidance for Jakartan commuters. It offers information on all possible transport options, as well as details on weather, arrival times and calories burned when choosing different modes of transport.
CekPolusi.org: A website that provides real-time information on pollution in Jakarta through monitoring stations located in nine locations across the city. Users can learn about the air quality in their area as well as the impact of particular pollutants.
These five semi-finalists are invited to attend the New Cities Summit in Jakarta.
YOU MIGHT ALSO LIKE
Film4Climate: Greening the Film Industry Gets Strong Support at Cannes Film Festival
This Company Is Leading the Charge to Expedite Renewable Energy
Key film industry leaders announced their support for Film4Climate, a dual commitment to reduce the environmental impact of film production and to tell stories about climate change through cinema at events during the ongoing Cannes Film Festival.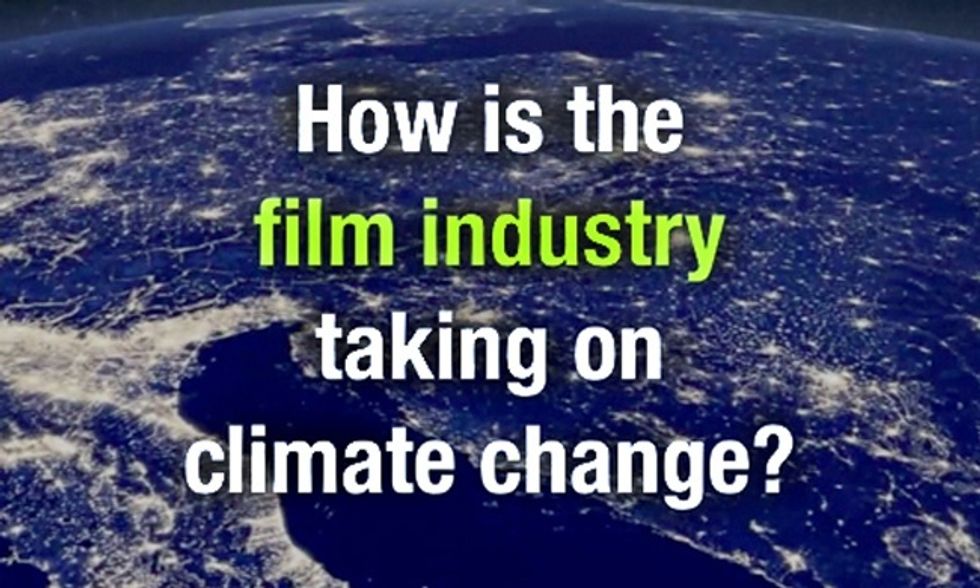 Several speakers at a Film4Climate panel discussion agreed to support the initiative, including: Cannes Jury Member and Connect4Climate Global Ambassador, the Malian singer-songwriter Rokia Traoré; the Director of the Guadalajara International Film Festival, Ivan Trujillo; the CEO of the Ile-de-France Film Commission Olivier-René Veillon; Publisher and Chief Editor of Green Film Shooting Brigit Heidsiek; Head of Training and Film Education of the Flanders Audiovisual Fund Siebe Dumon; the CEO of the Sardinia Film Commission and Vice President of the Italian Commission Association (IFC) Nevina Satta; and Michael Geidel of Climate Media Factory and the Green Film Initiative, Potsdam.
They join filmmakers Bernardo Bertolucci, Wim Wenders, Fernando Meirelles and Pablo Trapero who have also endorsed and lent their support to the initiative. In addition, more than 100 film industry executives and representatives have become partners of Film4Climate during the festival, and have pledged to reach a consensus on industry standards to reduce film production impact on the environment and raise climate change awareness through film.
"Every day in Africa, we are facing climate change consequences," Rokia Traoré told Connect4Climate. "We have to make people aware that humans are simply one of the elements of nature. We have to be able to think not just about now, but tomorrow. What are our responsibilities concerning our children and their world? We are the ones responsible for that." Veillon added: "To have a sustainable approach in production is also the right economic approach."
This new initiative aims to drive consensus across the film community on a shared set of global standards to sustainably produce motion pictures, building on the protocols and guidelines already created in a number of countries. It also establishes a global network of knowledge partners representing the industry's practitioners and associations, including film institutes, film commissions, producer networks, film directors, actors and international film festivals. Partners such as Ecoprod, which created the first software to calculate the carbon footprint of film productions used by many French producers, will work together and share their experiences, knowledge, tools and best practices to green silver screens.
"It's time for a global creative and influential alliance to tackle the climate crisis," said Donald Ranvaud, Oscar-winning film producer and Film4Climate's Creative Producer. "We can unite the film industry to reinforce that we do care about the environment and are prepared to do something concrete about the dramatic issue of climate change," added Lucia Grenna, Connect4Climate's Program Manager.
Watch this short clip to see how the film industry is taking on climate change:
YOU MIGHT ALSO LIKE
President Obama: Climate Change Is an 'Immediate Risk to Our National Security'
Why Desalination Can't Fix the Drought
Bill Nye: Climate Change Is the 'Most Serious Environmental Crisis in Human History'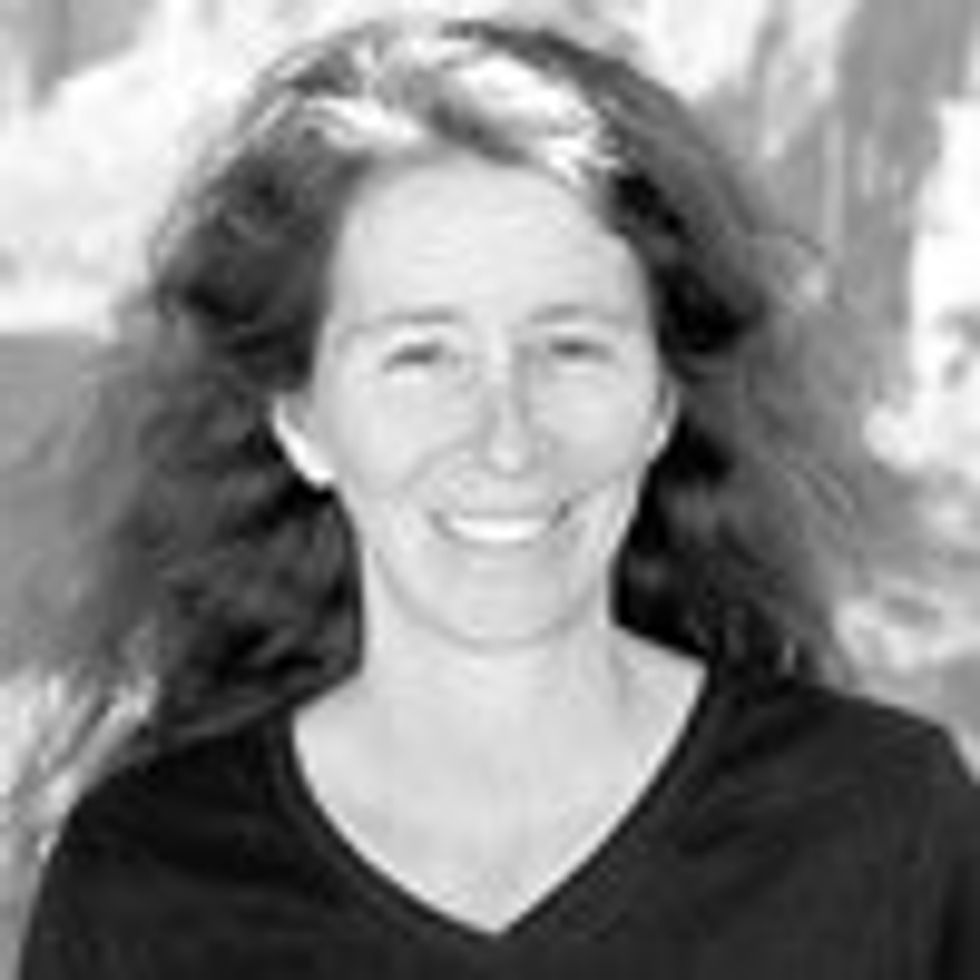 I'm fascinated by companies that are leading the charge in transitioning our energy use from fossil fuels to clean energy. One company that wasn't yet on radar, until I met them at the Global Citizen 2015 Earth Day festivities in DC, is Building Energy.
I had the pleasure of meeting several top players in the company and had the chance to interview Building Energy's CEO Fabrizio Zago and Managing Director of North America Andrea Braccialarghe.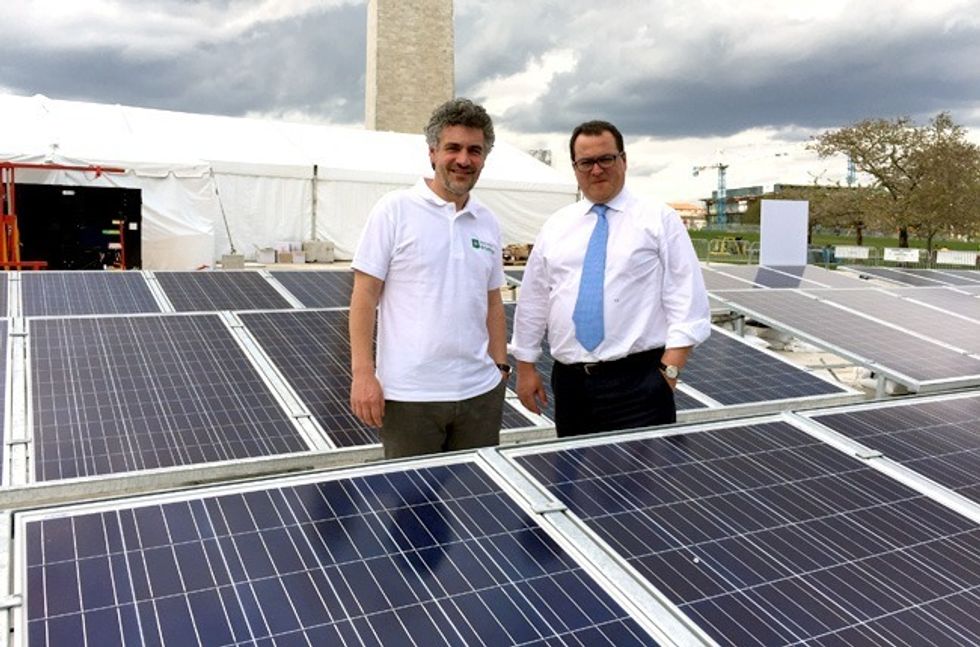 In just a few years Building Energy has achieved an impressive track record:
230 MW (megawatts) total plants completed worldwide;

110 MW of plants in operations;

212 GWh (gigawatt hour) annual global production;

150 MW photovoltaic systems produced directly or indirectly in Italy;

81 MW largest single photovoltaic project completed (Kathu, South Africa);

Development pipeline for a total of approximately 2,000 MW from photovoltaic, mini- hydroelectric, wind and biomass technology in 24 countries worldwide.
When I first arrived at the Alcantara Magic Garden-Connect4Climate pavilion, the Building Energy crew was busy installing the first-ever solar array on the National Mall to power the pavilion using energy entirely from the sun. The 3,000-square-foot solar field—about the size of a basketball court—was just hundreds of feet from the Washington Monument.
While visiting the pavilion, I sat down with Zago and Braccialarghe to learn more about their company.
Spear: How long ago did you start your company?
Zago: We started Building Energy in 2010 in Italy. It was a very interesting time because Italy was seeing huge investments in renewable energy. More than 20 percent of electricity used was made by renewable energy at that time. Today we are an international company with our world headquarters in Milan, Italy and other offices in Cape Town, South Africa, Washington DC for North and Central America, Tokyo for the Asian market, Dubai for the Middle East and Belgrade for Eastern Europe.
Spear: Are the majority of your projects large-scale solar farms?
Zago: In South Africa we have several projects we've recently been rewarded for solar, wind, biomass and hydro. Seventy percent of our business is in Africa. We have several projects we've done in the U.S., including a solar job at Cornell University in Ithaca, New York, completed last year, and projects in Eygpt and Jordan. We started as a solar company. Eighty percent of our business is in solar, but the other big part is in wind. And, now we have two projects in biomass, one in South Africa, which is the first biomass plant in South Africa, and one in Serbia. The biomass plant in South Africa burns the by-product of producing sugar cane—the parts of the sugar cane plant that are considered waste. The biomass plant produces electricity for the electrical system of South Africa.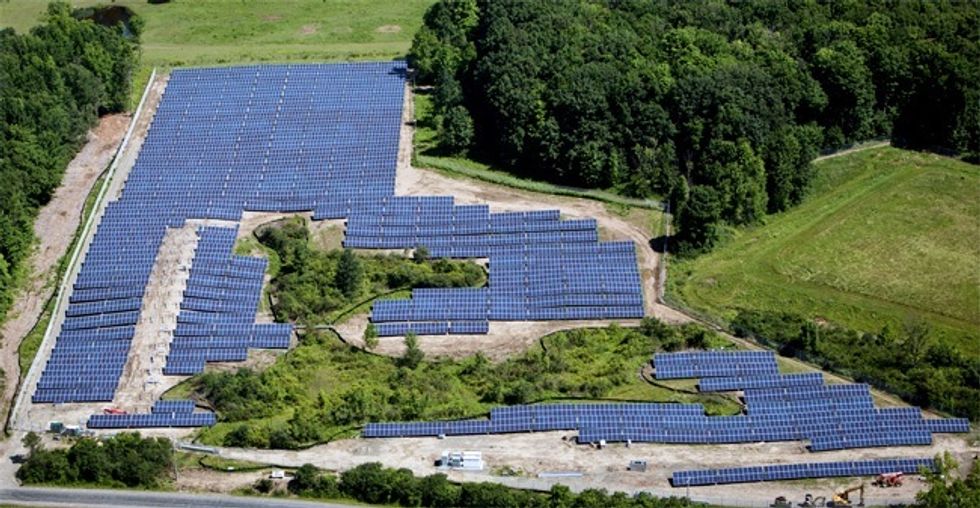 Spear: What's your role with the company, Andrea?
Braccialarghe: I'm leading the U.S. efforts based in Washington, DC. In America we also do projects in solar, wind, biomass and hydro. But, different from our work in South Africa where we have large utility scale projects, in the U.S. we are more focused on distributed generation. One of our flagship projects is a wind project in Iowa. The project is based on different wind turbines located in a radius of 50 miles providing energy to different communities. We are a very flexible company. We can install a 18 kilowatt system like we did here on the Washington Mall, but we can also build multi-scale, multi-megawatt solar plants in South Africa.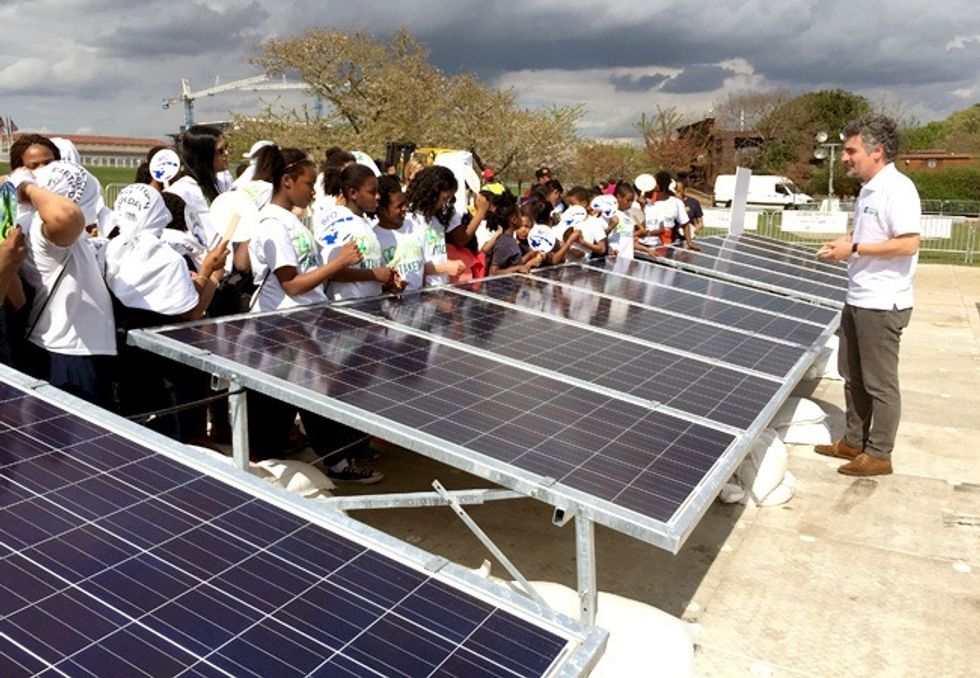 Spear: How do you see the mission and vision of your company helping to mitigate climate change?
Braccialarghe: Building Energy's expertise is its ability to develop new solutions for the production of energy from renewable sources. This is crucial in countering the harmful effects of climate change because it contributes to the reduction of CO2 emissions and to the decrease in the dependency on fossil fuels. Moreover, the company's commitment in the fight against climate change has been recently shown also by its participation in the Global Citizen 2015 Earth Day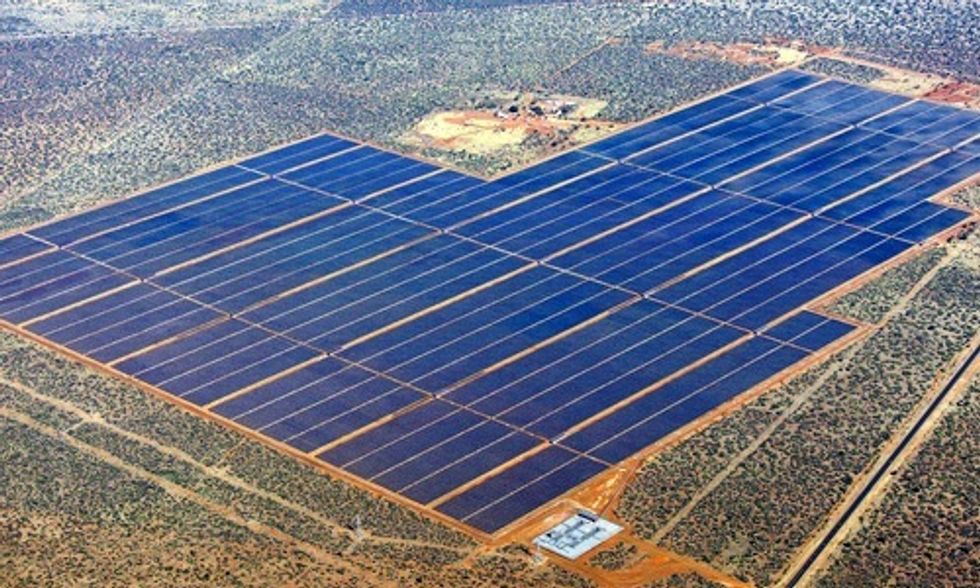 , the most famous world event about environmental protection, and by the partnership with Connect4Climate, the global community launched by the World Bank Group and the Italian Ministry for the Environment Land and Sea to raise global awareness and expand the debate around climate change issues.
Spear: What countries have the most appealing policies to implement renewables?
Braccialarghe: The U.S. is taking some steps to fight climate change. In June 2014, the U.S. Environmental Protection Agency proposed the Clean Power Plan, aiming to decrease carbon pollution by 30 percent from the power sector by 2030, also through an expansion in the production of energy from renewable sources.
However, one of the most promising markets for renewable energy is South Africa, thanks to its decision to invest in this field to make its economic growth more sustainable. In order to move away from a market historically focused on coal, in 2011, the government launched a National Energy Plan with the objective of changing the energy balance within the country by 2030. The National Energy Plan, which aims to increase available power while diversifying the country's energy sources, also includes the Renewable Energy Independent Power Producer Procurement Program.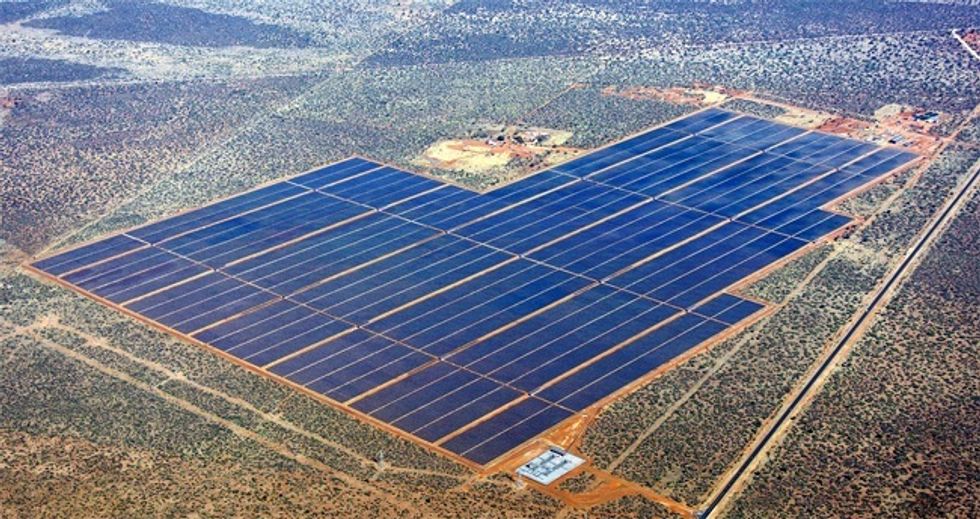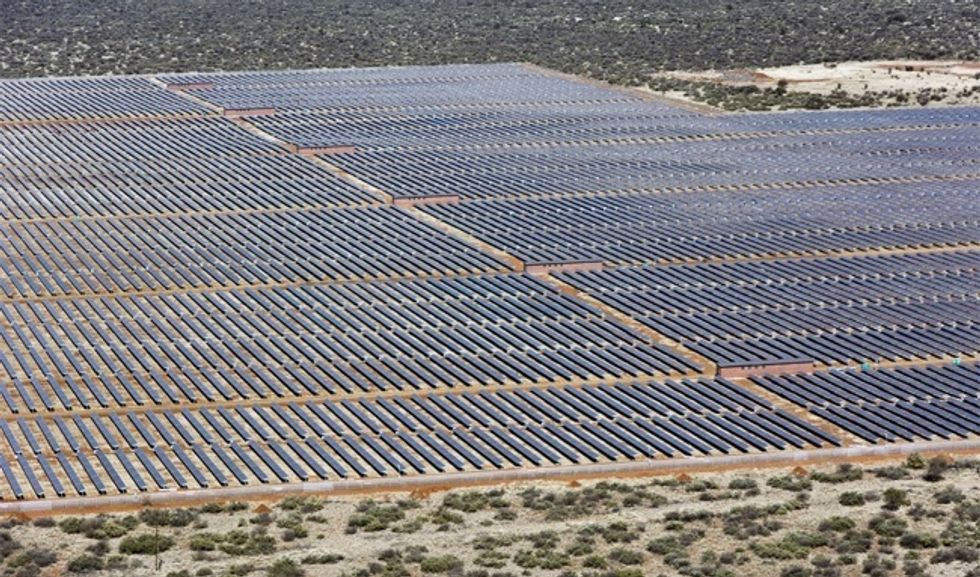 Spear: What are you hoping to see at the climate talks in Paris?
Zago: We hope that, through the United Nations conference in Paris, world leaders will manage to reach an agreement, accepted by all nations, to stop the harmful effects of climate change. Governments need to set some fair rules, but also ambitious targets, so that every country, within their grasp, might give their contribution to the climate change fight. And we're sure that renewable energy could play a decisive role in helping countries reach their goals.
Watch this video Building Energy created in celebration of Earth Day 2015:
YOU MIGHT ALSO LIKE
Elon Musk's Tesla Battery + SolarCity's Solar Systems = Clean Energy Future
America's First Offshore Wind Farm Breaks Ground
We've all heard that we need to cut use of carbon-emitting fossil fuels to decarbonize the environment and slow climate change. And, except for a handful of vocal climate deniers, most of us agree. But in real, practical terms, how do we going about doing this?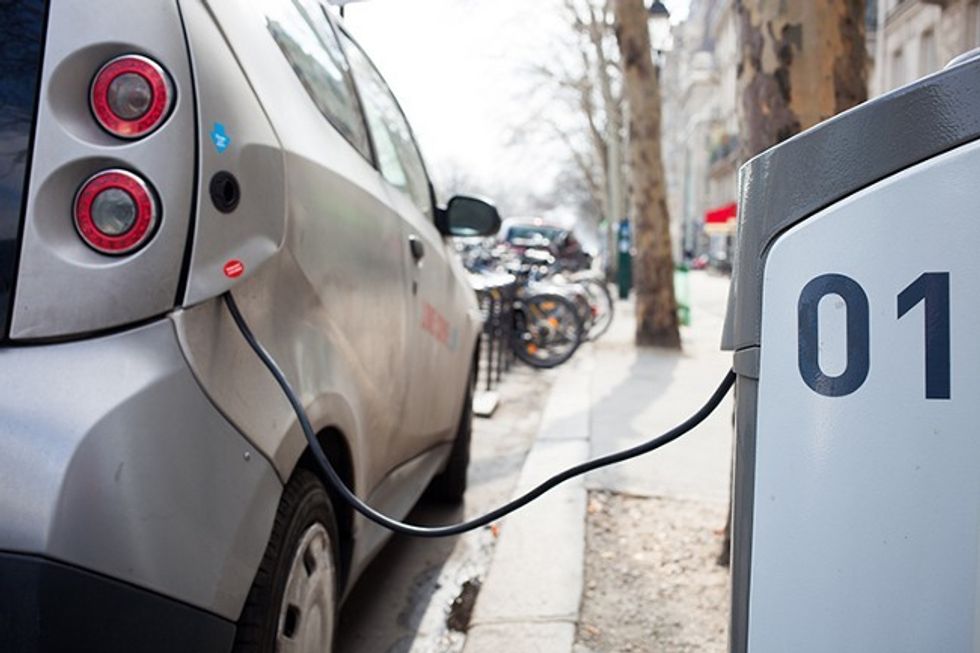 The World Bank has laid out the primary steps we need to take in its new report Decarbonizing Development: Three Steps to a Zero Carbon Future.
"Choices made today can lock in emissions trajectories for years to come and leave communities vulnerable to climate impacts," said World Bank Group Vice President and Special Envoy for Climate Change Rachel Kyte. "To reach zero net emissions before the end of this century, the global economy needs to be overhauled. We at the World Bank Group are increasing our focus on the policy options."
First, the report says, we need to plan for the future by defining and focusing on the final goal. That means things like investing in the research and development of new energy technologies or designing cities for public transportation rather than short-term solutions with immediate impact.
"The appropriate way to achieve a given reduction in emissions by, say, 2030 depends on whether that is the final target or a step along the way to zero net emissions," it says. "If the latter, early action will need to be a mix of cheap, quick fixes and costlier long-term measures to promote technology development, investment in long-lived infrastructure and changes in how cities are built. So every country needs to define a long-term target—say, for 2050—that is consistent with decarbonization and to build short-term, sector-specific plans that contribute to that target and are adapted to the country's wealth, endowments and capacity."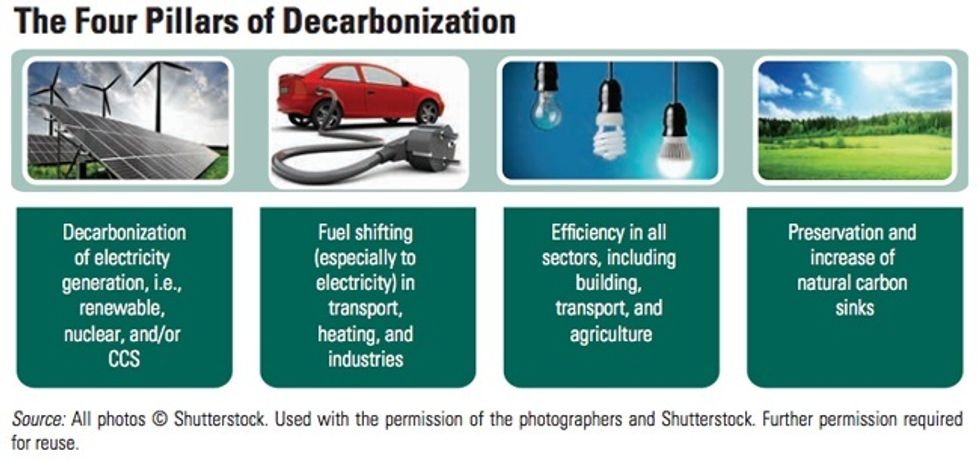 The second step is to develop policies that take into consideration not only pricing but investment patterns, technologies and behaviors. They need to not only price carbon to take into account the negative impacts of carbon pollution but also reward behavior that cuts pollution by encouraging the adoption of green technologies.
"Carbon pricing is necessary for an efficient transition toward decarbonization," says the report. "It is also an efficient way to raise revenue, which can be used to support poverty reduction and development or to reduce other taxes. And a carbon tax can be designed to be administratively simple yet harder to evade than taxes on income or capital. But carbon pricing alone cannot solve the climate change problem, given the many market failures and behavioral. Policy makers also need to adopt measures such as targeted investment subsidies, performance standards and mandates, or communication campaigns that trigger the required changes in investment patterns, behaviors and technologies."
And finally, we need to ease the transition for those most affected by policy and cost changes related to going green.
"Reforms live or die on the basis of how well the political economy is managed: a climate policy package must be attractive to a majority of voters and avoid impacts that appear unfair or that are concentrated in a region, sector, or community," it says. "Removing fossil fuel subsidies, which primarily benefit the wealthy, and implementing carbon taxes or cap-and-trade systems are two ways to free up or generate revenue that can lower costs of education, health care and infrastructure and provide direct support for the poor while also reducing carbon emissions."
"Data in 22 developing countries show that if fossil fuels subsidies were replaced by universal cash transfers, the bottom 60 percent would benefit from the reform," said Stephane Hallegatte, a senior economist for climate change at the World Bank and a lead author of the report.
YOU MIGHT ALSO LIKE
250,000 People Call for Action on Climate Change and an End to Extreme Poverty
Global Carbon Levels Surpass 400 ppm for First Time Ever for Entire Month
Al Gore: We Must 'Put a Price on Carbon' and on Climate 'Denial in Politics'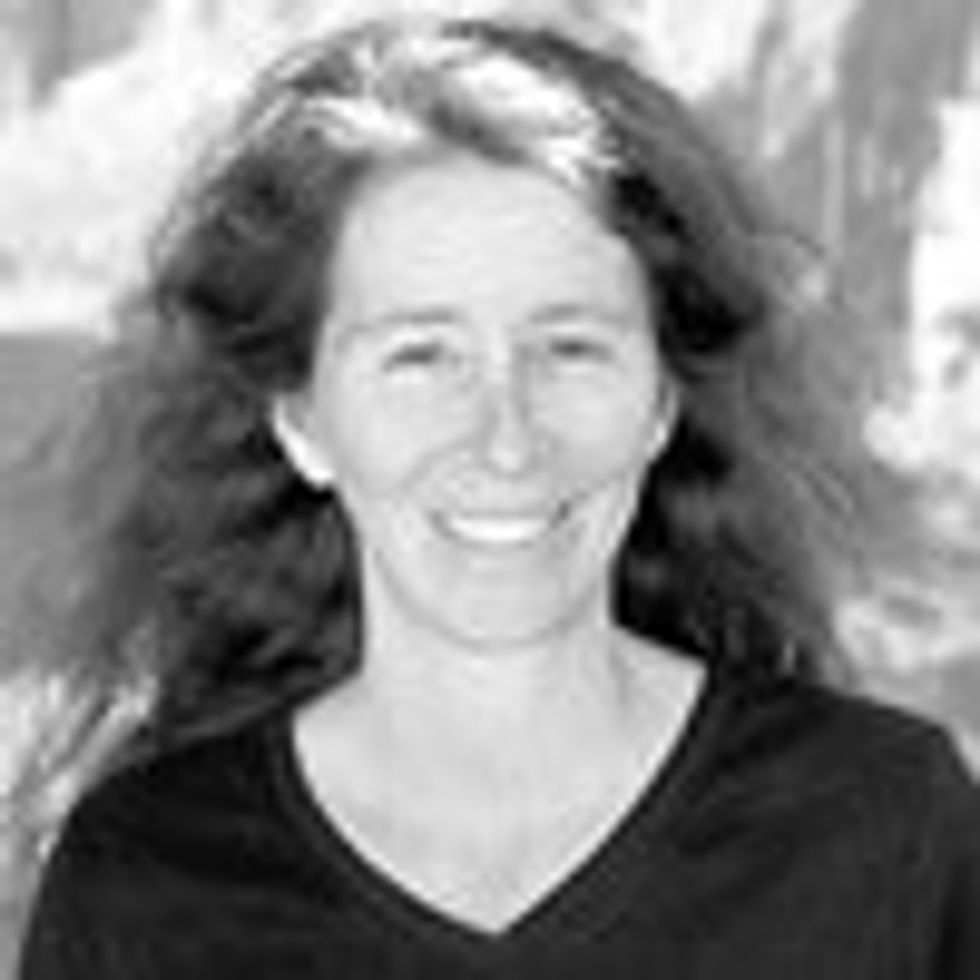 In celebration of the 45th anniversary of Earth Day, Earth Day Network and The Global Poverty Project joined forces to expand the movement to end extreme poverty and solve the climate crisis. Global Citizen 2015 Earth Day was a free event Saturday on the National Mall in Washington, DC where more than 250,000 people gathered to engage in these issues and enjoy an all-star concert.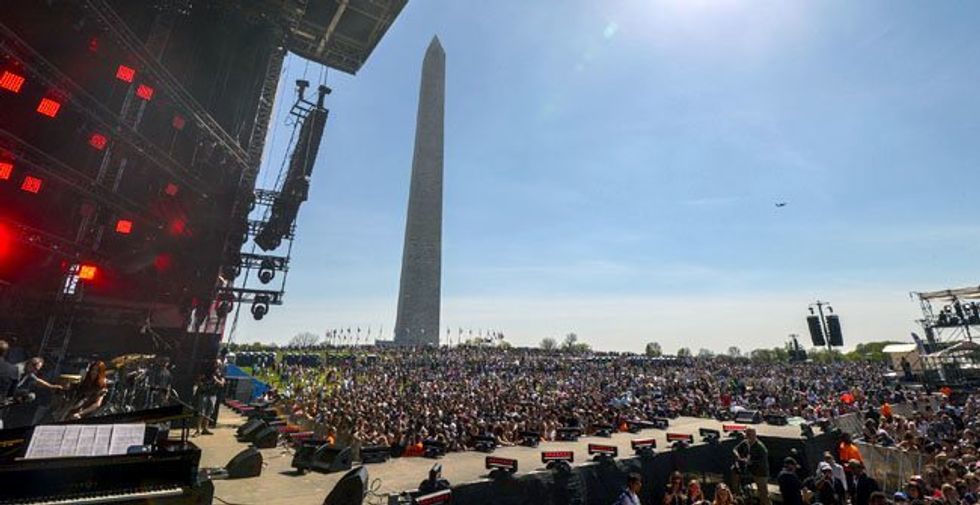 No Doubt, Usher, Fall Out Boy, Mary J. Blige, Train and My Morning Jacket, with special guests Common and D'Banj, headlined Global Citizen 2015. The event was hosted by will.i.am and Soledad O'Brien. The all-day concert coincide with the spring meetings of the World Bank Group, which brought global policymakers, finance ministers, environment and development NGOs, industry executives and high-profile artists together in participation in the event.
The more than 250,000 people at the event and the 2 million people that watched it live via YouTube were asked to download the Global Citizen 2015 Earth Day app and take action on these critical issues by letting their elected officials know they care about ending extreme poverty and solving climate change.
The crowd exploded when Train took the stage. Train's Patrick Monahan spoke to the crowd encouraging everyone to get active and make a difference in the world. In addition to performing their top songs, including Drops of Jupiter, they rocked out Aerosmith's Dream On which had the crowd roaring and singing at the top of their lungs, "Dream on, dream on, dream until your dreams come true."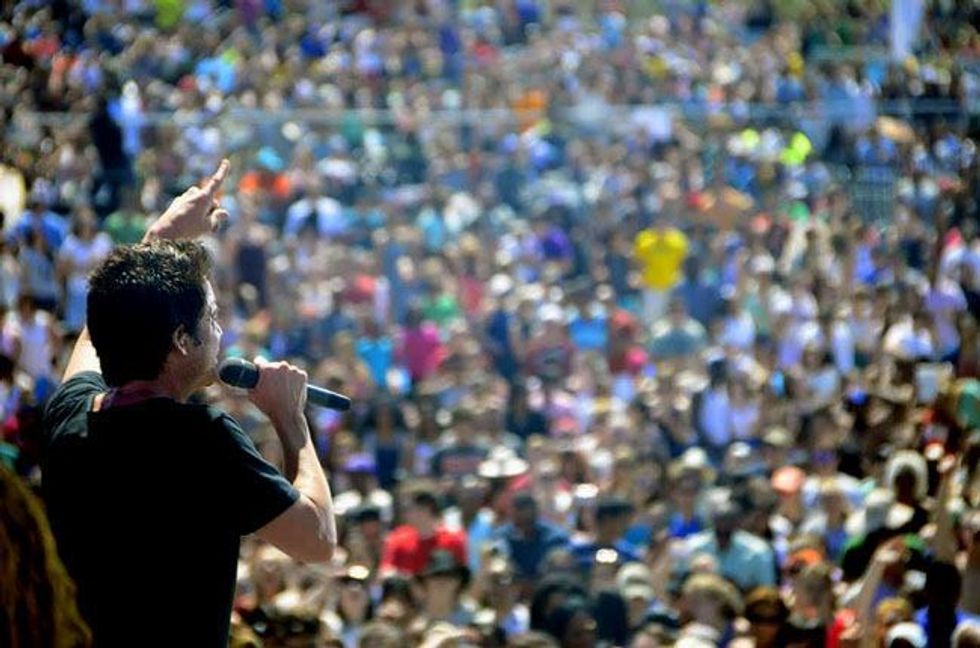 The day was filled with dignitaries announcing 33 critical commitments, including United Nations Secretary-General Ban Ki-moon and President of the World Bank Group Jim Yong Kim.
Ban Ki-moon at #GlobalCitizenEarthDay: raise your voice for people & planet https://t.co/9tHu9QLpzn #Action2015 pic.twitter.com/775CbSU5Tm

— United Nations (@UN) April 18, 2015
Huge commitments were made by the world's most influential leaders, including Ki-moon announcing a plan to end poverty through the collaboration between international organizations and civil society.
"Will you support women's empowerment? Will you speak up to bring all the children to school? Will you raise your voice for people and our planet?," asked Ki-moon. "It's our best chance to end global poverty. It's our last chance to tackle climate change before it is too late. You have the power. Your generation can make it happen. Be a global citizen. Take your passion and compassion to make this world sustainable, prosperous. And, let's make that our global reality!"
U.S. Reps Betty McCollum (D-MN), Ed Royce (R-CA), Dave Reichert (R-WA) and Sen. Isakson (R-GA) stood together to announce bipartisan support for the Global Food Security act and the intention to bring the bill to a vote next week.
"Next week, when the Foreign Affairs committee votes on the Global Food Security Act, we'll get a second chance," said Rep. Royce. "And with your help we can get this important bill through Congress and to the President's desk without further delay."
Rovio Entertainment, whose Angry Birds game has been downloaded 2.8 billion times, announced Angry Birds' "Champions for Earth," in cooperation with the Earth Day Network.
"I am now committing, on behalf of Rovio and Earth Day Network, to bring an amazing game experience to Angry Birds in time for Climate Week and the UN General Assembly in September. Stay tuned, get ready!," said Patrick Liu, creative director of Rovio Entertainment.
Ahmad Ashkar, CEO of the Hult Prize, a partnership with President Clinton and the Clinton Global Initiative that has invested $25 million dollars in the next generation and mobilized hundreds of thousands of youth to solve our planet's most crippling challenges through new and innovative business approaches that are both profitable and sustainable, made a huge announcement Saturday.
"Today, we are excited to announce an incredible new partnership with Earth Day Network enabling 500,000 high school students from across the world to dream up innovative ideas and global solutions," said Ashkar. "We will pair their ideas with a million dollars of seed funding so that these students, our future, can make their dreams of a better world a reality."
And, the day would not have been complete without hearing from Denis Hayes, one of the organizers of the first Earth Day in 1970.
"Climate justice is the issue facing this generation. Ruthless, powerful carbon companies are buying votes and lying like the cigarette industry did for so long. So far, they are winning. The main power on the other side is you—you and billions of other people who actually care about tomorrow," said Hayes.
As part of the days festivities, Connect4Climate and Earth Day Network organized a roundtable to engage world leaders and influencers in a candid conversation on climate communication. The roundtable brought together a diverse group of business and nonprofit leaders that discussed the most pressing issues around communicating climate change and ways to get more people engaged.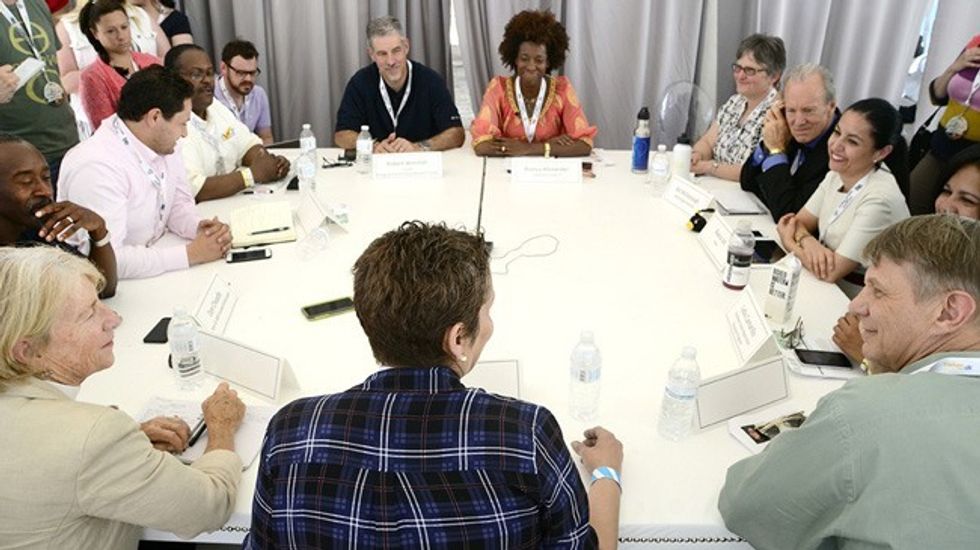 Later in the day, actor and United Nations Goodwill Ambassador Don Cheadle took the stage and introduced Connect4Climate's program manager Lucia Grenna.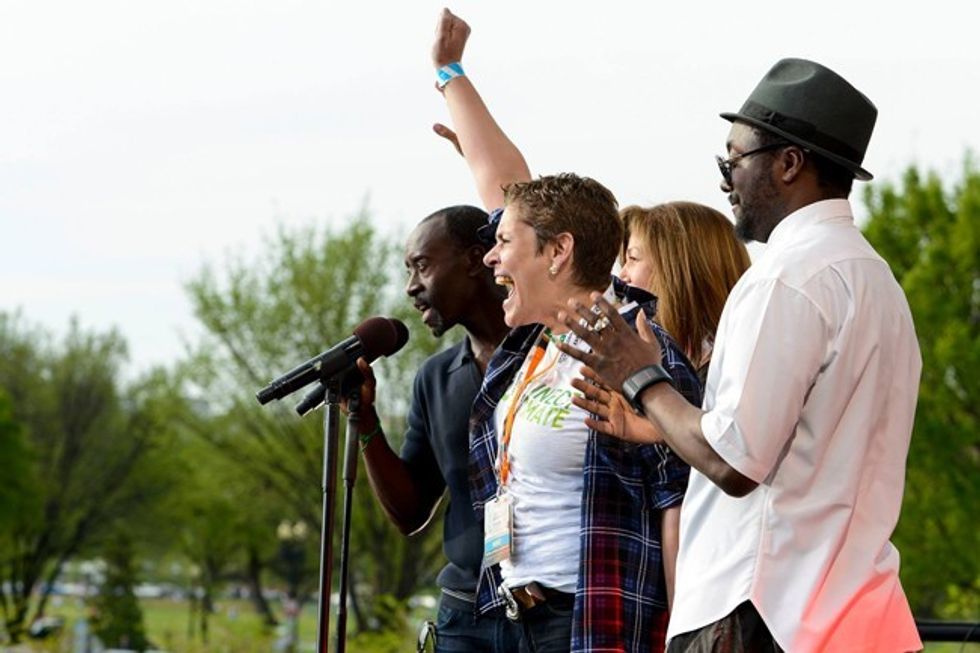 Grenna acknowledged the winners of the Action4Climate documentary competition, which received submission of 230 videos from 70 countries, bringing to life the serious consequences of climate change across the world and highlighting the actions taken by local communities to tackle it. 
Grenna then introduced Monica Ord, the producer of the soon-to-be released film Chloe & Theo, which had its world premier at the World Bank Group headquarters on Wednesday. Ord's mission to bring Theo's message to the world came true as this video was shown to the crowd and live streamed on YouTube:
The closing act was No Doubt with a stellar, high-energy performance by Gwen Stefani and her band, which were reunited for this performance.
@gwenstefani can do anything, that includes help save the world. http://t.co/cwi32QJOKv #GlobalCitizenEarthDay — BottleRock Napa (@BottleRockNapa) April 19, 2015
YOU MIGHT ALSO LIKE
Finding Real Solutions to #TakeOn Climate Change
World Premiere of Chloe & Theo and Its Extraordinary Behind-the-Scenes Story
School Kids Weigh in on Helping the Planet at Earth Day Festivities in DC
During the Global Citizen 2015 Earth Day event on the Washington Monument Grounds in Washington, DC on Saturday, Connect4Climate and Earth Day Network organized a roundtable to engage world leaders and influencers in a candid conversation on climate communication. The discussion provided new approaches to messaging and framing climate science and solutions to increase awareness and catalyze action on climate change.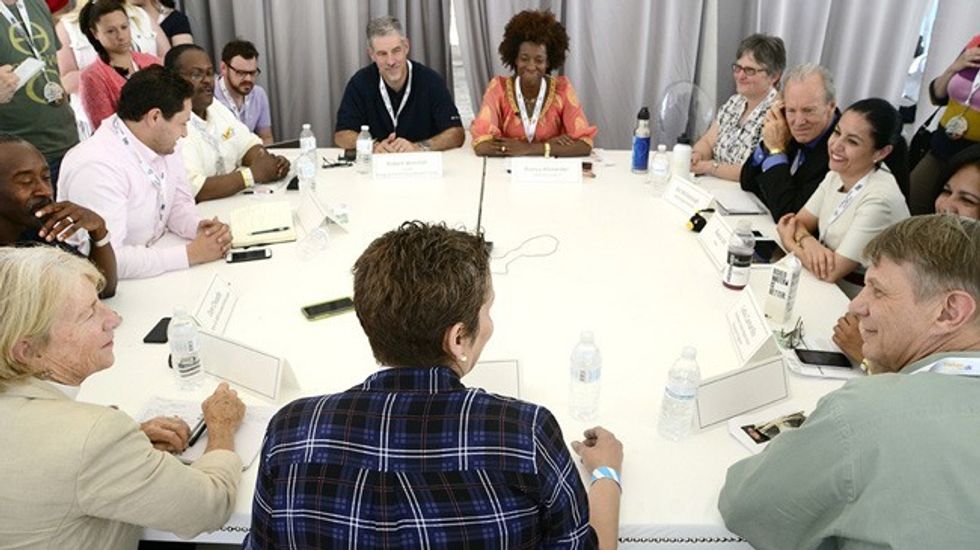 The roundtable brought together a diverse group of business and nonprofit leaders, including:
Bianca Alexander, creative director and host of Conscious Living TV, and moderator of the roundtable

Lucia Grenna, program manager at Connect4Climate at the World Bank Group

Denis Hayes, board chair at Earth Day Network and CEO of The Bullitt Foundation

Blanca Juti, chief brand officer at Rovio, the makers of Angry Birds

Lydia Camarillo, vice president of Southwest Voter Registration Education Project

Gregory Moore, executive director at NAACP National Voter Fund

Ahmad Ashkar, founder and CEO of the Hult Prize Foundation

Piers Sellers, deputy director of the Sciences and Exploration Directorate and acting director of the Earth Sciences Division at NASA

Don Cheadle, actor, activist and United Nations Goodwill Ambassador

William McDonough, chief executive of McDonough Innovation

Reverend Sally Bingham, founder and president of The Regeneration Project

Robert Wimmer, director of Energy & Environment Research Group and Technical & Regulatory Affairs at Toyota Motor North America

Dr. Catherine Thomasson, executive director of Physicians for Social Responsibility
The roundtable discussed the following questions:
How has your organization worked to reach new and broader audiences? Who is still missing from the conversation?

How do we craft messaging to move people from awareness to action?

How can athletes, artists and celebrities and other major social influencers best activate their large followings? What are the pitfalls?

What is the role of social and technological innovation in communicating climate change?

Where are the opportunities to build leadership in the movement? How can climate communications support climate leadership development?

How will you and your organization sustain involvement in the movement beyond large-scale actions, such as Global Citizen 2015 Earth Day, People's Climate March or COP 21 in Paris?

Moving forward from this conversation and looking towards Paris, how do you plan to advance climate action?
Lydia Camarillo of Southwest Voter Registration Education Project began the conversation talking about how their efforts have registered more than 2.6 million Latinos. But about 15 years ago her organization realized they can't just fight for civil rights but also need to fight for our planet and make sure Latinos understand the impacts that climate change has on their communities.
She said, "What difference does it make if we fight to have an empowered community if we don't have a planet."
In the discussion on crafting the climate change message, Connect4Climate's Lucia Grenna said, "The greatest revolution of social media is not that we can communicate to millions of people, but rather millions of people can communicate to us. We hear stories from around the world and understand that climate change is not a scientific issue, it's very very real and it's about walking two extra hours to get water in Somalia or the floods in Bangladesh or drought in Sub-Saharan Africa."
Rev. Bingham of The Regeneration Project shared her thoughts. "Every social movement in this country has had the backing and the foundation of religious leaders ... We have people within the faith community that are calling climate change a civil rights movement, that it is the next civil rights movement that everybody is entitled to clean air and clean water."
Don Cheadle, an award-winning actor who participated in many of the days activities, visited the Alcantara Magic Garden-Connect4Climate pavilion, which was powered 100 percent by solar energy thanks to Building Energy. It was the first solar array ever installed on DC's National Mall.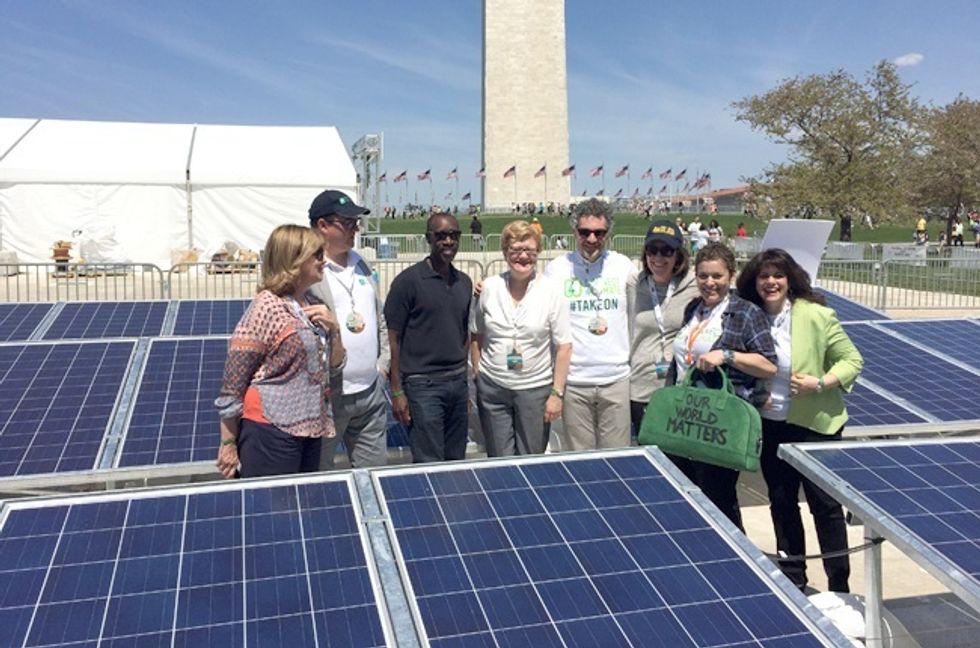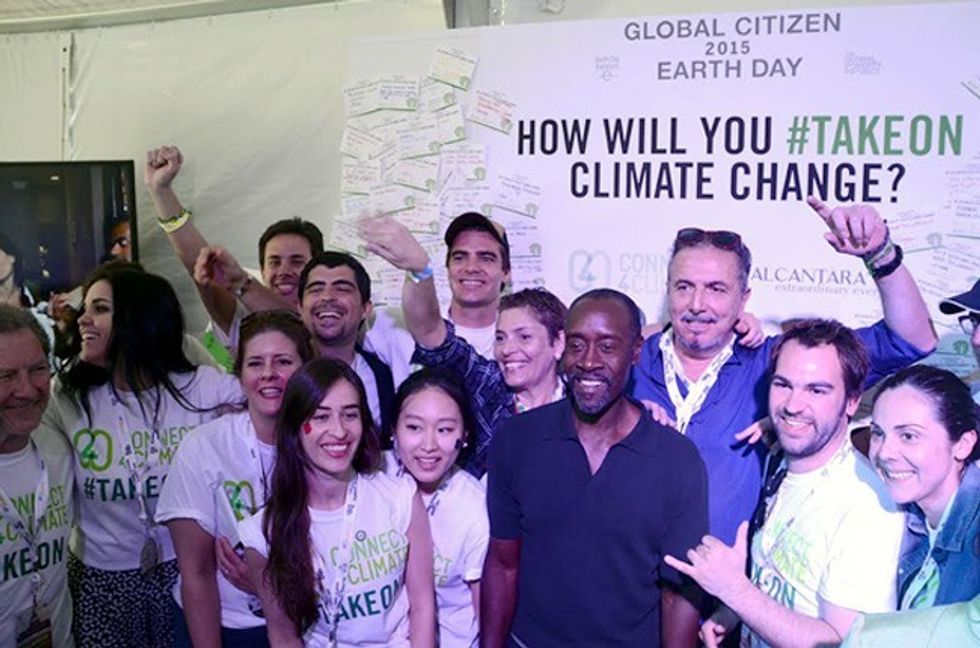 "I think we are all in agreement that what we are dealing with is real and we need to make moves to address it," said Cheadle during the roundtable. "But if we can't bring everyone under the big tent, if we can't find ways to get the message out to those who are not in our camp, I think we're losing, we're missing. I'm interested in all the issues, but really I'm interested in how to communicate those issues more effectively. When we start to drill down and get out of policy and start getting into people, we start getting more nodding heads instead of folded arms."
YOU MIGHT ALSO LIKE
World Premiere of Chloe & Theo and Its Extraordinary Behind-the-Scenes Story
Funny or Die Video: How to Diagnose Climate Change Denial Disorder