This website uses cookies to ensure you get the best experience while browsing it. By clicking 'Got It' you're accepting these terms.
By Don Anair
The Trump administration has been on a collision course with California, and it appears that collision is imminent. An administrative action to undermine the authority granted to the state by the Clean Air Act to protect its citizens from vehicle pollution appears to be imminent. This illegal attack is not just harmful for the nation's most populous state—it is an attack on the 13 states and the District of Columbia that follow California's lead and, ultimately, the entire country. The American auto industry and the American public will be worse off as a result.
eflon / Flickr
The U.S. Environmental Protection Agency (EPA) is withdrawing the "once-in always-in" policy for the classification of major sources of hazardous air pollutants under the Clean Air Act.
As Reuters pointed out, the move on Thursday is "part of President Donald Trump's effort to roll back federal regulations and was sought by utilities, the petroleum industry and others."
EcoWatch Daily Newsletter
This Sunday marks the first anniversary of the Women's March that happened on the day after Donald Trump's inauguration—the largest protest march in our nation's history. The Sierra Club was there that day, and we'll be there this year, too—at a significant moment for women's rights and justice.
An estimated 6 percent of lung cancer deaths in the U.S. and the United Kingdom—11,000 deaths per year—may be due to diesel exhaust, according to a new study.
While emission standards for diesel engines have become more stringent in recent years, their exhaust still plays a significant role in lung cancer deaths among truckers, miners and railroad workers, the study says. In addition, diesel exhaust still poses a major cancer threat for people who live in dense cities or near highways, the study says.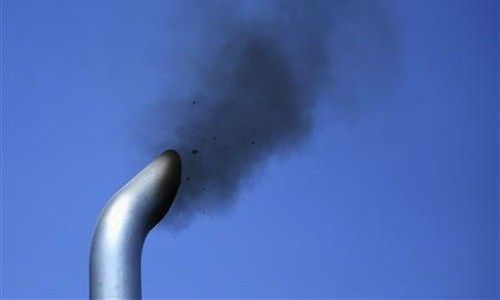 Truckers and miners exposed during their careers to diesel exhaust face a risk of deadly lung cancer that is almost 70 times higher than the risk considered acceptable under U.S. occupational standards. The scientists calculated the lifetime risk for these workers at up to 689 extra lung cancer deaths per 10,000 workers exposed. In comparison, one cancer death per 1,000 workers is used to set federal workplace standards.
In addition, people in urban areas face a lifetime risk of lung cancer that is 10 times higher than the acceptable risk used in U.S. health standards, according to the study. An estimated 21 per 10,000 people exposed to the amount of diesel exhaust commonly found near U.S. highways would be at risk of dying of lung cancer over their lifetime. That compares to the risk of one death per 100,000 people that is used to set air-quality standards.
The researchers, from Emory University and several other U.S. and European institutions, used data from three previous studies of workers—two of truckers and one of non-metal miners—as well as national death statistics for the U.S. and United Kingdom.
They estimated 4.8 percent of lung cancer deaths in the U.S. and 1.3 percent in the United Kingdom were due to environmental and occupational exposure to diesel exhaust.
"With millions of workers currently exposed to such levels, and likely higher levels in the past, the impact on the current and future lung cancer burden could be substantial," the authors wrote.
The researchers said their estimates "are far from precise and depend on broad assumptions." But they said their findings are "generally consistent" with past findings. Other factors, such as smoking, were not taken into account. They used the assumption that smoking does not modify effects of diesel exhaust.
The World Health Organization concluded last year, after reviewing health data for workers, that diesel exhaust is carcinogenic.
Diesel emissions have declined substantially over the past few years in the U.S. and Europe since new engine standards were initiated. More than 50,000 high-polluting diesel engines were cleaned up or removed from U.S. roads between 2008 and 2010, according to a U.S. Environmental Protection Agency report. About 230,000 tons of soot and smog-causing pollutants were eliminated, the report said.
While buses and trucks have largely adopted cleaner technology, it's taken longer for off-road engines, such as farm and construction vehicles.
Visit EcoWatch's HEALTH page for more related news on this topic. 

Greenpeace USA Executive Director Phil Radford announced a campaign on Feb. 14 to make Duke Energy the clean energy company that North Carolina and the U.S. deserve. The announcement follows a protest and demonstration Feb. 13 in which 16 Greenpeace activists were arrested at a Progress Energy coal plant in Asheville, N.C. after unfurling a huge banner atop a smoke stack that read "Duke Energy: the climate needs real Progress." Duke Energy and Progress Energy are seeking a merger which would create the largest utility company in the U.S.
From Phil Radford's announcement: (For the full announcement, click here.)
"Today, I'm officially announcing our campaign to make Duke Energy the clean energy company that North Carolina and the United States deserve.
"We must shine a light on Duke's activities in 2012 because this is a make or break year for the climate, and Duke is at the center of it. The merger alone is enough to warrant an extra level of scrutiny—and has in fact been delayed this far by FERC (The Federal Energy Regulatory Commission) because of concerns about the company holding an energy monopoly in North Carolina. North Carolina ratepayers don't have a choice about where they get their energy. Despite a committed local movement opposing the most recent rate hike, they're seeing a 7.2 percent increase on their electricity bills in March, not to pay for an investment in renewable energy, but to invest more in new coal projects like the Cliffside plant. Enough is enough—Duke ratepayers have said loudly and clearly that they don't want to pay for more investments in dirty energy.
"And Duke Energy also holds a unique position in energy politics right now. It is currently the third largest emitter of CO2 in the U.S.—and that's before it takes on Progress Energy's dirty fleet. CEO Jim Rogers has spoken openly about the threat of climate change and pollution controls for coal plants, and yet Duke holds a membership in the industry group ERCC (Electric Reliability Coordinating Council), a group that was aggressively lobbying against the recently passed Mercury Rule.  It's no secret that Duke's money and influence—$6.5 million in lobbying dollars in 2010—could have a significant impact in U.S. energy policy. To top it all off, this year, Rogers has been the lead fundraiser for the Democratic National Convention, to be held in Charlotte where Duke Energy is based, lending the Democrats $10 million dollars to pay for the convention.
"On 60 Minutes in 2009, Jim Rogers said, "I remember the first time I took a helicopter to look down at a power plant like this, I was 41 years old, and I said, 'Oh my goodness, I'm responsible for that?'" He is. As long as Rogers guides the decisions of Duke Energy, he's responsible for dozens of polluting plants around the country that compromise our children's health and the health of our climate, and the mountains that are blown up to mine the coal he burns in these plants. He's responsible for the 15,714 asthma attacks, 1,447 heart attack, and 951 premature deaths Duke's coal plants cause every year. And Duke is soon to be responsible for Progress's fleet and the pollution that comes with it.
"We're asking Duke Energy to:
Not renew a single new contract for mountaintop removal coal
Deliver at least a third of Duke's energy from renewable sources by 2020.
Quit coal altogether by 2030.
"Our communities and our climate can't wait any longer for real action on the climate."
For more information, click here.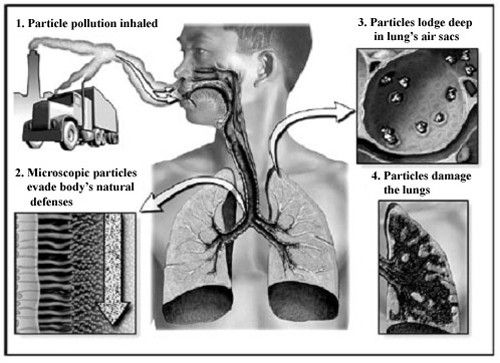 The American Lung Association and the National Parks Conservation Association filed a federal lawsuit on Feb. 14 to force the U.S. Environmental Protection Agency (EPA) to complete the required review of the need for stronger limits on the amount of soot, smoke and other airborne particles that endanger public health.
Airborne particulate matter is comprised of tiny particles of smoke, soot, metals and other chemical compounds emitted from sources like power plants, factories, and diesel trucks. Scientists say particulate matter, which can penetrate deep into our lungs, is one of the most toxic forms of air pollution.
The Clean Air Act requires EPA to review the science and update the National Ambient Air Quality standards every five years to ensure the public is protected by the best available science. The agency failed to meet the deadline in October 2011. EPA's failure to update these standards nationwide means that outdated limits remain in place even though they fail to protect public health. Those particularly hard hit by particulate pollution include children, seniors, people with lung disease, heart disease and diabetes, and low income communities. Without updated standards, millions of Americans will face continued risk from unhealthy levels of particle pollution. Stronger standards would drive cleanup measures nationwide that could prevent thousands of premature deaths annually, according to an analysis published in 2011.
The lawsuit, filed by the public interest law firm Earthjustice on behalf of both national, nonprofit organizations, asks the U.S. District Court for the District of Columbia to impose a deadline of October 2012 for EPA to complete its review of the National Ambient Air Quality Standards.
In a companion lawsuit filed last week, nearly a dozen state attorneys general also sued the EPA over this ongoing violation of the federal Clean Air Act.
"EPA let this deadline come and go but did nothing to address a growing health crisis," said Earthjustice attorney Paul Cort. "Meanwhile, thousands more Americans are getting sick and dying from the air they breathe. EPA needs to act now, do its job, and obey the law."
The health risks caused by breathing particulate matter are outlined in a recent study published by Earthjustice, the American Lung Association, and the Clean Air Task Force. The report, Sick of Soot, details how a reduction of soot in the air can prevent more than 35,000 premature deaths each year, decrease cases of aggravated asthma by more than one million, and save at least $280 billion in health care costs.
"Since the last review, we've learned a lot about how dangerous these particles are. It makes no sense to continue to base public health protections on outdated science," said Janice Nolen, assistant vice president of National Policy and Advocacy for the American Lung Association. "A stronger particulate matter standard would provide more protection to people across the nation from dangerous particles. Strengthening the standards drives the action we can take to prevent thousands of premature deaths and hundreds of thousands of asthma attacks each year. EPA needs to finish its job."
In 2006, EPA overruled its science advisors, who called for stronger pollution protections, and instead adopted the current weak particulate matter standards. In 2009, as a result of a separate legal challenge brought by these same health and environmental groups, a federal appeals court ruled that these standards were deficient and sent them back to EPA for corrective action. Since then, EPA has failed to propose new standards for particulate matter.
Airborne particulate matter is comprised of tiny particles of smoke, soot, metals and other chemical compounds emitted from sources like power plants, factories, and diesel trucks. Scientists say particulate matter, which can penetrate deep into our lungs, is one of the most toxic forms of air pollution. Particulate matter is also responsible for much of the haze that clouds many of our cities and parklands.
"These particles of pollution are a hazard not only to our health but to our environment as well," said Mark Wenzler, vice president of Climate & Air Quality Programs at the National Parks Conservation Association. "The same soot we breathe is also degrading the views, plants, and wildlife in our national parks. For the sake of our parks and their neighboring communities that depend on clean, clear air, it's time for EPA to get to work and clear the air."
For more information, click here.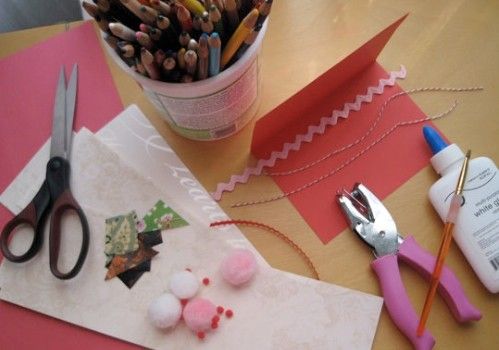 WHAT: Valentine's party for families to make "I love clean air" cards for senators, caravan to U.S. Senator office to deliver in person
WHEN: Feb. 14, valentine-making at 11:30 a.m., caravan to U.S. Senate office at 12:30 p.m.
WHERE: Bela Dubby Coffee Shop, 13321 Madison Ave., Lakewood, Ohio 44107
This Valentine's day, Cleveland families will declare their love for clean air by delivering handmade Valentine's cards to Ohio's U.S. Senators in support of the U.S. Environmental Protection Agency (EPA) and new federal clean air standards.
Congress is currently considering several legislative proposals to prevent the EPA from protecting public health with new clean air standards that would reduce air pollution from toxic substances like mercury, arsenic, soot, smog, carbon and other pollutants.
Many of these new standards would save thousands of lives each year. The new mercury and air toxics standards will save as many as 11,000 lives, prevent as many as 130,000 asthma attacks among children, and prevent as many as 4,700 heart attacks each year according to the EPA.
For more information, email Marnie Urso or call her at 216-246-7150.
The annual "Green Budget" report, sent to Congress Feb. 10, outlines key federal investments and cuts that will keep air and water clean, and wildlife and outdoor spaces protected.
The Natural Resources Defense Council and more than 30 environmental organizations delivered the report to lawmakers as they begin to work on the Fiscal Year 2013 budget process.
The following is a statement from Natural Resources Defense Council Legislative Director Scott Slesinger on the report:
"It's critically important to continue investing wisely in conservation, environmental protection and clean energy programs. That's precisely what the Green Budget does. It recommends adequate funding to continue enforcing our bedrock environmental protection laws, helps communities meet clean water standards, supports research and deployment of renewable energy and promotes programs that save energy and lessen our dependence on dirty fossil fuels. Ours is a budget that balances the needs of today with the wellbeing of future generations."
A full copy of the Green Budget report can be found by clicking here.
For more information, click here.
—————
The Natural Resources Defense Council (NRDC) is an international nonprofit environmental organization with more than 1.3 million members and online activists. Since 1970, our lawyers, scientists, and other environmental specialists have worked to protect the world's natural resources, public health, and the environment. NRDC has offices in New York City, Washington, D.C., Los Angeles, San Francisco, Chicago, Livingston, Montana, and Beijing.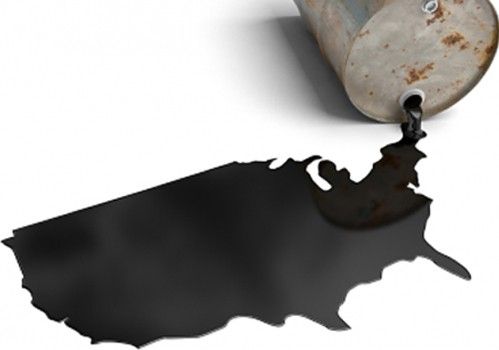 On Jan. 31, Rep. John Mica (R-FL), chairman of the House of Representatives Transportation and Infrastructure Committee, officially introduced a major transportation reauthorization bill. The overall plan for the bill includes proposals to open the Atlantic and Pacific coasts as well as the pristine Arctic National Wildlife Refuge to drilling, and to open landscapes in Colorado, Utah and Wyoming to oil shale extraction. At the same time, it cuts all funding for biking and walking safety and cripples environmental review for transportation projects. On top of this, Speaker of the House John Boehner (R-OH) has said that he would attach approval of the Keystone XL tar sands pipeline to this bill if it were not otherwise immediately approved. John Cross, federal transportation advocate with Environment America, issued the following response:
"Transportation is responsible for one-third of our global warming pollution and two-thirds of our dangerous dependence on oil, but it doesn't have to be this way—we can invest in clean, efficient travel choices such as public transit that will move our nation away from oil and toward a brighter, healthier future. These projects, such as expanded and improved bus and rail systems as well as biking and walking pathways, give commuters the chance to escape our heavily congested highways and choose smarter, cleaner transportation options that clean up our air and get our nation off oil.
 
"The bill introduced by Rep. Mica today in the House of Representatives drives us down to the dead end of too many oil spills, too much air pollution, and destroying the places we love. It reads like a wish list for Big Oil, including:
Deepening our oil dependence—slashing programs for biking and walking safety, while continuing to underfund transit
Destroying our most pristine wilderness areas—drilling in protected places like the Arctic National Wildlife Refuge, and opening development for even dirtier, more hazardous sources of oil like oil shale extraction in Colorado, Wyoming and Utah that will endanger nearby drinking water while destroying landscapes and pumping out air pollution at truly alarming rates
Pumping Toxic Tar Sands into the U.S.—Speaker Boehner has stated that he would attempt to force the approval of the Keystone XL tar sands pipeline through this bill, further deepening our addiction to ever more toxic, high risk forms of oil.
"America needs a smarter, cleaner transportation future, not this destructive proposal that drives us down a road to deeper, more damaging oil dependence. The House of Representatives should reject this bill."
For more information, click here.
A new report by the American Council for an Energy-Efficient Economy (ACEEE) reveals how energy efficiency can be used by states, policymakers, and utilities developing compliance strategies to meet the goals of federal air regulations. As mandated under the Clean Air Act, a suite of upcoming air regulations will impose limits on the emissions of multiple air pollutants. The report, entitled Energy Efficiency: The Slip Switch to a New Track Toward Compliance with Federal Air Regulations, maps opportunities in these new regulations where energy efficiency can be used as a compliance tool.
"Although energy efficiency is our cheapest, cleanest, and quickest energy resource, it has often been ignored as a strategy for compliance with air regulations. But now the political, economic, and regulatory environments have aligned. We are on the threshold of a unique opportunity, a tipping point for energy efficiency," said Sara Hayes, ACEEE senior policy analyst and lead author of the report.
"We selected major opportunities where energy efficiency can have a big impact. We unearthed a collection of good stories about what has already been tried and we found that there are some very promising opportunities. Energy efficiency can play a major role in regulations like the Cross-State Air Pollution Rule (CSAPR), the National Ambient Air Quality Standards (NAAQS), and multiple federal permitting rules," said Rachel Young, research analyst at ACEEE and coauthor of the report.
This report is the second in the Path to Compliance series by ACEEE that outlines a track for the U.S. to transition to a cleaner, more reliable energy future. The first paper in this series, Avoiding a Train Wreck: Replacing Old Coal Plants with Energy Efficiency, explains that energy efficiency is a low-cost approach to reducing air pollution. The analysis shows that energy efficiency can be deployed much more quickly than a new power plant can be constructed and explains how energy efficiency is America's greatest untapped energy resource with massive potential.
"In our current economic climate, states and utilities need a cost-effective solution to reducing pollution, complying with EPA regulations, and maintaining reliable electricity for customers. The recommendations in this report will help to reduce emissions at the lowest cost," said Steven Nadel, executive director of ACEEE.
To download the report, click here.
For more information, click here.
Every day, tens of millions of people will swipe the screens of their iPhones to unlock them.

On the other side of the world, a young girl is also swiping those screens. In fact, every day, during her 12-plus hour shifts, six days a week, she repetitively swipes tens of thousands of them. She spends those hours inhaling n-hexane, a potent neurotoxin used to clean iPhone glass, because it dries a few seconds faster than a safe alternative. After just a few years on the line, she will be fired because the neurological damage from the n-hexane and the repetitive stress injuries to her wrists and hands make her unable to continue performing up to standard.

Sound like a nightmare? According to recent reports, scenarios like this have been all too real in Apple's Chinese supply chain. I love Apple products as much as anyone else. I'm typing this on a Macbook, and I want to buy an iPhone 5 when it comes out. But like many consumers, I don't want my money to support thousands of workers' rights violations that investigative journalists are reporting extend throughout Apple's supply chain.

Click here to sign the petition to Apple's CEO Tim Cook, demanding that he clean up working conditions in his supply chain in time to make an ethical iPhone 5.

Right now we have a huge opportunity as ethical consumers—The launch of the iPhone 5 later this year will be new Cook's first big product rollout, and he can't afford for anything to go wrong—including negative publicity around how Apple's suppliers, like Foxconn, treat their workers. That's why we're launching a campaign this week to get Apple to overhaul the way its suppliers treat their workers in time for the launch of the iPhone 5.

Can Apple do this? Absolutely. Apple is the richest company in the world, posting a record-breaking profit margin for the last quarter of 44.1 percent. They're sitting on $100 billion in cash. According to an anonymous Apple executive quoted in the New York Times, all Apple has to do is demand it, and it'll happen—"Suppliers would change everything tomorrow if Apple told them they didn't have another choice."
For more information, click here.