This website uses cookies to ensure you get the best experience while browsing it. By clicking 'Got It' you're accepting these terms.
Squatty Potty Makes Me Feel Happy and Healthy
Apr. 24, 2014 09:15AM EST
Health + Wellness
About a month ago, I blogged about the Squatty Potty. I came across it online, and it looked like a good idea. I wondered if I could DIY something similar. Much to my delight, the creator of the Squatty Potty saw my blog post, and offered to send me a sample unit to test.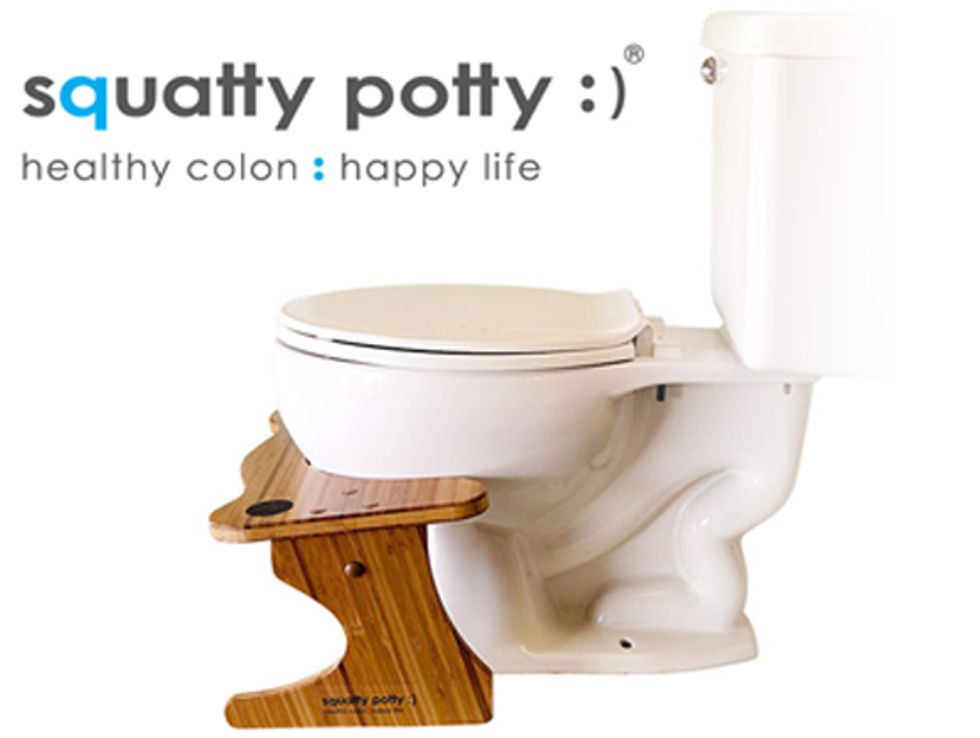 The model that I tested is the 9-inch-tall Squatty Tao Bamboo. They also make plastic and MDF versions. I chose the bamboo version because it is so very aesthetically pleasing. To me, it looks like one of those fancy meditation stools that you see at retreat centers.
It is very hard to discuss the Squatty Potty without talking about bathroom functions. I am attempting to write this without using the word "poop." Oops, I just said it. Fine. I give up. The Squatty Potty is a stool designed to help you to poop. The human body was designed to eliminate (you like that? I didn't say "poop") in a squatting position. This video explains everything:
I realize that the video is a promotional video produced by the Squatty Potty people, but I actually spoke with a gastroenterologist at a major medical center in Manhattan, who confirmed that their claims about squatting are true. She told me that she recommends eliminating in a squatting position to all of her patients who have pelvic floor problems. The doctor also went on to say that "ineffective pushing" actually lands a good number of patients in surgery for anal fissures.
If only everyone had a Squatty Potty.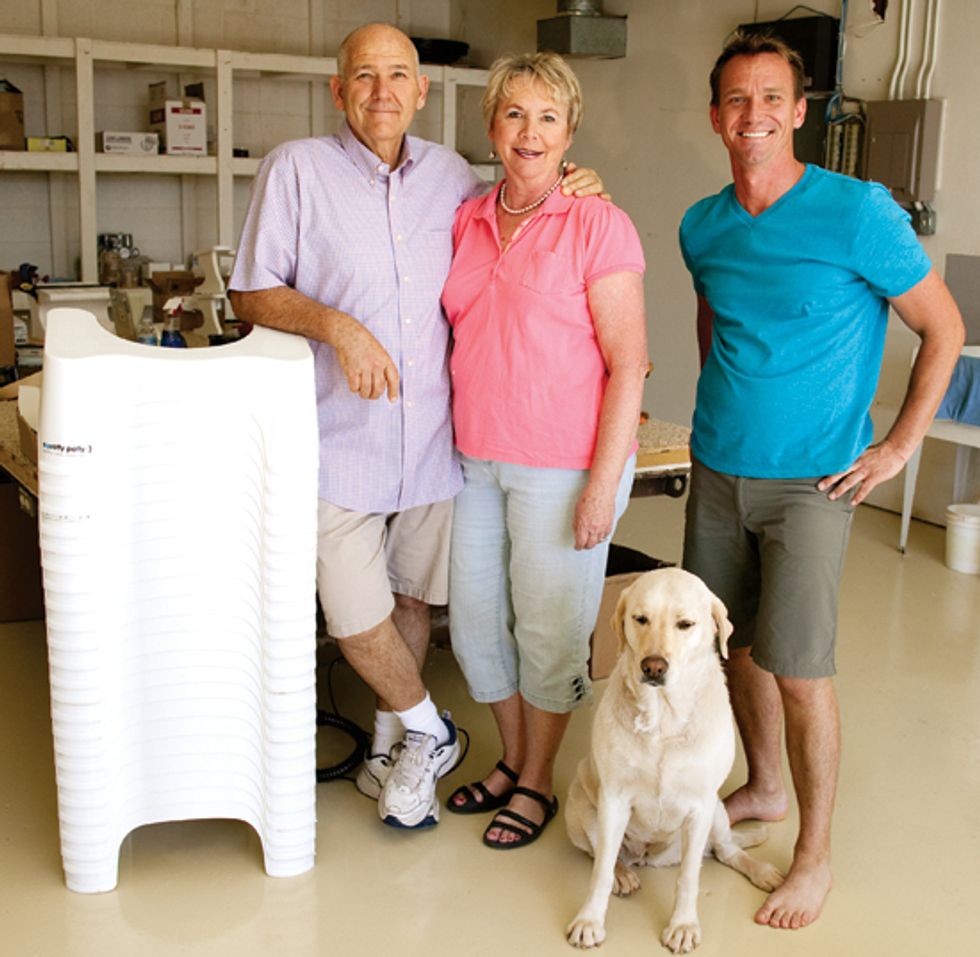 I am not saying that because the Squatty Potty people were kind enough to send me a shiny new unit to keep. I am saying that because I have been using the Squatty Potty for three weeks now, and I feel incredibly healthy. I have had a host of digestion problems for years, and in addition to eating a high-fiber natural diet and seeing the aforementioned gastroenterologist, I feel like the Squatty Potty completes my treatment plan.
Also, I never feel bloated anymore. Literally: Never. Feel. Bloated. I might not actually be skinny, but I feel skinny. Simply eliminating with the help of the Squatty Potty gives you that "I just went on a 10 day juice cleanse" feeling. That is as close to publicly discussing my actual experience of pooping that I'll get. Trust me—try it; you'll like it.
EcoWatch Daily Newsletter
Traffic moves across the Brooklyn Bridge on Aug. 2, 2018 in New York City. Drew Angerer / Getty Images
The Trump administration is expected to unveil its final replacement of Obama-era fuel-efficiency standards for cars and light trucks Tuesday in a move likely to pump nearly a billion more tons of carbon dioxide into the atmosphere over the lifetime of those less-efficient vehicles.
U.S. President Donald Trump listens as Anthony Fauci, Director of the National Institute of Allergy and Infectious Diseases speaks in the Rose Garden for the daily coronavirus briefing at the White House on March 29 in Washington, DC. Tasos Katopodis / Getty Images
By Jake Johnson
Just over a month after proclaiming that the number of coronavirus cases in the U.S. would soon "be down to close to zero," President Donald Trump said during a press briefing on the White House lawn Sunday that limiting U.S. deaths from the pandemic to between 100,000 and 200,000 people would mean his administration and the country as a whole did "a very good job."
Dicamba is having a devastating impact in Arkansas and neighboring states. A farmer in Mississippi County, Arkansas looks at rows of soybean plants affected by dicamba. The Washington Post / Getty Images
Documents unearthed in a lawsuit brought by a Missouri farmer who claimed that Monsanto and German chemical maker BASF's dicamba herbicide ruined his peach orchard revealed that the two companies knew their new agricultural seed and chemical system would likely damage many U.S. farms, according to documents seen by The Guardian.
Washington State Governor Jay Inslee and other leaders speak to the press on March 28, 2020 in Seattle. Karen Ducey / Getty Images
A bushfire burns outside the Perth Cricket Stadium in Perth, Australia on Dec. 13, 2019. PETER PARKS / AFP via Getty Images

By Albert Van Dijk, Luigi Renzullo, Marta Yebra and Shoshana Rapley
2019 was the year Australians confronted the fact that a healthy environment is more than just a pretty waterfall in a national park; a nice extra we can do without. We do not survive without air to breathe, water to drink, soil to grow food and weather we can cope with.